👉 No cancellation
👉 Children are required to enter with a full-price ticket
👉 Please wear a mask throughout the performance
👉 Paper Ticket Delivery
---
Performance: Piano|Cui Lan, Ge Hao, Tang Jin
Repertoire
1. Wolfgang Amadeus Mozart: Sonata for piano four-hands, KV.521
2. Maurice Ravel: Ma mère l'oye for piano four-hands
I. Pavane de la Belle au bois dormant
V. Le jardin féerique
3. Franz Schubert: Fantasie in F minor, D. 940 for piano four hands
Intermission
4. Wolfgang Amadeus Mozart: Sonata for two pianos, KV.448
*Repertoire and personnel are subject to the performance site
Introduction
Mozart's works for two keyboard instruments have been popular since the late 17th century, but the earliest four-hand piano works appeared in the second half of the 18th century, because if two people can sit comfortably on the same keyboard Playing at the same time, its range must be greater than four octaves, which is inseparable from the development of the piano. A famous portrait depicting Mozart sitting with his sister Nannel before a keyboard instrument reflects the family music atmosphere of the time. "Fantasia in F Minor" is one of Schubert's most important piano works. It was composed in January 1828, which was the last year of Schubert's life. Like the early "Wanderer Fantasia", the work follows the The structure of four sonata-style movements: Allegro, Adagio, Scherzo and Finale. This single-movement work with beautiful melody and melancholy emotion has never disappeared from the concert stage for many years.
Musician introduction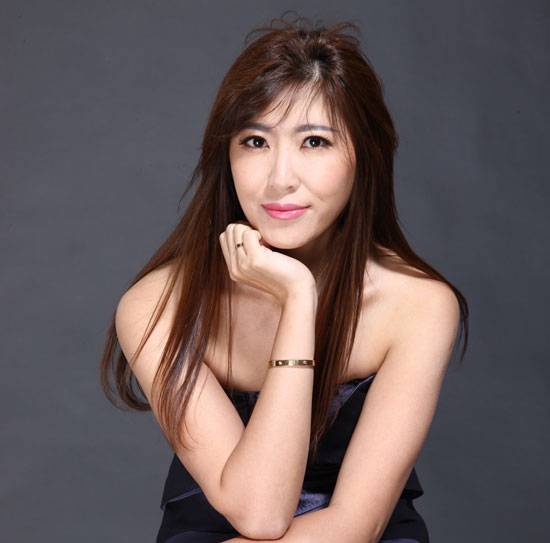 Cui Lan|Piano
Graduated from the Piano Department of Shanghai Conservatory of Music. During the six years of studying in Europe, he obtained a master's degree in piano, a master's degree in chamber music and a pianist diploma from the Royal Academy of Music in Brussels, and won the full award of the Queen Elisabeth Academy of Music every year. He has studied in the Chamber Music Master Class in Nice, France and the Art Song Master Class in Germany. She won prizes in international piano competitions such as Andre du Modi, YAMAHA, and Aeterna, and won the first prize in the Valmalete International Piano Competition in Paris, France in 2004. The 2019 Italian Puccini International Competition Excellent Art Direction Award. In 2012, he was awarded the Excellent Young Teacher Fund of the Ministry of Education and the Innovation Fund of the Shanghai Municipal Education Commission. In 2018, he was selected for the "Music Talents" project. In 2020, he was selected for the "Young Talents Support Program" of the Shanghai Conservatory of Music.
Since 2008, he has been the art director of the Vocal and Song Department of the Shanghai Conservatory of Music, and has participated in the teaching of chamber music art songs for more than ten years. In 2020, he opened the course "Cooperative Art of French Art Songs" and founded the OPUS Trio. He has successfully toured many piano trio concerts in various cities in China. In 2015, she published the record of "Cui Lan Piano Recital", and in 2017, she published the record of "Schubert Art Songs" in Shanghai Music Publishing House. She has published many academic papers and serialized in domestic academic journals such as "Piano Art" .
Cui Lan has held piano recitals and chamber music concerts in China, Europe and the United States. He has performed at the Belgian National Radio, the ZA Music Festival in the Netherlands, the German Art Song Master Class, the Hamburg Conservatory of Music, the Karlsruhe Conservatory of Music in Germany, the Menton Music Festival in France, the Nice Music Festival in France, the Salzburg Summer Music Festival in Austria, and the United States. The Great Lakes Music Festival and other places held concerts; and cooperated with the Prima La Musica Orchestra of France and the Royal Walloon Symphony Orchestra of Belgium under the command of Dumay to perform several piano concertos.
Famous pianist and chamber music player M. Pressler once commented on her performance: "With superb skills, sensitive mind and delicate emotions, her performance surprised me very much." In 2019, Cui Lan participated in the "Chinese Music Festival" held in Germany led by Dean Liao Changyong. Hartmut Holl (Hall), the dean of the Karoo Academy of Music in Germany and a famous vocal art director, commented on her performance: "This concert is held in Germany. Any corner of the world will be top-notch!"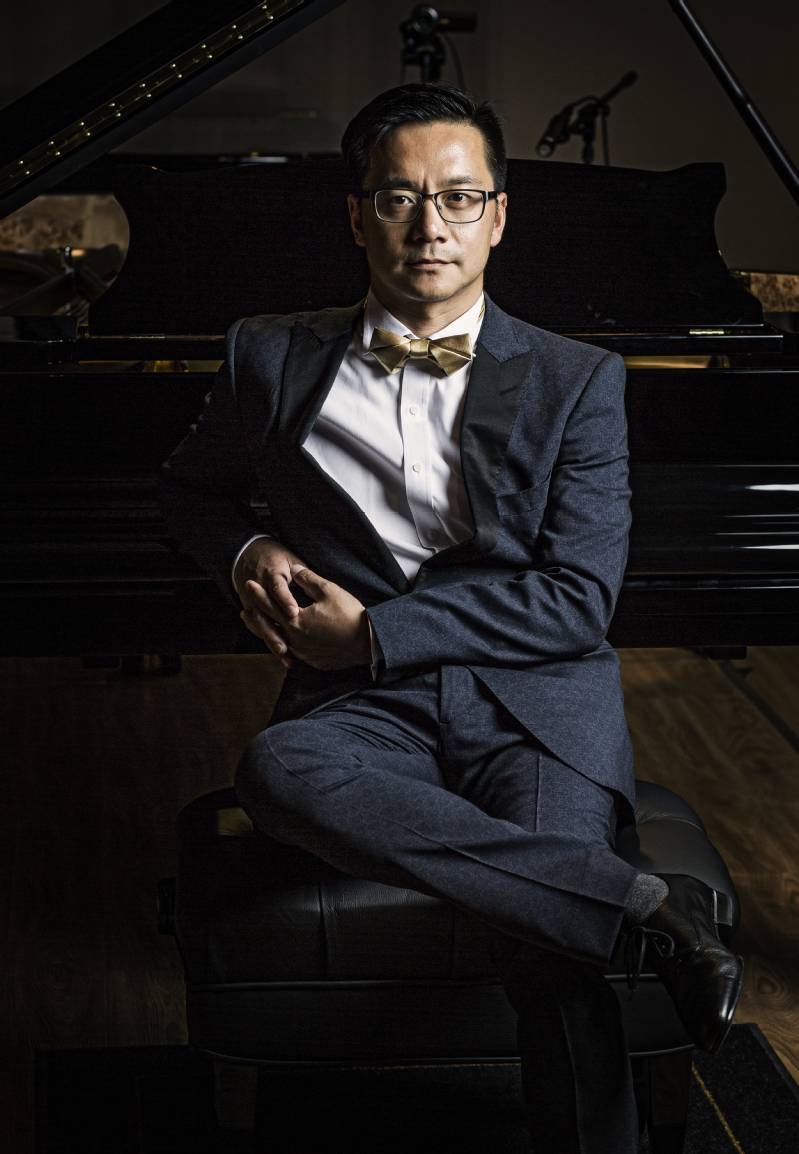 Ge Hao|Piano
Started to learn piano at the age of 5. In 1997, he was admitted to the Piano Department of Shanghai Conservatory of Music, under the tutelage of teacher Tang Lijuan. In July 2001, after graduating from the Shanghai Conservatory of Music, he was admitted to the Cologne Conservatory of Music in Europe as a young pianist for further study with an excellent score of the first place in the piano major.
During this period, he gave many solo recitals in the Netherlands, Spain, Argentina and Germany, as well as at the Aachen Grand Theater. In May 2002 and May 2003, at the European International Music Festivals held in Germany and the Netherlands, Ge Hao's solo recitals achieved great success, and he became a regular candidate to hold solo recitals for the festival. Many foreign media have commented that Ge Hao is a rare talent with superb playing skills and unique musical feeling. He is an artist with the same romantic feelings as the famous Austrian composer and musician Schubert.
Ge Hao's playing melody and skills are so unforgettable. After returning to China, as an associate professor of the Piano Department of the Shanghai Conservatory of Music, the oldest higher music institution in China, Ge Hao's students have repeatedly won excellent awards in various competitions under his teaching, and his lectures on piano grading examinations are full. The European Orchestra and the famous conductor Tan Dun, who has worked with Ge Hao, also praised him well.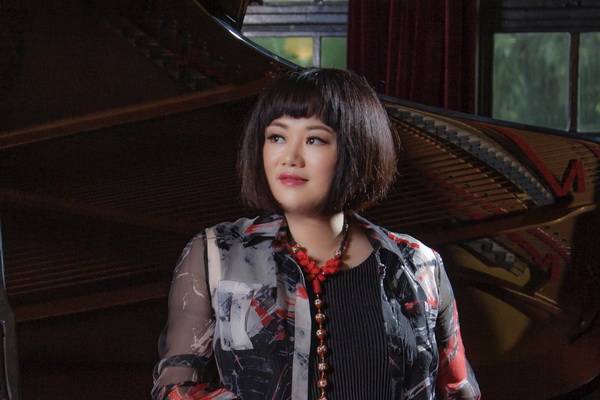 Tang Jin|Piano
Famous China-Germany-Austria pianist and educator, professor of piano at the High School Attached to Shanghai Conservatory of Music, Shanghai Pujiang Scholar, visiting professor of Guangxi Academy of Arts, double-teacher piano talent with achievements in performance, teaching and academic research. She has studied under Zheng Shuxing, Fan Minjuan, Shen Mei, Wu Ying, Alexei Lubimov, Markus Groh and other famous Chinese and foreign masters. Artist's Master's Degree at the Hannover State Academy of Music, Theater and Media. As a soloist, he has left his footprints in important concert halls in China, Europe, Japan and other places. In 2015, as the first Chinese pianist, he held a recital of "Bach's Dialogue with Chinese Music" at the Leipzig Bach Festival. Worked with China National Symphony Orchestra, Shanghai Opera House Symphony Orchestra, Shanghai Symphony Orchestra, Shanghai Philharmonic Orchestra, Shanghai City Symphony Orchestra, Ningbo Symphony Orchestra, Shangyin Sinfonietta, Salzburg-Munich United Symphony Orchestra, Germany Wernigerode Chamber Symphony Orchestra, Mozarteum Symphony Orchestra, Osaka Forte Symphony Orchestra, etc. performed concertos in cooperation. His first personal album "Yang Liqing Piano Works Recital Album" has been published by Shanghai Music Publishing House.
She has won awards in the Shanghai International Youth Piano Competition, the "Vienna Music" International Piano Competition in Japan, and the Getwings-Steinwey Competition in Austria. Tang Junyuan Education Foundation Excellent Teacher Junyuan Award", "Xuhui District Education System Rong Chang Cultivation Nomination Award", "Shangyin He Luting Foundation Award" and other awards and honors. More than 30 of her students have won competition awards, and she often serves as a judge in many well-known piano competitions in China, Germany, Italy, Sweden, Russia, Bulgaria, and Japan.