👉 Book in Advance
👉 Confirmation with 24 Hours
👉 Receive E-ticket via Email
👉 Fixed Date Ticket
👉 No Cancelation
Opened in 2011, the Shanghai Museum of Glass is listed as one of the three must-visit museums in China by a CNN-owned website. Shanghai Museum of Glass has presented impressive exhibitions over the past several years, from the academic glass art exhibition by domestic and international artists, the ancient glass themed exhibition, to Keep It Glassy series exhibition, and the cross-border "Annealing" series exhibition, started in 2015, fusing glass and contemporary art together mutually. In the Shanghai Museum of Glass, glass art and design crosses the border between time, space, culture and language, and is presented to the public audience in different cross-type forms.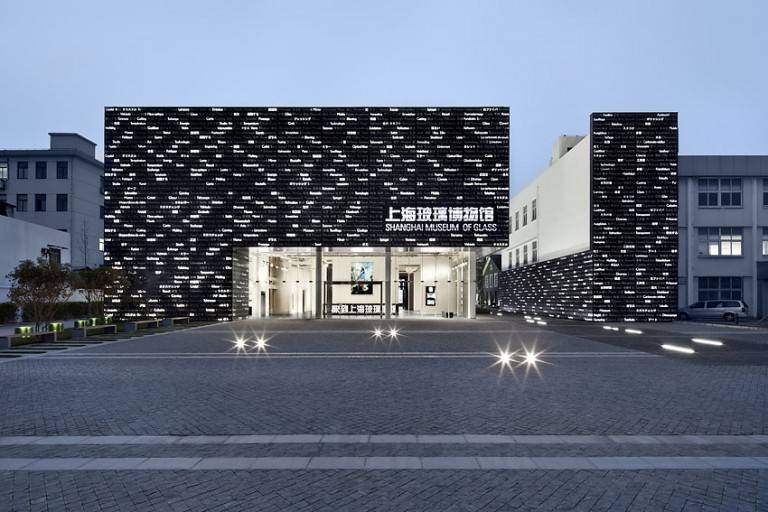 Under the principle of Creating and Sharing Museum Aesthetic New Life, the Shanghai Museum of Glass founded the brand new and multi-functional Shanghai Museum of Glass Park. Developed from glass art and the museum into a complex of diverse buildings, the Park interprets, complements, and exhibits the physical and spiritual dimensions of glass from different layers and perspectives. Through the medium of glass, it also seeks to discover and expand the possibilities of the city's cultural life. By blending the art and design exhibitions in the museum and entertainment programs in the other areas, the Park will offer a most vibrant and enriching art life.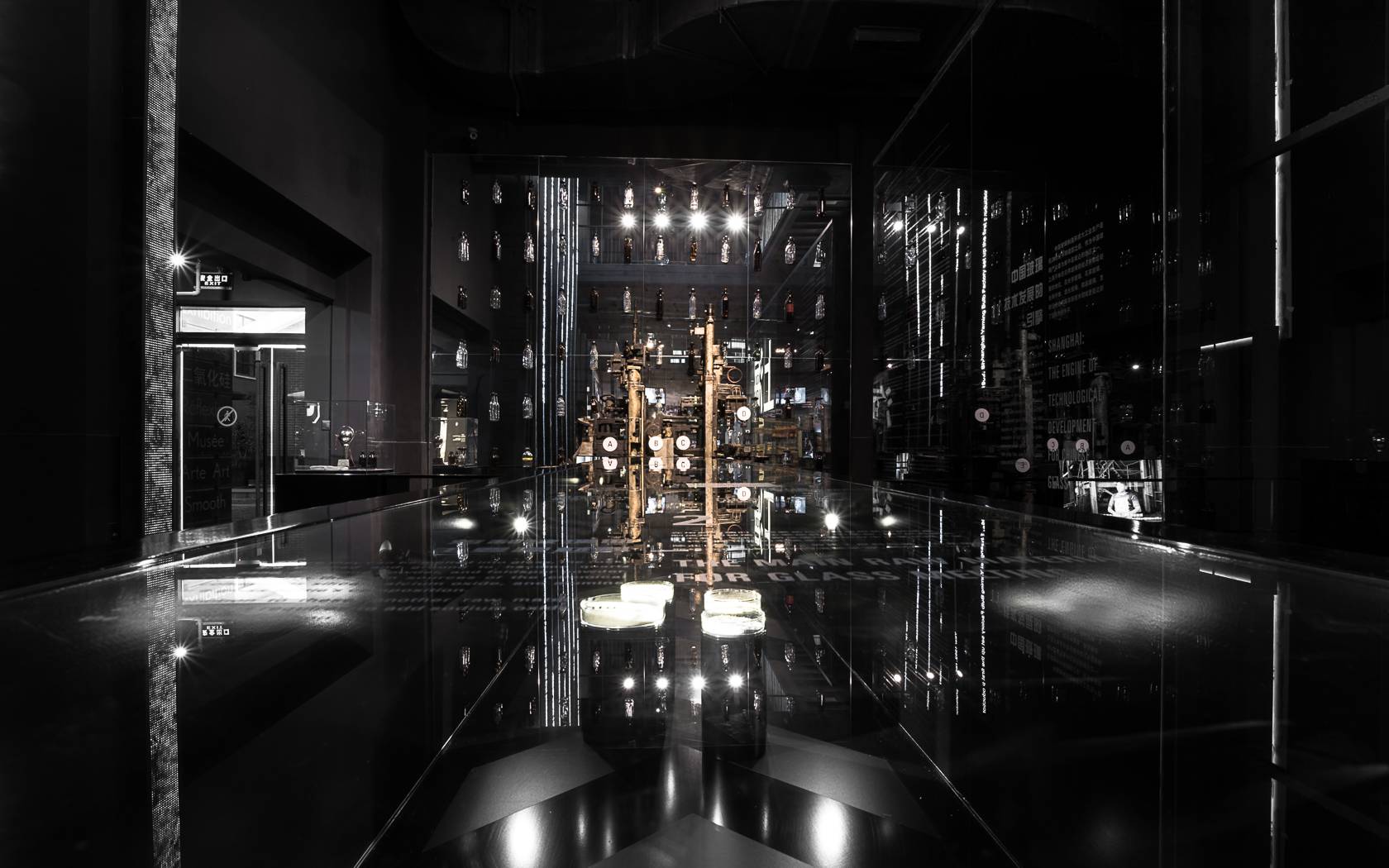 Over the past 60 years, Shanghai has been through a massive transformation from its industrial age to today. The Shanghai Museum of Glass maintains the basic structure of the site's existing factory, expressing its original details and creating a highly artistic and interactive space. To highlight the building's previous function as a glass factory, there are several feature areas, including the Kaleidoscope Entrance, Corridor of History, and the House of Glass.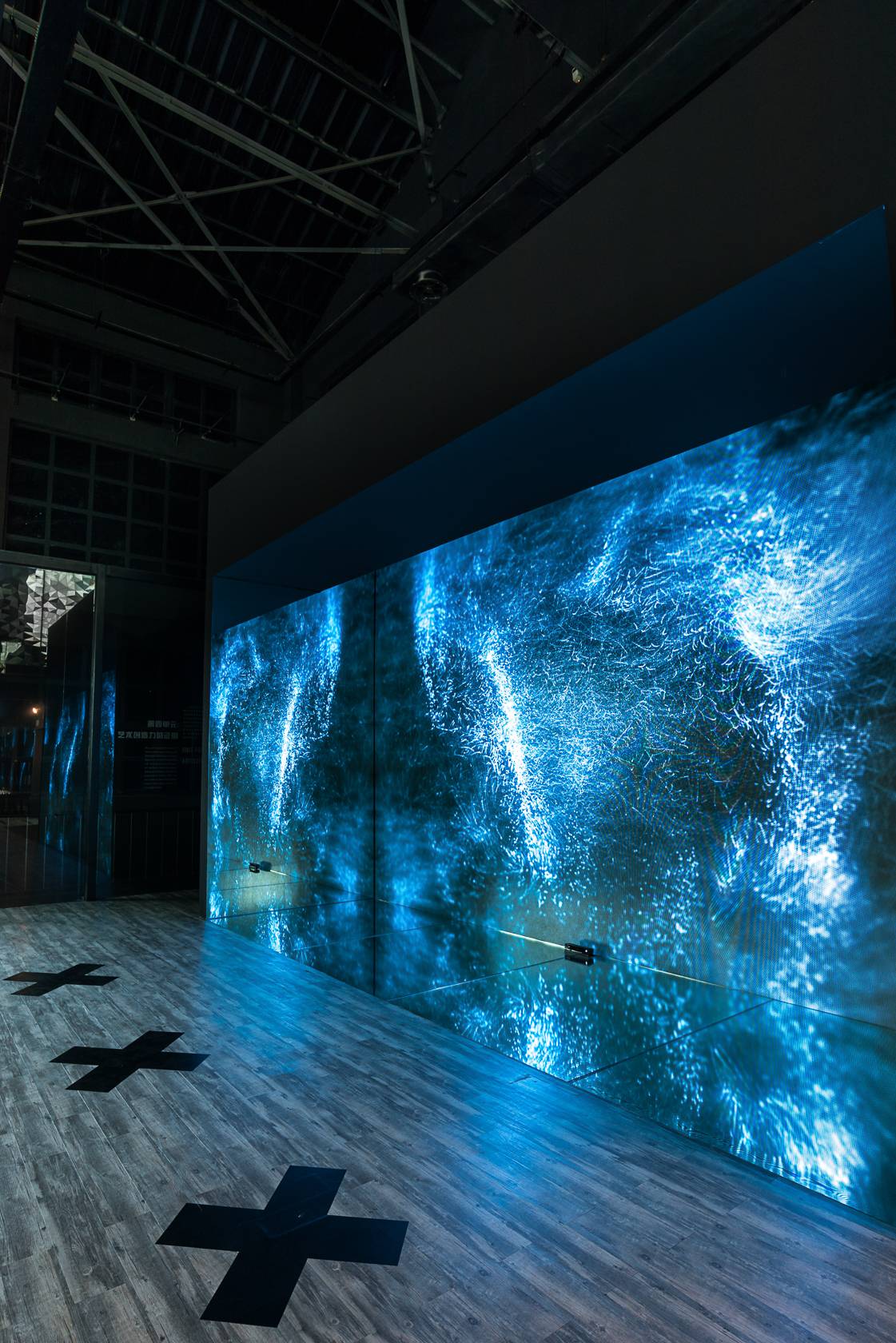 SHANGHAI MUSEUM OF GLASS
The limitless glamour
of glass unveils
beyond your imagination.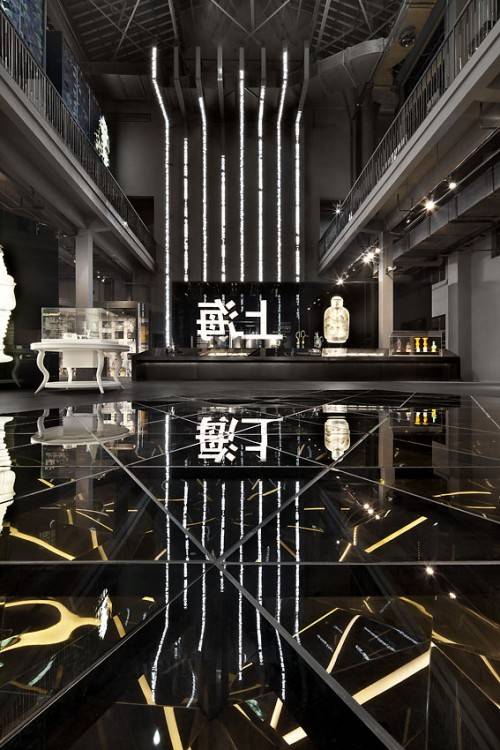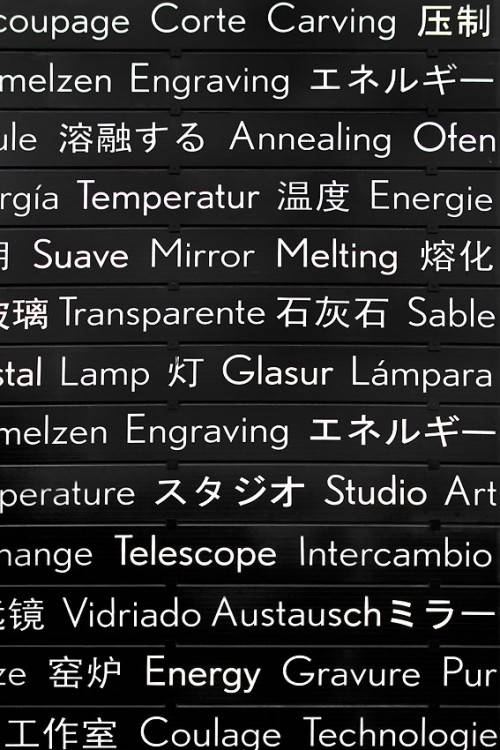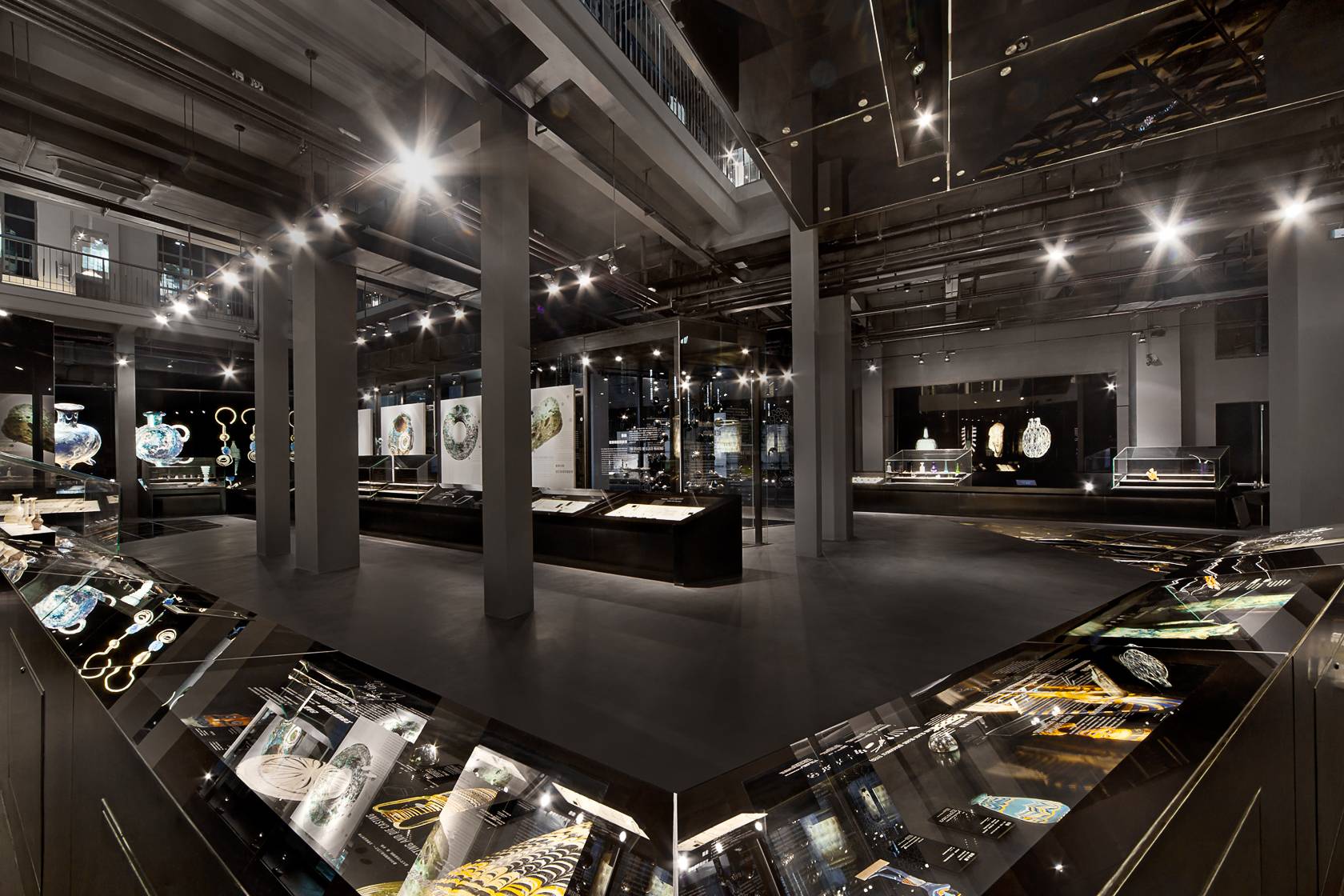 RADIANCE THEATER

Radiance theatre is a brand-new performance style that break through traditions.It inspires the redefinition of art, life and limitations by our audience. By showing stories, we demonstrate the inheritance and innovation of glass craftsmanship, fostering the enthusiasm for glass art in the audience.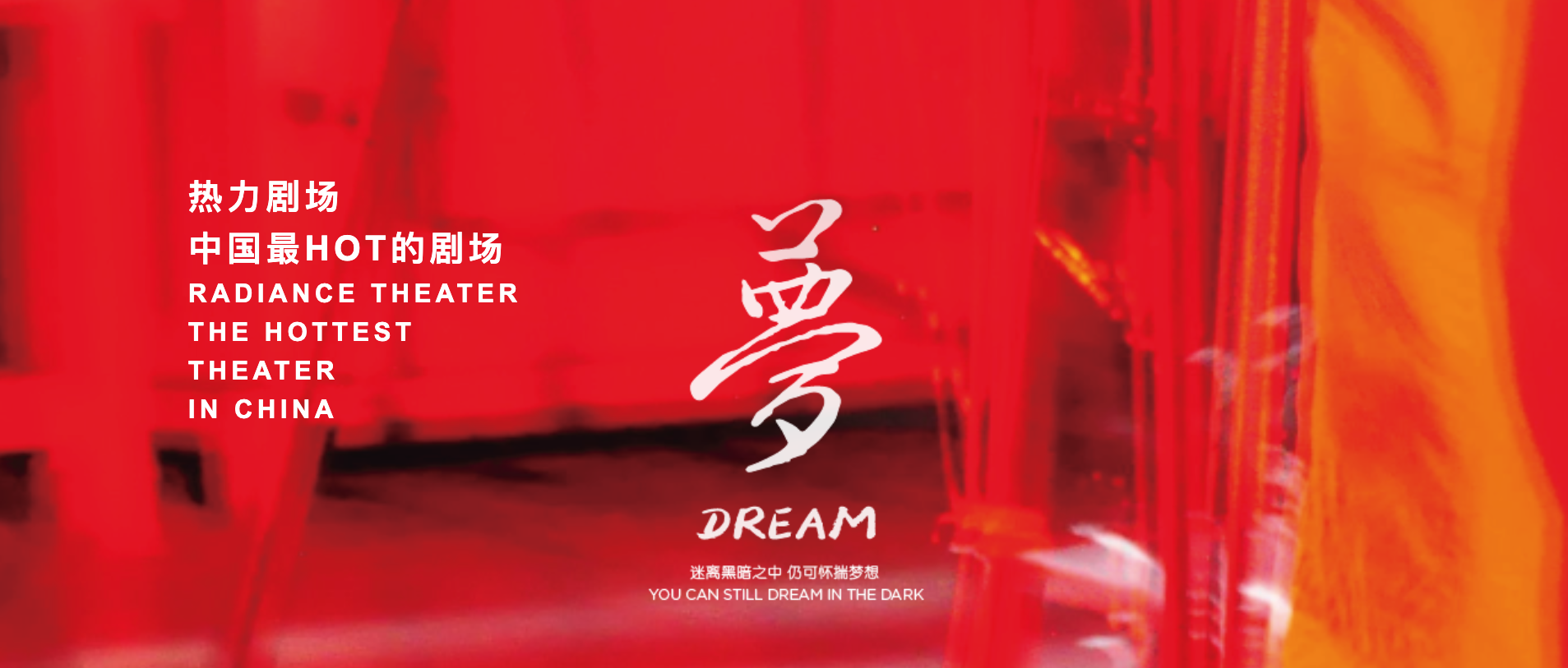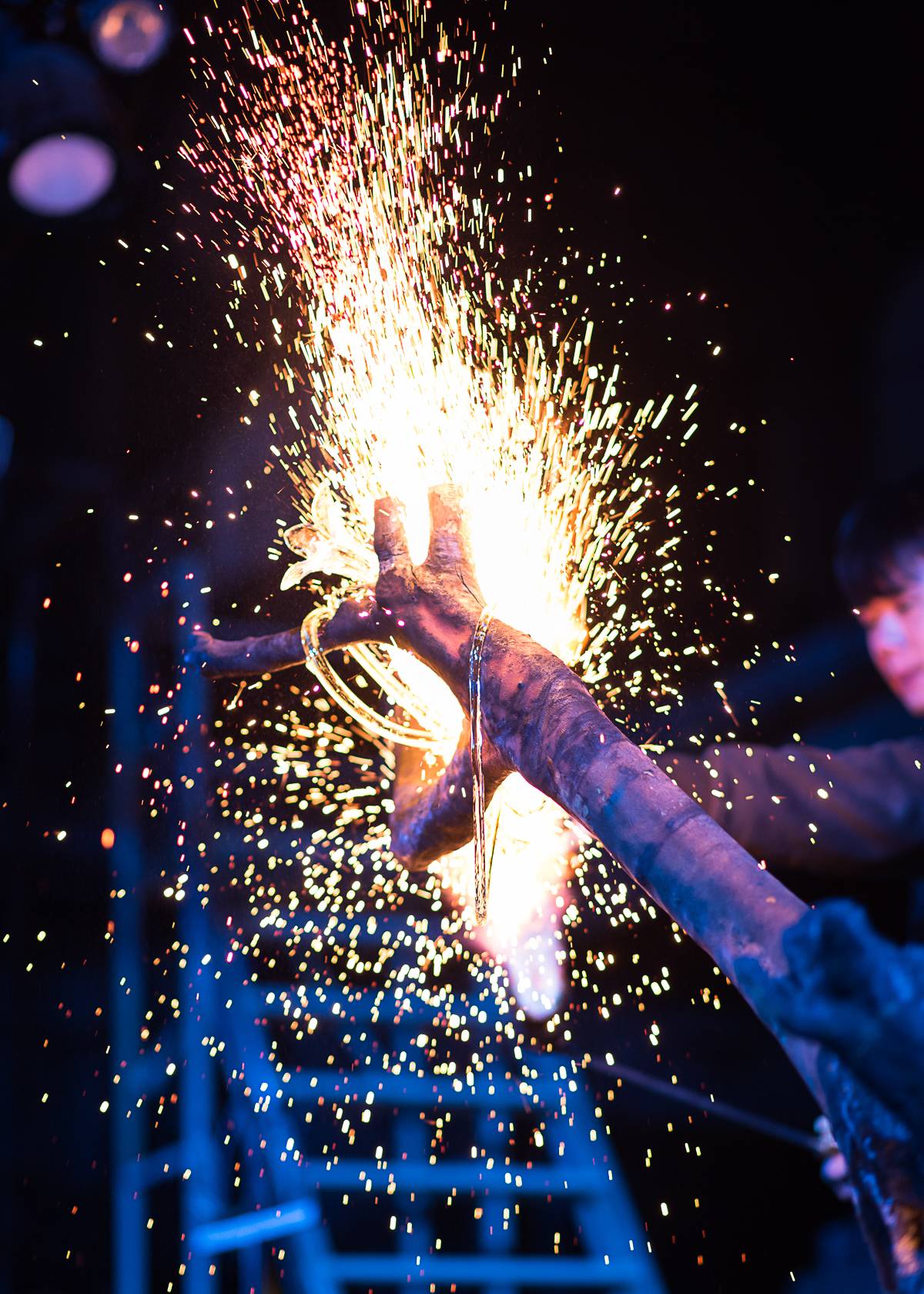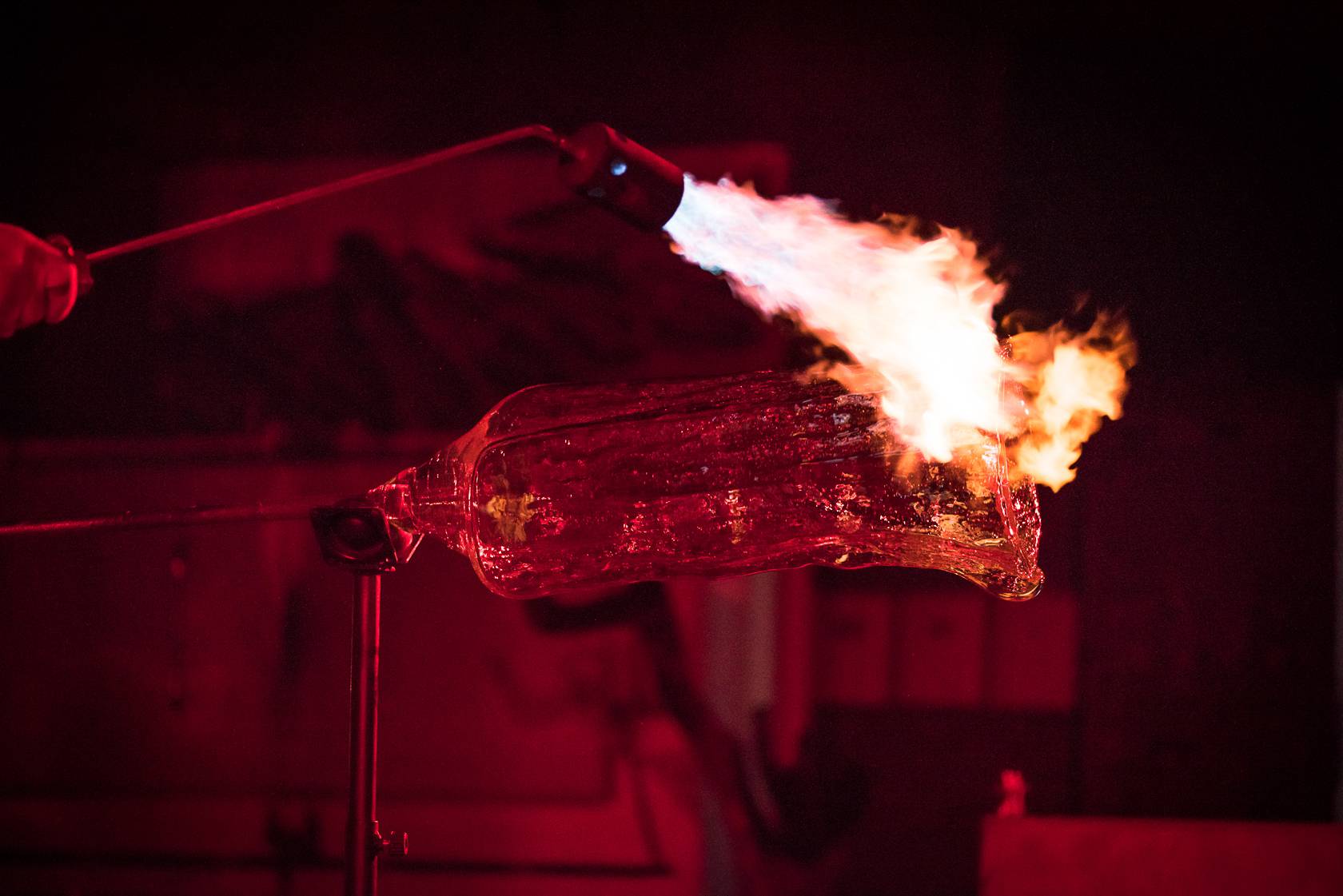 DESIGN WING
Experience the fluidity of design ideas in this well-lit museum.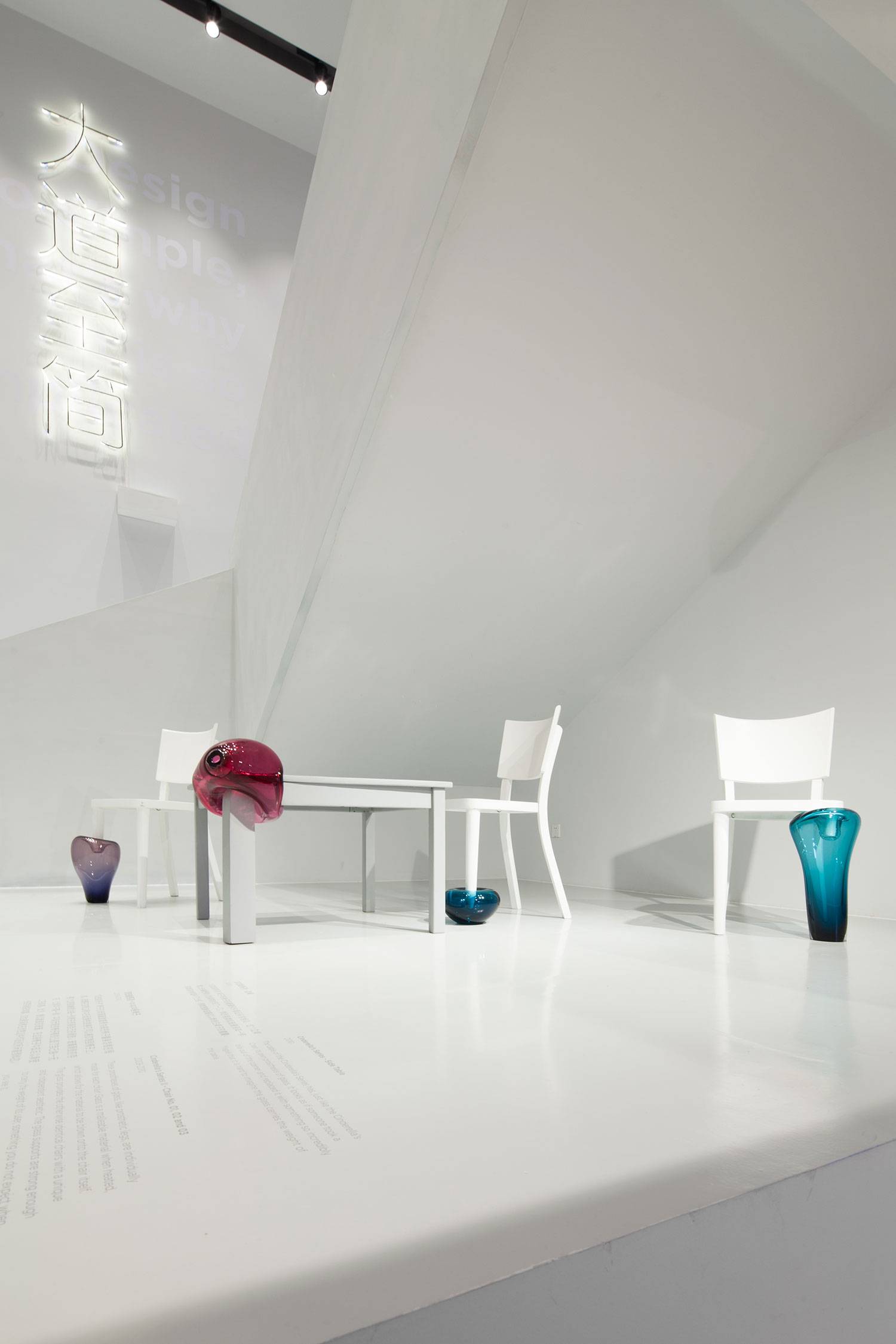 The clear, minimalist design of the Design Wing, connected to the Main Hall through the "Rainbow Bridge", brings together classic works of top designers from home and abroad. These brilliant works that transcend language, style, and culture will present the most creative and interesting aspects of glass design to visitors with the unique beauty of the glassware. Strolling through this creative, trend-setting space, you will find yourself surprised by the scrupulous modern craftsmanship.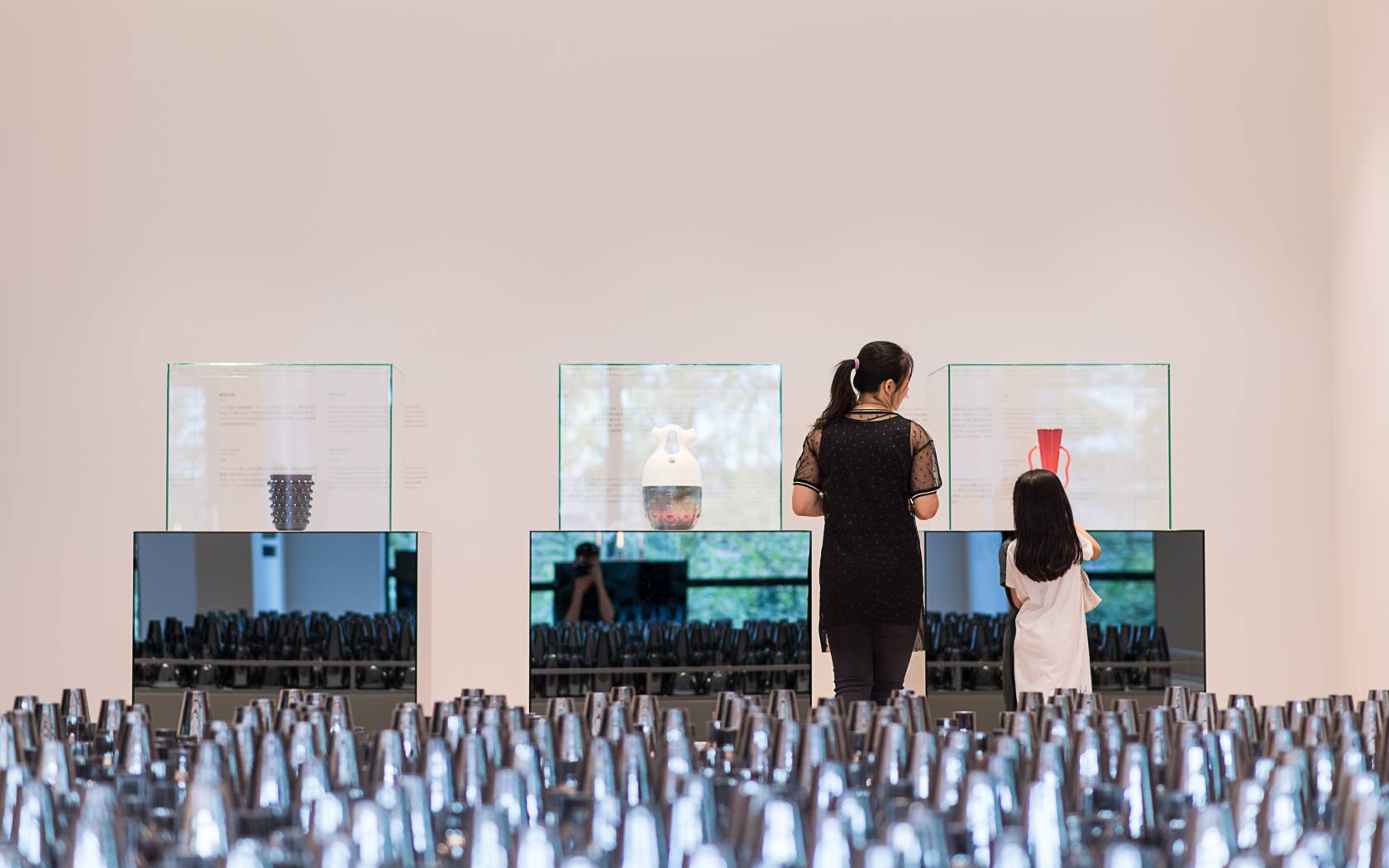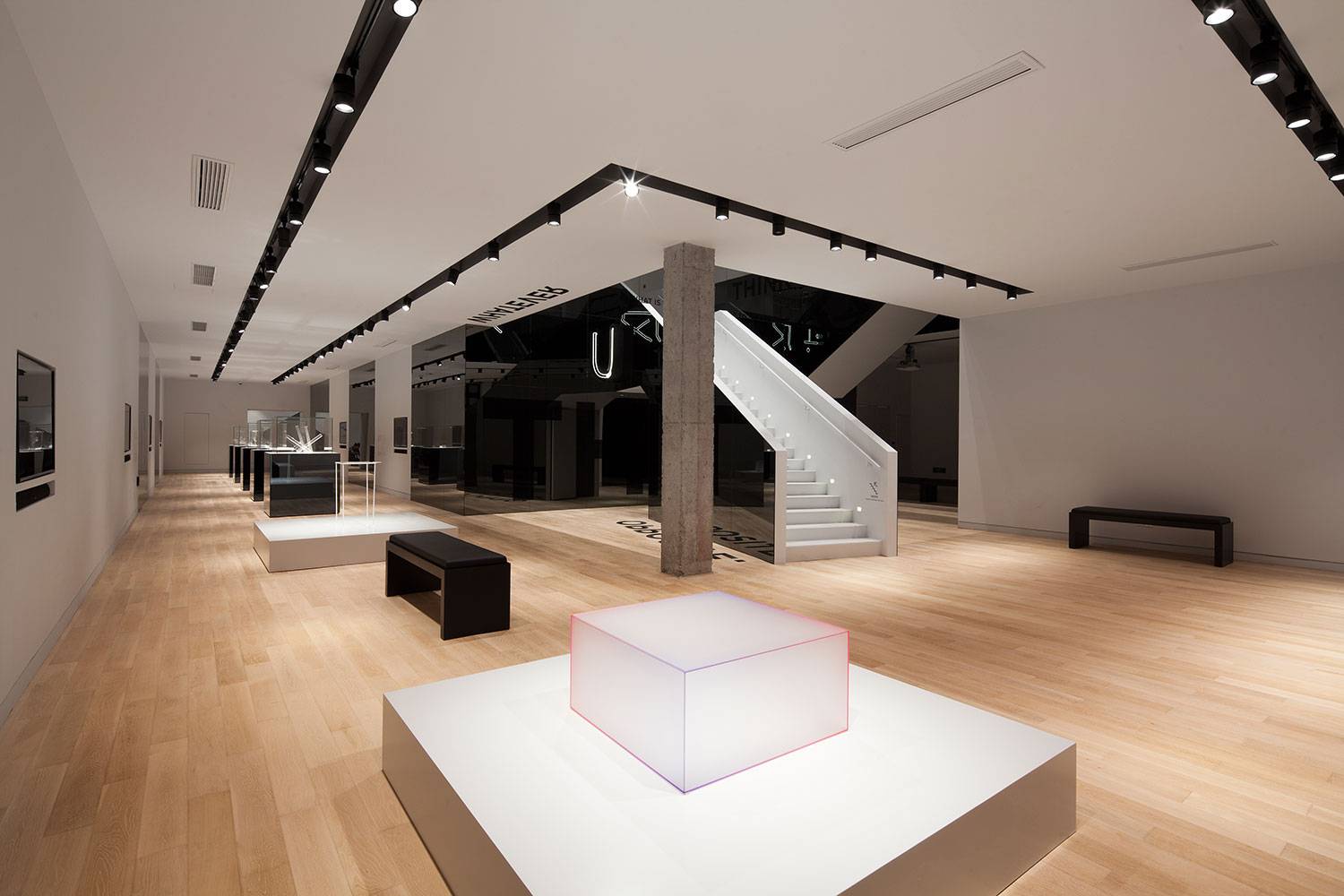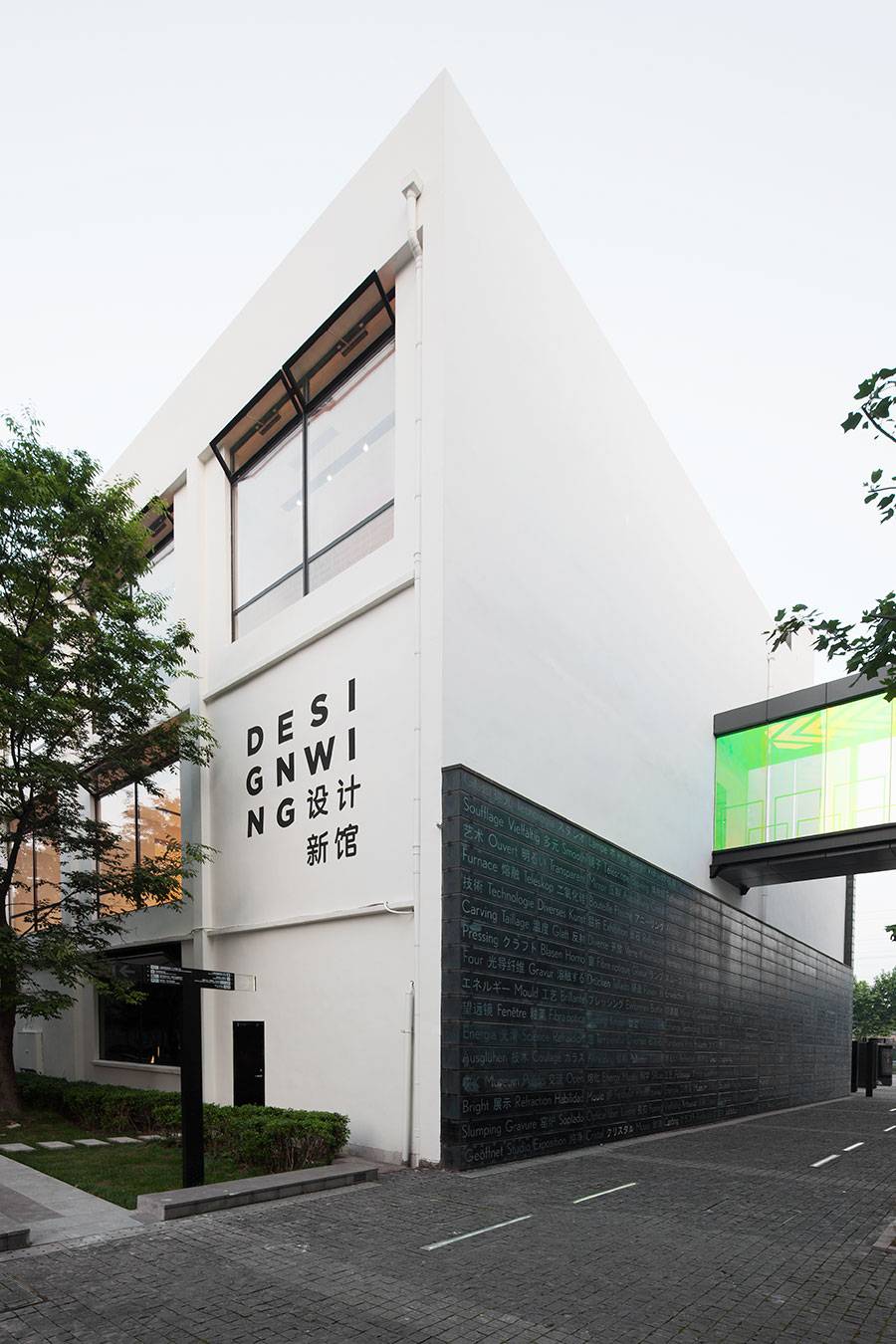 KIDS MUSEUM OF GLASS
A joyful castle for kids,
the coolest place to interact and learn.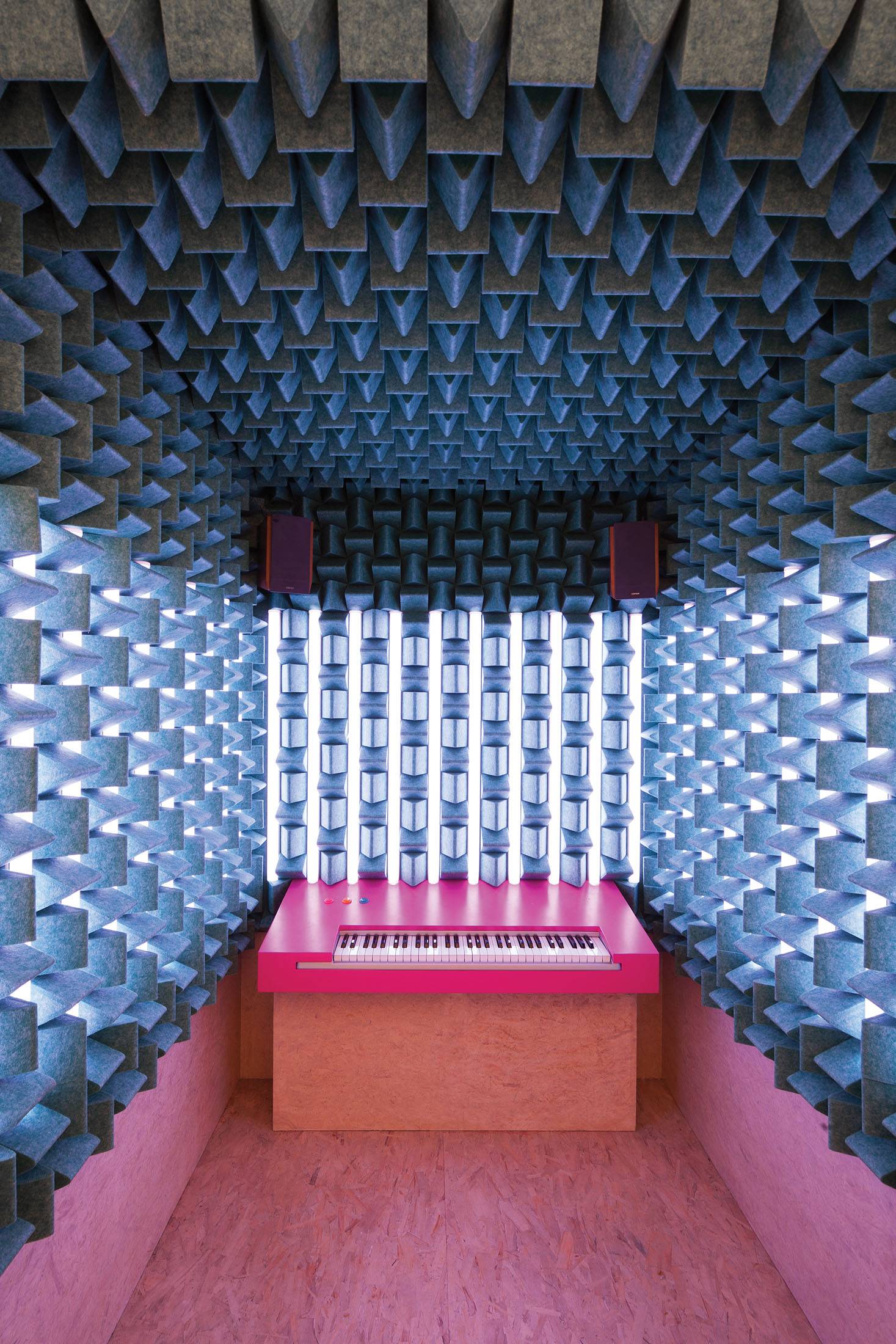 Kids Museum of Glass is the first glass-themed, family-oriented cultural destination for children in Shanghai and the whole country. It is dedicated to providing children 4-10 years old with a fun, interactive space for knowledge, culture and art. Combining creative ideas, fun designs, and the concept of learning through play, the Children's Museum of Glass is a world full of imagination. Here, your children will experience a wonderful world of their own. Apart from gaining happiness, they are also inspired to cultivate a character cherishing independence, discovery and creativity.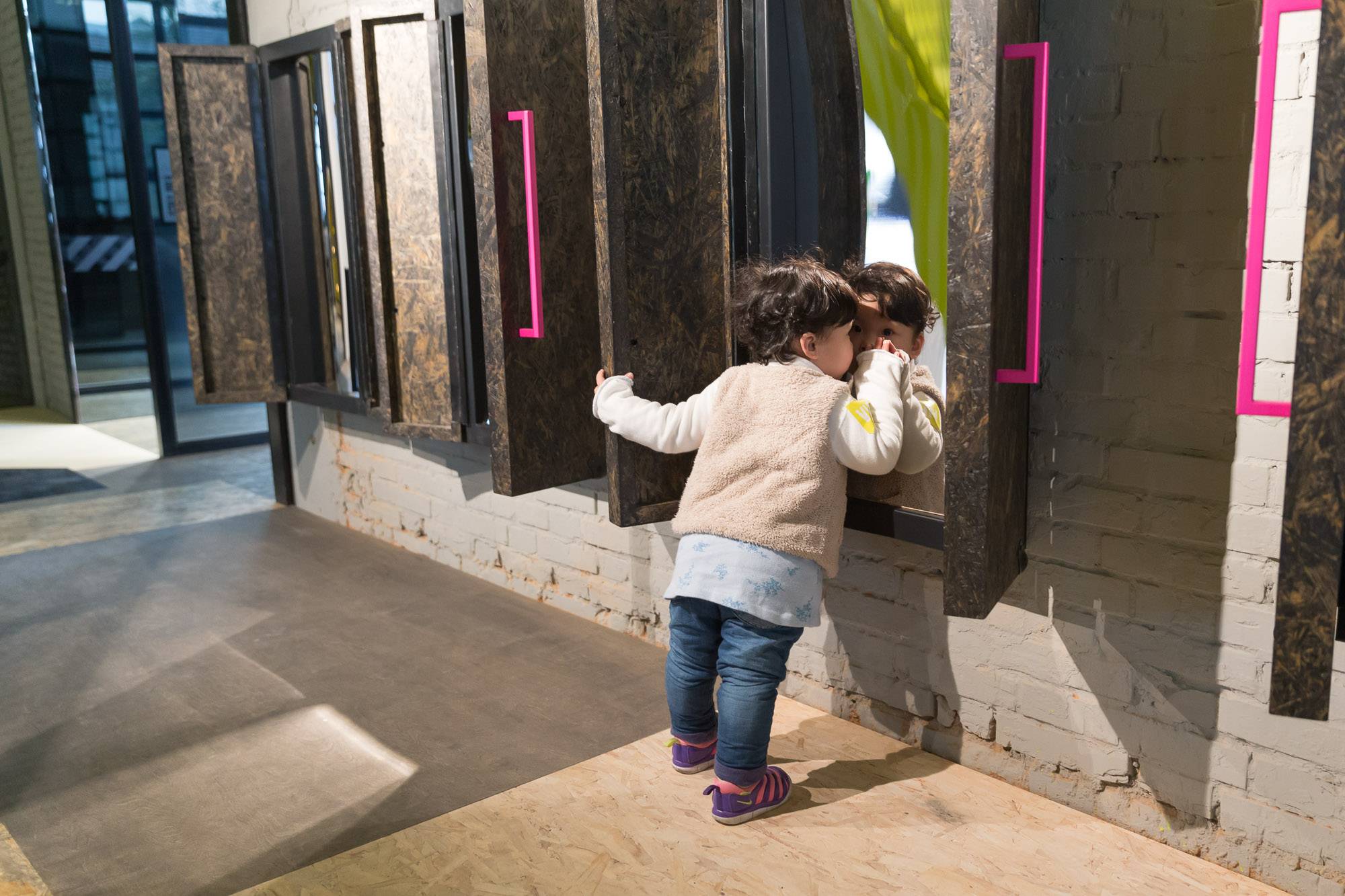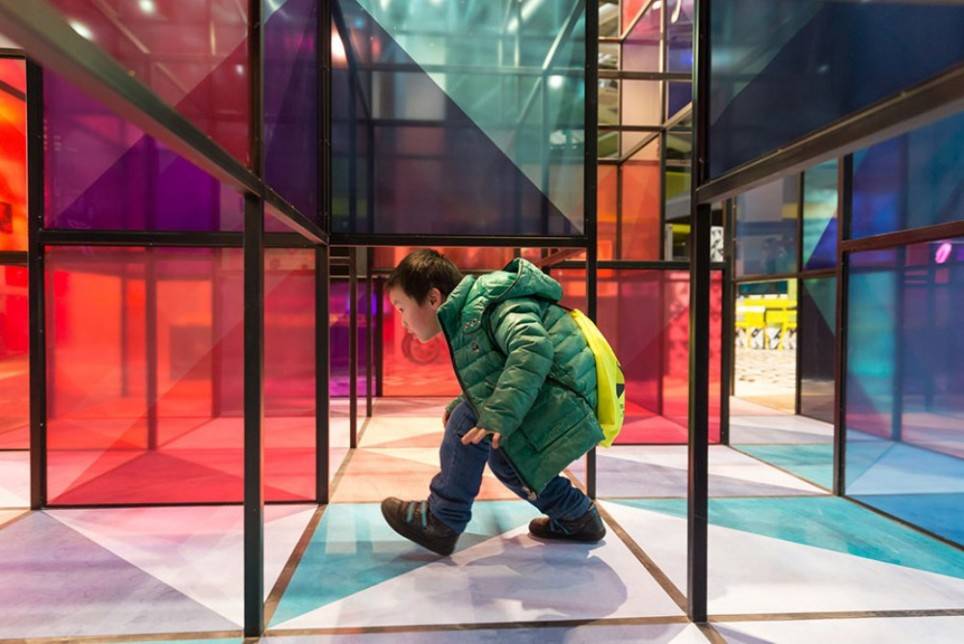 THE MAZE
The Shanghai Museum of Glass Park officially opened The MAZE on the first and second floor of the N1 Art Tower in June 2016 and is the only large-scale interactive glass attraction in Shanghai.
Aside from common traps seen in ordinary mazes, the 450 square meter MAZE is an illusory space made of layers of glass mirrors, bringing a uniqueness to the game experience, not to mention making it more exciting.
After entering The MAZE, visitors move as if in endless cube space. The MAZE is made of 318 pieces of black mirror, mirrors and glass, accompanied by LED lights and mysterious atmosphere, making the whole space feel like a dream. Using a game card marked with eight shapes, visitors are taken on a visual scavenger hunt. Every glimpse of light in the space leads visitors to explore for the finish line, with mirrors to through you off at every turn.
The MAZE is not only a life-size puzzle that requires intellect, but it's also a dream-like game and a place to have fun. Prepare to challenge your senses.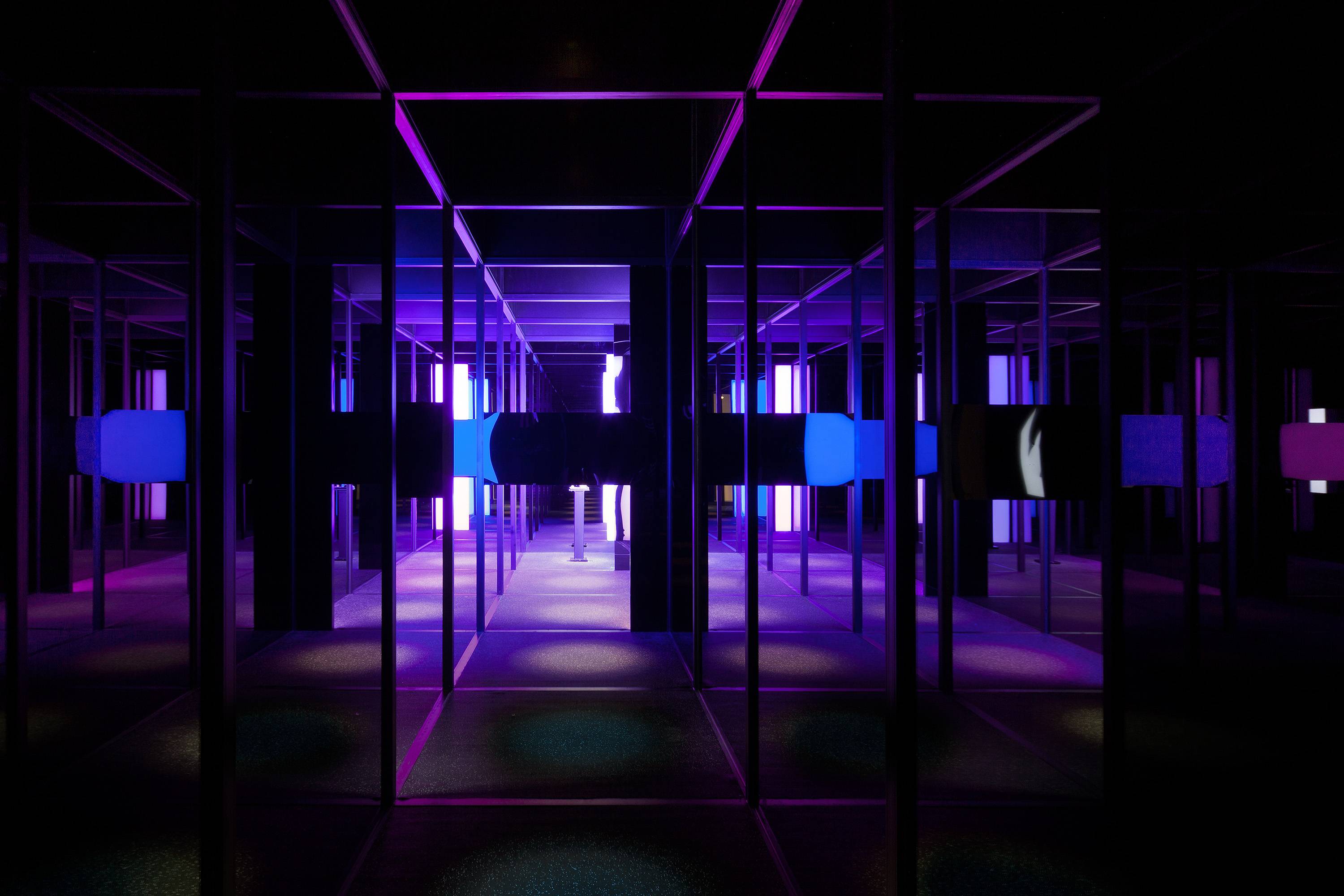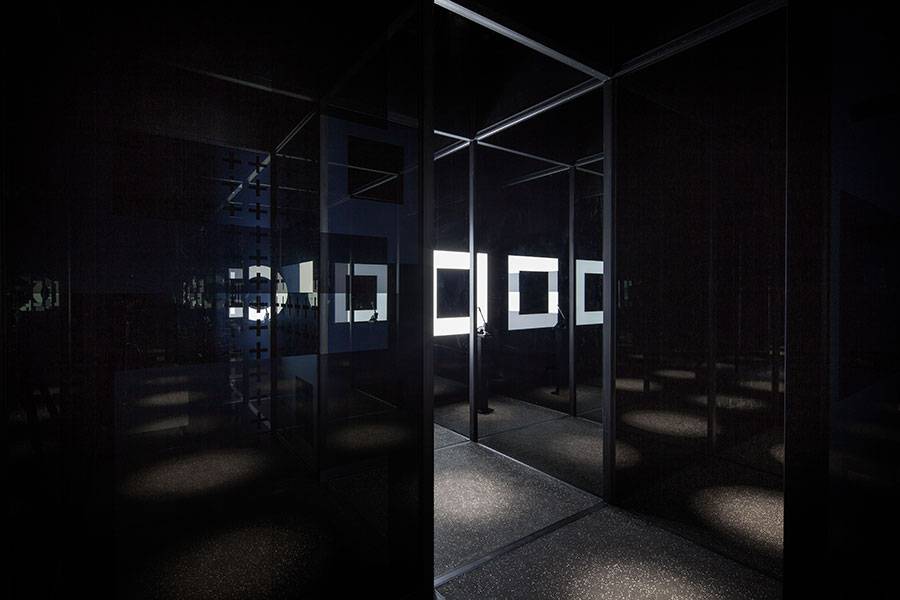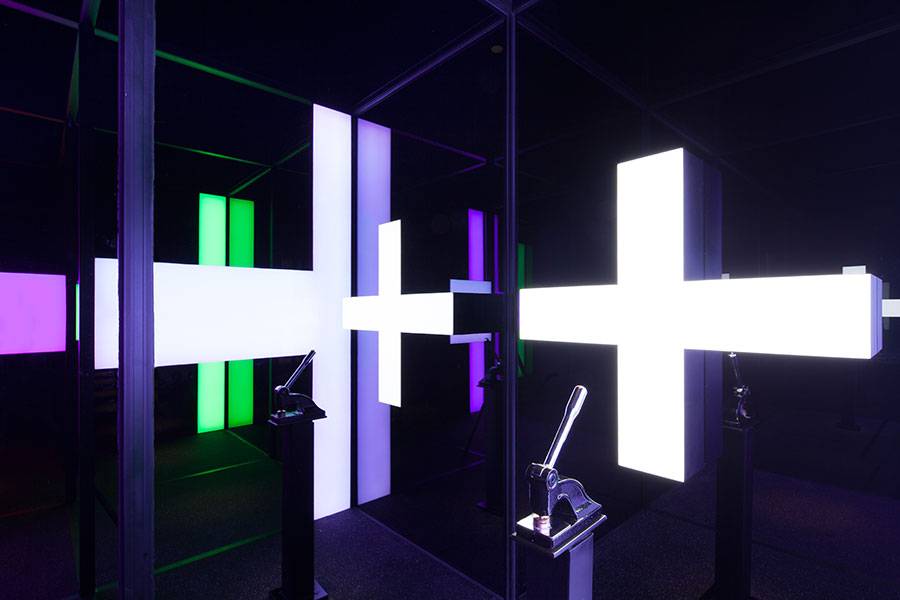 BRKN
Organizer: Shanghai Museum of Glass
Curator: Tilman Thürmer
Opening Date: June 23, 2018
Exhibition Venue: Hall 12, Shanghai Museum of Glass Park

"It is the fate of glass to break:" Taking this well-known proverb as its starting point, BRKN explores how things shattered, fractured and cracked can speak to heartbreak and hope, and everything in between. With glass as their core medium – a material whose inherent fragility renders it a potent and recurring metaphor in countless languages – as well as music, 21 installations explore the connotations, implications, and possibilities of broken.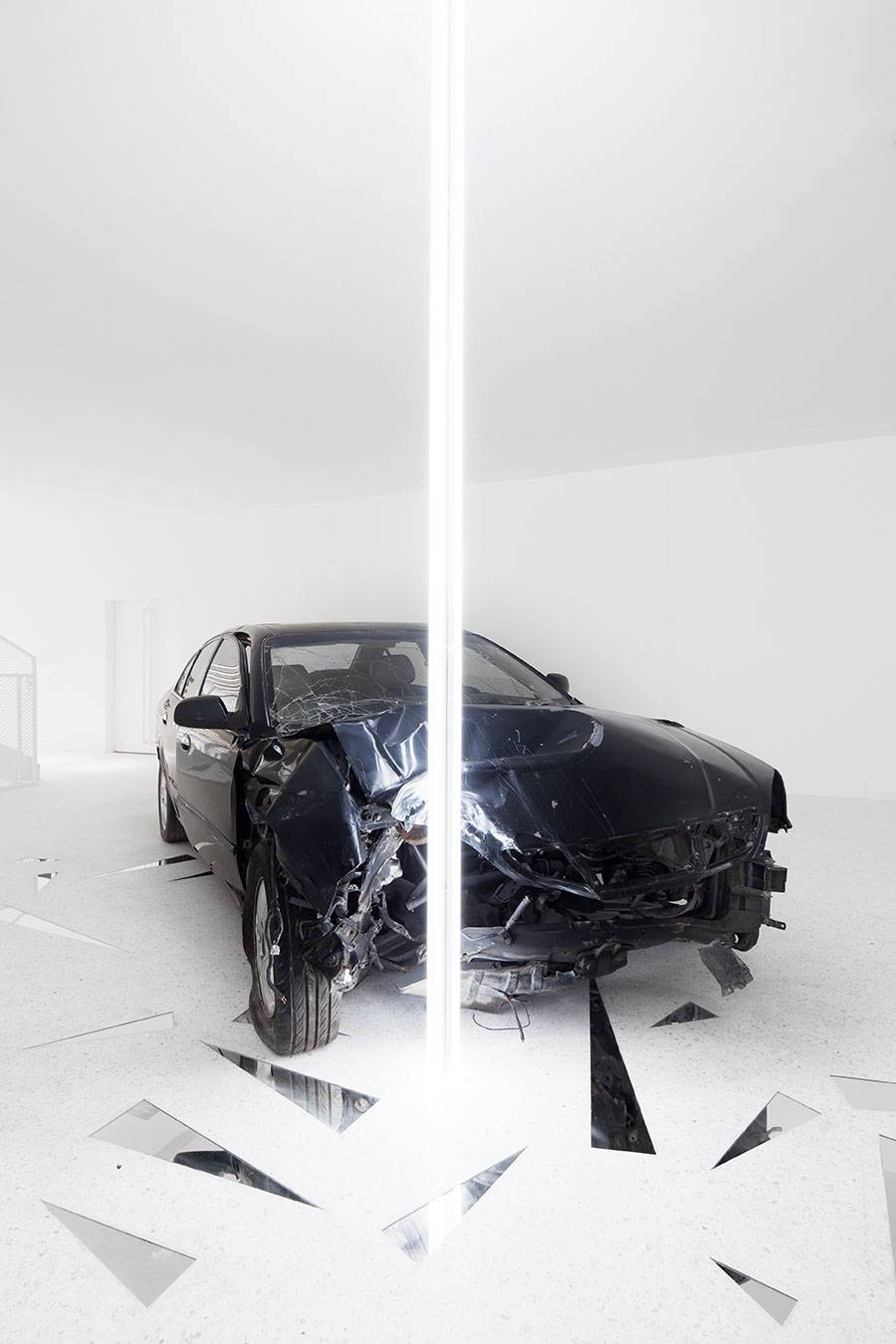 Although nothing if not nuanced, the term 'broken' most commonly describes negative states, weighed with the implication of finality. We tend to discard broken things, for example, and try to walk away from broken relationships. Indeed, fractured alliances – be they of friendship, love or faith – are a central theme in this exhibition, with the metaphor of the heart as glass recurring throughout.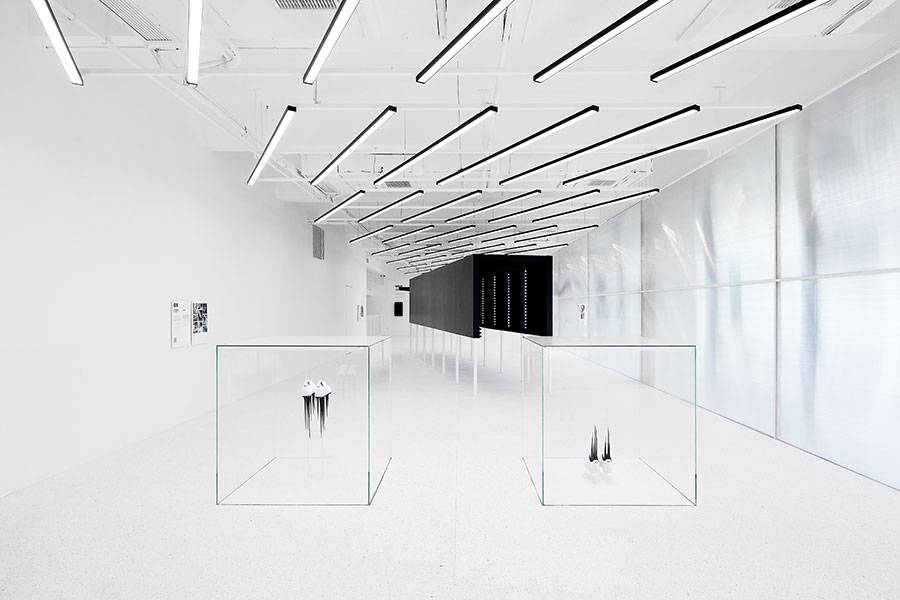 Our imagined centre of love, reason and emotion, the organ – literally a lifeforce – represents the nexus of our weaknesses. Much like glass, it is fragile and demands careful handling; while the material's literal transparency mirrors the idealized purity associated with the heart's spiritual affinities.
In BRKN, heartbreak is imagined through a series of installations that shine a light on these emotional associations of 'broken.' They include 'Fragile,' inspired by the eponymous anthem that has become synonymous with a call for compassion. Here, the song's lyrics have been realized in mouth-blown neon – a delicate process calling for utmost care – on a seven-meter high wall. Those towards the top of the work are intact, with those at its lower reaches broken.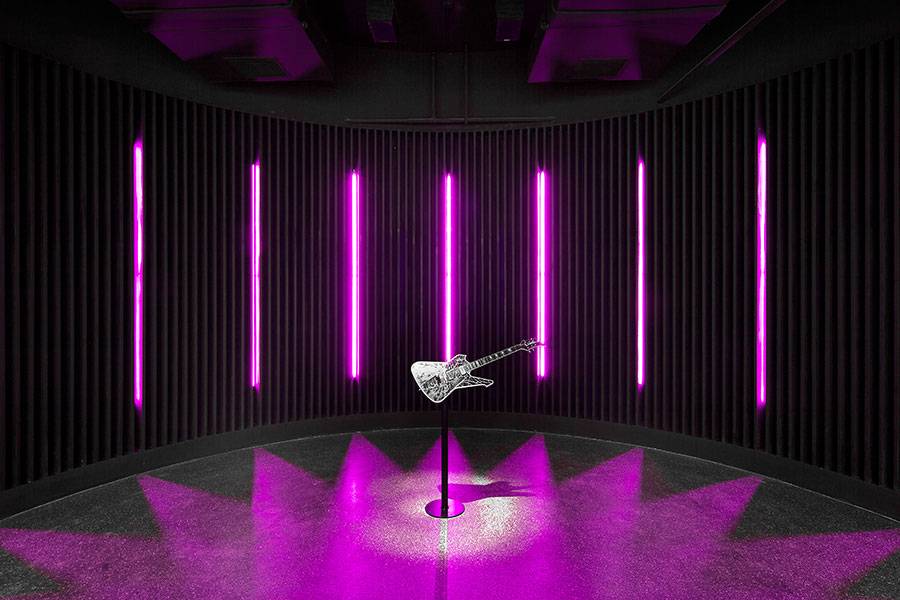 Whether gradual and slow or sudden and sharp, the act of breaking requires force, pressure and tension. In one of BRKN's most striking installations, 'Unbreakable,' dichotomous forces are imagined by way of a speeding car – more than a ton of steel, rubber and glass – slammed to a halt, having collided against an unyielding obstacle: an ethereal beam of light. The work calls into question signifiers of power, and the duality of opposing forces in the world around us.
Also exploring this idea of confrontation and clash is 'Mama Said Knock You Out,' which applies the tension of a high-octane boxing match in order to examine the connotations and consequences of reaching breaking point.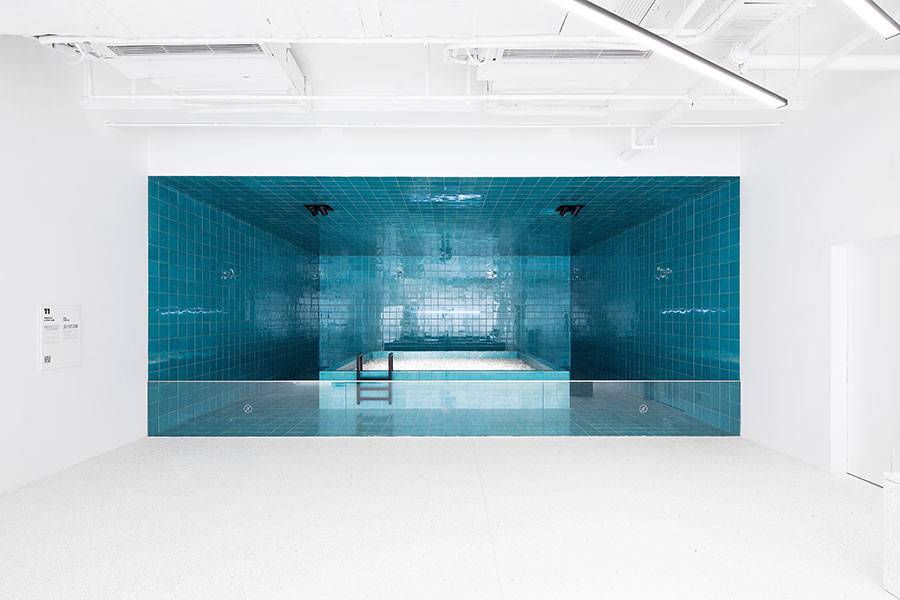 Understandings of the term 'broken' depend very much on context, and its fundamental associations of discontinuity can speak as much to positive outcomes as to negative. In Breaking the Glass Ceiling, that means a tearing down of erstwhile invisible barriers, and the work nods to ongoing activism with regard to workplace gender equality.
The breaking down of what stood before holds promise for something new in its stead. This proposition is also shared by the glass: once shattered, it is virtually impossible to restore to its former integrity. But although "It is the fate of glass to break," once broken, it may be molten down, recycled and repurposed for a fresh chapter, and new beginnings.
The exhibition's final work plays on this ambiguity to describe a break from the past, and the embarking on a new and different journey. Titled 'Glücksbringer,' it invites exhibition-goers to partake in a wedding tradition common to several world cultures: smashing glasses. A physical expression of the turning point marriage represents, it celebrates the promise of new beginnings.
Works on display, all created by the Shanghai Museum of Glass, also comprise a non-visual element: music. A medium rich in glass metaphors selected artists either expressly employ glass as an allegory, or eloquently describe certain of its qualities. In the context of both a museum, and of an art installation, these familiar songs are imbued with alternative, and sometimes surprising, interpretations.
BRKN is curated by Tilman Thürmer, Design Director of Shanghai Museum of Glass. A trained architect whose tenure at the institution extends more than a decade, he views the exhibition as an opportunity to consider a quality of glass that in a museum context is more dreaded than it is dissected. "As a designer and curator, the disconnect between the trauma of broken glass and what that means in a physical sense, versus the expansive metaphorical possibilities of 'breaking,' is interesting," he said. "This was a starting point for many insightful conversations within our international team and the catalyst for this show."
The third edition of exhibition series, 'Keep it Glassy,' BRKN invites visitors to take an alternative look at the world around them, and at the glass in particular. Since its inauguration in 2011, Shanghai Museum of Glass has served not just as a platform for creations in glass, but also as a space dedicated to exploring concepts in art, architecture and design, all hinged around the myriad possibilities of glass.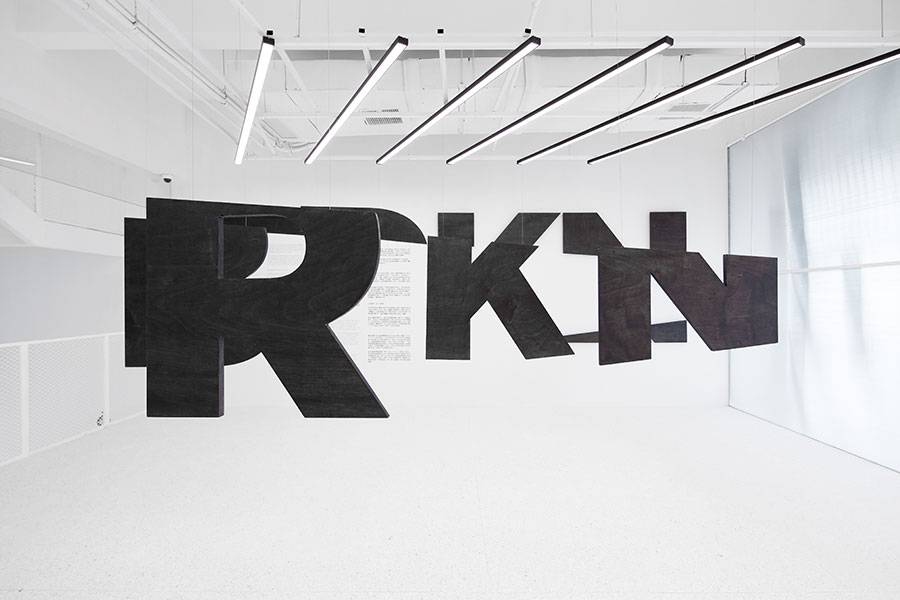 DIY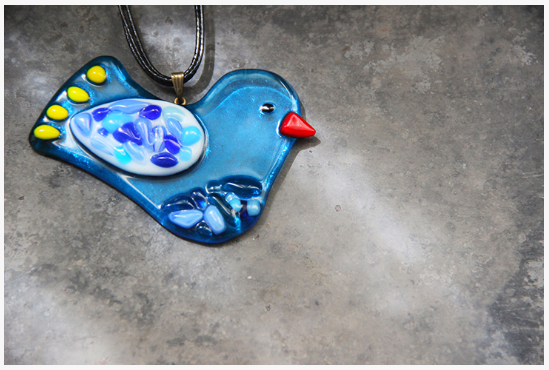 FUSING GLASS
Try to be a great designer, put the glass pieces together in different pattern and design. Creating your own ornaments, pendants or fridge magnets. The melting glasses intertwined with a unique texture and fantastic visual effects. Putting on your own hand-made accessories, you will definitely become the spotlight of the street.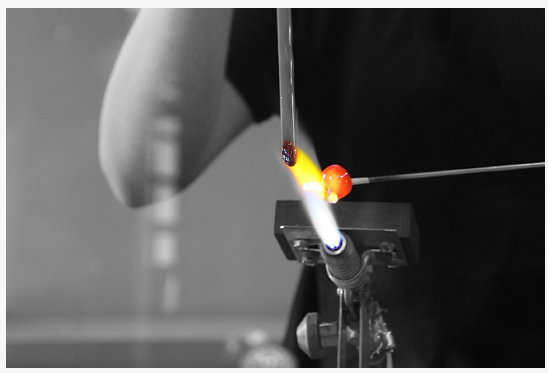 LAMPWORKING GLASS
A rod, a flame, a heart. Under the guiding of our professional instructor, you can experience the ancient lampworking craft. Adding your favorite color on the transparent glass, you can create your own glass beads. To see a world in a grain of sand, a small glass bead has also hidden surprising details and a sense of accomplishment.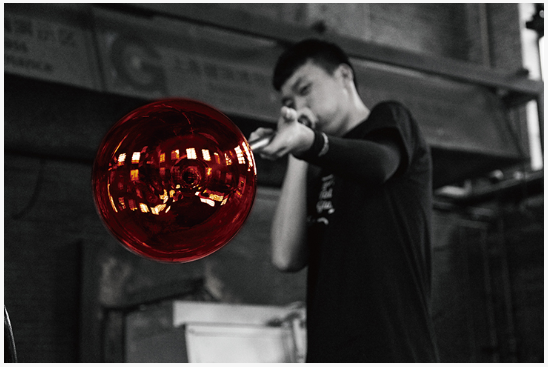 HOT GLASS BLOWING
Come and accept the challenge! So that you can play a courageous game with 1300℃ glass liquid. Experience the advanced abilities and passion of glass blowing artists under the technical 1 on 1 teaching. Put on the professional equipment and start your glass blowing journey.