- No Cancellations
- Show Mobile or Printed E-Ticket
- Exchange E-Ticket for Physical Ticket at Venue
- Fixed Date Ticket
---
"China has style and fashion in Shanghai, taking you through a hundred years of female celebrities, including Hu Die, Eileen Chang, Huiyin Lin, and Xiaoman Lu. We hope to take you on tour through a century of women's independence.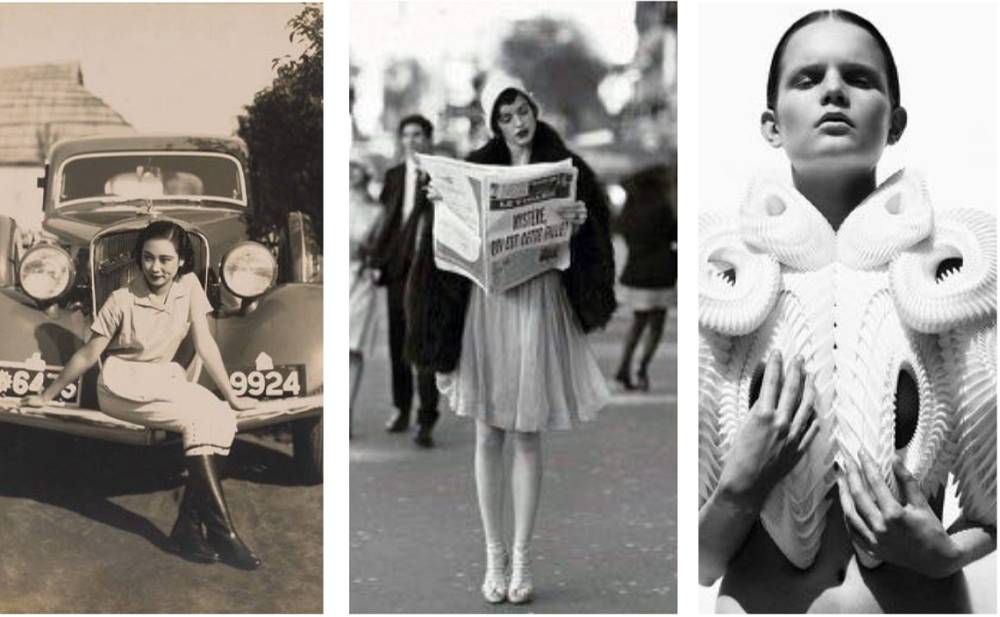 Looking back at the last Shanghai fashion weekend, it was a non-stop immersive fashion experience with too many unforgettable moments. The international fashion designer's shows and workshops, Fashion Labs, Gareth Pugh's and Esna Su's amazing exhibitions, the crowded stores, and hip-hop's new girl power in the Chinese rapper arena, VAVA moving the audience......
Shanghai Fashion Week created the "Immersive Fashion Carnival." Shanghai Fashion Week has held two successful sessions. The third session will bring a more mature attitude to the audience. The theme's concept, designer line-up, brands, venues, guests, and more will also be fully upgraded. The show will provide many pleasant surprises, moving, and enthralling experience all wrapped into one.

Shanghai Fashion Weekend is sponsored by Shanghai Fashion Week in promoting public consumption trends, exhibitions, music, fashion shows, buyer's places, art and culture exhibition, and interactive elements in innovative ways to invite people to join "Immersive Fashion", and closing the gap between fashion and young consumers. In Fashion Week, we invited hot domestic and international fashion brands, buyers, designers, internet celebrities and artists who are at the forefront of fashion information and trends. These fashion events are held in Shanghai twice a year.
Six Highlights:
1. Hu Die "Butterfly" Mini Exhibits: This is not only a fashion show but also an opportunity to appreciate art
Hu Die's private collectables are brought to the main venue with Hu Die's private films as the artistic starting point. It creates a dialogue about the fashion celebrities of the last century.
2. Full Event New Model: Opening of the Main Venue & Sub-venue
The main venue is located on the second floor of the East Hall in Shanghai Exhibition Center, where the art exhibitions and the opening of the show floor is. Visitors can experience the best shopping experience. The sub-venue is in the central business district, and the conference is filled with Fashion Lab female speeches and lectures, art shops, and catwalks.
3. Brand Contests
One can find a different side of himself in the fashion shuttle. The brand's booths in the event exhibitions are carefully selected with each brand having a style that comes from identities and personalities of many different women. You can try one brand and find a new you. It is an immersive way to create a new style for 2018.
4. The Top Catwalk Designers. Just like Paris Fashion Week
Artists from all walks of life are at Fashion Week including singer Madonna, the international supermodel Helena Christensen, Lady Gaga, Katy Perry's designer Jean-Charles de Castelbajac, and LVMH Group designer Maxime Simoens. One of them is a French aristocratic art fashion designer and a genius designer with an artistic spark. The shows will last 3 days with a total of 10 international top fashion shows. (Advance booking is required on the official WeChat platform at "Shanghai Fashion Week".
5. The Model + Make-Up, Surprise!
Celebrity makeup expert from Kevin's Fashion Group, Miss Shi Hui, who hosted popular beauty make-up programs on TV and online, will add new style and imagination to fashion week and work with celebrities. 50+ fashion models were invited to dress you can view from all angles to get a close-up feel and view (If interested, you can buy immediately).
6. Special Guest
Every fashion week has tons of fashion celebrities and other stars attending. In the second Shanghai Fashion Week, "China has Hip-hop" burst out of the scene with the first female rapper, VAVA, famous singer, Hu Yanbin, and other. Who will attend this year's Shanghai Fashion Week? Let's wait and see.
About Shanghai Fashion Weekend
Shanghai Fashion Weekend is the first official Business-to-Consumer event in Shanghai Fashion Week. It integrates fashion designing, modelling, interactive art, and shopping into one. It started the concept, "Fashion for All," dedicating exhibits, events, and shows to the public. After its first launch from April 14 to April 16, 2017, Shanghai Fashion Weekend became an iconic business-to-consumer immersive fashion event in Shanghai. It continues to attract fashion and lifestyle brands as well as a large number of fashion lovers and enthusiast. Not only does Shanghai Fashion Week provide opportunities to bring business-to-consumers, it also enables growth in the long-term development of independent brands by integrating with multiple resources. – Aiming at the many elements to fashion consumers including internationalization, experiential, artistic, entertainment, and forward-looking cultural event.