👉 Receive Tickets via Express Delivery
👉 Each Attendee Requires A Ticket
👉 No Cancellation
---
One of Shanghai Ballet's classics
The White-haired Girl — the founding stone of Shanghai Ballet.
Time-honored — this remarkable piece has been performed over 2,000 times in the past 57 years.
Legendary — a heartrending Chinese story weaved through ballet.
Masterly — the national memories of an entire generation revived on pointe.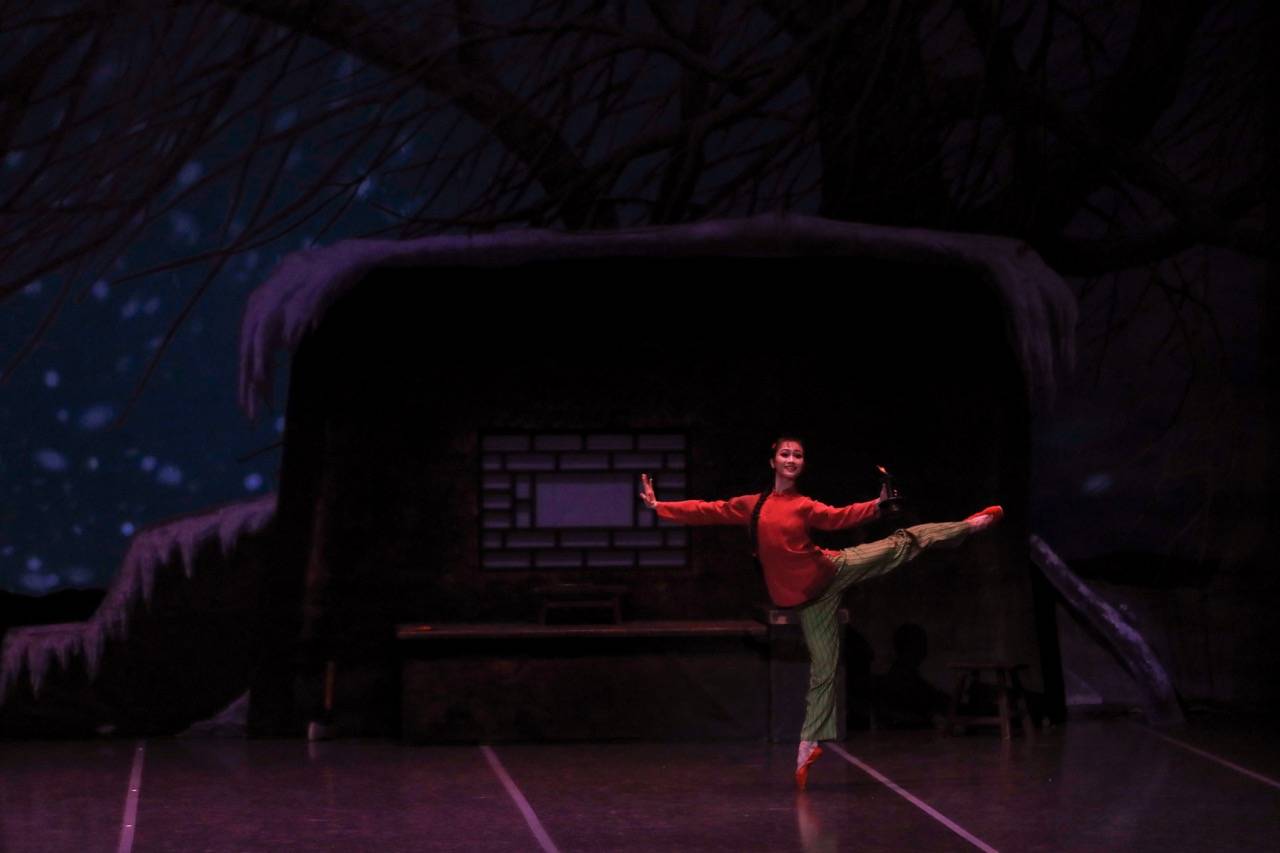 [Introduction]
The story takes place during the War of Resistance (1937-1945). On a Chinese New Year's Eve, Japanese Traitor, local despot and landlord HUANG Shiren breaks YANG Bailao's door and demands for payment of usury. YANG cannot afford it. HUANG Shirent beats YANG Bailao to death and snatches Xier, daughter of YANG Bailao, as his slave servant.
Overwhelmed by the humiliation at HUANG's home, Xier runs away and takes cover in deep mountains. After years of suffering from fierce storms, ruthless weathers, and fighting off wild beasts for survival, her hair turns white... In the end, the Eighth Route Army liberates Xier and gives her a reborn.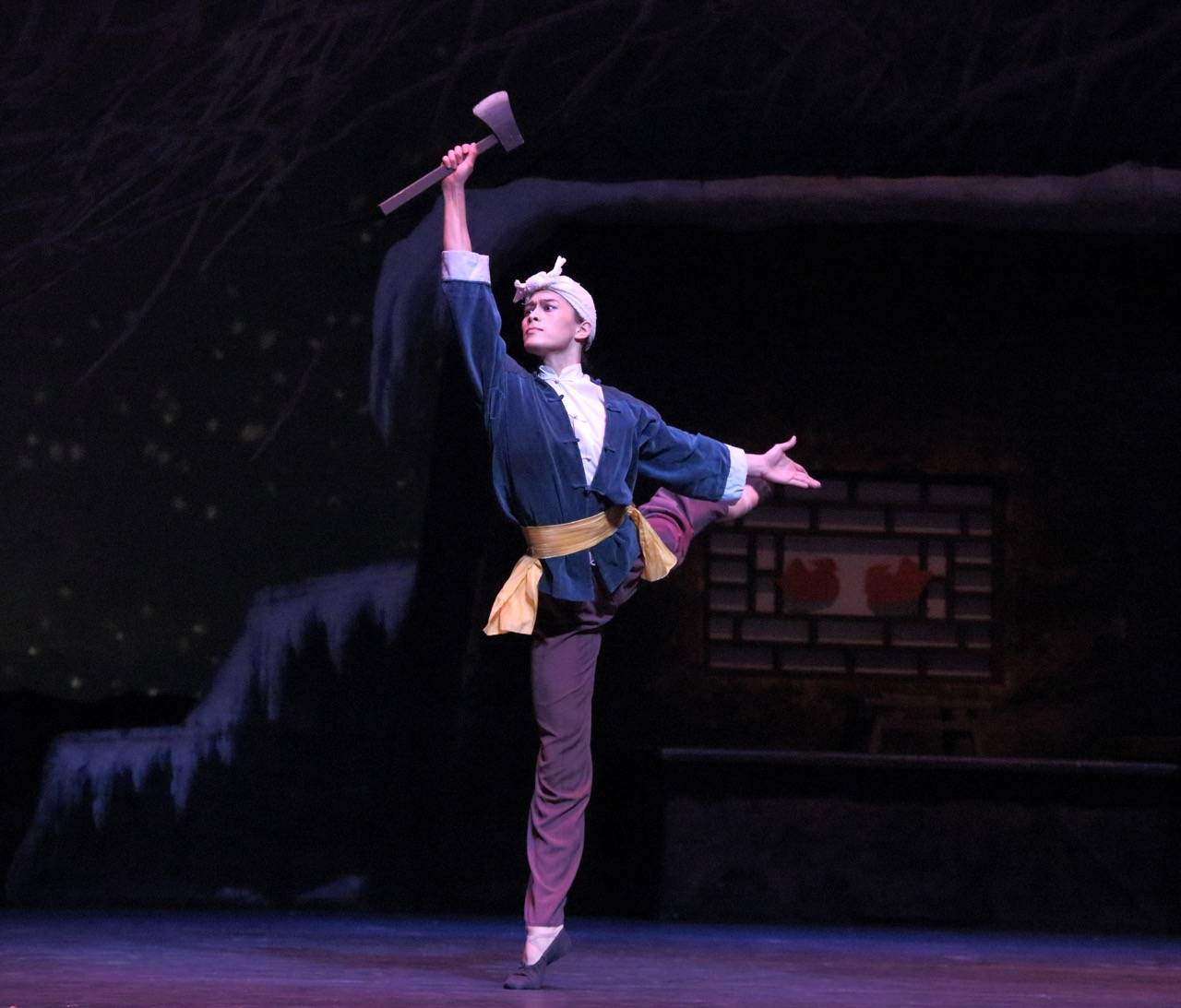 [About Shanghai Ballet]
Shanghai Ballet was formally renamed in 1979 at the base of The White-haired Girl performing team. Ballet The White-haired Girl won the Gold Medal of the Best Classical Dance Works of the 20th Century in China, which helped establish the company's predominant position in ballet circle in China.
With a history of forty year, Shanghai Ballet has created and staged ballet Jane Eyre(Patrick de BANA),The Butterfly Lovers (XIN Lili), A Sigh of Love (Bertrand d'At), Bright Red Star(ZHAO Ming), Echoes of Eternity (Patrick de BANA), Hamlet (Derek Deane), The Last Mission of Marco Polo (Jose Martinez), Shanghai Grand Theatre's version The Nutcracker (Derek Deane), Shanghai Ballet Version The Sleeping Beauty(Derek Deane). Besides, the repertoire of the company includes Swan Lake (Derek Deane), Romeo and Juliet (Derek Deane), Coppelia (Pierre Lacotte), La Sylphide (Jean-Paul Gravier), The Nutcracker (Tetsutaro Shimizu), Giselle, Don Quixote, Balanchine and Beyond, The Ode of Joy—Gala Performance.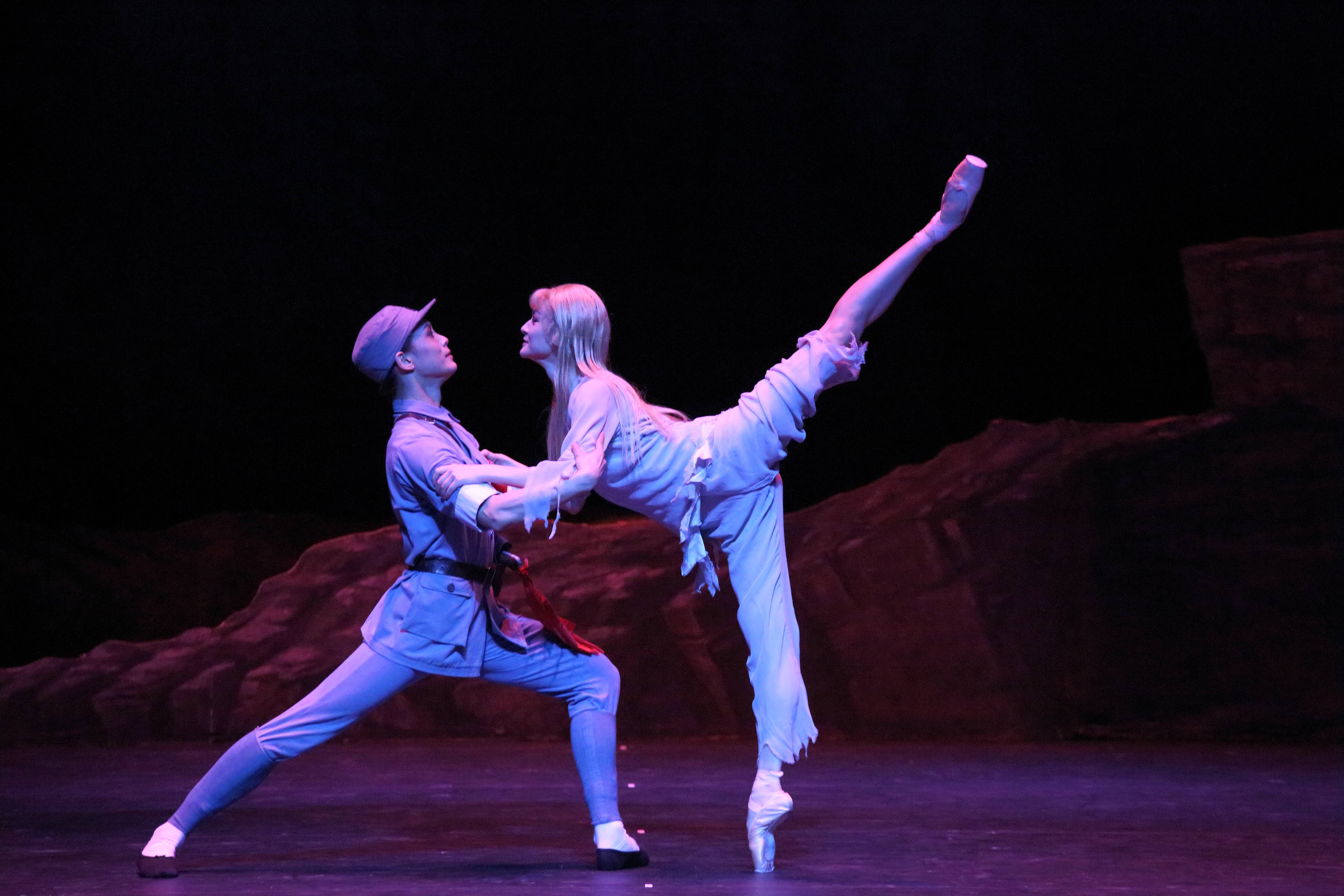 Such artists as SHI Zhongqin, MAO Huifang and LING Guiming etc came out with the glory of The White-haired Girl while XIN Lili, WANG Qifeng and YANG Xinhua, etc stood out with the inheritance of The White-haired Girl and creations. Nowadays, new generations as CHEN Zhenrong, JI Pingping, FAN Xiaofeng, WU Husheng, QI Bingxue, etc. shine with the new repertories and creations. Since its founding, the company has impressed with the talent and perfectionism of its dancers, many of whom have shined in various international dance competitions. The dancers have won total of 52medals among which the first Gold Medal, and the first Grand Prix of Pas de Deux of Chinese winners were from Shanghai Ballet.
Shanghai Ballet is active in cultural exchanges with both local and international artists and companies. The company not only tours nationwide but has also graced the stages of many countries and regions, including the U.S.A., U.K, Canada, France, Spain, Netherlands, Norway, Australia, New Zealand, Japan, Korea, Indonesia, Singapore, Thailand, Finland, Hong Kong, Macao and Taiwan, etc.
[Creative Team]
Choreographers: HU Rongrong, FU Aidi, CHENG Daihui, LIN Yangyang
Composer: YAN Jinxuan, CHEN Benhong, ZHANG Hongxiang
Scenery Designers: HU Guanshi, DU Shixiang, ZHU Shichang
Lighting Designers: ZHANG Xiaozhou, ZHUANG Zezhong, YING Rilong
Costume Designers: LI Su'en, ZHU Shichang
Make-up Designers: CHENG Yiyun