Schönbrunn PalaceOrchestra Vienna
New Year Concert
Conductor : David Scarr
Program:Selected Works of Johann Strauss Jr.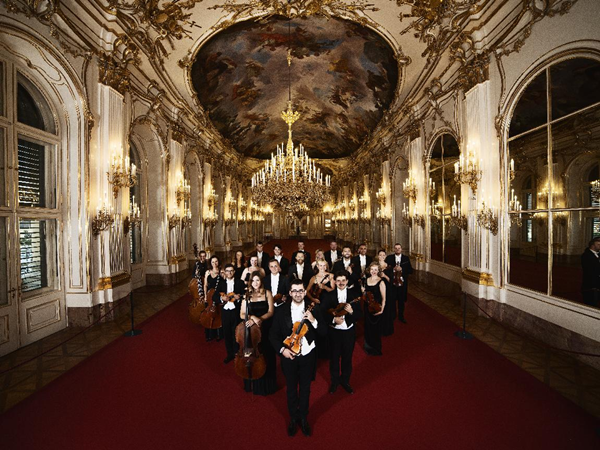 In addition to regular performances at the Schönbrunn Palace Orangery, the Orchestra has become an important ambassador for Austria abroad. They have enjoyed great success in Sweden, Finland, Denmark, Japan, Italy, Romania, the Netherlands, Germany, Spain, China, Switzerland and Croatia. Concert tours to Russia, Australia, Dubai and South America are currently being planned.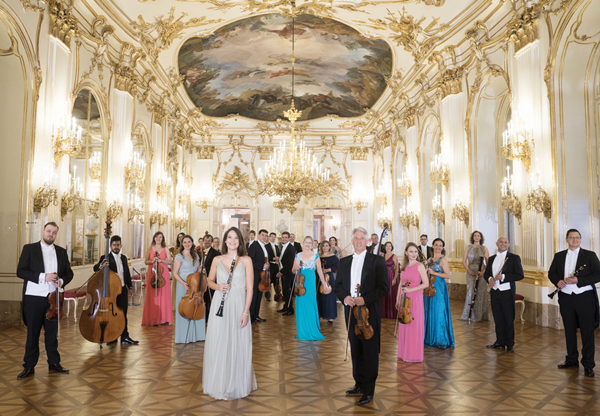 Repertoire
The Orchestra's repertoire focuses on the works of Wolfgang Amadeus Mozart, the Strauss family and other composers of that era. The Schoenbrunn Palace Orchestra attaches great importance to Viennese-style interpretation of the pieces it plays. The Orchestra excels in interpreting the works of classical Viennese composers and Viennese music with a subtle and individual touch.
Geboren in Südafrika, erhielt David Scarr seine musikalische Ausbildung in Südafrika und in Österreich, wo er am Wiener Konservatorium 1994 sein Studium Dirigieren mit Auszeichnung abschloss. Er war seither international und in verschiedensten musikalischen Richtungen tätig. Er dirigierte Orchester, Chöre, Kammermusikensembles, beschäftigte sich mit symphonischem Repertoire, Oper und Chorkompositionen. David Scarr dirigierte Produktionen in Spanien, Portugal, Slowakei, Südafrika und Australien (Sydney Opera House) und wirkte auch bei einige Welturaufführungen. Er dirigierte Aufnahmen für den Österreichischen Rundfunk, South African Radio, Classic FM und Fine Music Radio mit. Von 2002 bis 2007 leitete er als ordentlicher Professor die Abteilung für Musik an der Rhodes University, Grahamstown in Südafrika. 2009 kehrte er nach Wien zurück, wo er zurzeit für das Schloss Schönbrunn Orchester als Dirigent tätig ist.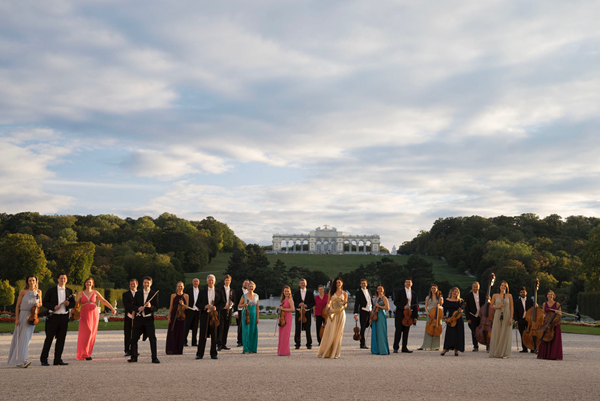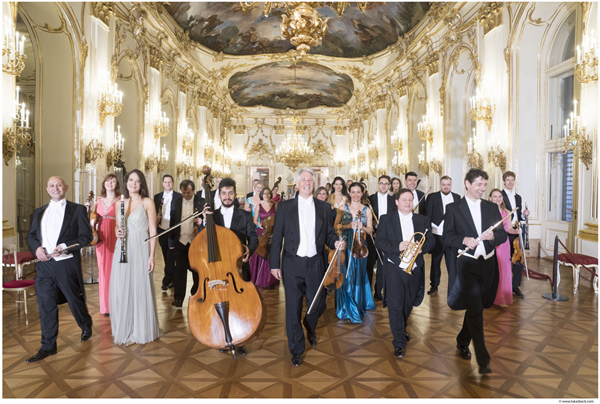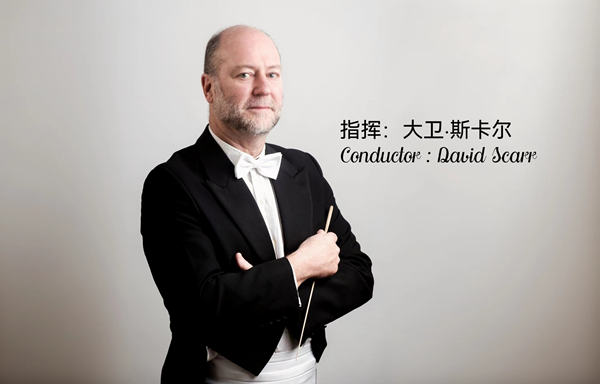 Program
1.Wien bleibt Wien, Marsch
2.Frühlingsstimmen Walzer
3."Mein Herr Marquis"
4."Der Zigeunerbaron"
5.Bauern Polka
6.Tritsch Tratsch, Polka
7.Rosen aus dem Süden, Walzer
8."Komm mit nach Varazdin"
9.Champagner Galopp
Break
10.Einzugsmarsch
11."Wiener Blut"
12."Dunkerote Rosen" Operette "Gasparone"
13.Im Krapfenwaldl
14.Eljen á Magyar
15."Wiener Blut"
16.Lippen Schweigen
17.Unter Donner und Blitz
18.An der schönen blauen Donau