⚠️ Last addmission time of 26th Sept. is 18:30
⚠️ Monday and the special sessions at 21:30 on Friday and Saturday will be suspended while other sessions will be open as normal (Sept. 20 will be open).
👉 Instant Confirmation
👉 Receive E-ticket via Email
👉 No Cancellation (unless you choose refundable tickets in checkout)
---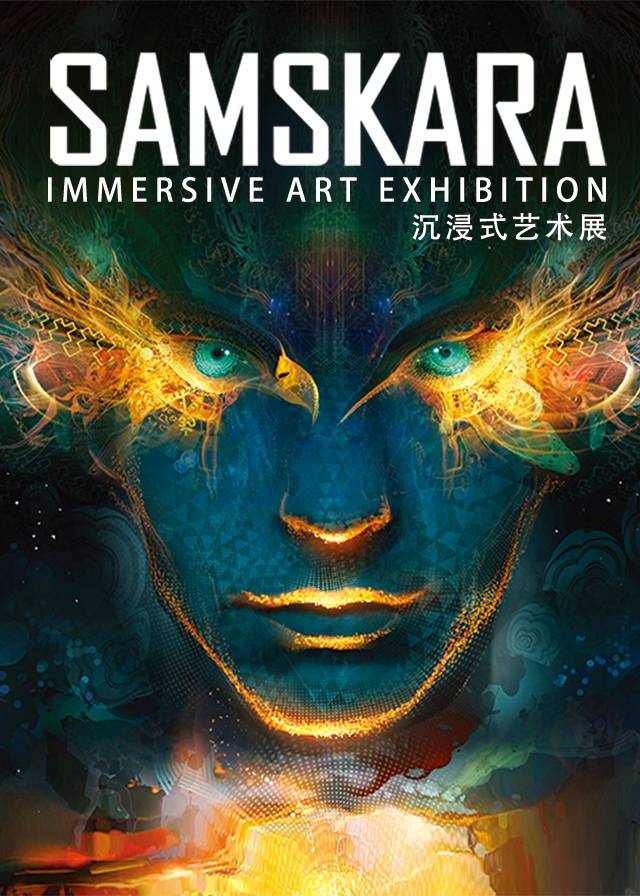 Samskara is a massive project inspired by the amazing digital artwork of Android Jones and created in colaboration with 360ART and Fulldome.pro. The exhibition combines
This immersive exhibition is placed on top of the Starbucks Roastery on West Nanjing Road - and consists of mindblowing installations.
About the exhibition:
Forbes say "You can try to explain what Samskara is to someone, but words aren't really enough. The journey makes you question yourself—what you see, who you are, what you fear, and why—making it a unique experience for every person to walks past the mirrored entrance. Samskara was created to spark conversation, even if it's only within yourself."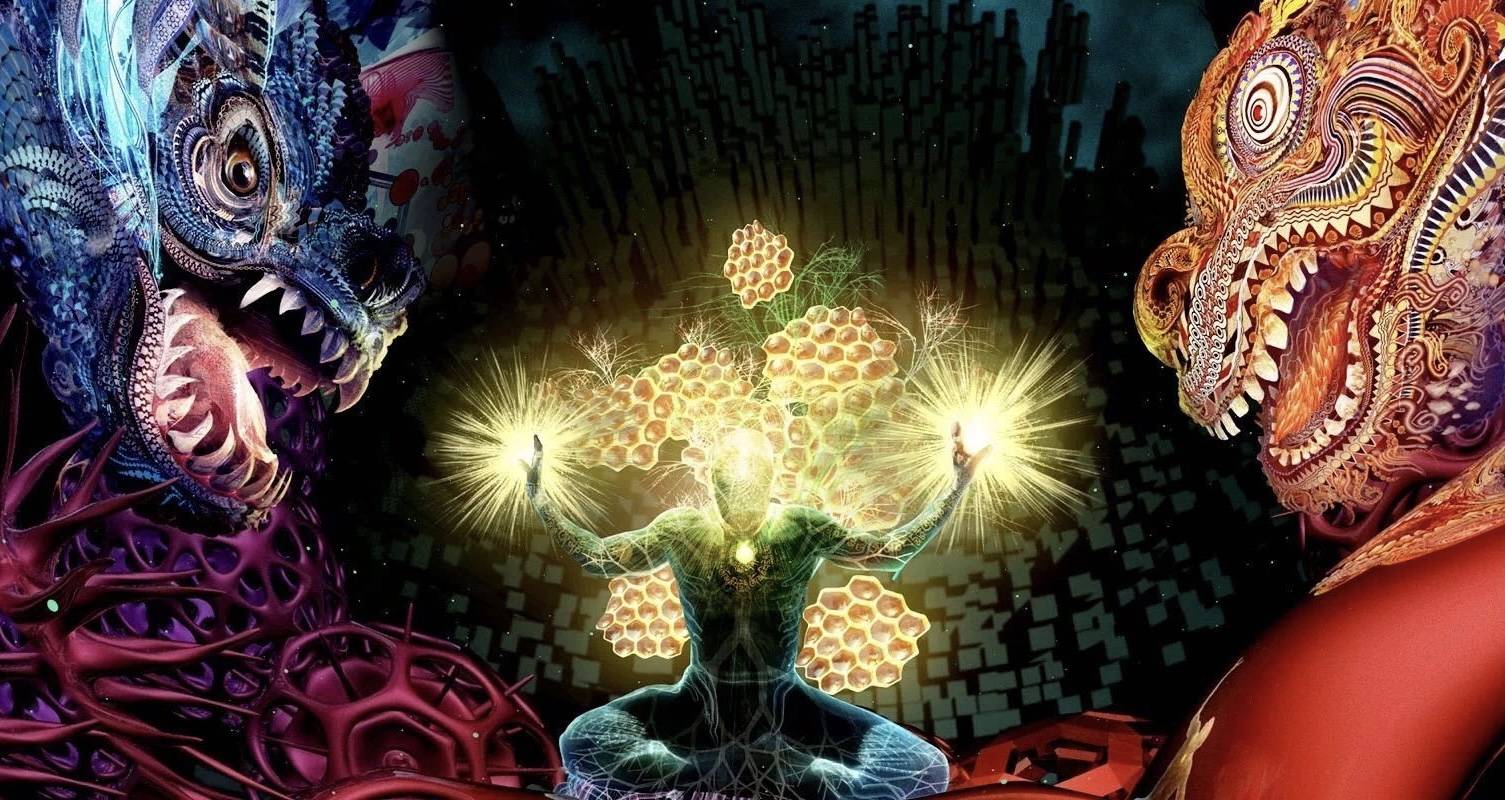 "With the psychedelic immersive shows like SAMSKARA if you ask people 'What did you see?' They will give you different answers. Somebody will focus on the amazing cosmic sound; somebody else will perceive the drama, the politics, human nature, or freedom." - George Aistov, Wisdome LA's art producer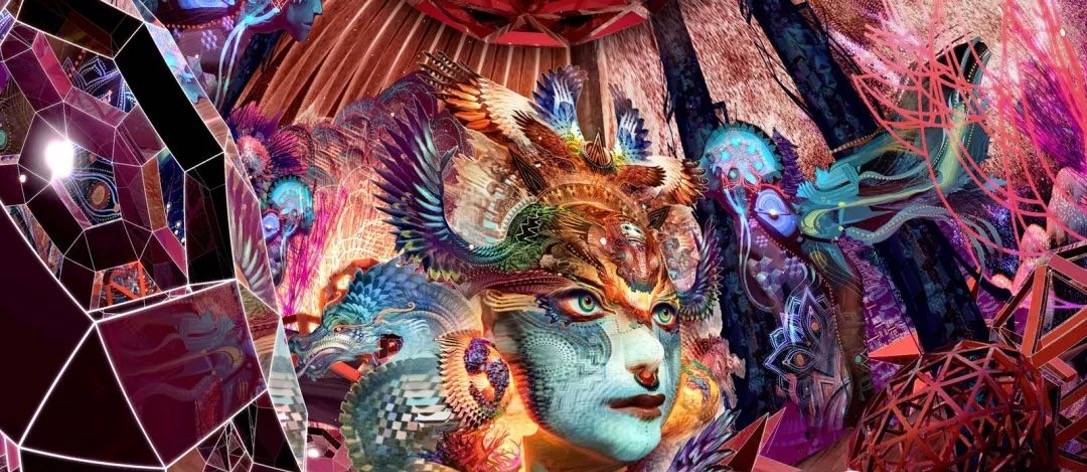 International awards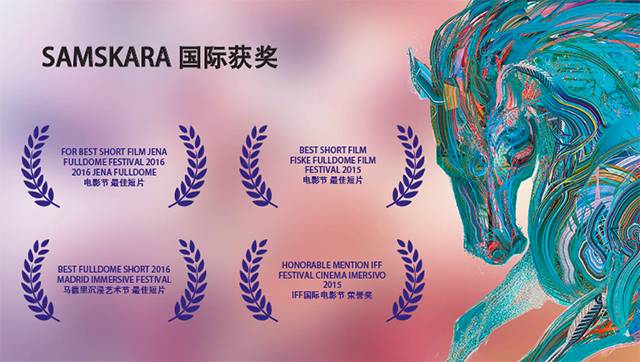 FOR BEST SHORT FILM JENA FULLDOME FESTIVAL 2016 2016 JENA FULLDOME
BEST SHORT FILM FISKE FULLDOME FILM FESTIVAL 2015
BEST FULLDOME SHORT 2016 MADRID IMMERSIVE FESTIVAL
HONORABLE MENTION IFF FESTIVAL CINEMA IMERSIVO 2015
Highlights
Even if contemporary art is not suitable for you, it does not matter, because it is not only a painting exhibition, but also a world with truly magical experiences.
The exciting creative journey of master artist ANDROID JONES is waiting for you.
The 360-degree visual shock of the dome is coming, and you can watch stunning dome movies with the naked eye in 3D.
Various spaces and portrait paintings will let you find yourself in the world of SAMSKARA.
Many check-in scenes, max out the circle of friends.
All kinds of special events, such as yoga, dance party etc. invite you to unlock it.
Whether you want to enjoy the paintings quietly or uncover the veil of the SAMSKARA dark night party, you can choose different sessions to experience.
Representing the scope of experiences which we collect through our life journeys, Android Jones' work explores inner conflicts, conflicts between people, nations, religions and generations.
Expect mind-altering visuals that will blow you away and a fully immersive experience that will captivate you. Take your experience to the next level with a live immerive show and 3D video on Samskara guaranteed to take your breath away. You don't have to be an art lover to enjoy this exhibition—but you may walk out as one!
Psychedelic future space-the beginning of an artistic journey
The future space is the first stop of the exhibition, with colorful installations and futuristic silver spaces. At the junction of reality and the future, everything is full of future and psychedelic feelings.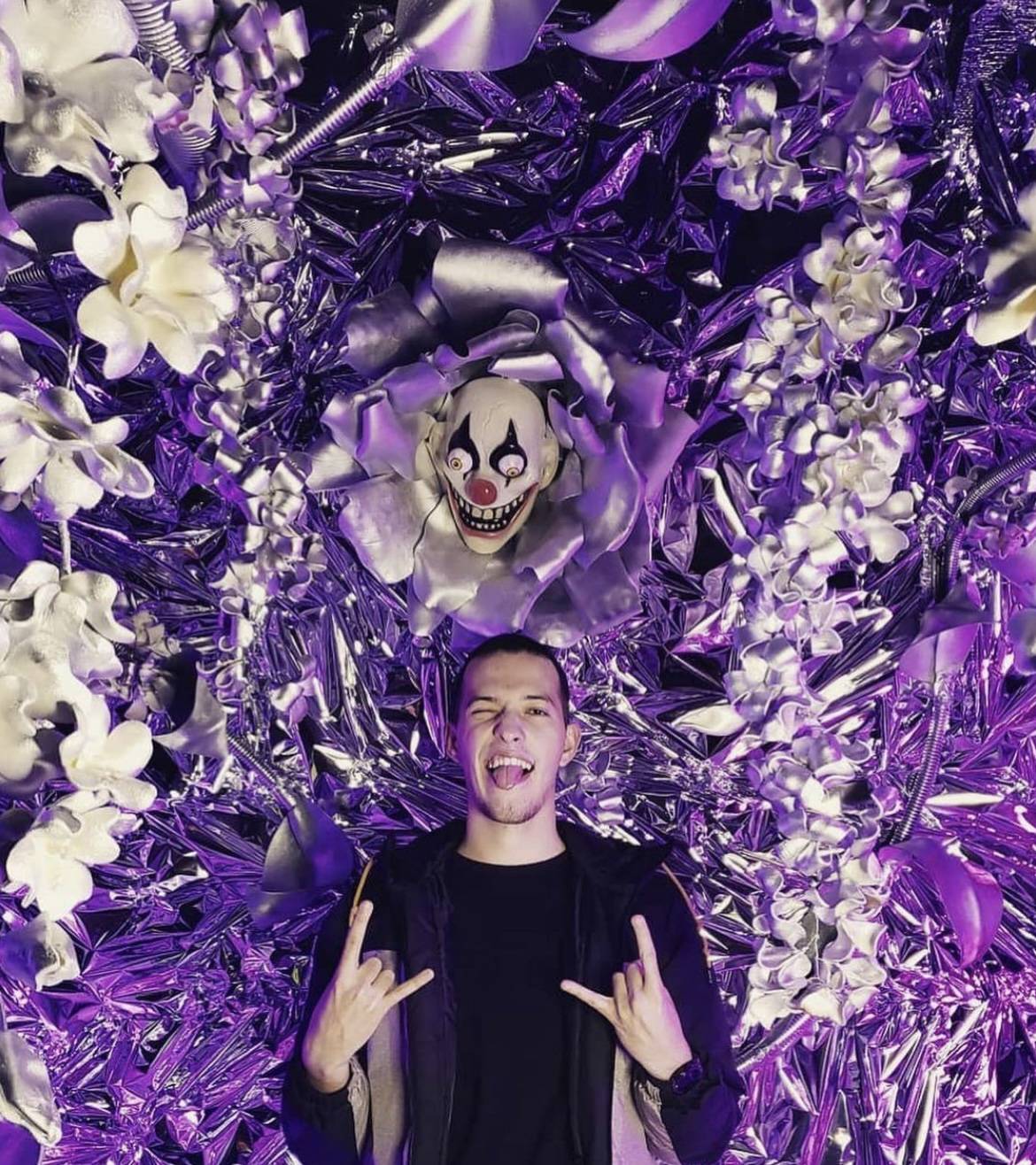 MAPPING-Reality and Unreal
What are the flowers, the jungle, and the world under the sea? Here, the human-computer interaction technology allows the viewer to stand in front of the screen and integrate with the elements on the screen. The screen picture will change with the movement and actions of the viewer, standing, walking, and jumping in the picture, and the human body interacts with each other. The art blends, the physical experience is perfectly combined with the elements in the painting, and he is in the fantasy world described by Andrew.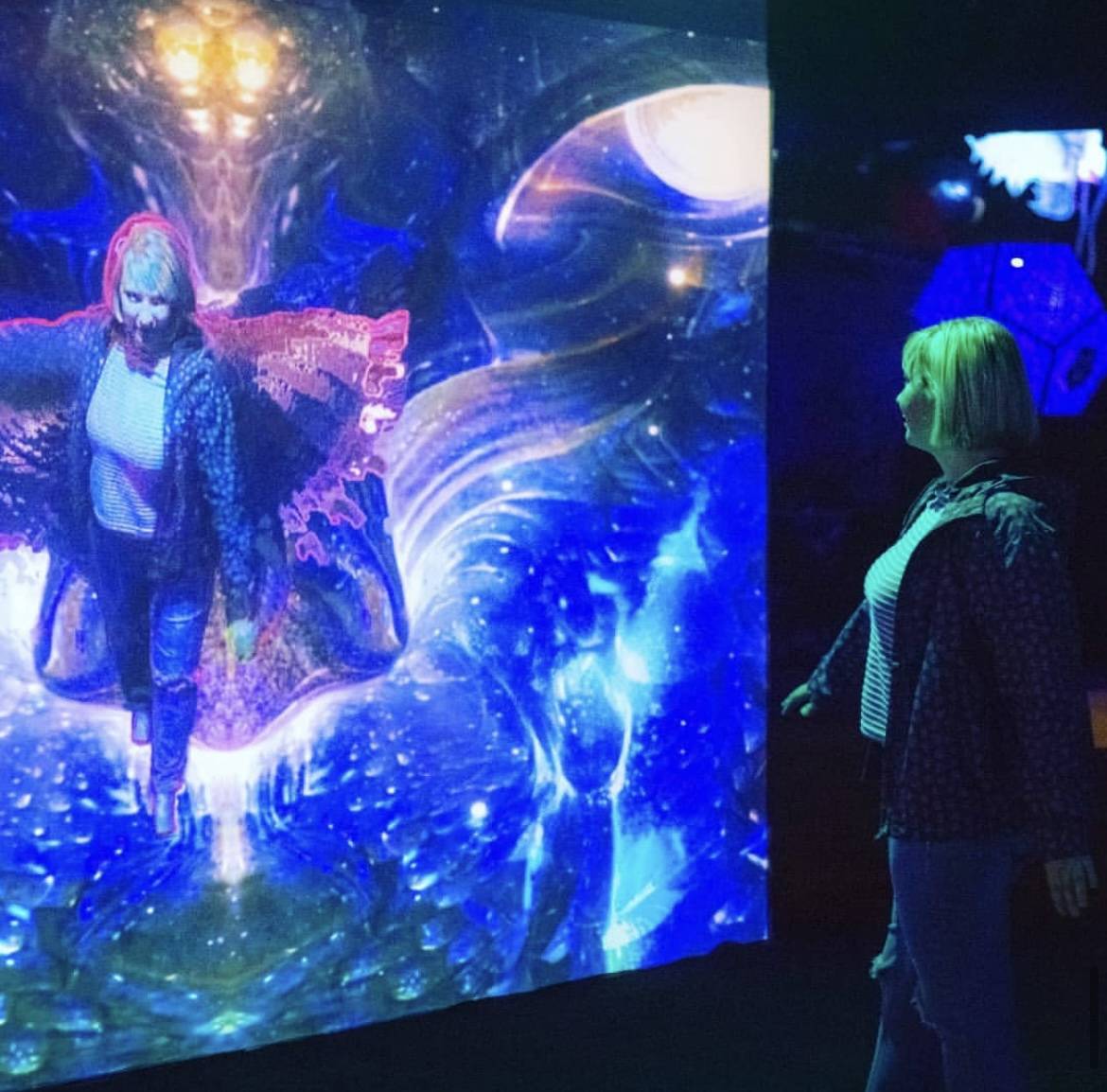 3D Human MAPPING——High-latitude living body
Standing in front of the 3D human body mapping device, the viewer can experience the invisible high-latitude life form, energy transfer, shape change and mental perception, where the blood and flowing energy rolling in the body are recorded.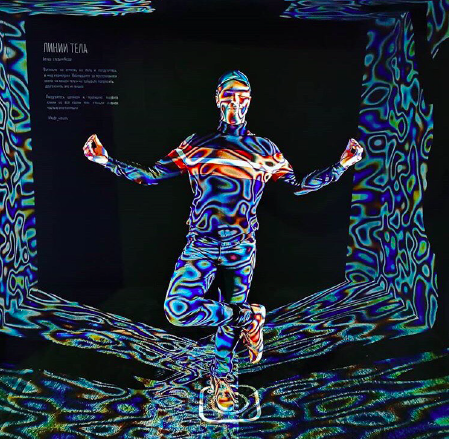 Changing picture-find the side that belongs to you
Here, viewers can appreciate Andrew's classic paintings in different forms. Each painting has two different artistic transformations. When passing through the paintings, you can see different pictures, and you can gain a different one when you change an angle. Surprise. All the pictures are shocking, and every angle of view with oneself is meaningful.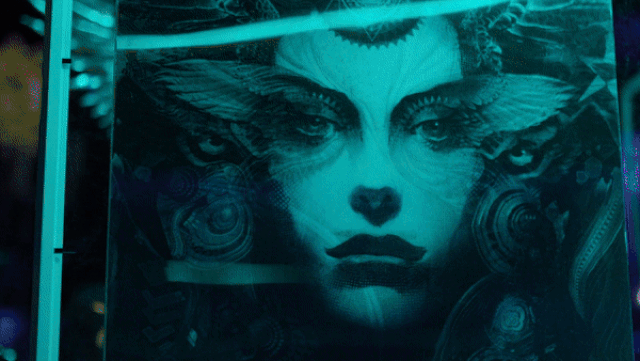 Under the dome-the art of lying down
A dome with a diameter of 12 meters and a height of 8 meters, with external projection art and internal projections, a dome for feeling art outside the dome, and a special seat inside the dome. You can lie down and watch naked-eye 3D movies in the dome. Perceive the artistic feast under the dome in a directional manner. When we lie down and open our eyes, we will find that we have crossed to another world and embarked on a new journey.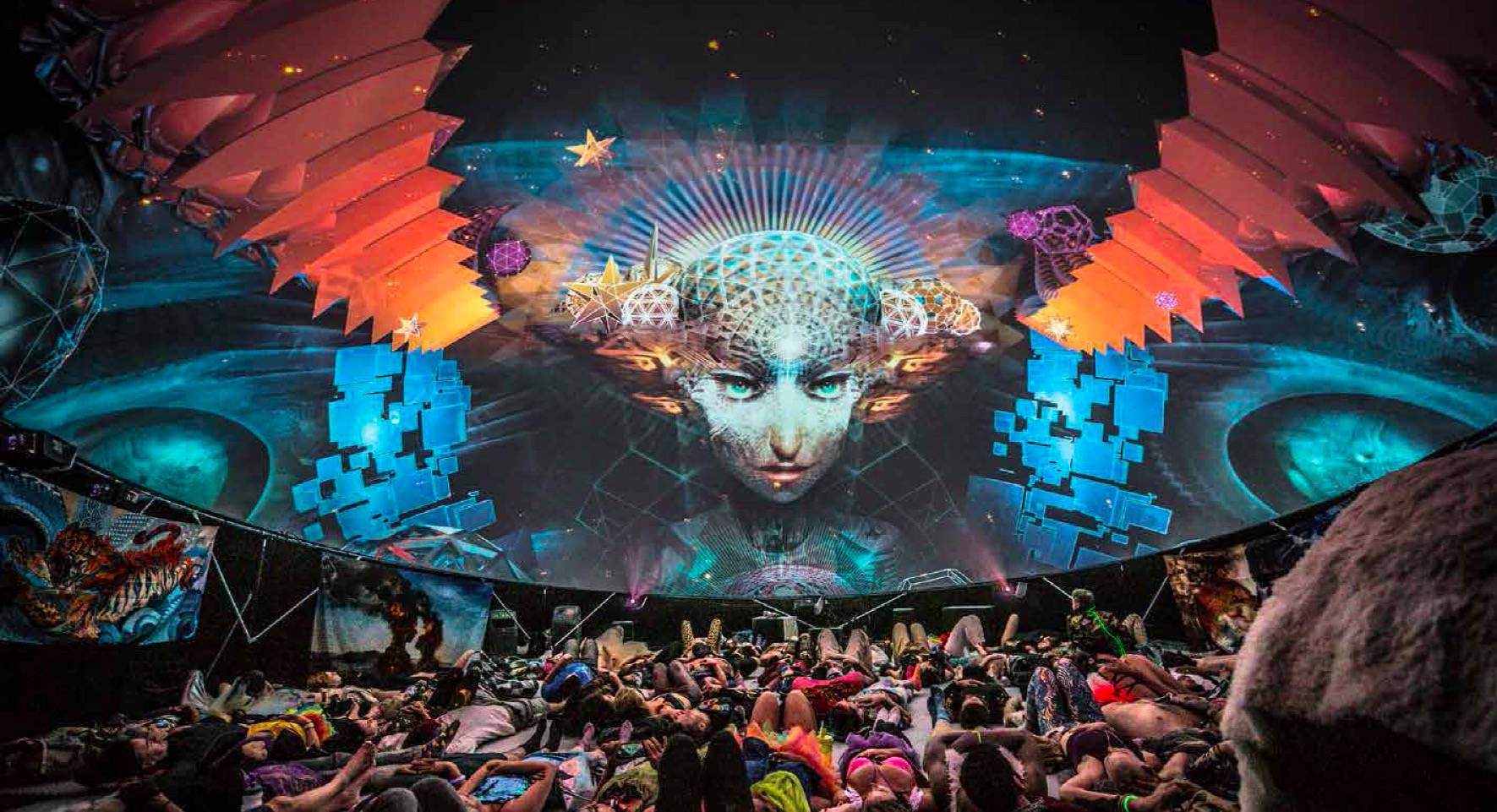 A visual feast-strolling in front of the masterpiece
Here, the picture on the huge projection is constantly changing, the long dragon is constantly swimming, and countless scales flash the colorful light. A tiger that jumps up, a bird that spreads its wings, a roaring dragon with its mouth open... As the light changes, the elements of the painting will change accordingly.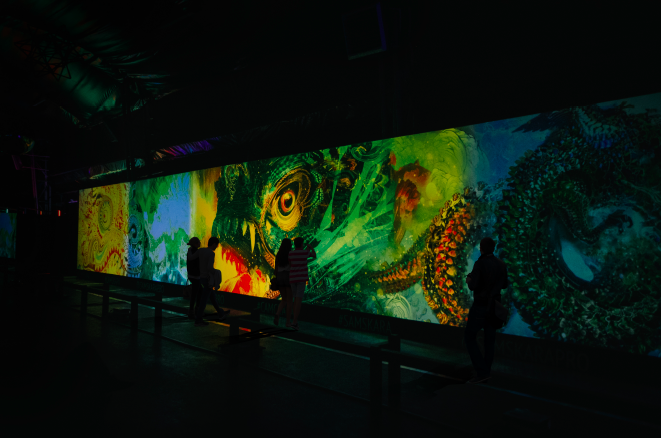 Art sculpture-unpredictable expression
On huge art sculptures, constantly changing appearances and expressions, and unpredictable face sculptures make the works more three-dimensional and artistic, bringing you a different visual feast.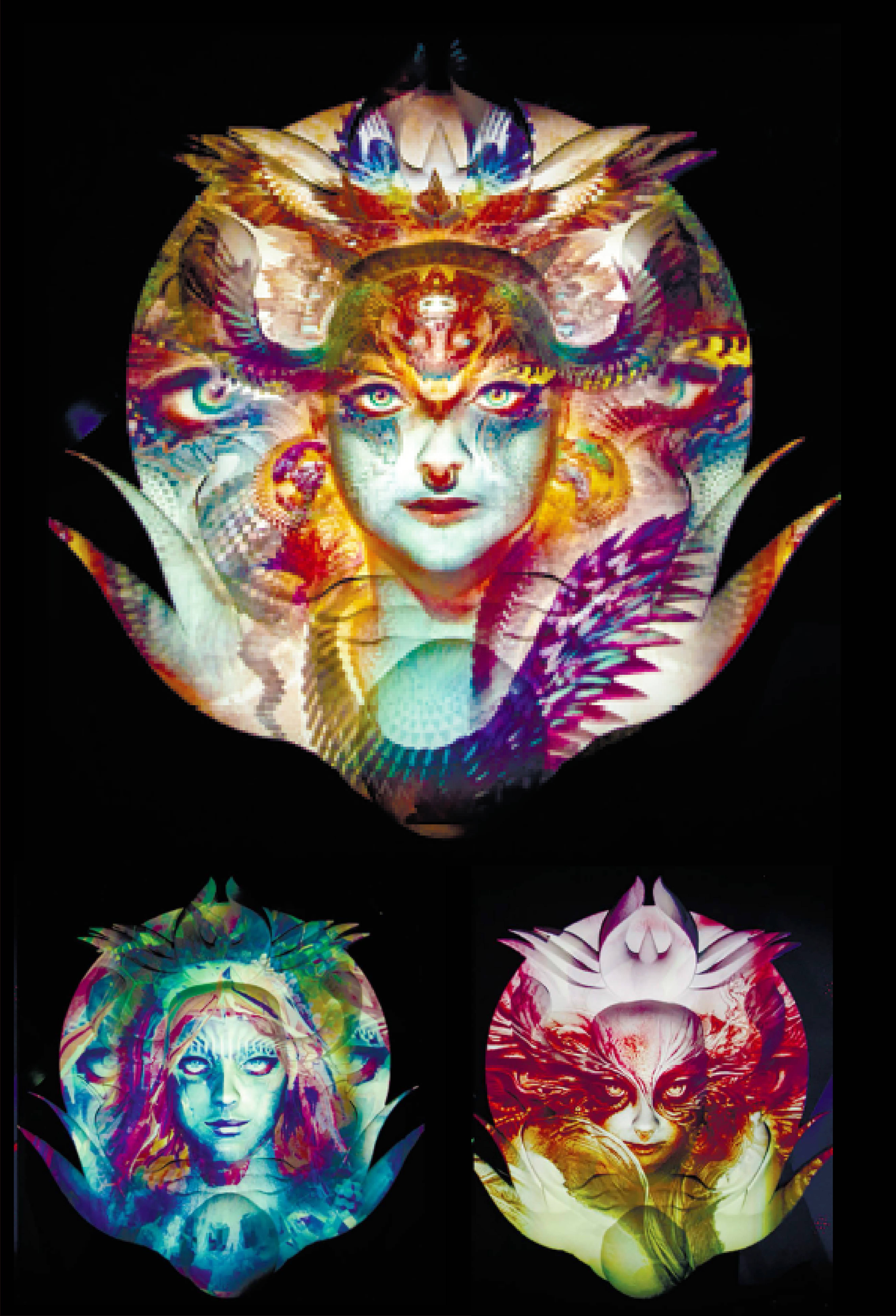 Special Exhibition Weekend——Dark Night SAMSKARA
On every Friday and Saturday, unlike the daytime exhibitions, SAMSKARA also joins hands with MASTER - the popular light and shadow art interactive space to create a different exhibition weekend special event, which will make your adrenaline soar. If you don't see enough during the day, welcome to SAMSKARA's special weekend show will show you the charm of the dark night.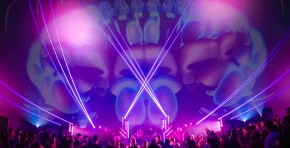 SAMSKARA AR-Super Realistic AR Experience
The exhibition also has a surreal AR experience. It is reminded that please download the SAMSKARA AR software from app store in advance to scan the paintings and experience AR in the exhibition.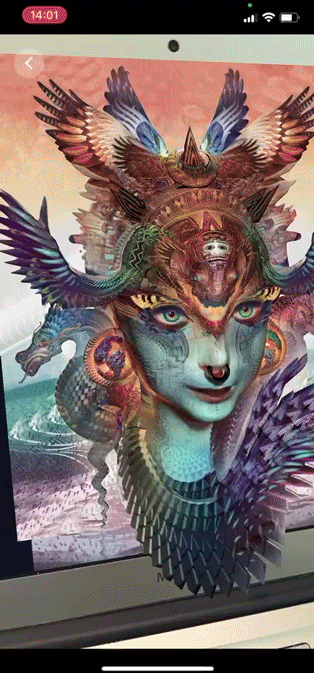 Between illusions-midnight 4.6 billion years ago
This time, SAMSKARA also joined hands with Lighthouse Light Tower Technology and Tifa Art to create a "mirage space", based on the concept of "Midnight 4.6 billion years ago", using multimedia art methods combined with natural material installations to create parallel time and space, through the magical time and space portal , Welcoming you into the brilliant galaxy to see the tides of the silver moon, through the illusion.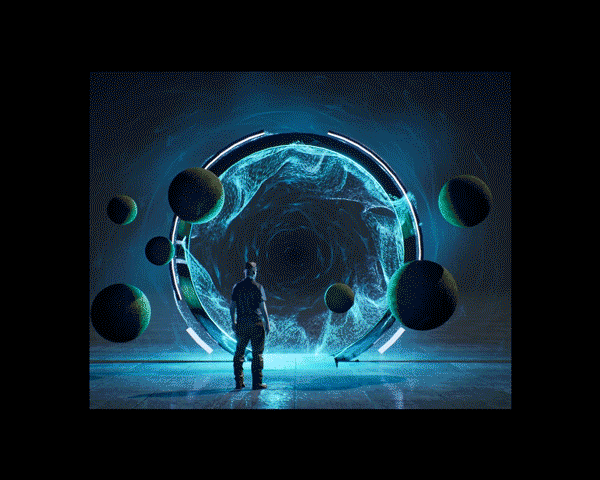 About Android Jones
This "digital alchemist" has become worldwide famous due to his impressive amplitudinous installations at Burning Man festival, interactive projections at Sydney opera and Empire State Building in New York City, as well as creating album covers for Papa Roach and Bluetech.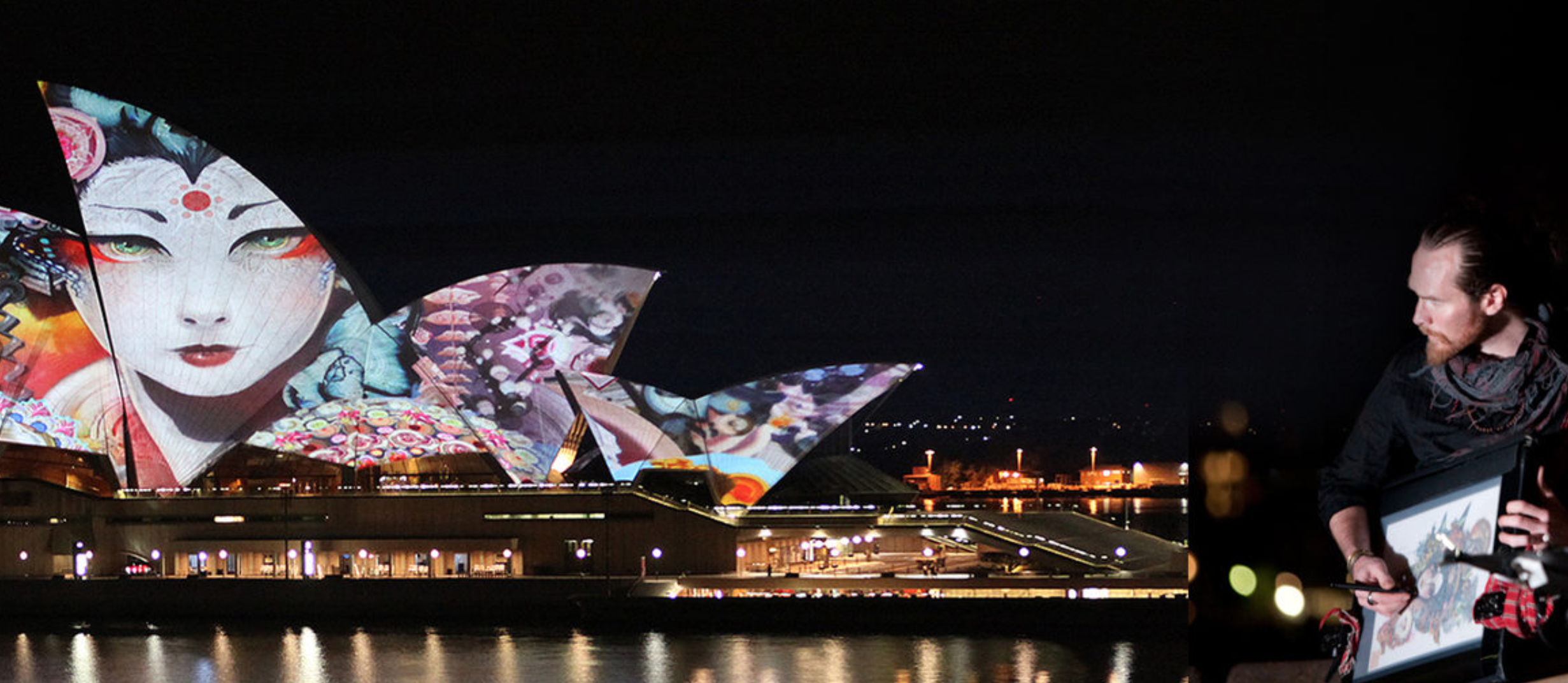 He has created large-scale projection art Live Painting Show at the Sydney Opera House and the Empire State Building.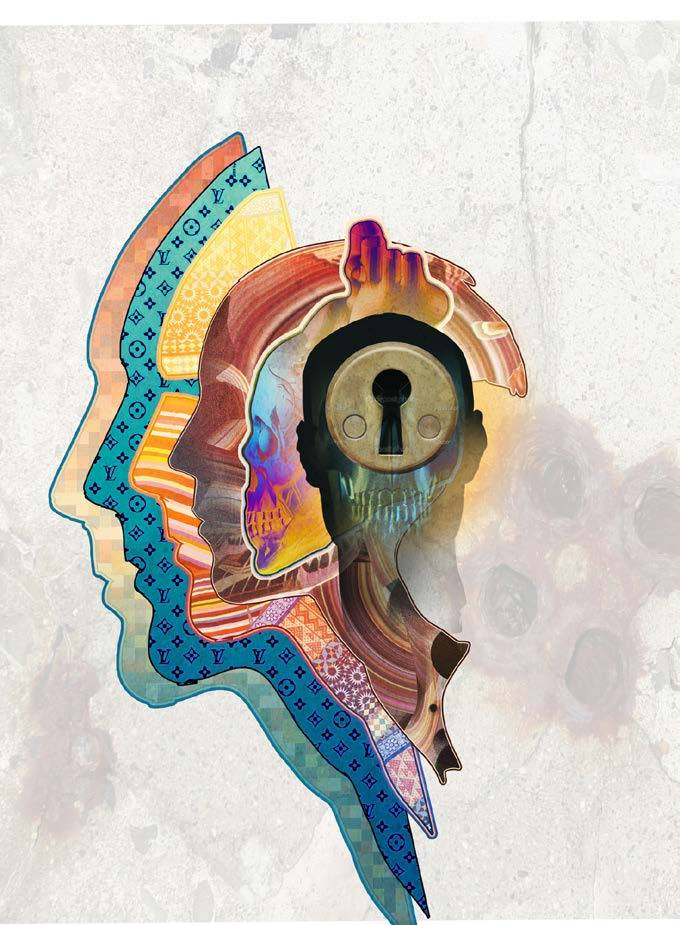 The picture below shows the artwork created by Android Jones for the LV brand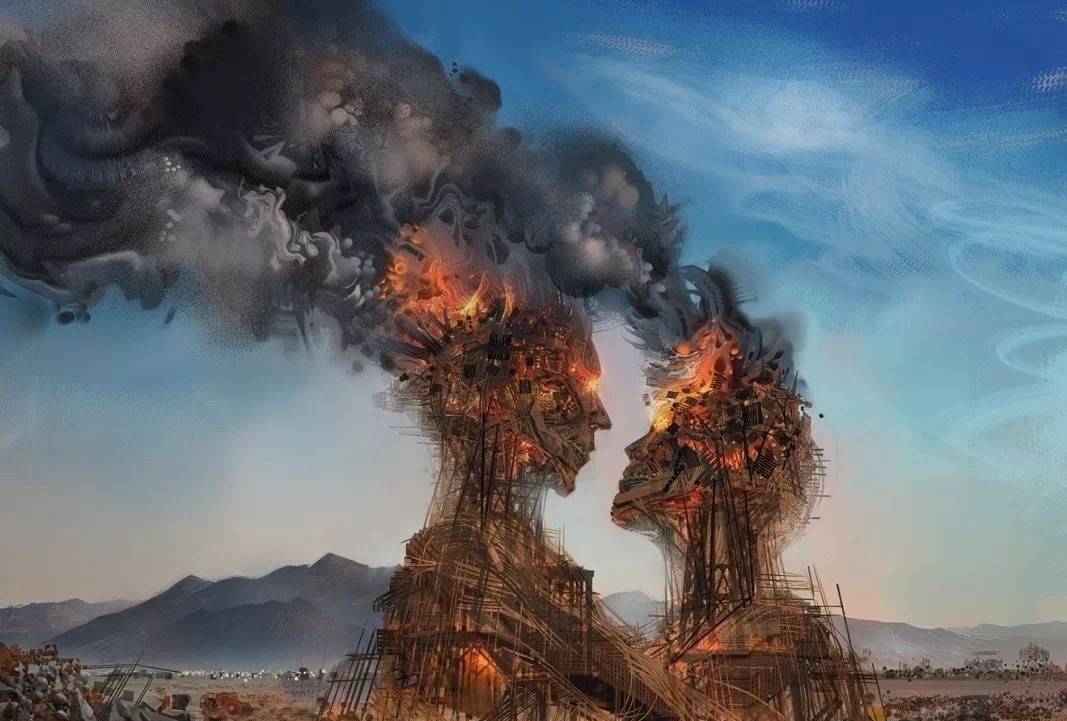 Every year Burning Man will have Android Jones art installations
About the Curator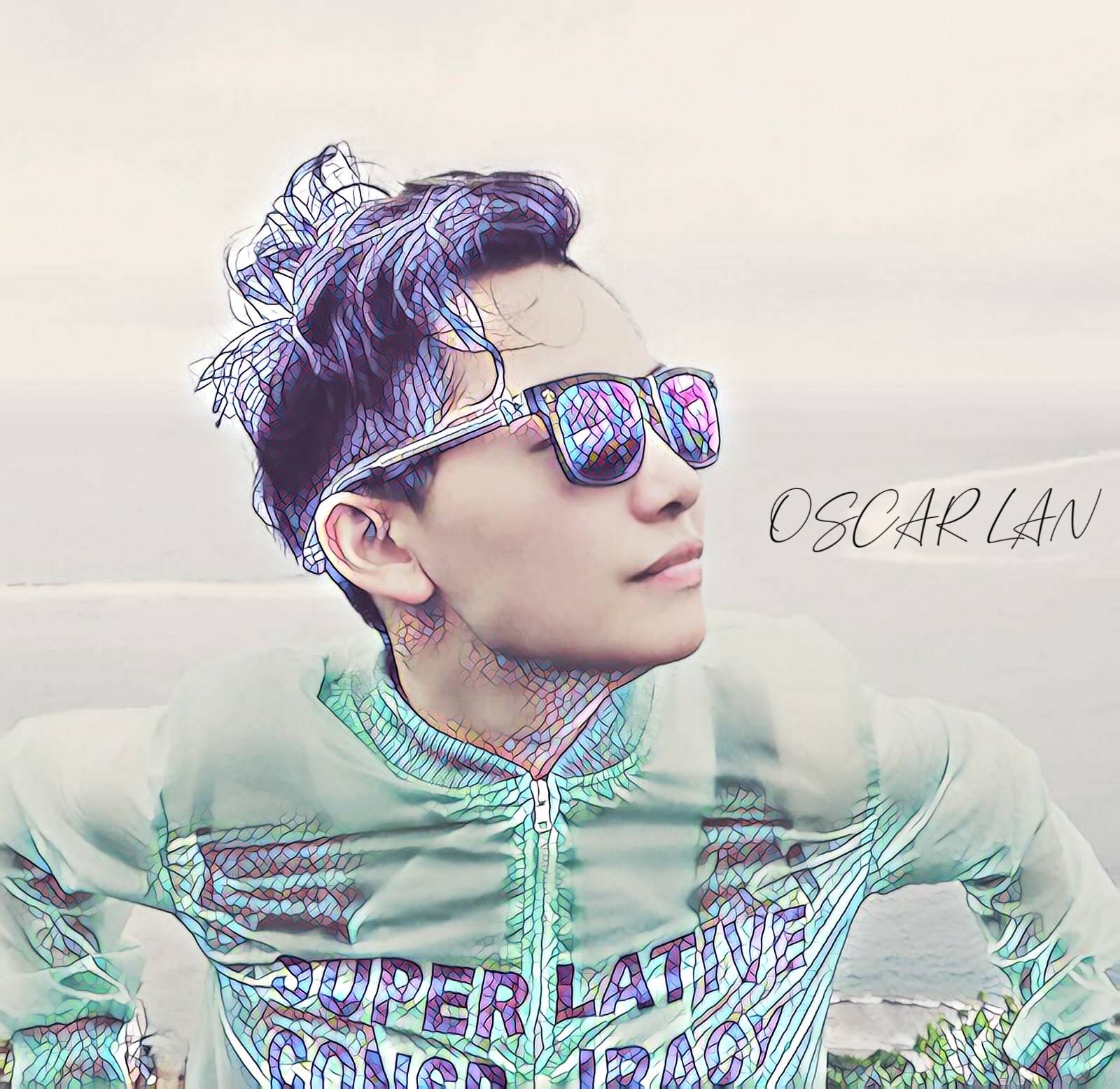 Senior advertiser
Curator of Parallel World Series
G20 Young Entrepreneurs Alliance Elite Talents
"When I first came into contact with SAMSKARA's paintings and naked-eye 3D dome films, I decided to bring it to China, so that more people could experience its unique charm. Fortunately, it also chose Shanghai as the first exhibition in Asia. . It is difficult for me to define SAMSKARA as an exhibition, because it has too many possibilities and multi-facetedness. It may be an exhibition, a drama or a party, and everyone who comes will have different feelings. No one can absolutely define it. But in any case, even if you don't understand art, the visual impact of SAMSKARA is enough for you to come here to experience it once!"