A NEW SHOW CONCEPT UNIQUE IN THE WORLD!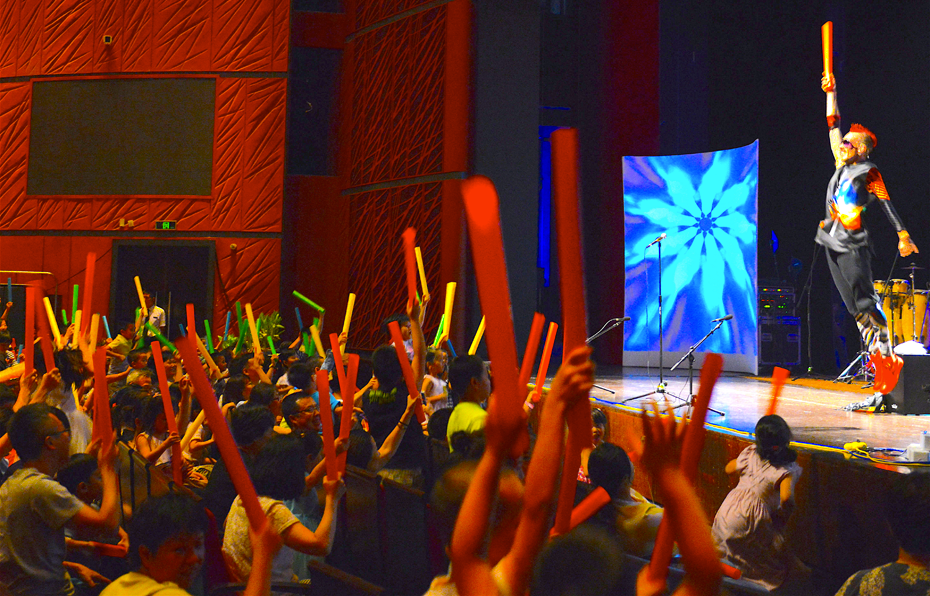 This is a 200% participatory musical show, in which ALL participants receive several musical instruments during the performance.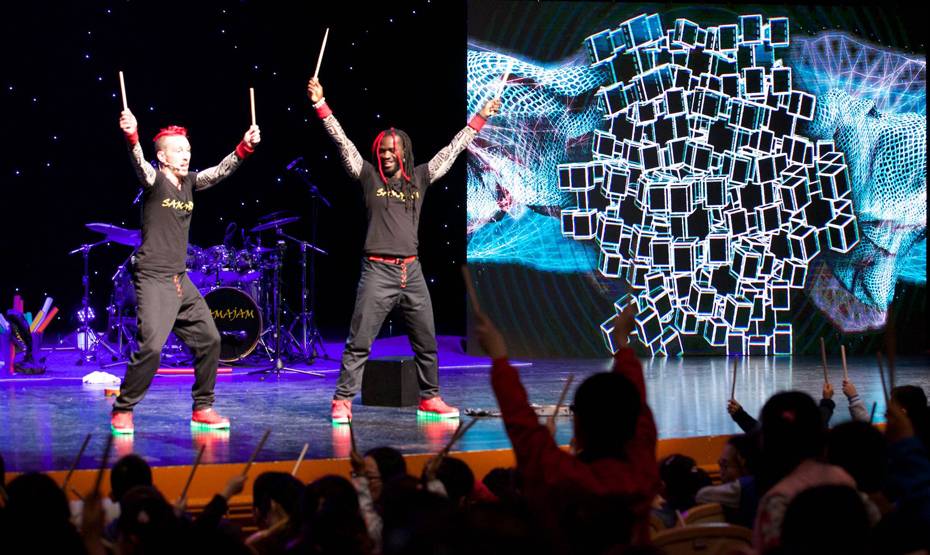 They become the performing musicians of the show….
Having fun while learning music!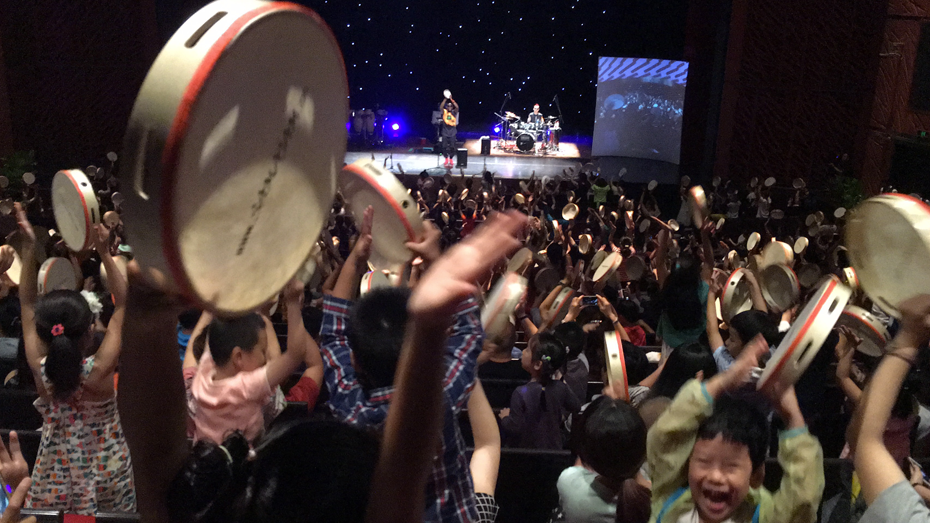 Musical Tubes for all

Drum Sticks for all

Tambourines for all

... and live interactive video games!