Please note: The screening shows available on our site are exactly what they say on the tin - screenings of an original play. No real actors, costumes or set.
"It's 'Carmen.' But Not Like You've Ever Seen It."
- The New York Times
Bizet's greatest opera tells the story of the enigmatic and seductive Carmen and the dangerous passion she arouses in Don José.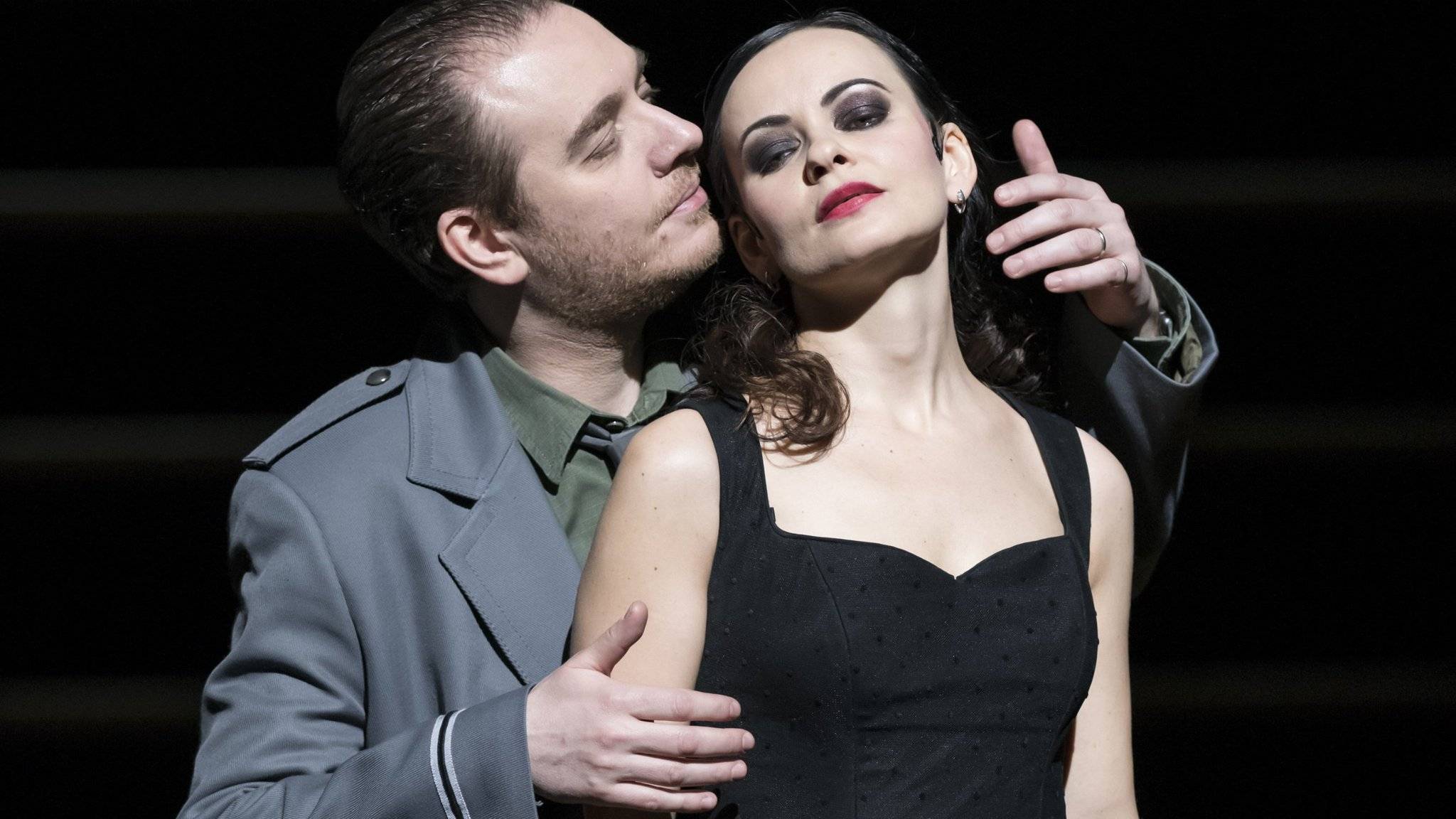 Carmen is the best-known work by French composer Georges Bizet, and one of the most famous operas in the entire art form – numbers such as the Habanera and the Toreador Song have permeated the popular consciousness as little else has. The opera's heady combination of passion, sensuality and violence initially proved too much for the stage, and it was a critical failure on its 1875 premiere.
Bizet died shortly after and never learned of the spectacular success his Carmen would achieve: the opera has been performed more than five hundred times at Covent Garden alone.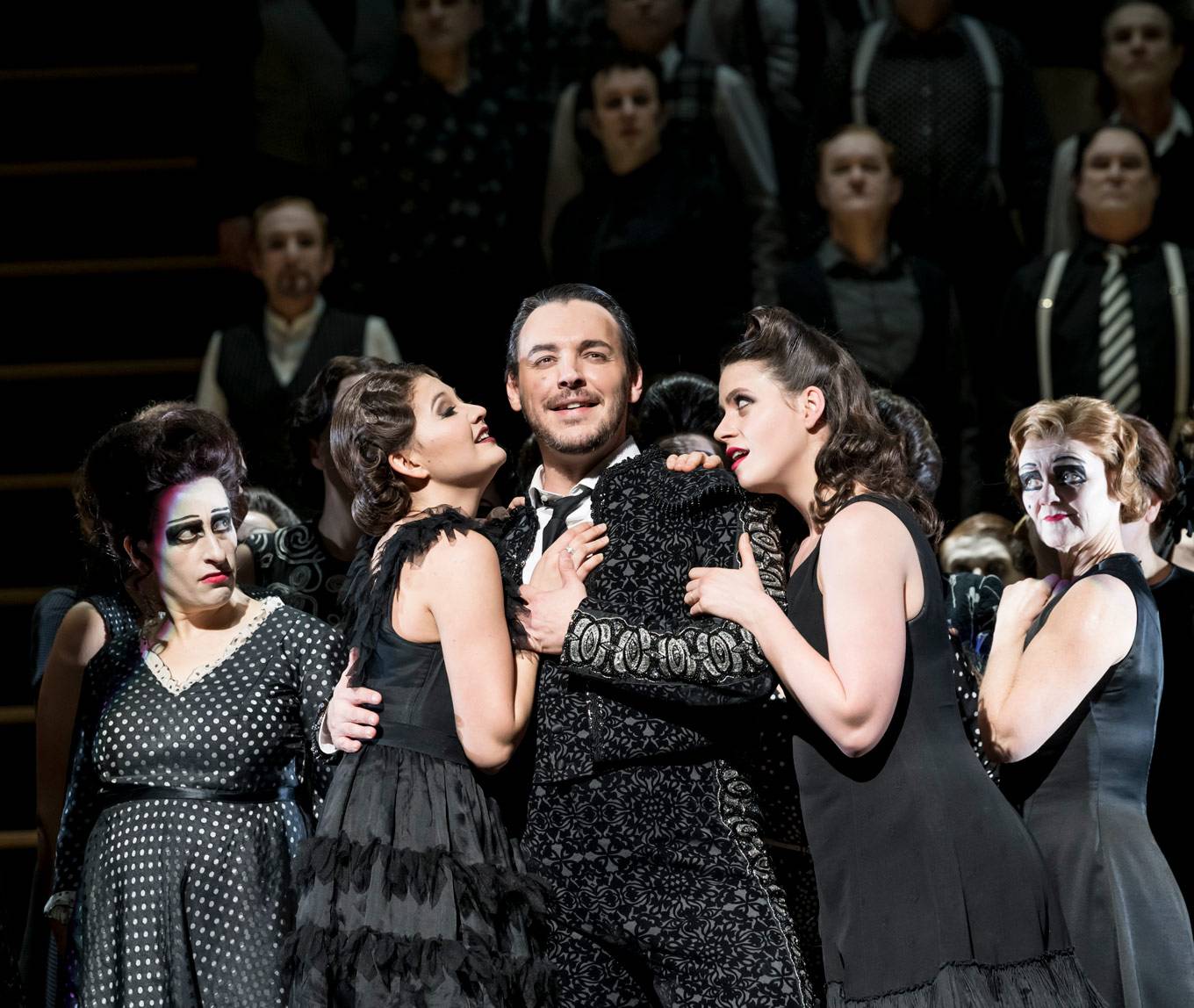 This ever-popular opera is given a fresh point of view in Barrie Kosky's highly physical production, originally created for Frankfurt Opera. The Australian director is one of the world's most sought-after opera directors, whose Royal Opera debut with Shostakovich's The Nose in 2016 was greeted with delight.
For Carmen he has devised a far-from-traditional version, incorporating music written by Bizet for the score but not usually heard, and giving a new voice to the opera's endlessly fascinating central character.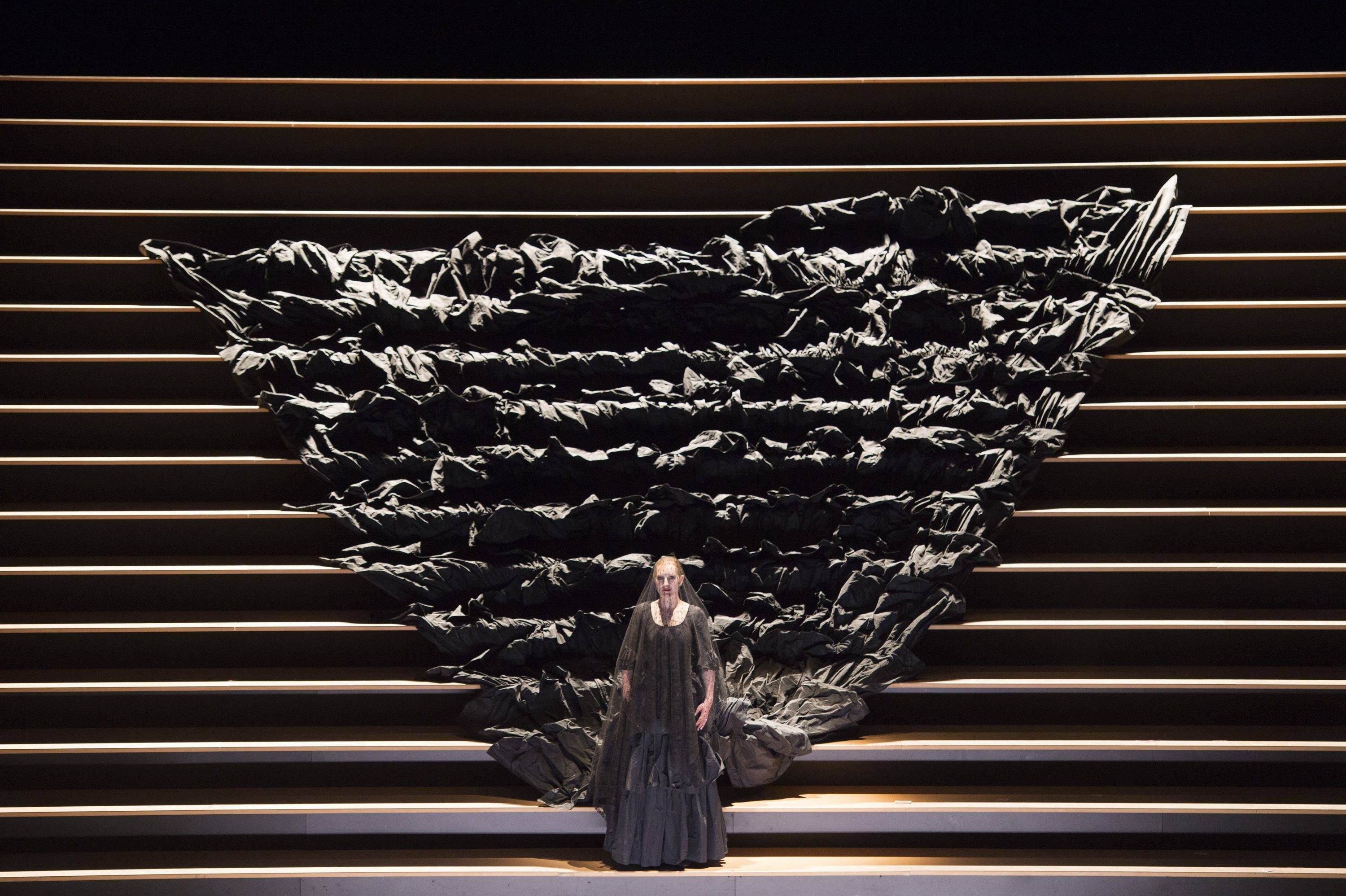 Kosky's gift to the opera world is his ability to create beautiful pictures on stage without lavish scenery or set dressing. A multitude of stories was told on a giant, sixteen-step staircase that filled the stage of the opera house.
The design of Katrin Lea Tag and lighting concept from Joachim Klein allowed for a malleability of the otherwise barren stage, as the chorus took on the role of commenting on the stage action, as well as stepping into characters of soldiers or gipsies.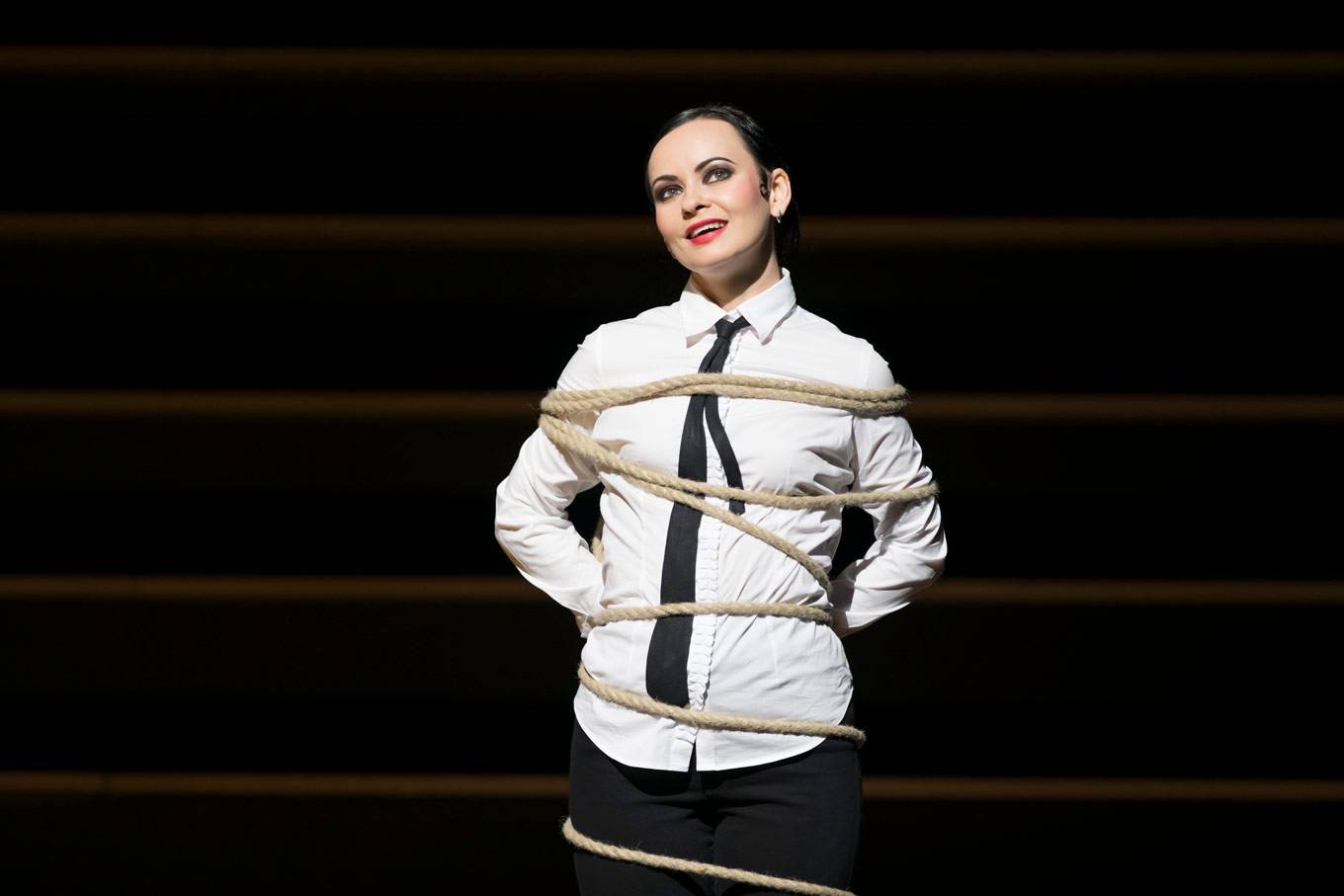 The Story
Don José falls in love with Carmen and sacrifices everything to be with her. When Carmen becomes infatuated with the toreador Escamillo, she loses interest in Don José, whose love quickly turns to violent jealousy.
Don José tracks Carmen down. He murders her.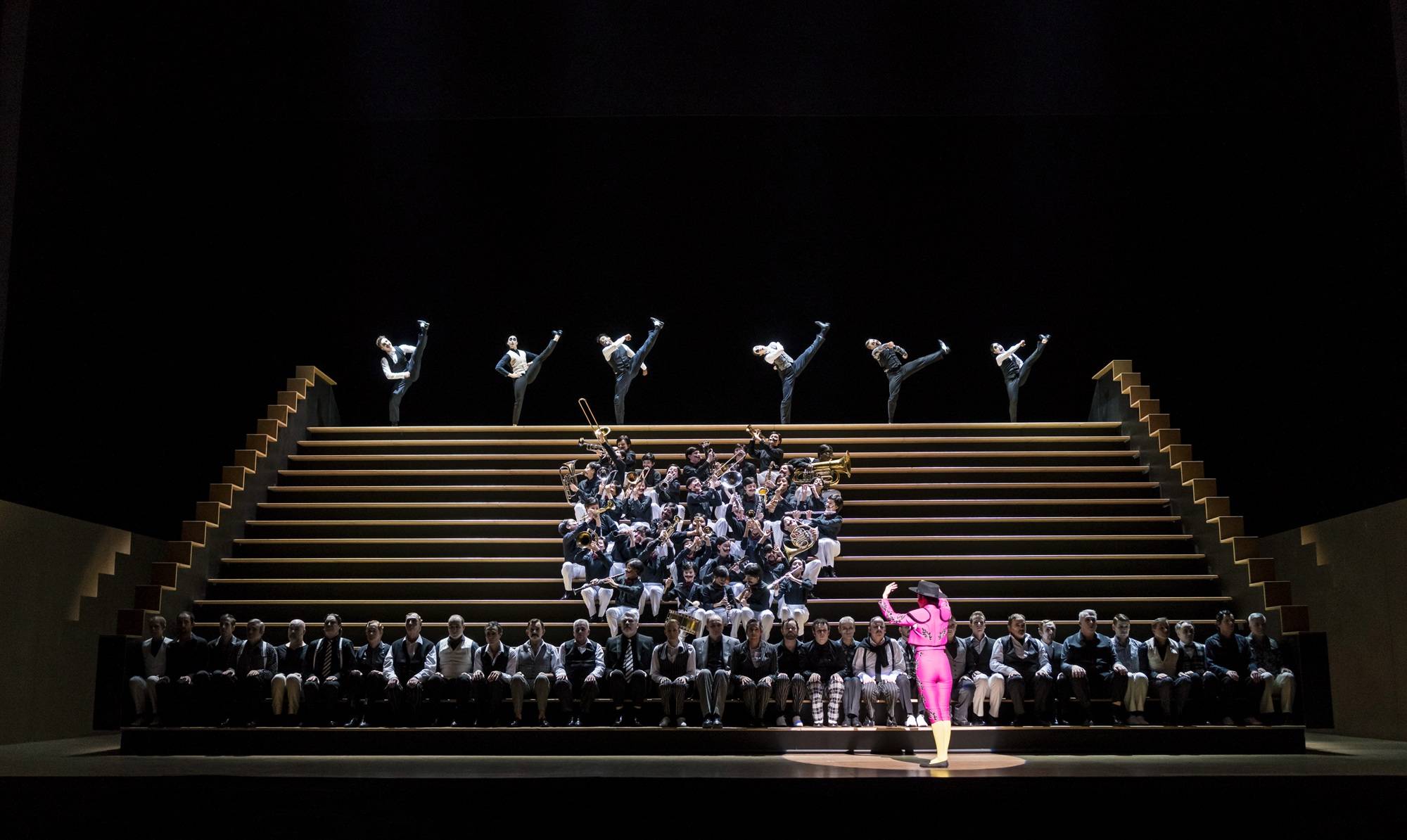 Background
Georges Bizet's Carmen is one of the most successful operas ever written.
Its gorgeous melodies have secured the opera's hold on the popular imagination – Escamillo's Toreador Song, Carmen's Habanera, Don José's Flower Song and many passages for orchestra and chorus are among the most widely known pieces of Western classical music.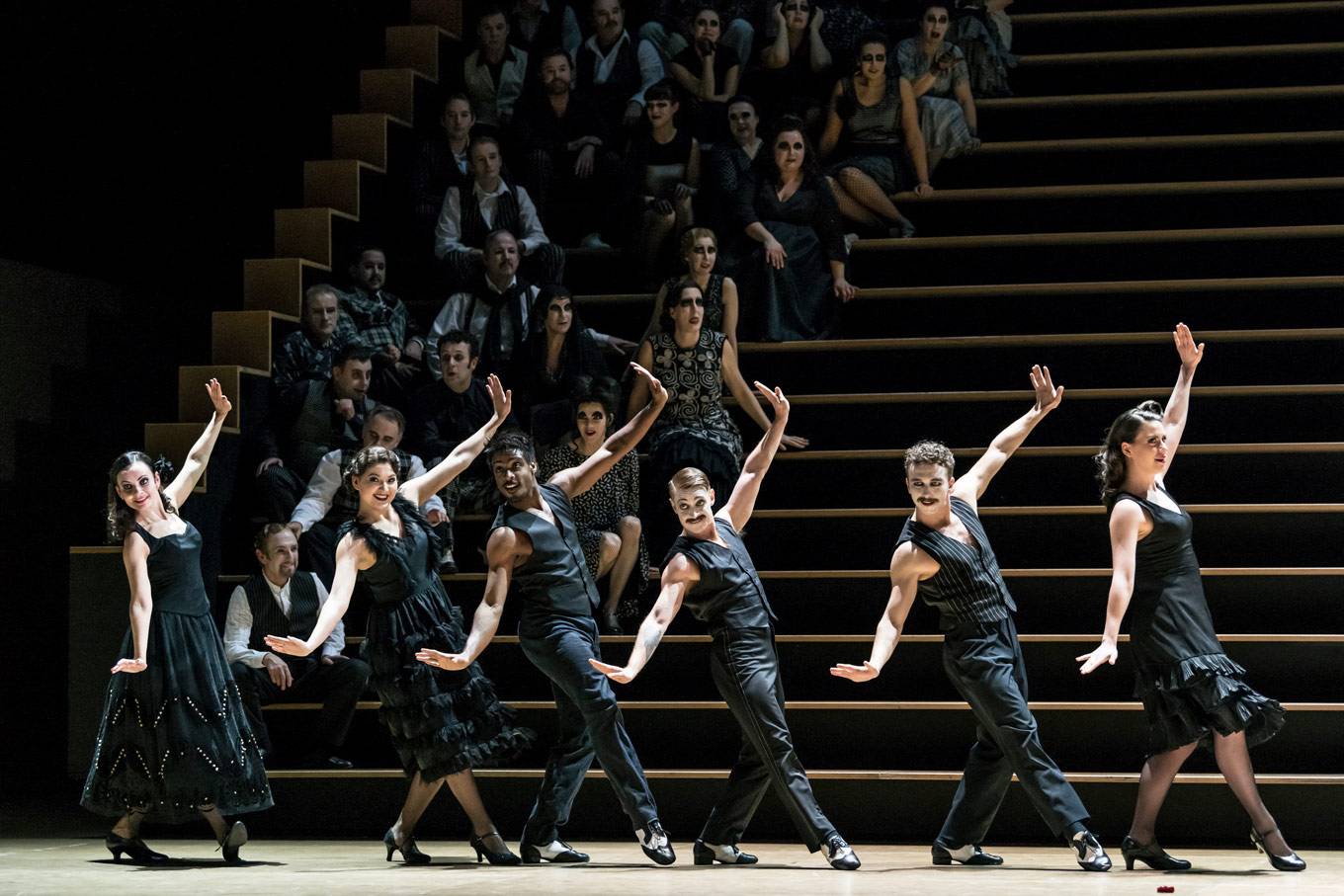 This melodic richness, combined with a searingly dramatic story adapted from a novella by Prosper Mérimée, has made Carmen attractive bait for choreographers: figures as diverse as Marius Petipa, Roland Petit, Alberto Alonso, Mats Ek and Richard Alston have all been drawn to this tale of jealousy and desire. Carlos Acosta, Principal Guest Artist of The Royal Ballet and one of the most famed dancers in the world, now presents his own adaptation of Bizet and Mérimée's story.
In his new version for The Royal Ballet, the story's universal and timeless themes are laid bare in a sparse and powerful setting. Martin Yates, the orchestrator for Don Quixote, provides an original adaptation of Bizet's score, including onstage roles for the Royal Opera Chorus and a flamenco musician.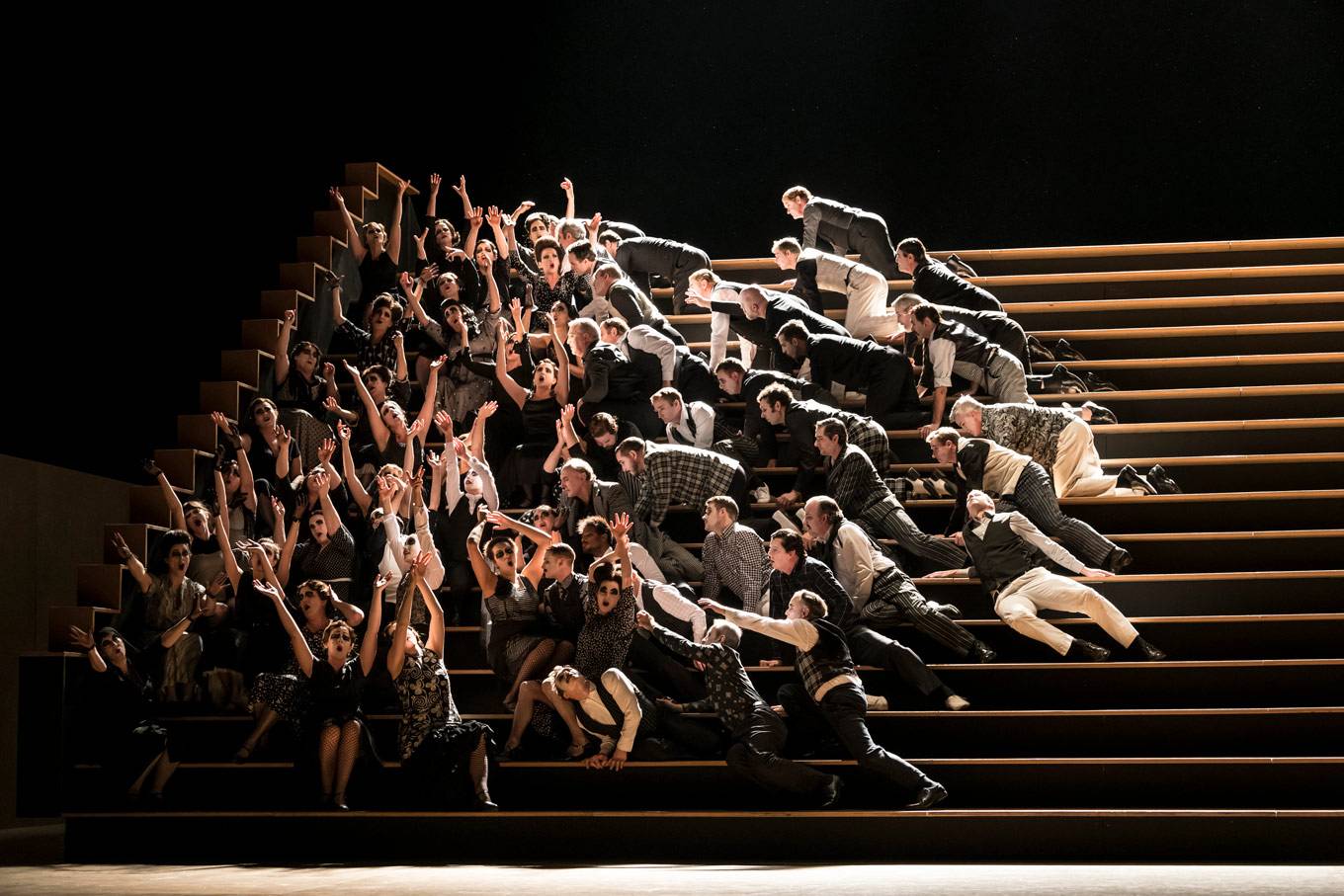 Credits
Director: Barrie Kosky
Conductor: Jakub Hr
Designer: Katrin Lea Tag
Lighting Designer: Joachim Klein
Choreographer: Otto Pichler
Dramaturg: Zsolt Horpácsy
Performance
Carmen: Anna Goryachova
Don José: Francesco Meli
Escamillo: Kostas Smoriginas
Micaëla: Kristina Mkhitaryan