- Receive Tickets via Express Delivery
- Show Lasts 70 mins (without intermission)
- English dialogue, French singing
- No Cancellation
---
Macbeth is breathtakingly beautiful -Barometern-OT, Kalmar Castle in Sweden
It was an evening which will remain in the Festival chronicle as one more inspiring encounter of The Romeo & Juliet Choir of The Royal Dramatic Theatre of Stockholm -Glas Slavonije, Dubrovnik Summer Festival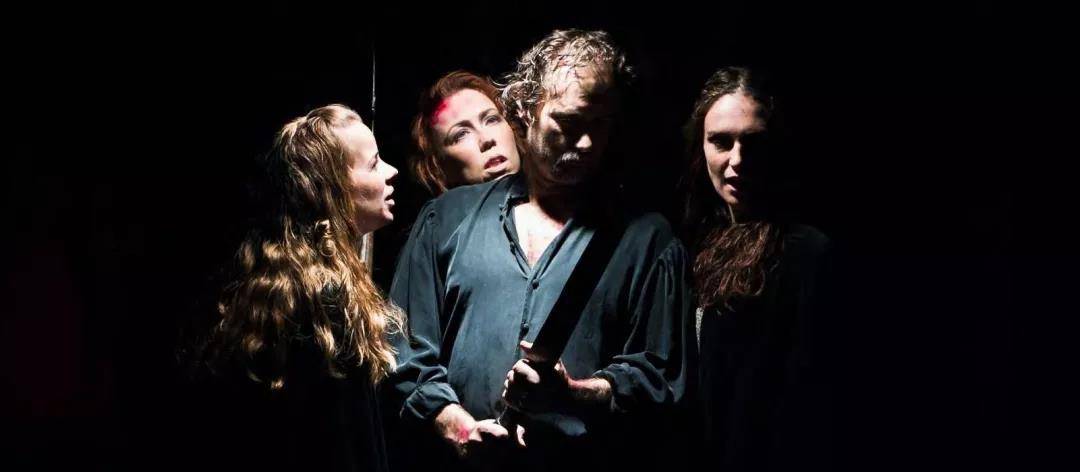 A selection of musical pieces by the Renaissance master composer Josquin des Prez constitute the foundation of Romeo & Julia Kören's adaptation of Macbeth.
The renaissance period music creates a framework for Shakespeare's writings and highlights the selected scenes. This mix of fragmented dialogue and suggestive soundscape consolidates the murky character of the play.
Romeo & Julia Kören's 70 minute performance captures the essence of this well known play about human vanity and megalomania and portrays a Macbeth who moves through time and space, and in between senses and insanities.
The play's final battle – the conquest of the castle and the death of the titular hero – is staged as a stylized battle performed to the grandiose choral composition "La Guerre" by Clément Janequin.
Romeo & Julia Kören's Macbeth premiered in 1997 and has since then been performed at Shakespeare festivals in Germany, Poland, Lithuania and Denmark.
In Sweden it has been performed at the Royal Dramatic Theatre in Stockholm, Gothenburg City Theatre, Helsingborg Theatre and Kalmar Castle. In June 2019 Romeo & Julia Kören will tour in China with this production.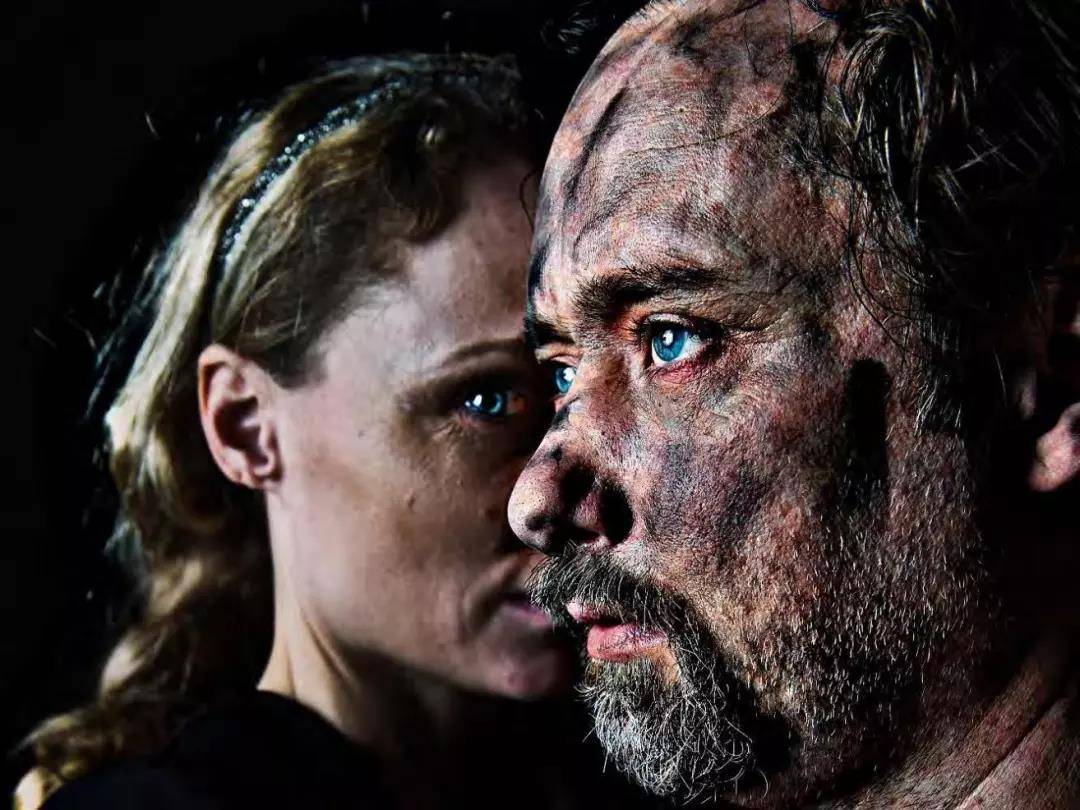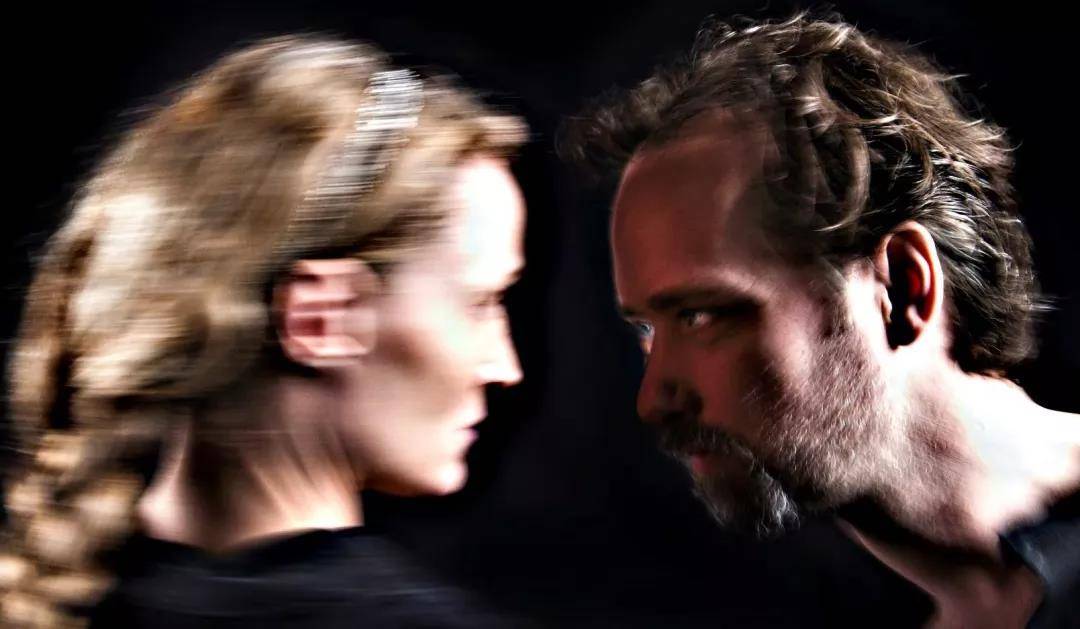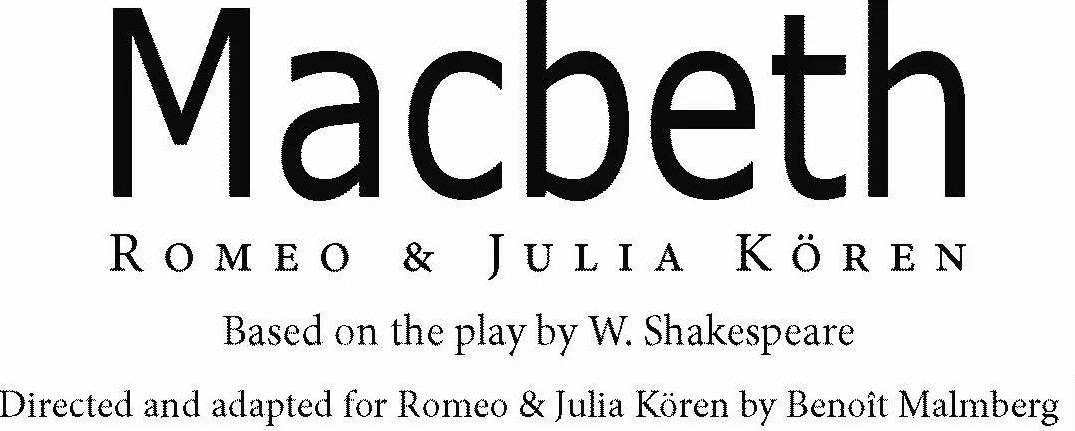 Romeo & Julia Kören
Since their start in 1991, Romeo & Julia Kören has toured more then 30 countries including China ( 2017), USA, Chile, Russia, Croatia, Italy, Greece, Japan, France, Iceland, Tibet, Mexico, Kurdistan and Kosovo. Romeo & JuliaKören has also performed at the Nobel Prize banquet on five separate occasions and at the wedding of Crown Princess Viktoria and Prince Daniel in 2010.

The ensemble sings and emotes, making each performance a visual as well as a musical experience. The result is a unique form of vocal drama. Their eclectic repertoire spans from Italian Renaissance and French Baroque to Slavic songs and fiery folk tunes. Romeo & Julia Kören takes the audienceon a magic carpet ride that features tender tales of love as well as burlesque comedy.