👉 Paper tickets delivery
👉 No cancellation
👉 Wearing mask is required during the performance
---
Conductor Zhang Guoyong
A famous conductor and music educator in China. He is currently Vice Chairman of the China Musicians Association, Vice Chairman of the Shanghai Musicians Association, Professor of the Conducting Department of the Shanghai Conservatory of Music, Music Director of the Guiyang Symphony Orchestra and Music Director of the Qingdao Symphony Orchestra.
He graduated from the Conducting Department of the Shanghai Conservatory of Music in 1983 and was awarded the degree of Doctor of Music by the Moscow State Tchaikovsky Conservatory in 1997. He studied with the famous Chinese conductor and music educator Professor Huang Xiaotong and the world-renowned conductor Rozhdestvensky. In his many years of artistic career, he has conducted a series of operas, ballets and symphonic choral works with famous opera houses and symphony orchestras at home and abroad, and is particularly good at conducting Russian works, and is currently recognised as the best interpreter of Shostakovich's symphonies in China.
His mentor Rozhdestvensky once said, "I gave Zhang Guoyong the highest score ever awarded by the Moscow Conservatory of Music's conducting department, and he could have found his place in any orchestra in the world."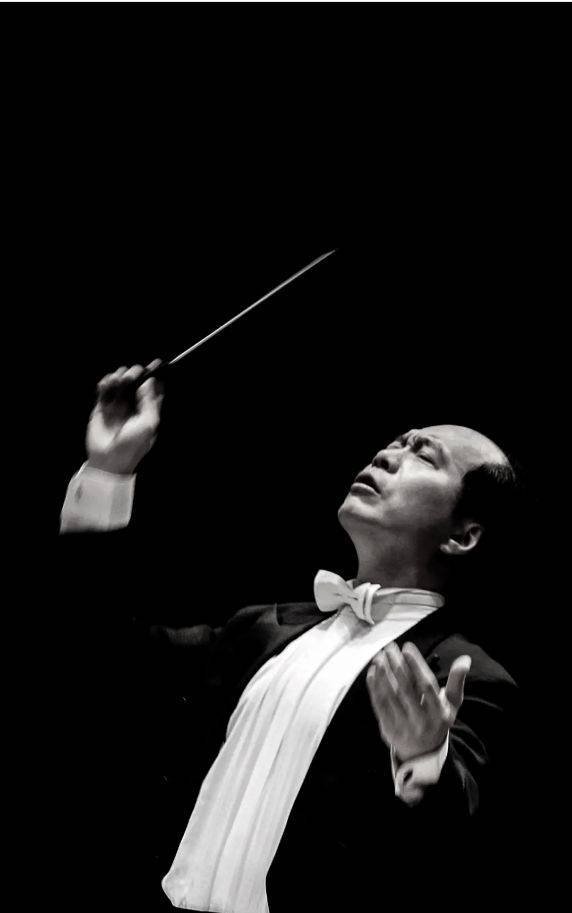 Gu Cong, Round Horn
He is currently an associate professor and postgraduate supervisor of the horn in the orchestra department of the Shanghai Conservatory of Music, a Shanghai Young Talent and a Young Oriental Scholar. He studied at the Shanghai Conservatory of Music, the Saarbrücken Conservatory of Music and the Karlsruhe Conservatory of Music in Germany. He studied with Han Mouguang, Han Xiaoming, Eric Panzel, Ludwig Rast, Will Sanders and other horn masters. He is the only Chinese principal wind player in Germany to have been invited to a tenured position in a top orchestra without examination. He has won several international competitions and prizes. Since returning to China, he has been invited as a soloist to work with the Shanghai Symphony Orchestra, Shanghai Philharmonic Orchestra, Qingdao Symphony Orchestra, Sichuan Symphony Orchestra, China National Symphony Orchestra, Sichuan Symphony Orchestra, Shenyang Symphony Orchestra and Hebei Symphony Orchestra. He is the first horn player in China to record a full set of exercises, which has had a profound impact on horn teaching.
Repertoire list
Glinka: Overture to Ruslan and Ludmila
Greuel: Horn Concerto in B flat major
Rachmaninov: Symphony No.3 in A minor