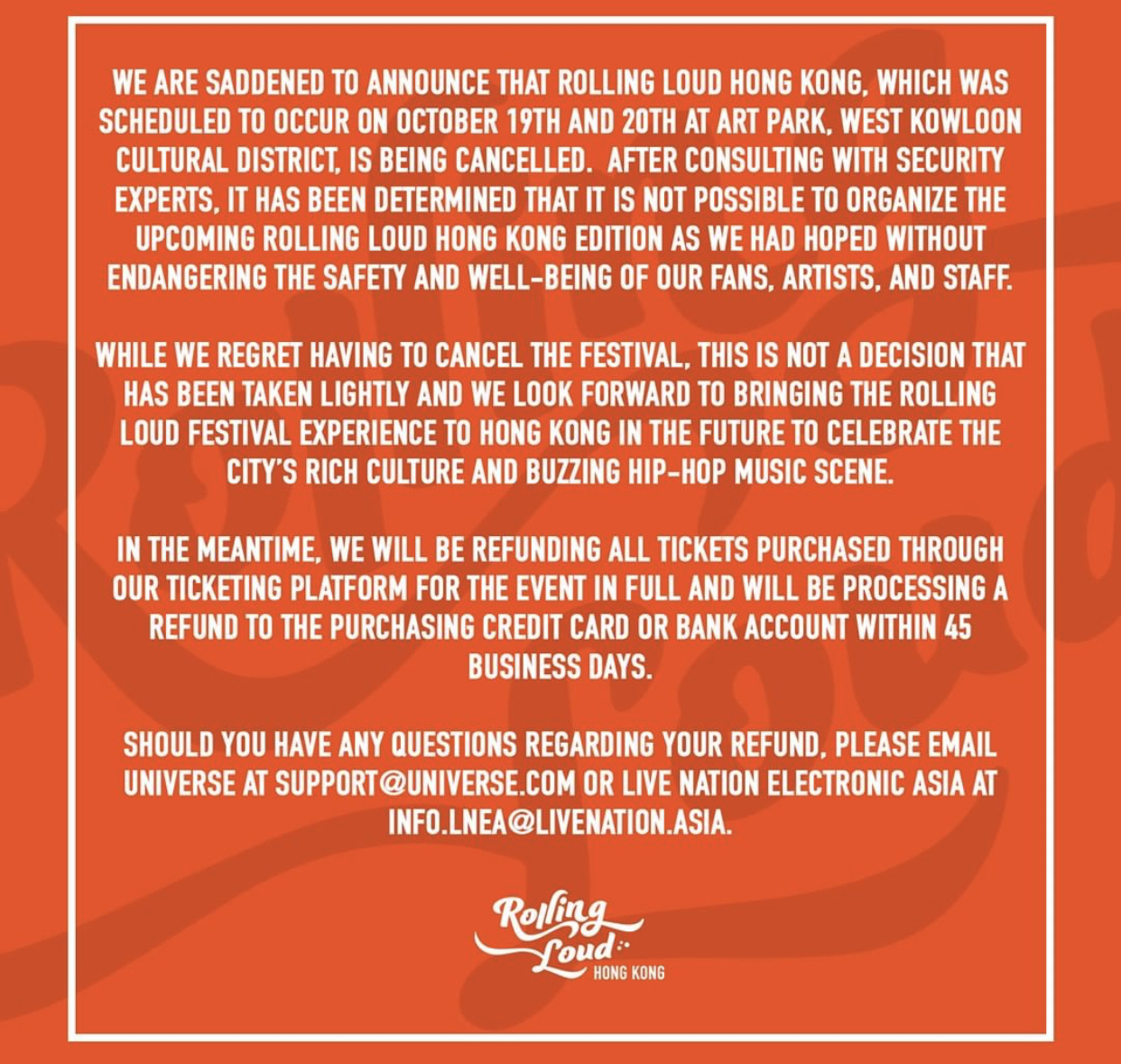 The waiting is over! Rolling Loud sets to debut in Hong Kong this October! Get ready for the first-ever 2-day outdoor hip-hop festival in town!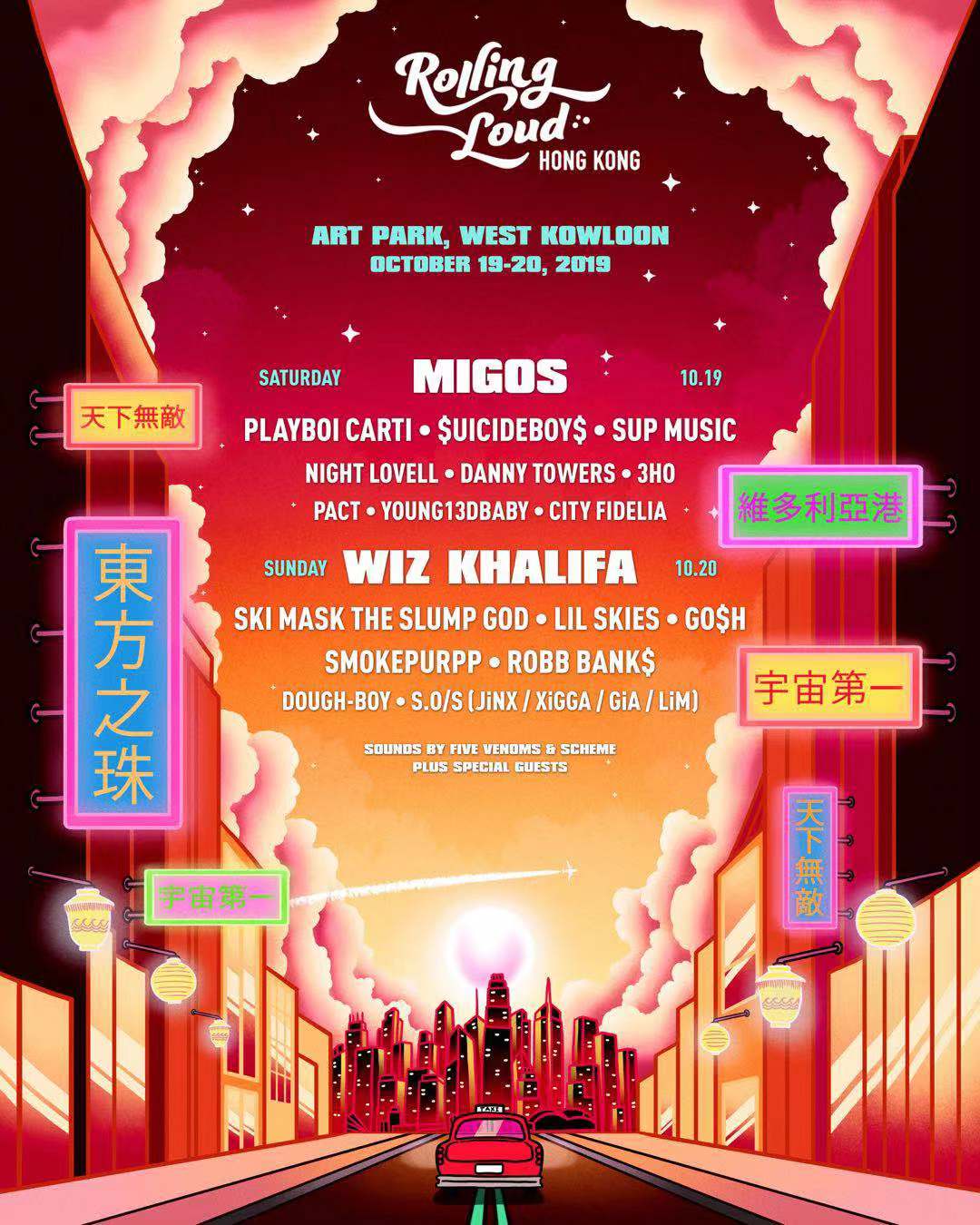 Rolling Loud is the largest hip hop festival in the world. Co-founded by Tariq Cherif and Matt Zingler who were named Billboard Hip Hop Players two years in a row, the two had been producing rap shows in South Florida for five years before launching Rolling Loud in 2015 as a one-day festival for 6,000 attendees. In 2017, the Miami-based festival grew into a three-day event that drew 60,000 attendees from all over the world and expanded to the Bay Area and Los Angeles.
In January 2019, Rolling Loud launched a sold-out Sydney, Australia festival, which sold 20,000 tickets in 38 minutes. Playing host to the genre's biggest artists including Cardi B, Travis Scott, Post Malone, Gucci Mane, Lil Wayne, Migos, and many more, Rolling Loud is proud to be the biggest live brand in hip hop.
In October, Rolling Loud will debut in Asia. It will be held a two-day outdoor hip-hop music festival at the Hong Kong West Kowloon Art Park on October 19-20, 2019.
19th Oct
Migos, Playboi Carti, $uicideboy$, Sup Music,Night Lovell, Danny Towers, 3Ho (王以太), Pact (派克特), Young13dBaby, City Fidelia
20th Oct
Wiz Khalifa,Ski Mask the Slump God, Lil Skies, Go$h, Smokepurpp, Robb Bank$, Dough-Boy, S.O/S (Jinx周君怡/Xigga万文妍/Gia金英子/Lim杨鲤蔓)
Sounds By FIVE VENOMS & SCHEME
+ Special Guest