- Book in Advance
- Receive E-ticket via Email
- Gain Admission with E-ticket
- Show Your Passport on Arrival
---
Shanghai had the fame of "Paris of the East", but now it is known as "A City of Contrast". Metmarine private yacht allows you to taste its magic!

First we cruise by the most prestigious landmark and best-preserved demonstration to the glamour of old Shanghai, it is an walkthrough of the "Bund International Architecture Exhibition", including Peace Hotel, Shanghai Customs House, Shanghai Pudong Development Bank (formerly known as the HSBC Building), and many other historical buildings along the west side of the Huangpu River.

On the east side (Pudong), there lies the financial district "Lujiazui", which reflects the strongest modern economic engine of China. You can see many stunning skyscrapers, such as the Oriental Pearl Tower, Shanghai Tower, Shanghai World Financial Center and Jinmao Tower in the area. It demonstrates the best of the legacy of China's Open Door Policy under chairman Deng Xiaoping, and it surely helps you to understand the huge economic impact to the people, the city and the country.

Our private yachts are perfect for Boutique Sightseeing, Weddings, Birthdays, Bachelor & Bachelorette Parties, Anniversaries that marks your special Shanghai memory.
Our Yachts
1. DaDuHuiYiHao (Metmarines No.1)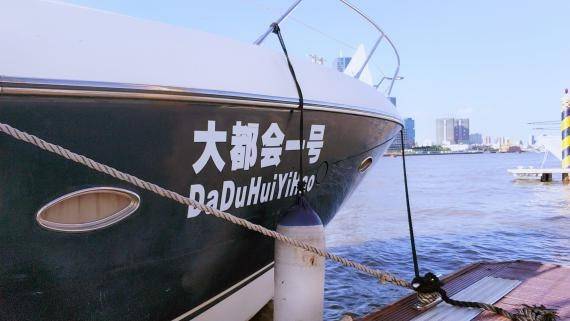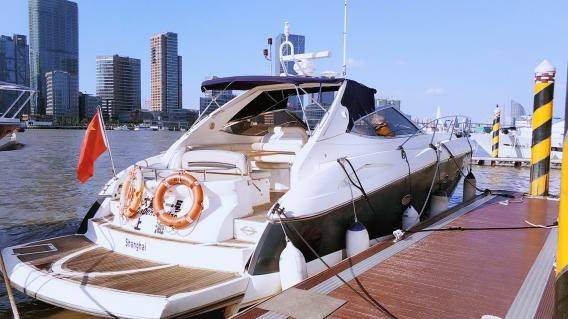 Yacht Facts: 46 feet, length 14.18 meters, capacity 8 persons
2. ZhongBang 82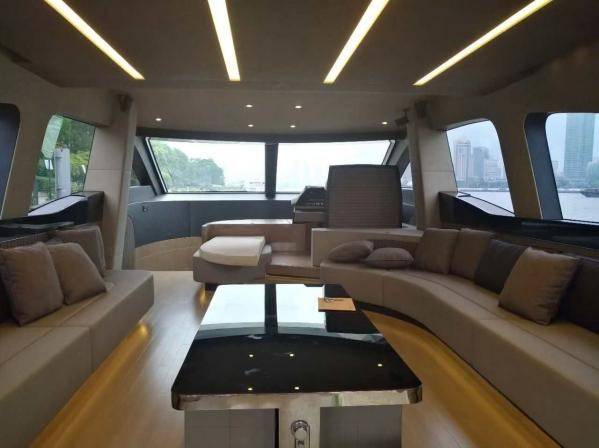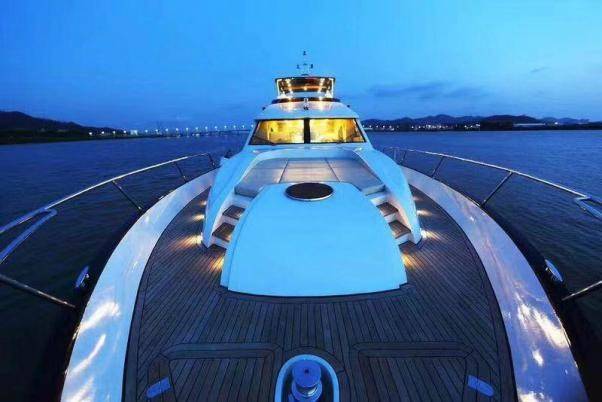 Yacht Facts: 82 feet, length 25.28 meters, capacity 10 persons
3. QingXiZhiXing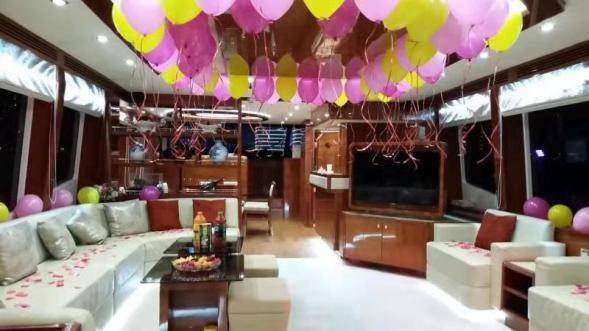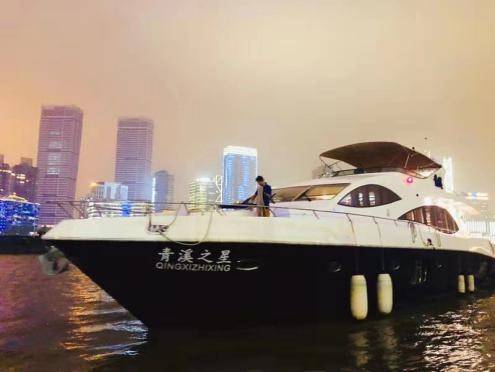 Yacht Facts: 88 feet, length 27.13 meters, capacity 10
4. Jingteng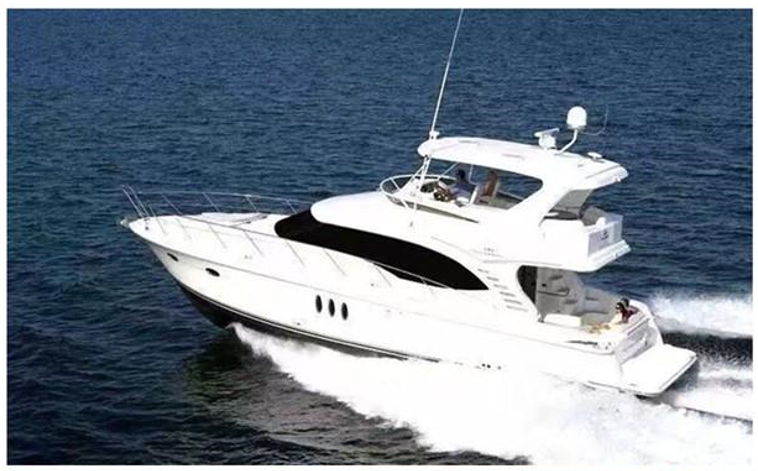 Yacht Facts: 52 feet, capacity 10
Yacht Facilities
Free WIFI, LCD TV, high-level KTV entertainment room, living room, dining room, kitchen, bedroom, double bathroom, shower room, automatic mahjong table and other facilities are ideal places for business activities, commercial advertising shooting, VIP reception, fashion reception, themed party, special marriage proposal, wedding dress photo shooting, family activities.
Travel Details
Yacht Cruising – Best View of the Bund
Starting from the Metropolitan Yacht Marina, cruise with family or friends to enjoy the different scenery on both sides of the Huangpu River. It has both modern architecture and historical precipitation. To feel the unique cultural charm of Shanghai, far away from the crowd and noise, experience the serendipity, magic and uniqueness.
Boutique River Tour:
Metmarines - Wai Bai Du Bridge - The Bund – Pier Sixteen - Nanpu Bridge - Binjiang Avenue - Shanghai Center - Oriental Pearl Tower - Metmarines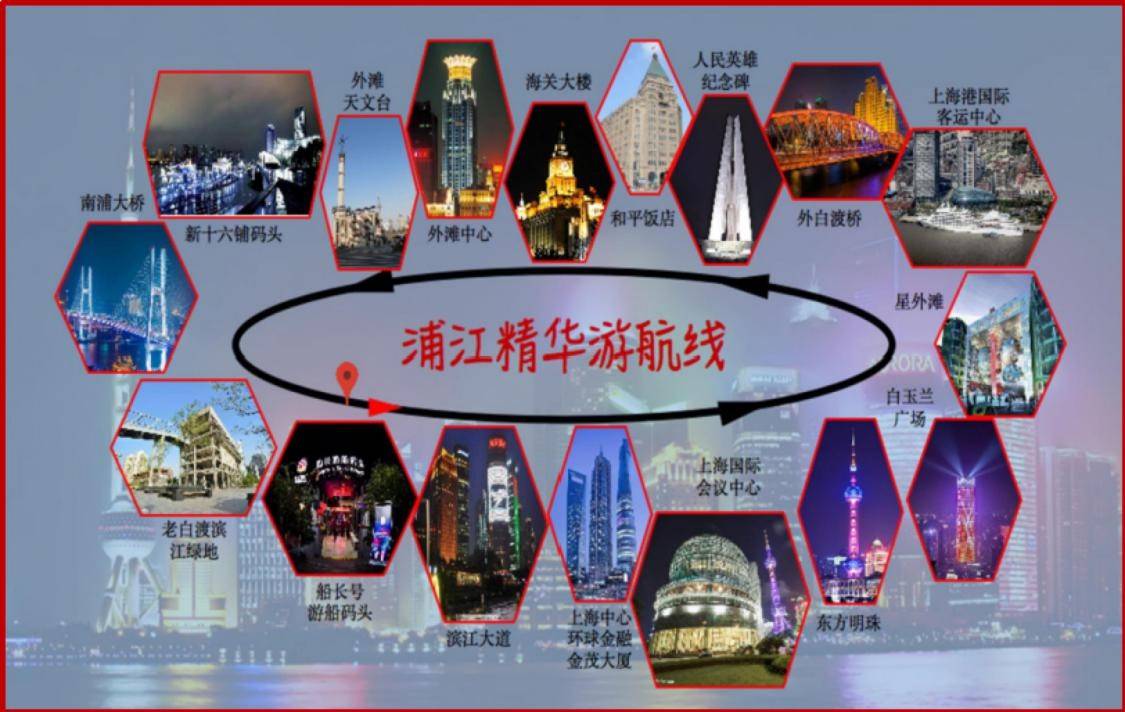 Services
1. Butlers
Professional Butler Service,English Translations and Guide,provides intimate and comfortable high-end service
2. Beverage and Drinks + Fruit Platters
The Club offers champagne, drinks, fruits and nuts platters that will absolutely delight you
3. Deluxe Maritime Standard Safety
You will be safely escorted by professional captains and sailors with good care
4. Top Private Space
No visitors other than the club staff to secure your privacy
5. Safety Insurance
Safety Insurance is purchased and provided