A new creation of the "Poetic Tang and Song Dynasty" series by ZHAO Xiaogang
Stage art with the aesthetics of classical dance
Write a concerto of love with The Butterfly Lovers and Yellow River
The Butterfly Lovers - incarnation of love and beauty
Going through another year of the pandemic, how is life turning out for everyone?
Yellow River - admiration to the mother river
In our cradle and haven, we are enlightened with epiphany on life.
It is a harmony of tenderness and strength and a new approach to the Chinese classics
About Love Moment
A concerto of The Butterfly Lovers and Yellow River, breathtakingly artistic Chinese classical dance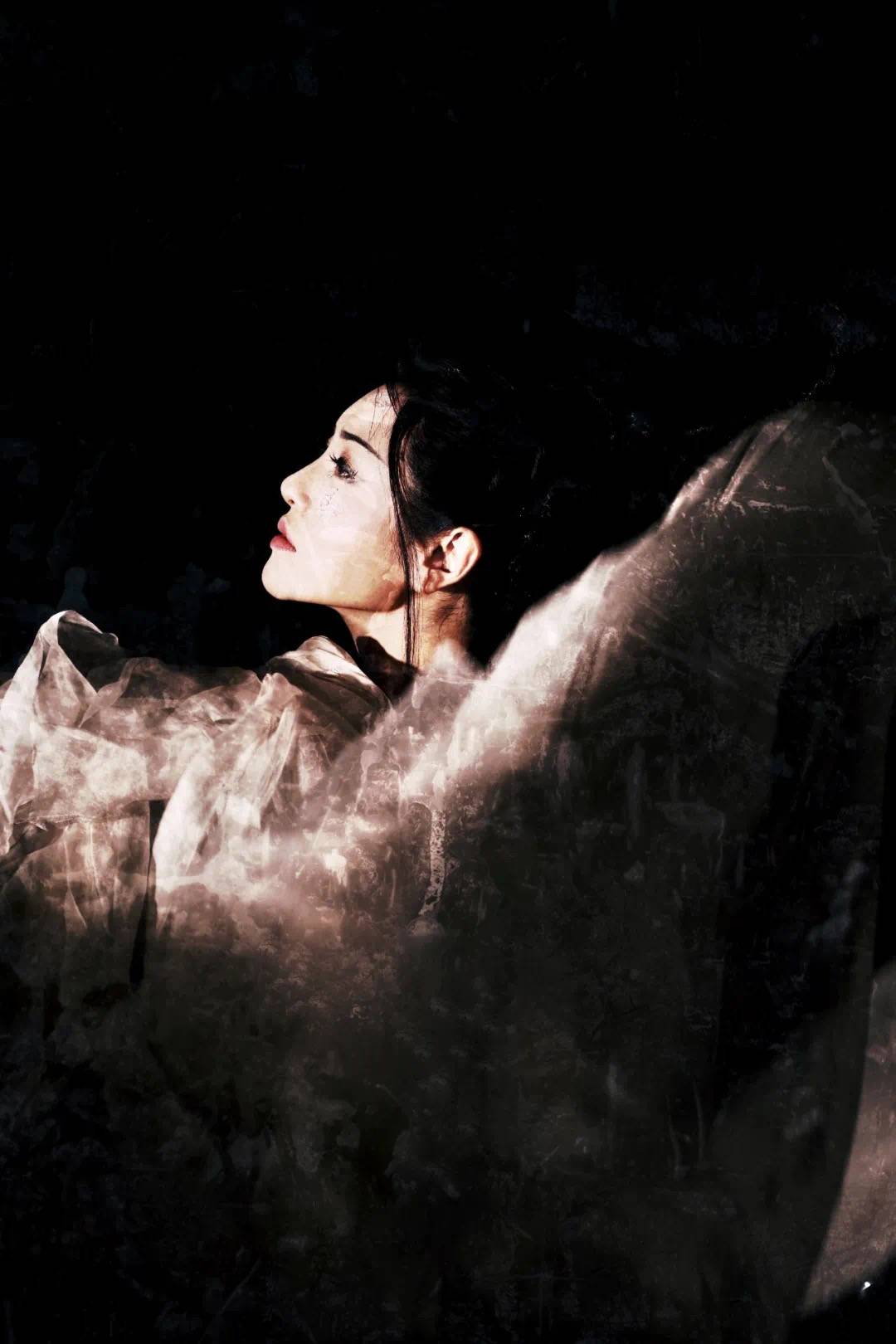 A harmony of tenderness and strength and a new interpretation of classics that transcends time and space
Love Moment is the lasts masterpiece created in the form of double bill by Xianwuren Dance Theater as a new collection for the series of "Poetic Tang and Song Dynasty". It aims to present the joys and sorrows in this mundane world, and describes the insights and long-cherished wishes on life. The director tries to reinterpret the classic with distinctive artistic style. Through the exploratory stage expression technique, the work breaks free from the restrain of time and space. In the rich structure of two concertos, dancers use their body to write down a melody of love that is so warm, pure, natural and candid.
Under the context of the current pandemic, director ZHAO Xiaogang has had some new understanding about life and wishes to project the sincere hope of "future with a shared humanity" into the image of "dancing with butterflies" and praise Chinese people's passion for fighting and self-improvement. Meanwhile, the work also embodies a kind of spirit that can extend widely and be internalized so that people may feel healed inside. It is an attempt to heal the wounded life and achieve a dialogue with the past, the present and the future.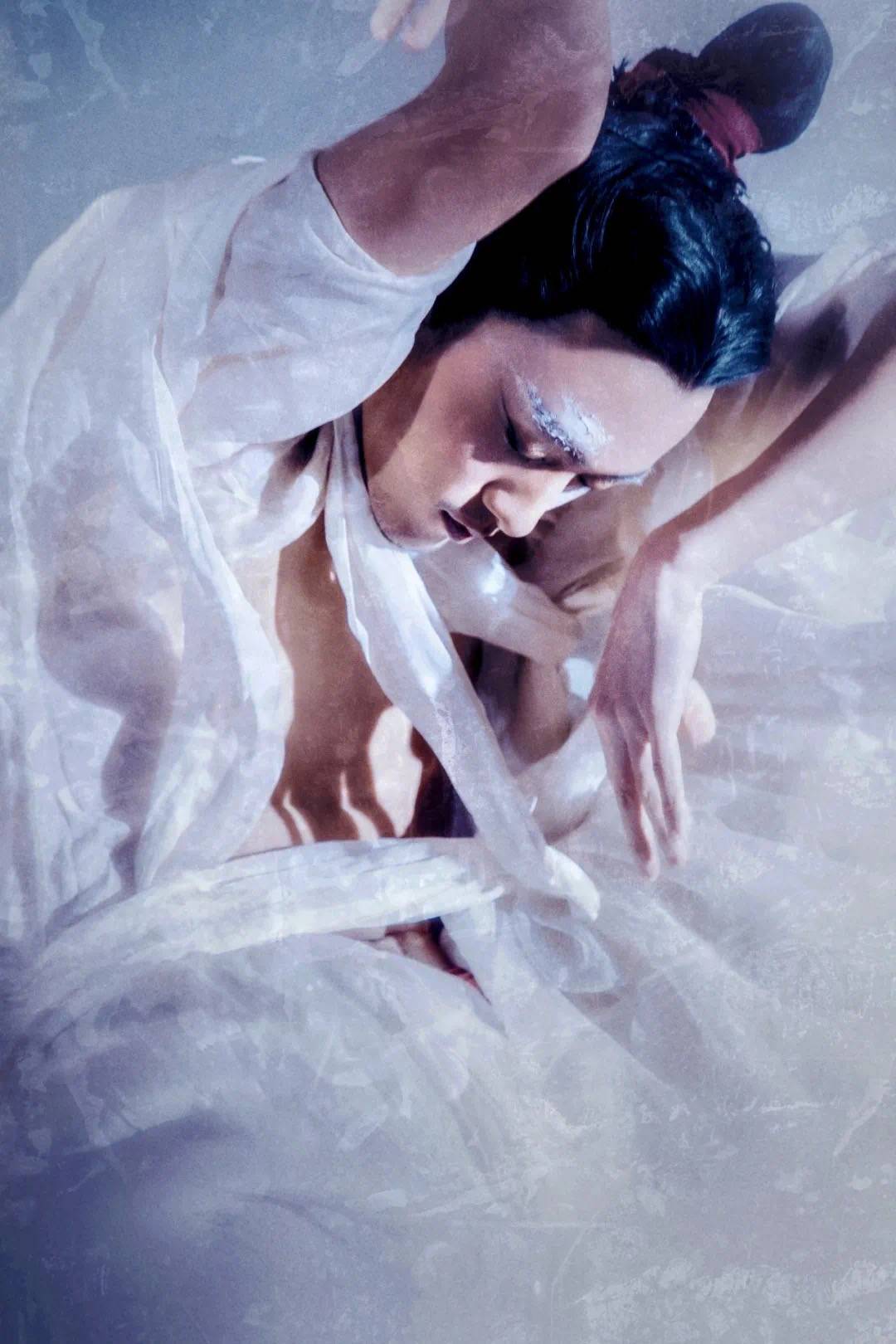 The work is divided into two chapters. By using techniques such as dramatic structures and montage style to change and connect scenes, the work presents a dramatic narrative that breaks the boundary of time and space, integrates the spiritual strength in different scenarios, and jigsaws everything into a complete story in the end.
Director's Words
"Youth shines through hardships; life is elevated through hard work." Everything that we do is a step in one direction or another. To be or not to be—to live intensely and richly, or merely to exist, that depends on ourselves. Whenever you fail or fall ill, the few people standing by your side are the gains of your life. The inspiration for this work comes from the well-known violin concerto "The Butterfly Lovers" and the piano concerto "Yellow River", dancing for love with butterflies, praising life in the moment of love, offering a concert of love with sincere insights, and writing an ode to the body, to celebrating the beautiful hope of building a community with a shared future for mankind.
ZHAO Xiaogang
About ZHAO Xiaogang
ZHAO Xiaogang is the executive director of Beijing Xianwuren Culture Communication Co., Ltd., a visiting professor in the Department of Dance of People's Liberation Army Academy of Arts, MFA of Beijing Dance Academy, director, choreographer and producer of Xianwuren Dance Theatre. He is also one among the "four batches" of talents of the publicity and cultural system of Beijing, a member of Chinese Dancers Association and China Literary and Art Volunteers' Association. He has repeatedly won the Gold Awards of "Peach and Plum Cup" and "Lotus Cup" sponsored by the Ministry of Culture of China. He was invited to create dance works for the opening ceremony of 2014 APEC Summit in Beijing, Beijing Dance Academy, People's Liberation Army Academy of Arts, Hong Kong Dance Company, Art Troupe of the Comrades in Arms of Beijing Military Region, Chinese Armed Police Art Troupe, Song and Dance Troup of Xi'an, Fujian Song and Dance Troupe, Xiamen Little Egret Art Troupe, Phoenix TV, CCTV, Hunan TV, etc.
His representative works include dance dramas Lotus (2014), Journey to Inspiration (2015), The Remote Place for LIN Qing (2017), The Silk Princess (2016), Ode to Han (2013) and Dancing in the Utopia (2010); poetic dance Peach Red (2012); dance dramas Goddess of the River Luo in Clouds (2008), Full Moon and Singing for Shanxi (2007), Tang Colour (2006), Princess of the Forbidden City (1999), Wives and Concubines (1998); dances Reflections on the Ancient Red Cliff (2004), Ode to Lotus Flower (2006), Butterflies Are Free, Cross-Strait Love Letters, A Life for Opera and A Happy Excursion (2009), Folk Song on the Sea, Waves and Viewing the Clouds (2012) and Beauty for the Road (2013).
ZHAO Xiaogang's works pay attention to historical themes, but they are not simple representations of historical traditions, but philosophical interpretations and reflections of historical experience and classical tradition from a modern perspective. He is good at creating image and utilizing space, fully exercising "body" in the space of "theater", using poetic language to construct poetic scenes, forming the artistic style of "Chinese Dance Imagism". He is also good at using pure natural language to express delicate and simple emotions, create vivid images, and present the charm of the body and the flavor of life. History is the bone and art is the wing. In his creation, he emphasizes the thinking over tradition and modernity. He seeks life purposes and aesthetic purport in the rich soil of traditional aesthetics. He brings the art of dance into the metaphysical space of philosophical speculation, and further explores the consciousness of human body and expressions through motions. He aims for an artistic conception that is ethereal and far-reaching.
About Xianwuren Dance Theater
Co-founded by young directors ZHAO Xiaogang and ZHANG Yunfeng in 2009, Beijing Xianwuren Culture Communication Co., Ltd. specializes in the creation of various stage works such as dances, and large-scale scene plays. With a number of outstanding young artists and creative talents in costumes and stage art, it has created more than 40 excellent stage performance works enjoying great popularity, including the large folk song scene play Peach Red created in cooperation with Shanxi Provincial Department of Culture in 2010, the Peach Blossom Castle created in collaboration with Suzhou Song and Dance Troupe in 2011, the poetic dance drama Ode to Han created together with Hanzhong Song and Dance Troupe in 2013, the original dance drama The Silk Princess created in cooperation with Song and Dance Troup of Xi'an in 2015, WANG Xizhi created together with Zhejiang Song and Dance Theatre in 2016 and The Remote Place for LIN Qing created together with Guizhou University of Engineering Science in 2017.
In recent years, the company has independently created a series of excellent dances like Lotus, Journey to Inspiration and Dancing in the Utopia, and given performances at China Shanghai International Arts Festival, NCPA Dance Festival, The First Silk Road (Dunhuang) International Cultural Expo, Beijing International Youth Drama Festival and Guangzhou Arts Festival.
The creative team of the company has taken part in the performance for the opening ceremony of APEC Summit in Beijing, The Road to Revival, the large-scale galas in celebration of the founding of the CPC and PRC, and themed parties of folk songs, acrobatics, songs and dances of Phoenix TV, Hunan TV, Hong Kong Song and Dance Troupe and Guangdong Province and so on. Since its establishment, Xianwuren's works Begonia Grandis, Ode to Lotus Flower, Wind Song, Rouge, Cross-Strait Love Letters, Deliberation, Viewing the Clouds, Red Love and Beauty for the Road won the awards of the "Taoli Cup" Youth Dance Competition sponsored by the Ministry of Culture, the "Lotus Cup" Award for Chinese Dances, the first prize for creative works and excellent play awards in CCTV Dance Competition.
Creative Team
Director / Choreographer / Producer: ZHAO Xiaogang
Artistic Director: LIU Min
Consultant: PAN Zhitao,ZUO Qing
Artistic Guidance: GAO Jinrong
Screenwriter: TIE Han
Stage Art: LIU Haiyong
Lighting Design: ZHU Ziying
Costume: WANG Mingyue
Stylist: WANG Yan
Photographer: DONG Liang
Starring : WANG Zihan , SHAO Junting , ZHU Lei , SHEN Xubin , HUANG Chendi , SUN Hanshuo , SHI Renqi , Xu Zhihui etc.
Produced by Beijing Xianwuren Culture Communication Co., Ltd