The doors of the 1896 Paris Opera House open again
Chandeliers ignite memories, phantom songs reappear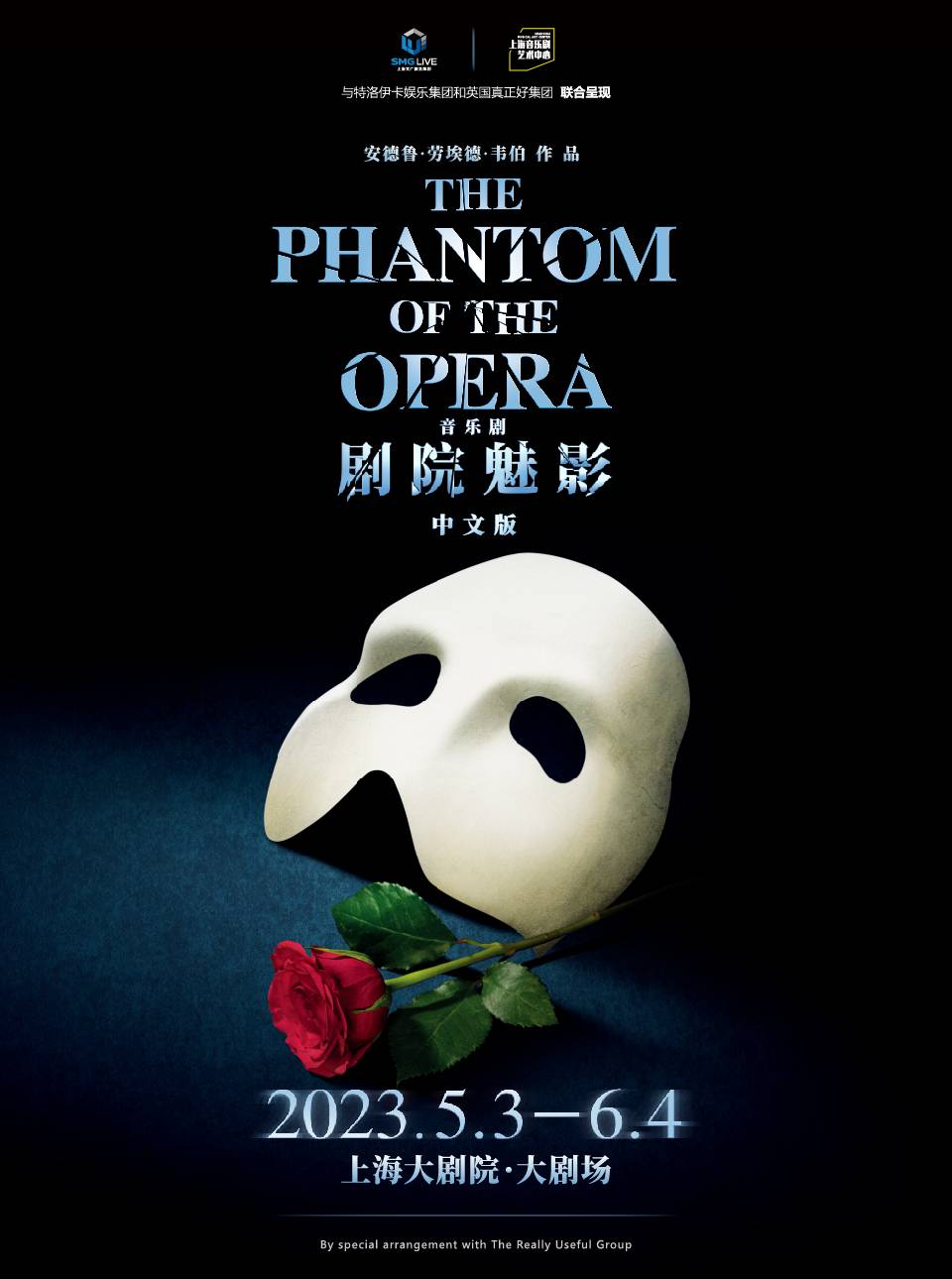 Beneath the majestic splendour of the Paris Opera House lies an unknown theatre ghost. His appearance is frightening, his musical talent awe-inspiring.
He is in love with the beautiful actress Christine, but struggles for a love that cannot be fulfilled ......

The Phantom of the Opera premiered in 1986 and has since been performed in 17 languages in 183 cities around the world.
Andrew Lloyd Webber's mesmerising music, majestic stage scenery and first-class actors
It has brought the ultimate romantic evening to over 145 million audiences and has won more than 70 theatre awards.
The Phantom of the Opera is presented by Shanghai Media Group (SMG LIVE) and produced by Shanghai Musical Arts Centre (SMC). Together with the world touring version's creative team, the Real Good Group (RUG) and TROIKA Entertainment Group (TROIKA), the production is guaranteed to be on par with the world version in terms of presentation and audiovisual experience.