⚠️ Voucher is not available 15:30-18:30 on 1st April
👉 Instant Confirmation
👉 Receive E-ticket via Email
👉 Gain Admission with E-ticket
👉 No Cancellation
👉 Free Entry for Children Under 1.4m
Welcome to our 2000㎡ underground party destination! Bowling, darts, pool, axe throwing, archery… And so much more! Plus there's unlimited play all day!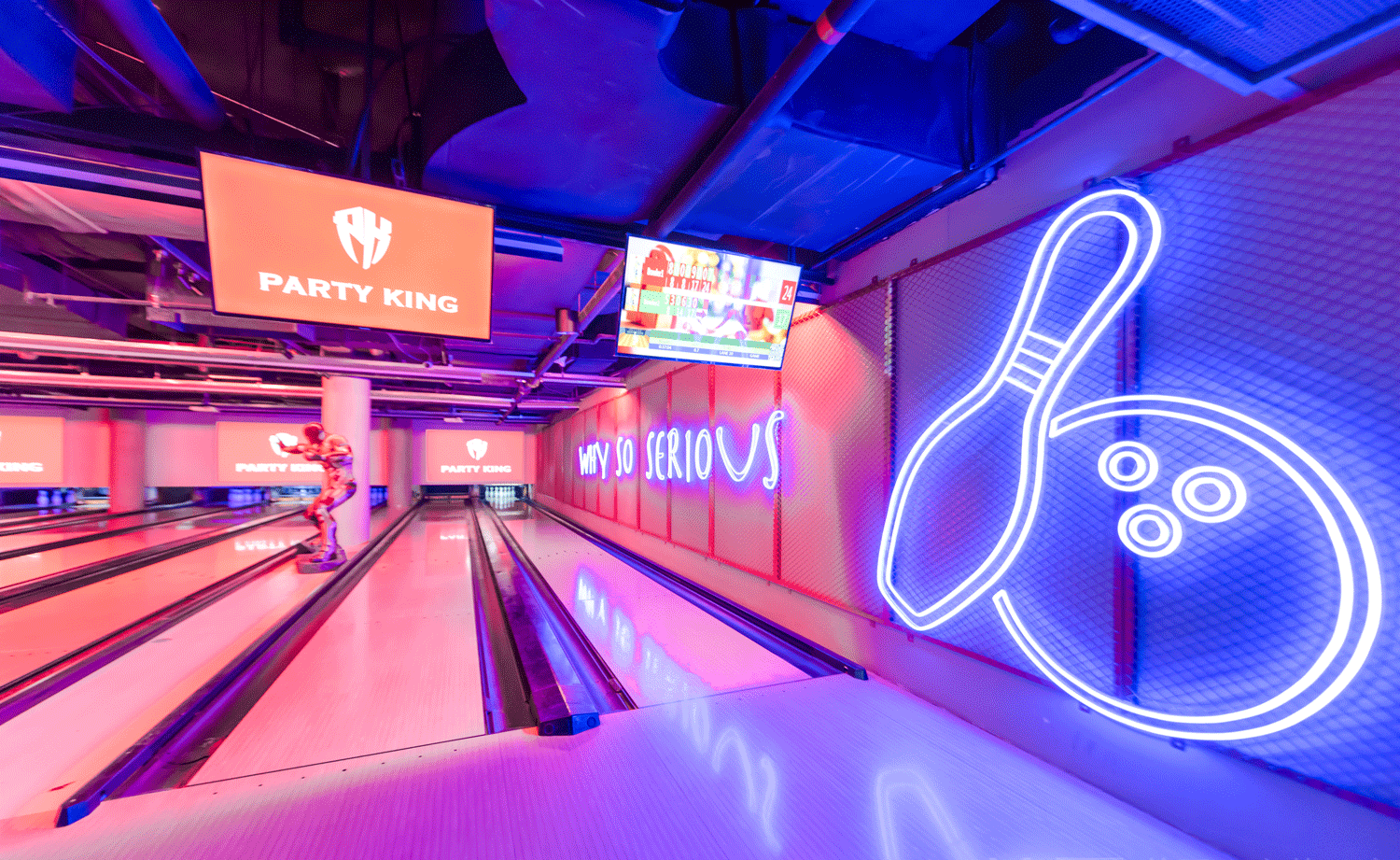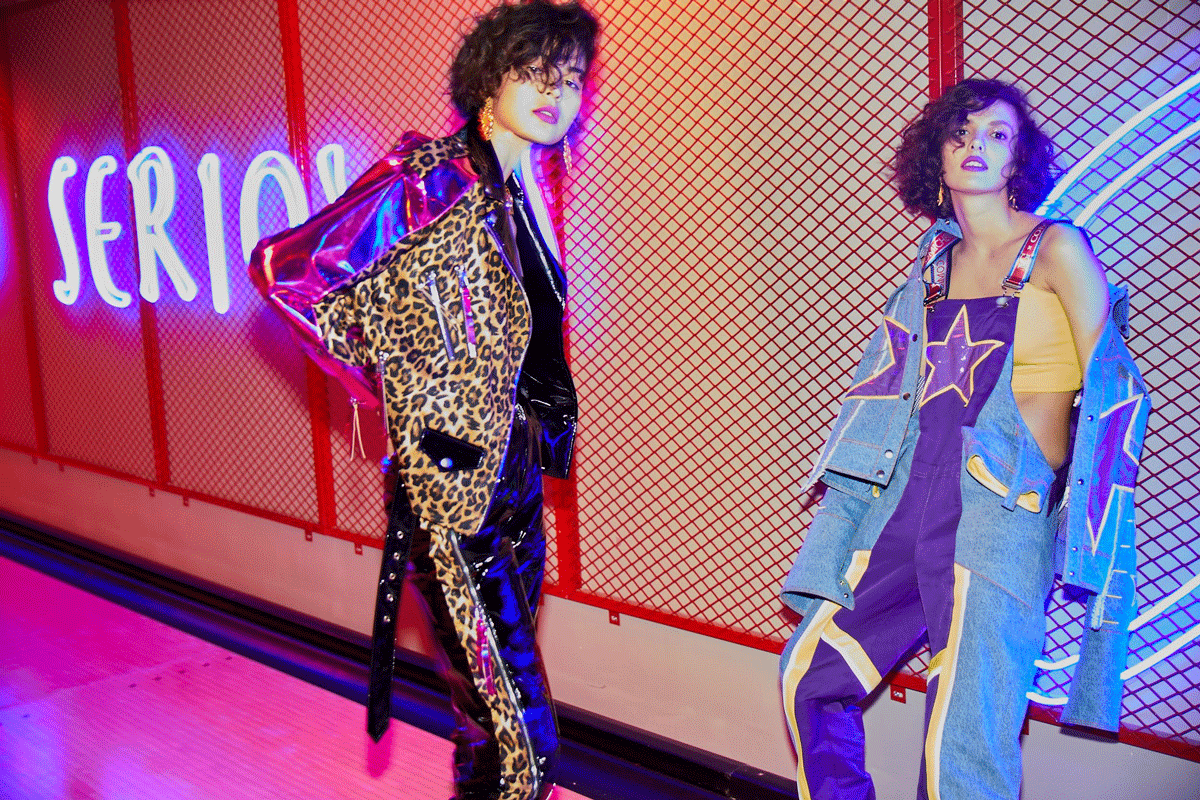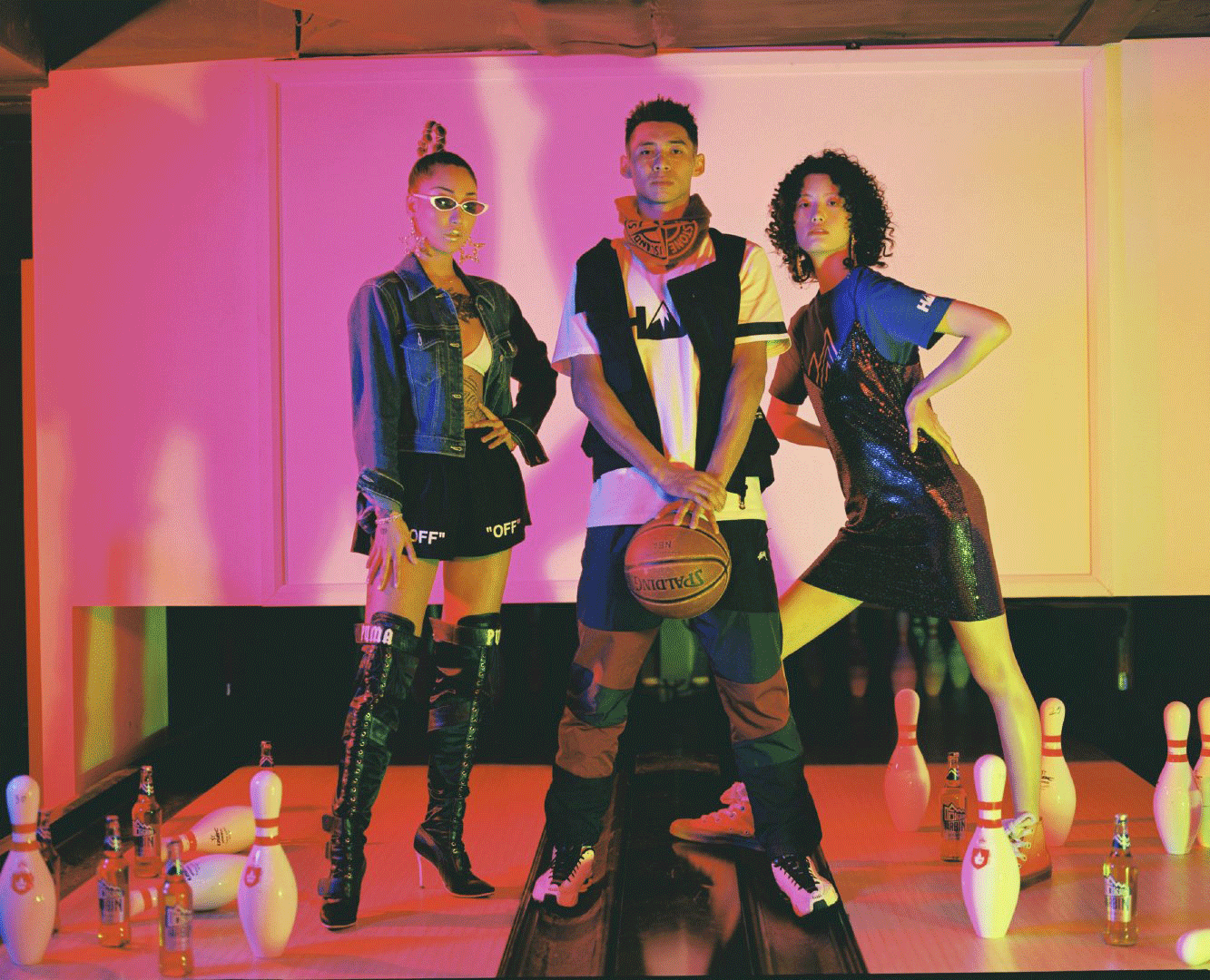 "Party King Sports Bar" originates from the United States. The whole area reflects classic American street design, integrated with plenty of trendy elements. In addition to all kinds of entertainment facilities, we also have a bar, coffee-making facilities and plenty of snack options to make sure you have fun here all day long!
We have the first hidden pink bowling alley in Shanghai - it's a pink world, with pink and purple neon lights and LED signs, as if you were at an electronic party! There are 10 bowling lanes in total, each 19.2 meters long. We even have 1 on 1 coach to personally help you develop your bowling skills!
DARTS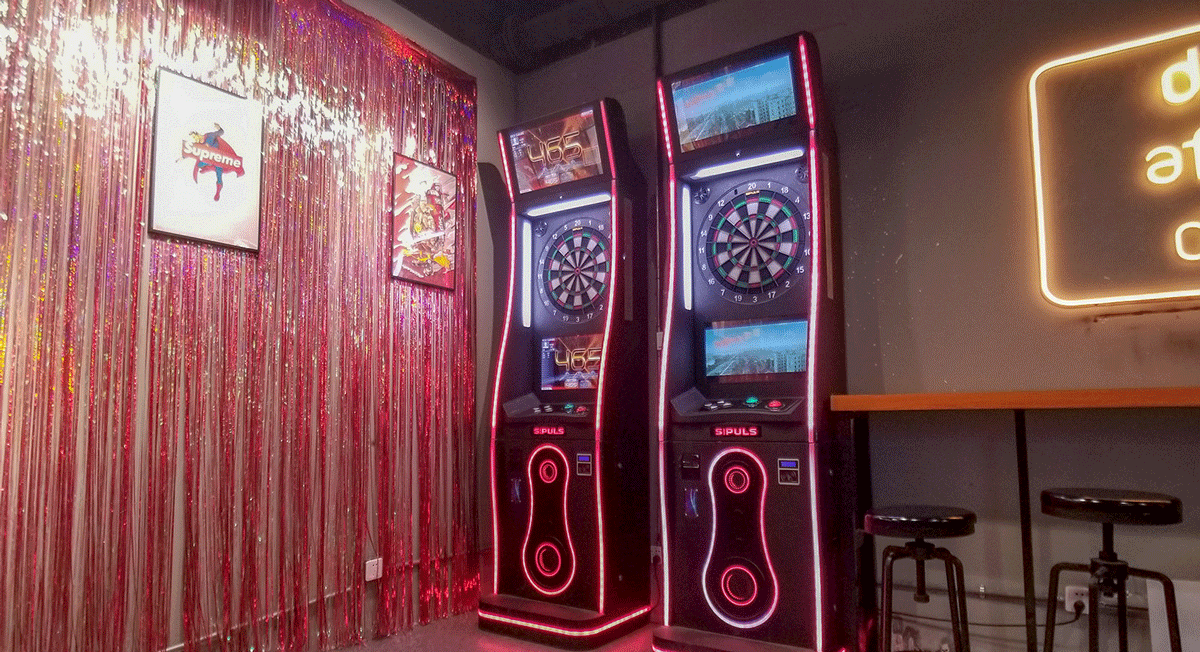 AXE THROWING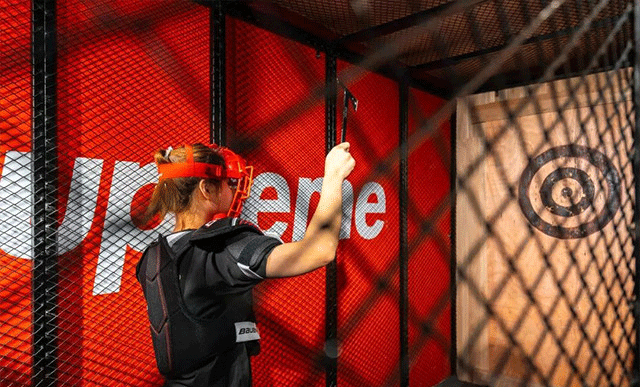 Axe Throwing is becoming one of our most popular activities.
In our well-protected axe-throwing zone, raise the axe, throw it hard towards the panel - it's such a great stress-buster! When there's nowhere to vent the pressure of work, come here to enjoy the fun of throwing an axe.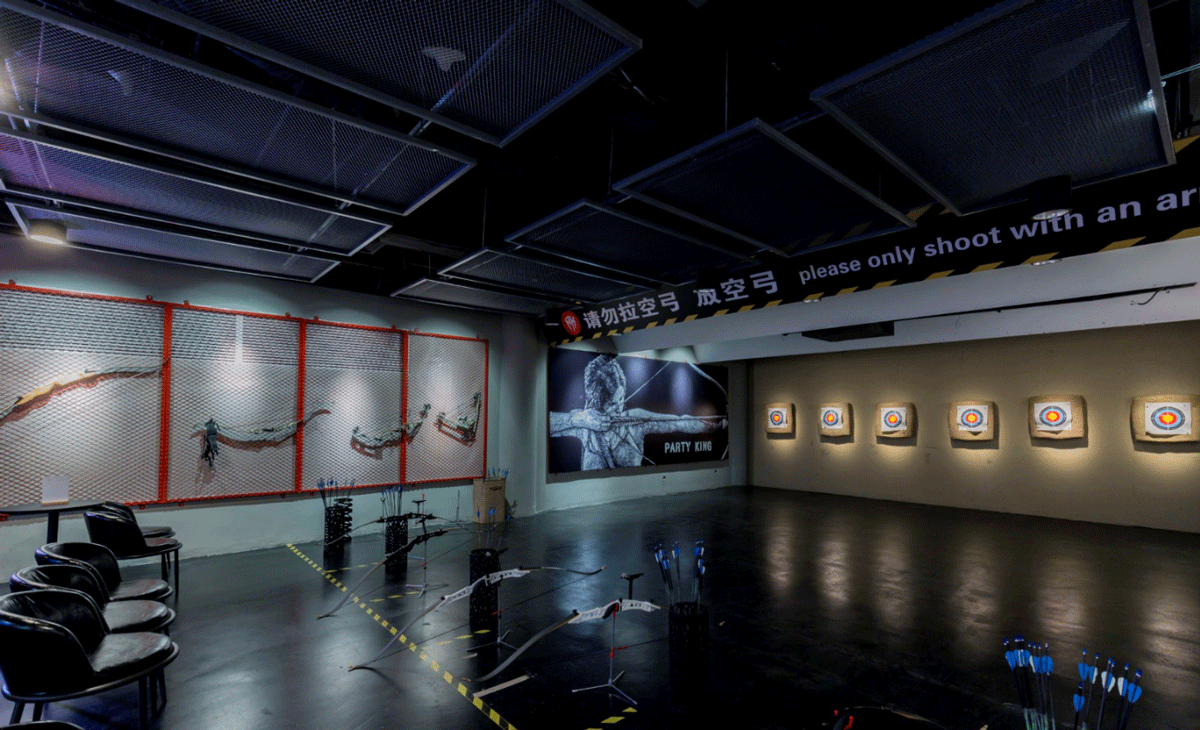 Archery is also one of our most popular activities. Simple and clean, all kinds of bows and arrows hang on the walls on both sides of the shooting range. And we have great staff on hand to coach you.
And of course, we can't forget the classic, billiard! Come and play billiards with your friends!
FUNHOUSE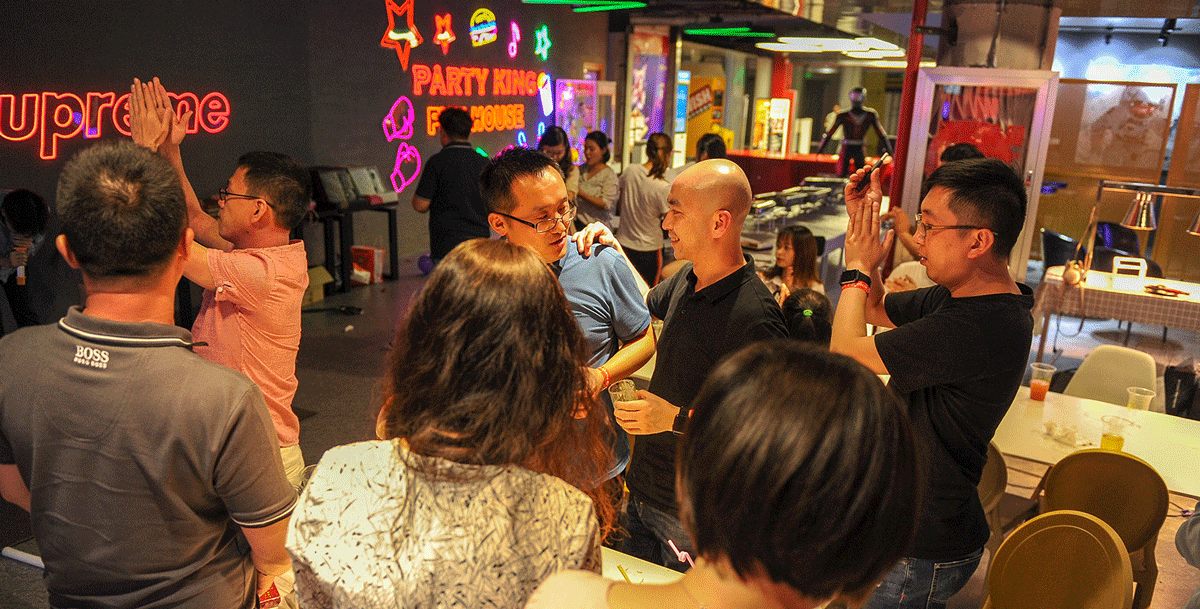 PARTY KING's restaurant brand "FUNHOUSE" has its own kitchen, which freshly makes all food. Now you can enjoy free flow food for only RMB 158! Plus, if 3 people come together, 1 of you can get it for free.