- Receive Tickets via Express Delivery
- Show Lasts 140 mins (with 2 intermission)
- No Cancellation
- All Attendees Require a Ticket
---
Blake Works I
Choreography: William Forsythe
Music: James Blake
Blake Works 1 is a light, bright, and joyous piece which opens up upon 21 dancers on stage in soft, blue-green costumes. From the instant they start to move, inclining their heads, the spectator is simply swept away to another world. Waves upon waves of movement take over the stage as solos, duos and ensembles follow upon each other with bewildering rapidity, each lovelier than the precedent.
Choreography: William Forsythe
Recognized for the integration of ballet and visual arts, which displayed both abstraction and forceful theatricality, his vision of choreography as an organizational practice has inspired him to produce numerous installations, films, and web-based knowledge creation, incorporating the spoken word and experimental music.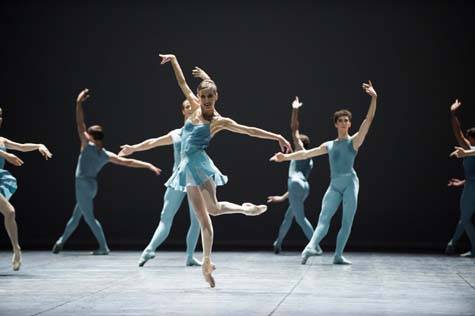 In the Night
Choreography: Jerome Robbins
Music: Frédéric Chopin
Three very different couples – one of young lovers, another elegant and refined and the last tempestuously passionate – dance a series of sumptuous pas de deux.
Choreography: Jerome Robbins
Jerome Robbins is perhaps best known for his choreography and co-direction of the massively influential film West Side Story and the Broadway hit Fiddler on the Roof. But Robbins was also an enormously successful choreographer for theatre and ballet during his lifetime and his works continue to be performed around the world.

The Seasons' Canon
Choreography: Crystal Pite
Music: Max Richter
Recomposed by Max Richter: Antonio Vivaldi The Four Seasons
The Seasons' Canon is thus composed of monumental tableaux, Pite being one of those rare choreographers today who know how to choreograph for a corps de ballet and who thrive on working with immense groups. Fifty-four dancers, their smooth naked backs gleaming in the shadowy lighting thus sway, ripple and sweep across the Garnier stage, forming huge, pulsing masses in complex formations.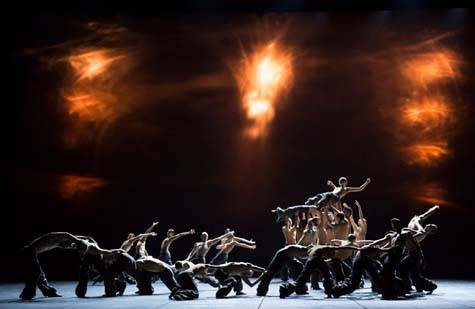 Paris Opera Ballet
The Paris Opera Ballet (French: "Ballet de l'Opéra national de Paris") is an integral part of the Paris Opera and the oldest national ballet company. Together with the Mariinsky Ballet, Moscow Bolshoi Ballet and the London Royal Ballet it is regarded as one of the four most preeminent ballet companies in the world.
Programme:
Blake Works I
In the Night
The Seasons' Canon