As adults, most of us seek ways to show our parents gratitude, but few efforts are as creative, heartfelt, or labour intensive as Papa's Time Machine. Internationally celebrated visual artist Maleonn Ma has a vibrant career, but had always wanted to collaborate with his theatremaker father. For his part, his father had always wanted his son to work on the stage, not in the studio.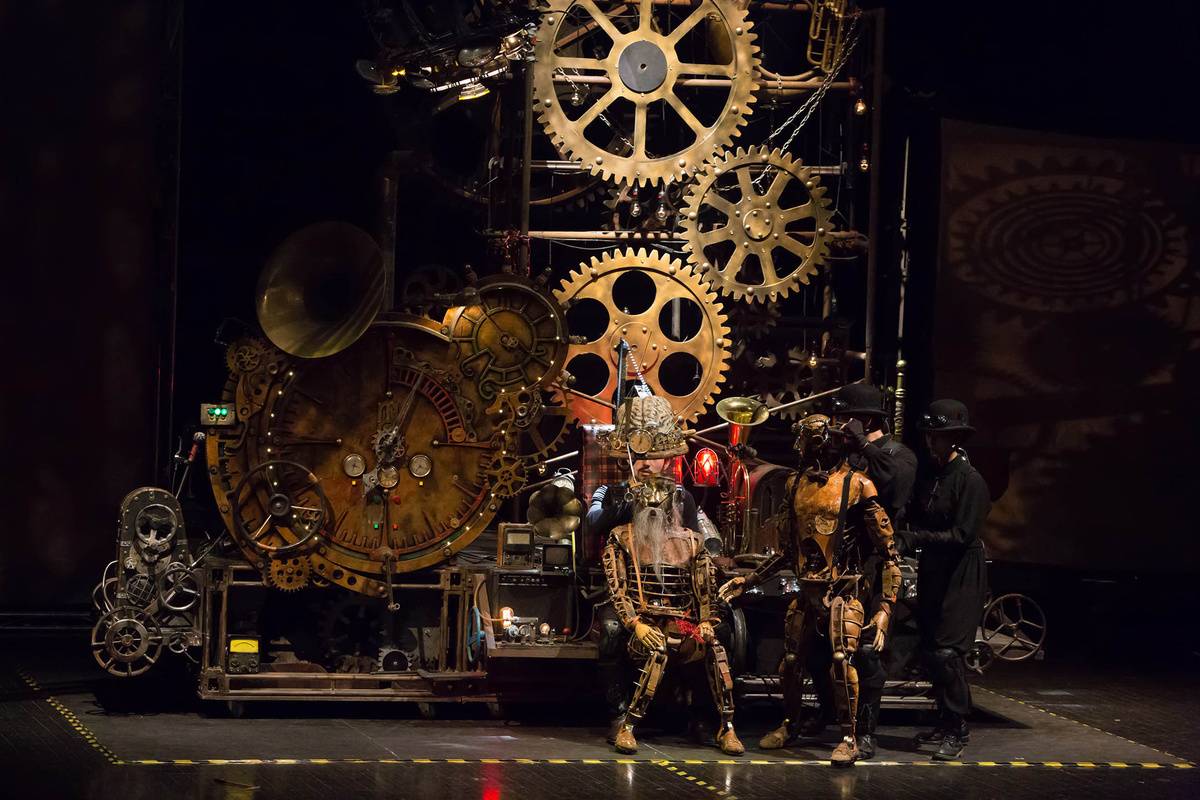 Sadly, Ma senior was stricken with Alzheimer's and struggled to remember even personal details, let alone theatrical techniques. But one day, the father kept asking his son if he could swim (and forgetting he had asked), and it was during Ma's repeated trips into the pool that he conceived of this award-winning puppet show, with eternal themes and complex visuals that include four life-sized puppets, each thousands of pieces strong.
In some ways, Machine represents Chinese theatre at its strongest and weakest, where visuals nearly swallow the story whole – although these visuals are nothing less than staggering.
The puppets took over two years to build and it shows; the adult son stands 160cm high and is made up of 1,252 parts, while the child measures 112cm high and weighs in at 1,028 parts – both are so dextrous they can even point.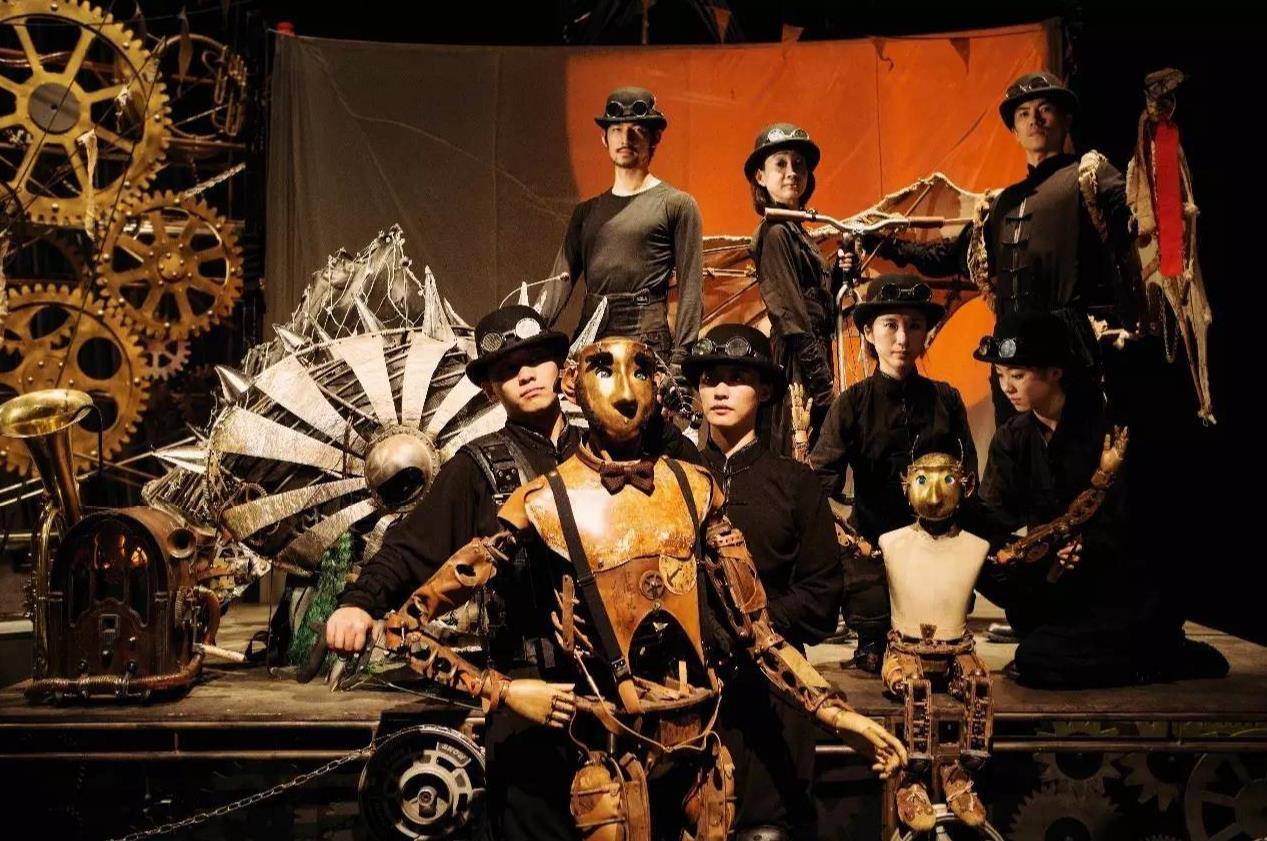 Besides sifting through, assembling, and oiling thousands of components, the team kept modifying designs, especially when the onstage puppeteers got involved. Even the supporting players (giant fish, birdmen) had to meet Ma's high standards.
Papa's Time Machine has moments of real pathos and tenderness, and the love between father and son is immediately evident; furthermore, the stage design and puppetry are stunning.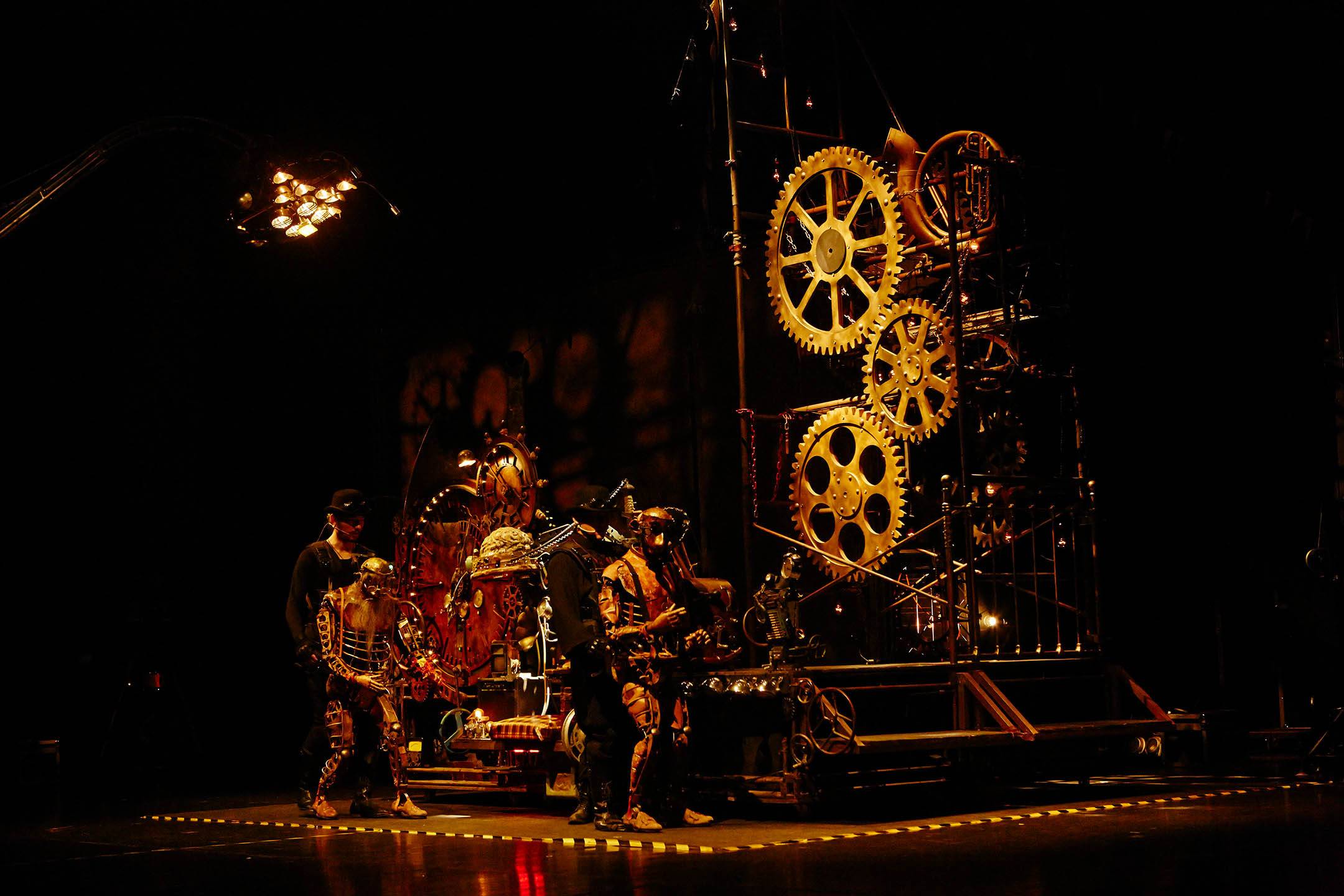 However, the episodic storytelling wears thin and gets a bit frustrating. The performers also deliberately use gibberish language; organisers announce before the show that the puppets speak in their own dialect, so we shouldn't try to understand it, because the show was designed for an international tour. But while a stronger narrative arc would make a good show even better, Papa's Time Machine has a lot to offer audiences and theatremakers alike. Ma's father would be proud.