👉 Receive E-ticket via Email
👉 Gain Admission with an E-ticket
👉 No Cancellation
---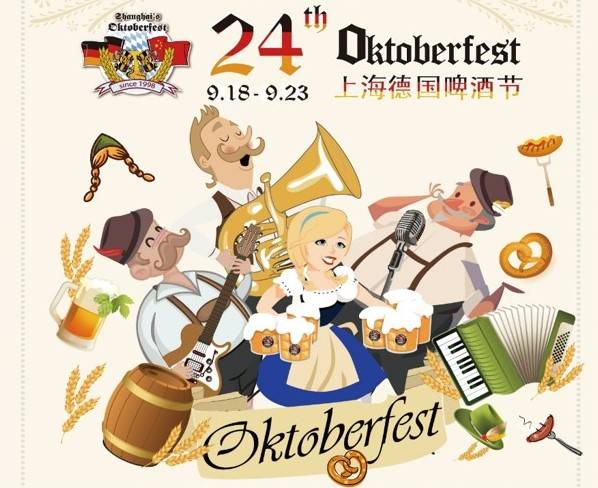 We Are Back !!!
The Original Shanghai Oktoberfest by Shanghai Tourism Festival.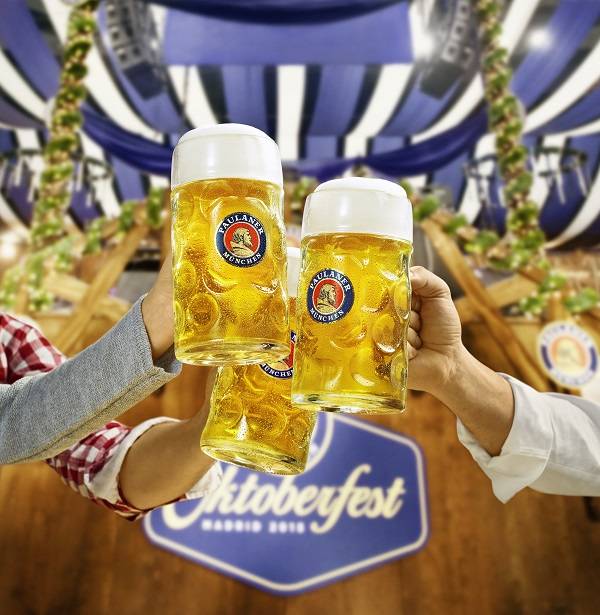 Authentic German food
pure Paulaner German Beer
and live performance in German Style
will leave you with an exceptional experience.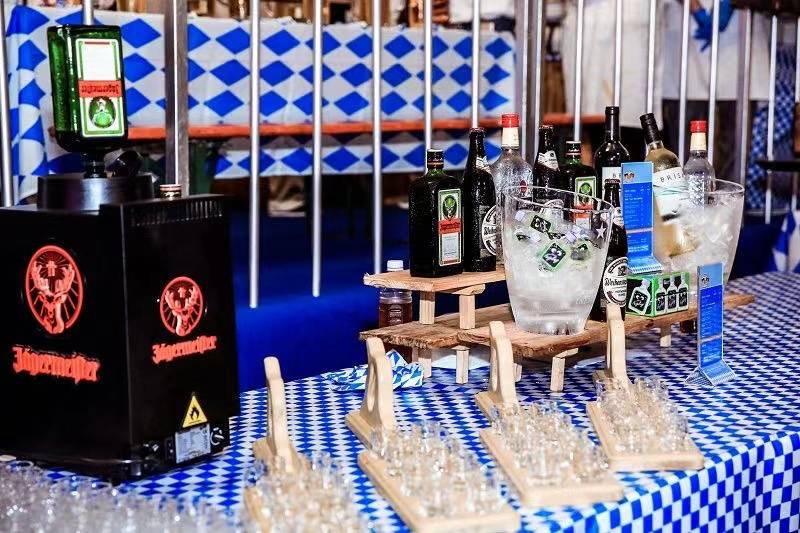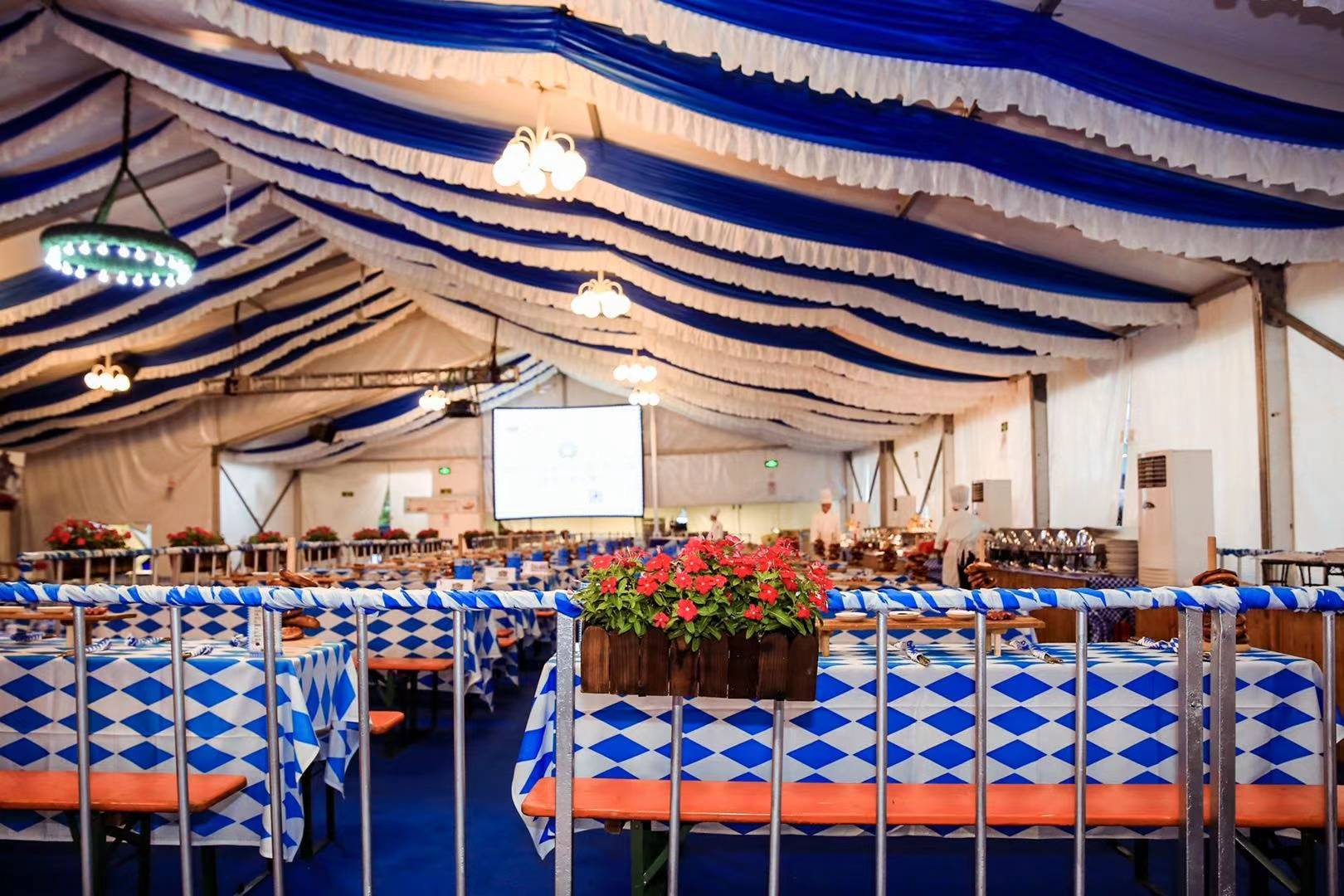 2023 OKTOBERFEST
Radisson Collection Yangtze Menu
Suckling Pig (from the parade)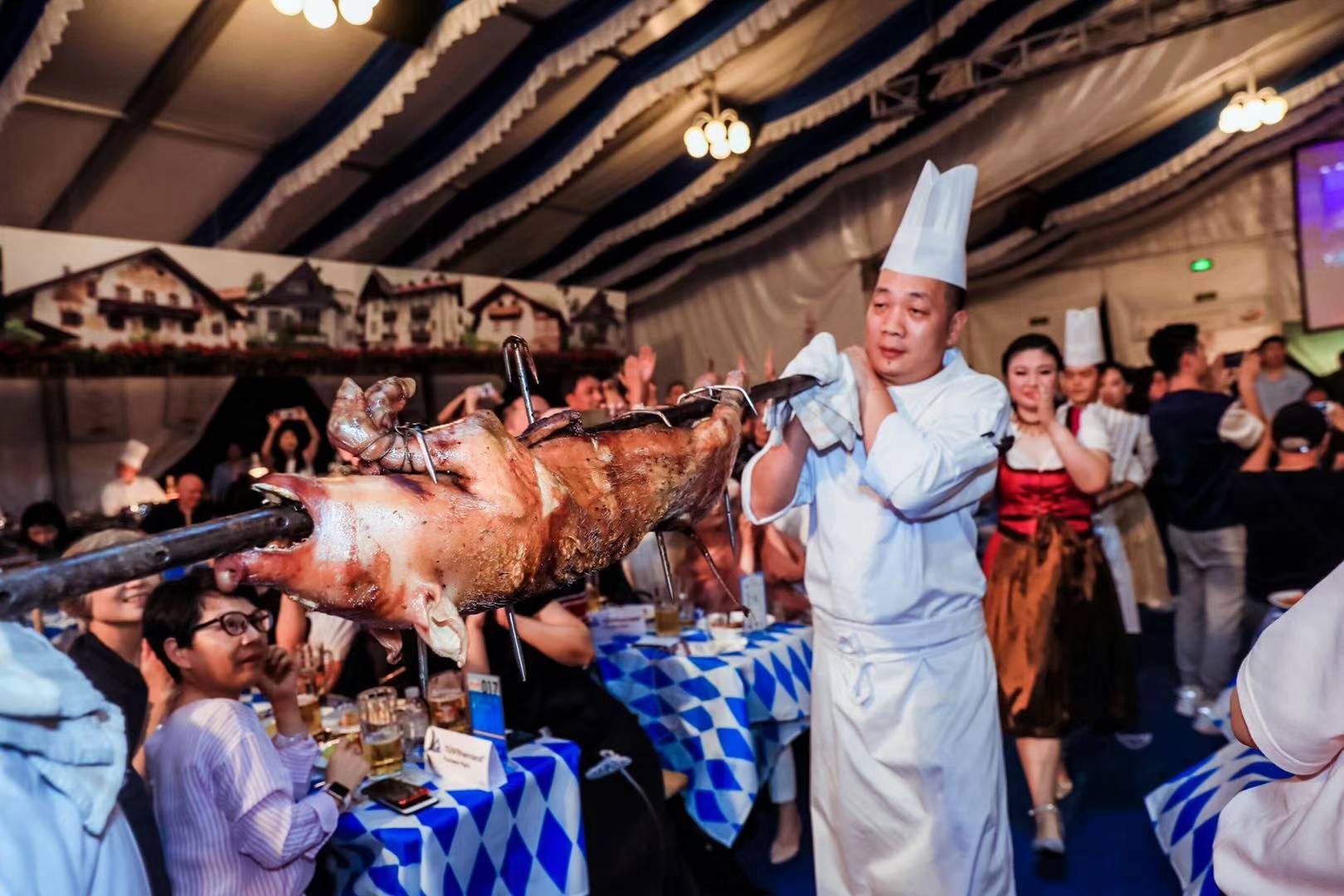 Pre-set
Pre-set on the bench tables
Air dried beer sausage
Pastrami
Pepper Lyoner
Salty Pretzel
Fine liver sausage and Butter
Gherkin
VIP Pre-set on the bench tables
Coppa ham
Emmenthal cheese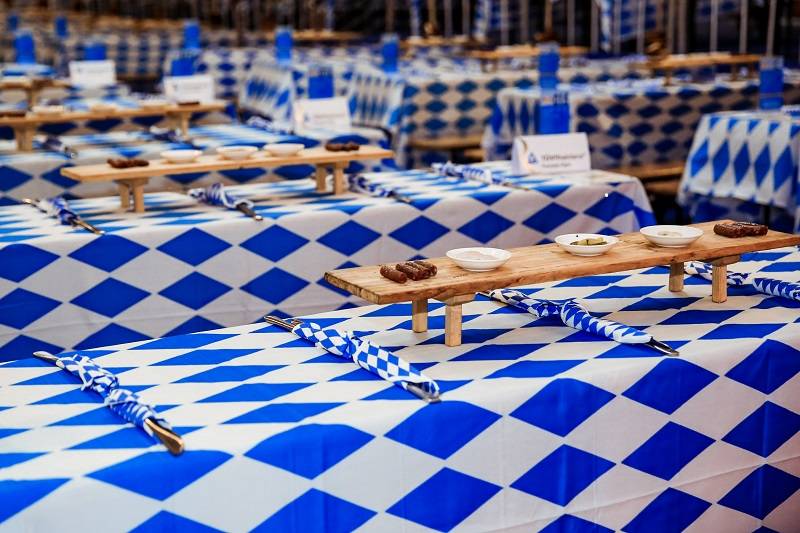 SALAD
Bavarian Potato Salad with Bacon, Onion, Sour Cucumber and Parsley
Fleishwurst Salad w. Sour Cucumber, Onion and Caraway Seed
Red cabbage, raisins,carrot salad
Spicy pork tripes with green pepper and carrots
bean curd withblack fungus, boiled peanuts, cucumber, carrot, coriander
COLD CUT PLATTER
Pastrami, Coppa ham, Hunting Sausage ,
BBQ Ham, Pepper Lyoner, Beer Ham

Menu Selection: Condiments
Mustard Dijon style ,Ketchup, Gherkin ,Silver pearl onion
WESTERN SOUP
German green bean vegetable soup with Frankfurter sausage
Mushroom tomato egg soup
BREAD STATION
Rye Bread, Sour Dough, Soda Roll, Pretzel on Stand
Butter, Lard, Liver Pate and O'Batzda
HOT DISHES
German beef stewed with bell pepper, potato and caraway seed
German style mashed potatoes with bacon and parsly
German smoked pork loin with German sauerkraut
German bread meatballs with herb mushroom sauce

Deep-fried spicy chicken whit red chili
Steamed fish fillet with soya sauce
Yangzhou Fried rice
Braised duck with Smoked bean curd

Pan Fried Mixed Sausage
Munich Sausages Platter
Nuremberg, Cheese Krainer, Thueringer, Frankfurter
Munich white sausage with sweet mustard
Carving Station
Munich crispy pork knuckle with mustard sauce
Sugar baked farmer ham with honey- clove
DESSERT
Baked cheese cake
Apple strudel with vanilla sauce
Schokoladen gugelhopf
Rote grutze (red berry compote)
Ananas streueskuchen
Linzer torte
Mixed fruit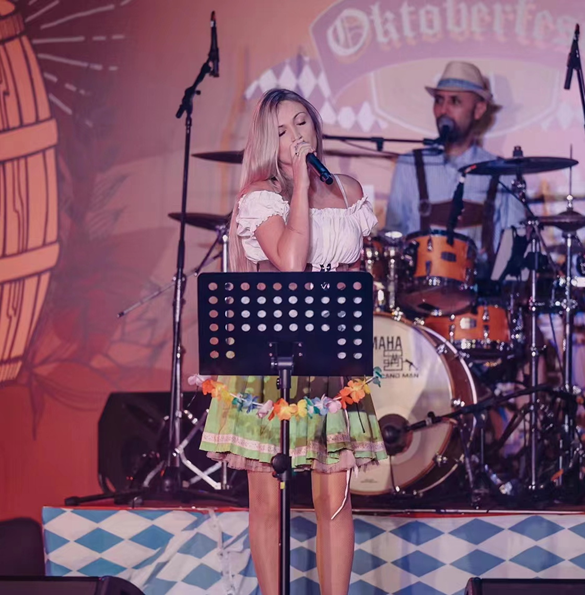 Savour a delicious buffet of local delicacies.
Drink authentic German draft beer.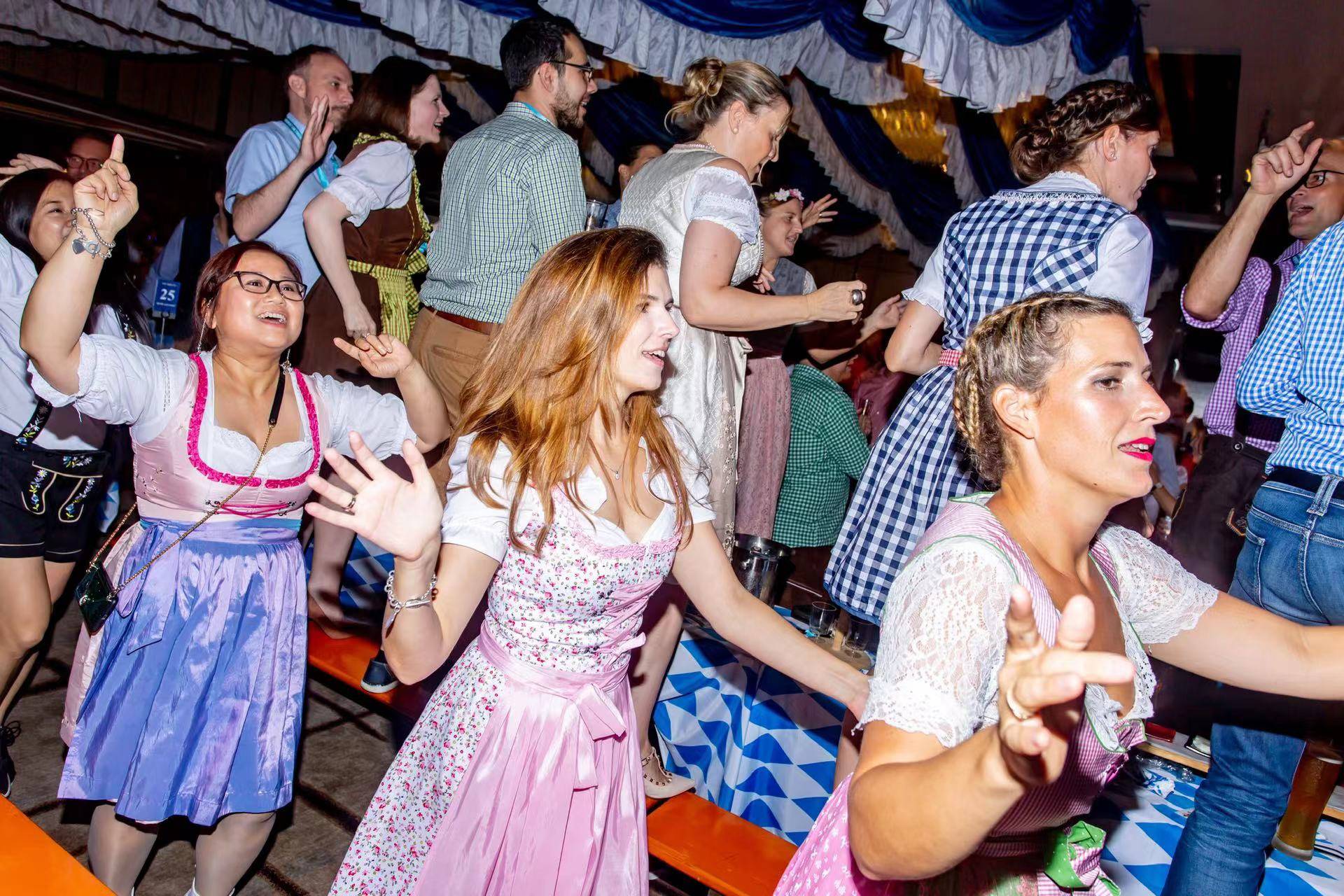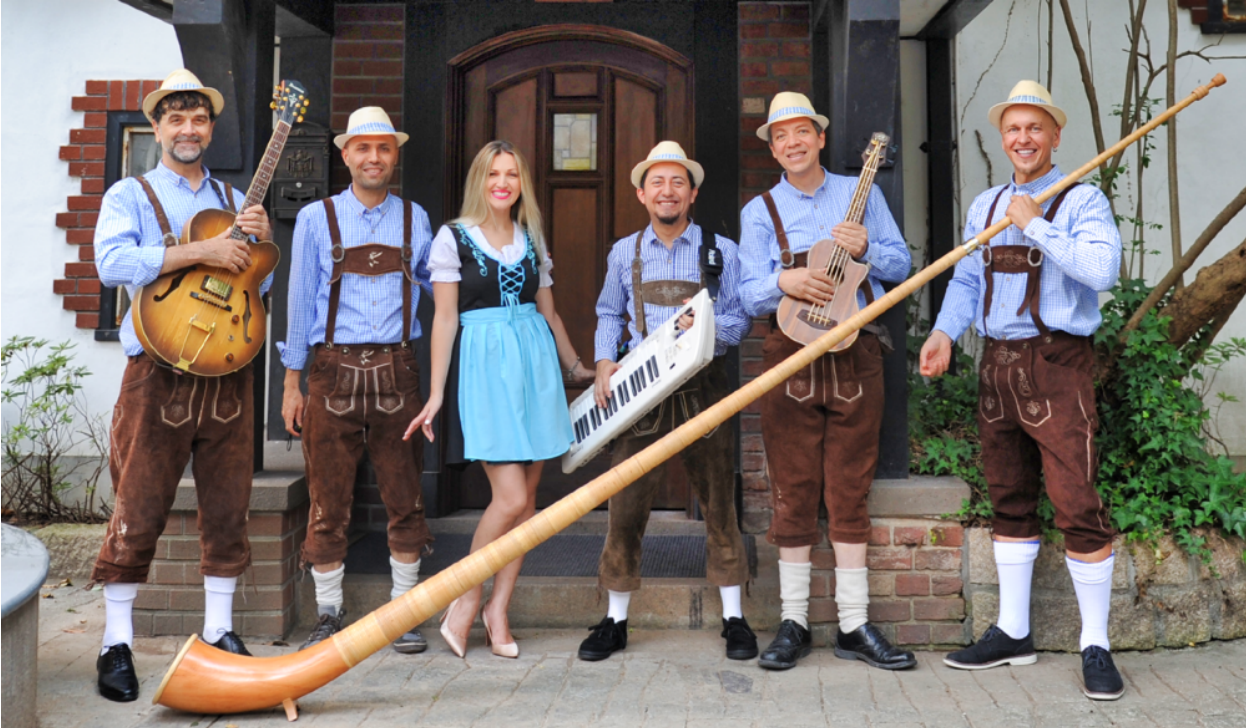 THE BEERKINGS is a Beer Festival (Octoberfest) Band assembled by foreign musicians based in Shanghai, China, with large experience on stage as well as recording on studios.
Their repertory consists of songs that bring the happiness to the beer fans in China. It includes German, English, Latin and Chinese charts. They have been playing in many Beer Festivals in China, such as Shanghai, Qingdao, Suzhou, Hangzhou, Nantong, Dalian, Taiyuan, Harbin, Dandong, Chengdu, Ningbo, Kunshan and others.