👉 Confirmation within 24 Hours
👉 Show E-ticket on Arrival
👉 Fixed Date Ticket
👉 No Cancellation
---
National Geographic Ultimate Explorer aims to inspire every child to become the next generation of scientists, engineers, astronauts, biologists, oceanographers, thinkers and explorers Record your adventure - Log your findings along the way and keep coming back until your mission is complete With around 15 unique attractions, National Geographic Ultimate Explorer Hengqin takes families from the far reaches of space to the deepest depths of the ocean Go on an adventure and complete missions to earn achievement badges and become an Ultimate Explorer
Explore the past, space ,nature & much more
Located on the third floor of Novotown West, National Geographic Ultimate Explorer Hengqin blends virtual reality, augmented reality, 3D technology and other interactive innovations into fully-immersive branded experiences targeted at children and their families.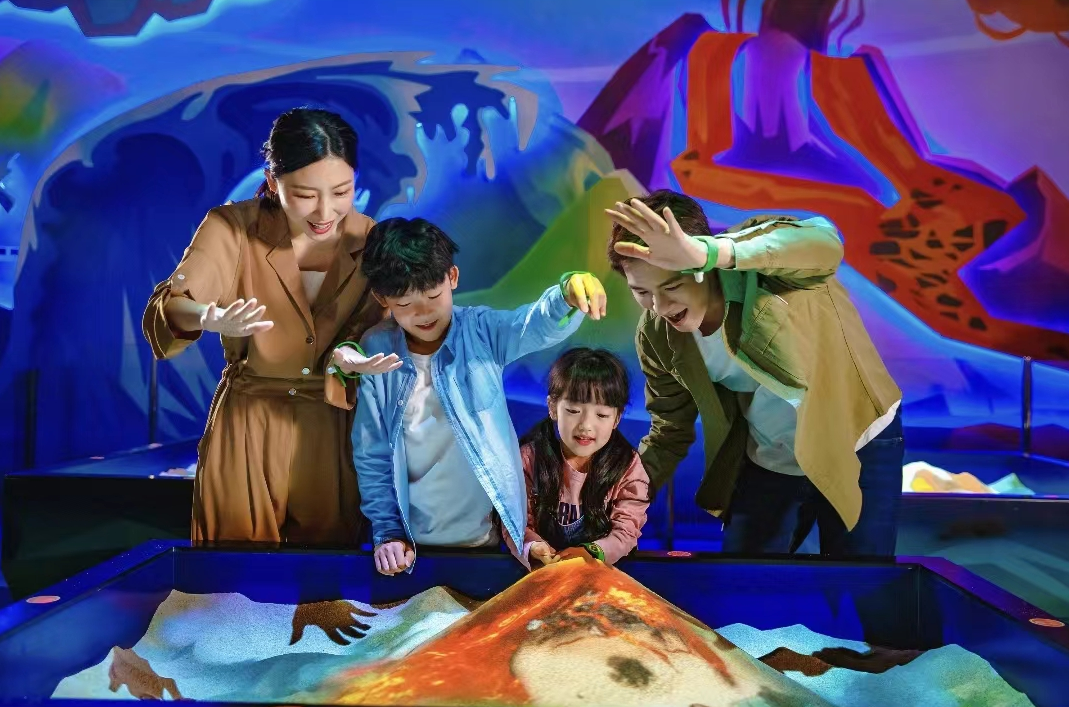 Space & Science
Terra Studio
Move mountains, create rivers, and control the unstoppable forces of nature at Terra Studios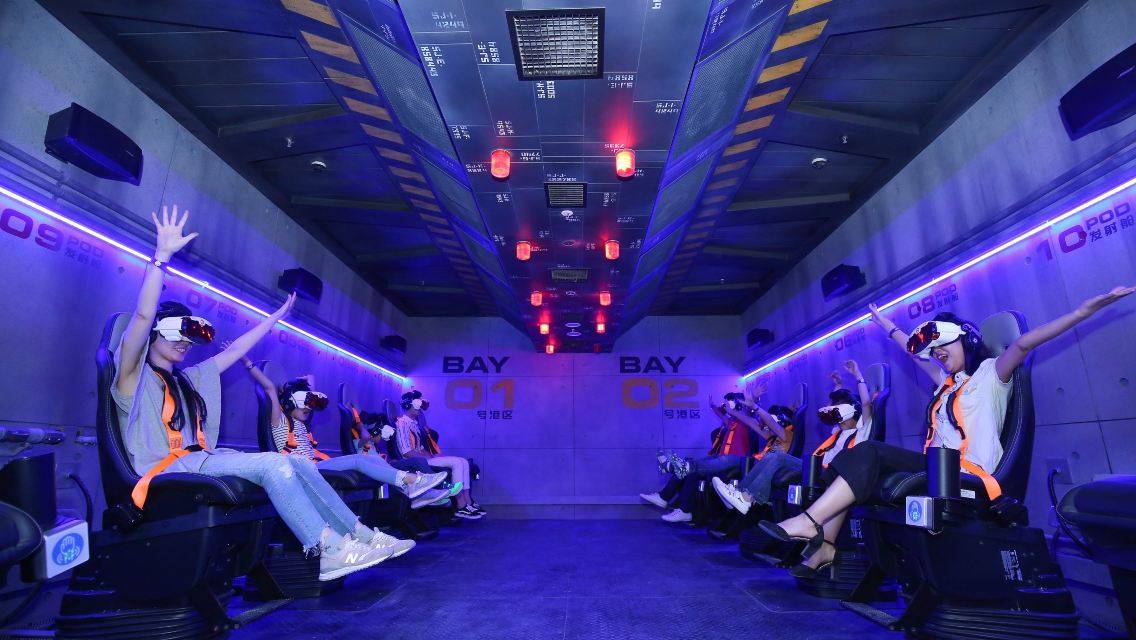 Space Jump
Blast off for an out-of-this-world experience! The 360-degree immersive simulation cabin fitted with VR helmets and motion seats will take you all the way to space and back.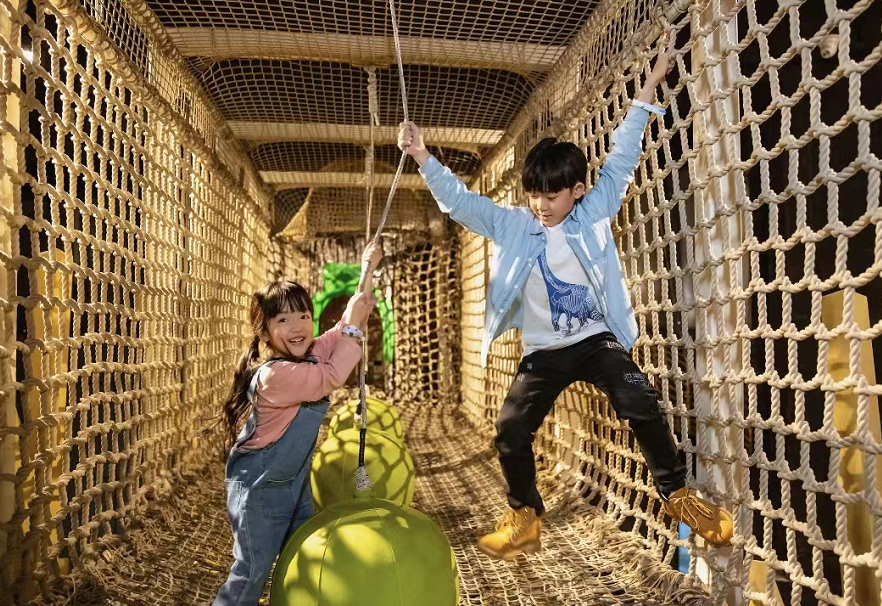 Canopy Climbers
Swing, jump, and crawl through a funky forest that takes you high above the treetops, across swinging rope bridges, and around climbable tree trunks.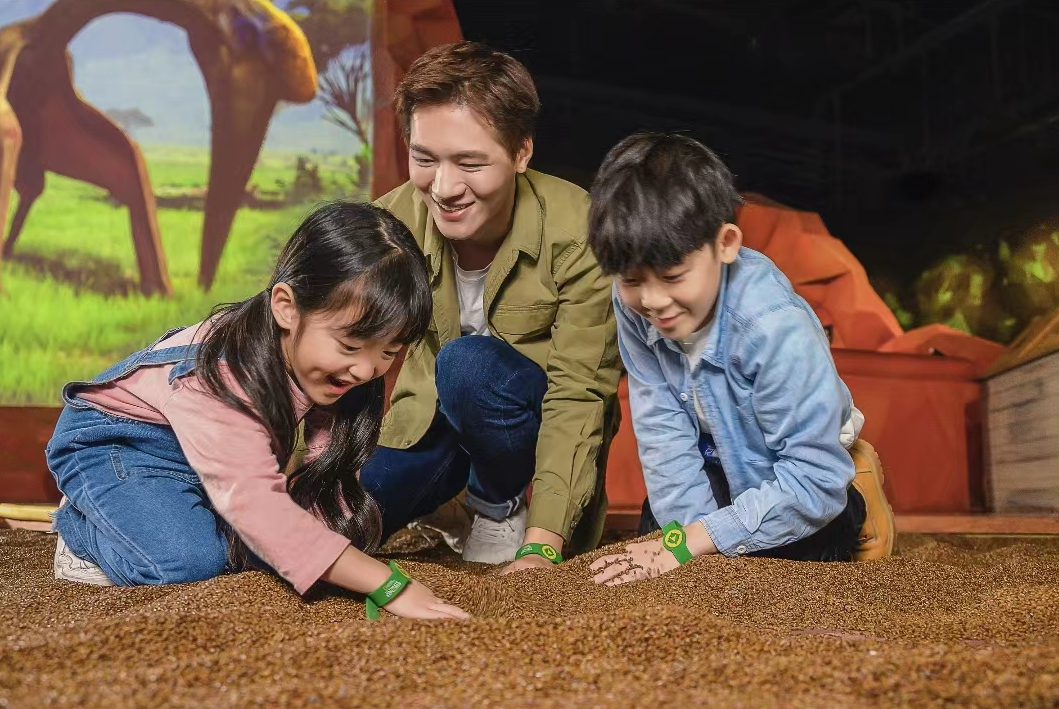 The Past
The Fossil Pit
Come search for dinosaur bones hidden in the dirt at the Fossil Pit. After you're done delicately uncovering the fossil fragments and building a dinosaur skeleton, re-animate it and see what these larger-than-life creatures looked like when dinosaurs ruled the earth.
Tombs of the Ancients
Venture deep into the mysterious Mayan ruins to uncover ancient secrets. You will need to solve the mysteries left behind by the Mayans in order to escape from the tombs.
Zoology
Encounter 360
A 360-degree projection screen puts you in the center of the action as you join real National Geographic explorers and get up close and personal with animals in the wild.
Crittercam Live
Ever wonder what animals are thinking? Now you can ask them! With the Zoocoder, a one-of-a-kind animal translation device, you can talk to animals in real time.
Safari Speedway
Can you run faster than a cheetah? How about a tortoise? Step up to the starting line and test your speed against the World's fastest (and slowest) animals at Safari Speedway!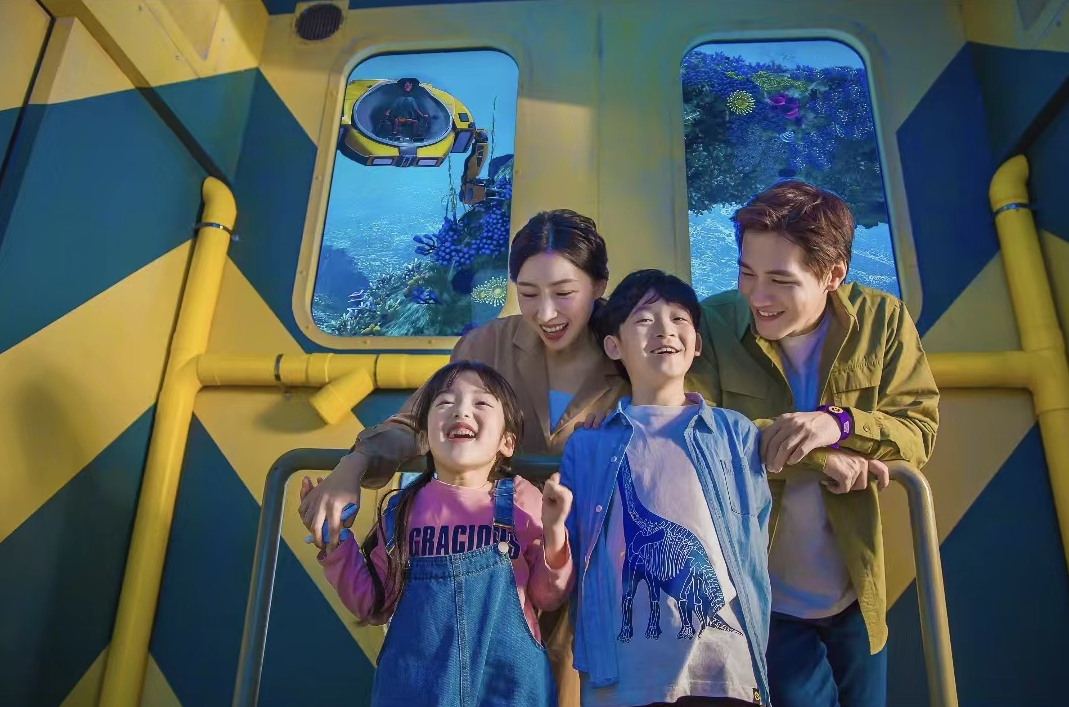 Exploration
Ocean Endeavour
Board the National Geographic expedition boat and embark on a deep-sea exploration. You will encounter many fascinating marine creatures – while learning about the oceans and how to preserve them.
Ultimate Expedition
Take a journey in the greatest expedition vehicle ever made: The UXV - 1. Go on a thrilling ride as the UXV crawls, swims, and even shrinks to miniature to get an insect - sized perspective on the world.
OTHER OFFERINGS
Dining
Wildebistro: A grab-and-go cafeteria inside National Geograhic Ultimate Explorer, Wildebistro offers options for the whole family.
Shopping
The Explorer Depot: sells a wide range of high-end apparel, souvenirs, and helpful tools.