- Receive Tickets via Express Delivery
- No Cancellation
- All Attendees Require a Ticket
- Chinese Language
---
The tune of water rises in Xiangxi, west of Hunan province. It's a tune of the Miao song.
In ancient Xiangxi, lovers were separated by mountains and rivers, unable to get together, and also write letters to each other. So they made an appointment to sing to the river at the same time every night to express their thoughts. They deeply believed that the river could bring their thoughts to the lovers far away. Later, the tune was formed and passed down from mouth to mouth. These songs are as romantic and lingering as the meandering river, hiding helplessness and sadness.
Now, the tune of water along with the never-dry river burst through time and space and flows to Shanghai. We have been working to bring the music and dance of China's southwest minority to the contemporary in theatre. Not only do we go back to the roots of the art forgotten by most people, but we also explore the contemporary meaning of these ancient tones. What is the significance for today of these ancient tones that have been circulating for thousands of years? What else can we get from this?

This time, let's sing to the river. In this era of information flooding, we set aside this particular moment to inject emotions into the river, to precipitate, to ferment, to see the softest place in our hearts. We will also inject our expectations into the river, to listen, to witness, to give the warmest response to our future.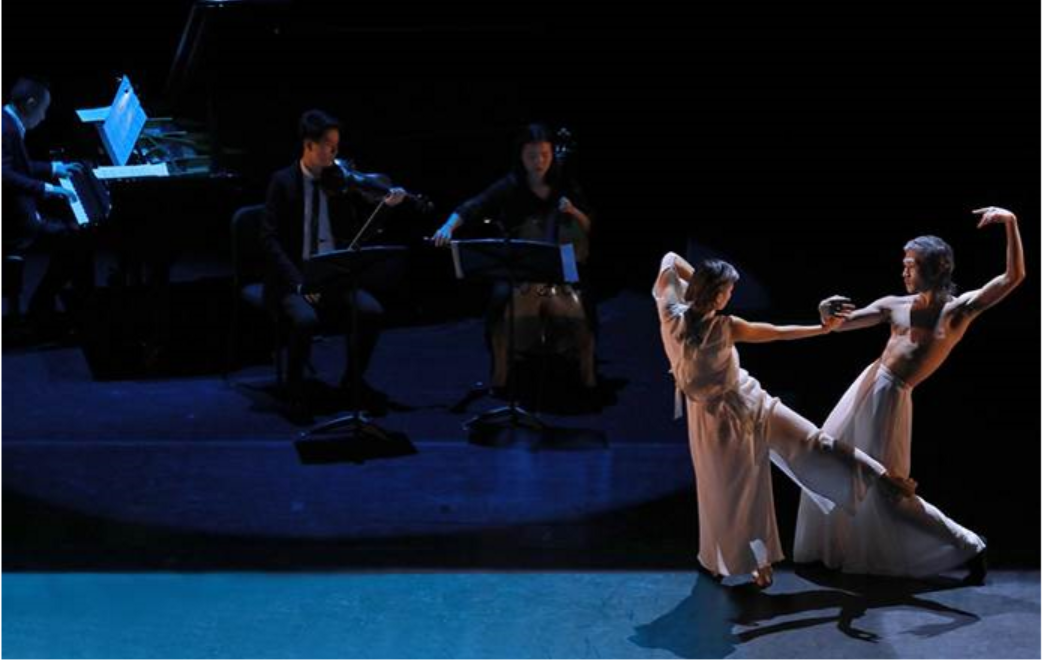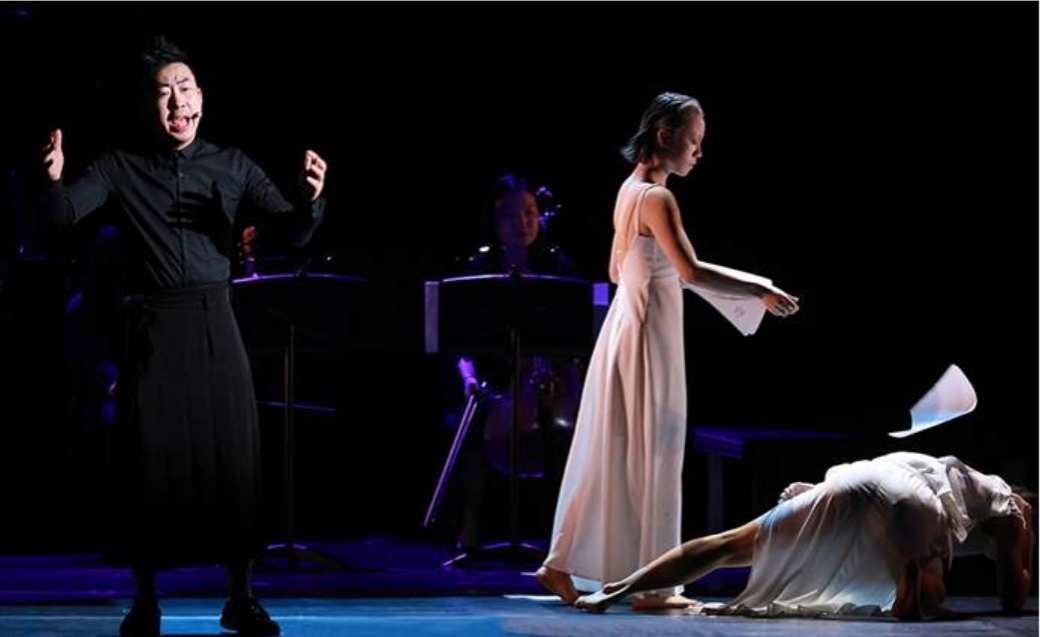 Director/Singer: Peng Zhang
Composer: Liu Wen
Violin: Tang Yun
Piano: Zhang Yi
Percussion: Zhang Chao
Dance: Xiao Chengyong, Guan Xilu
Performance: DBT Dance Group