👉 Receive E-ticket via Email
👉 Gain Admission with E-ticket
👉 Age 18+
👉 Tickets DO NOT Guarantee Seating
👉 No Cancellation
---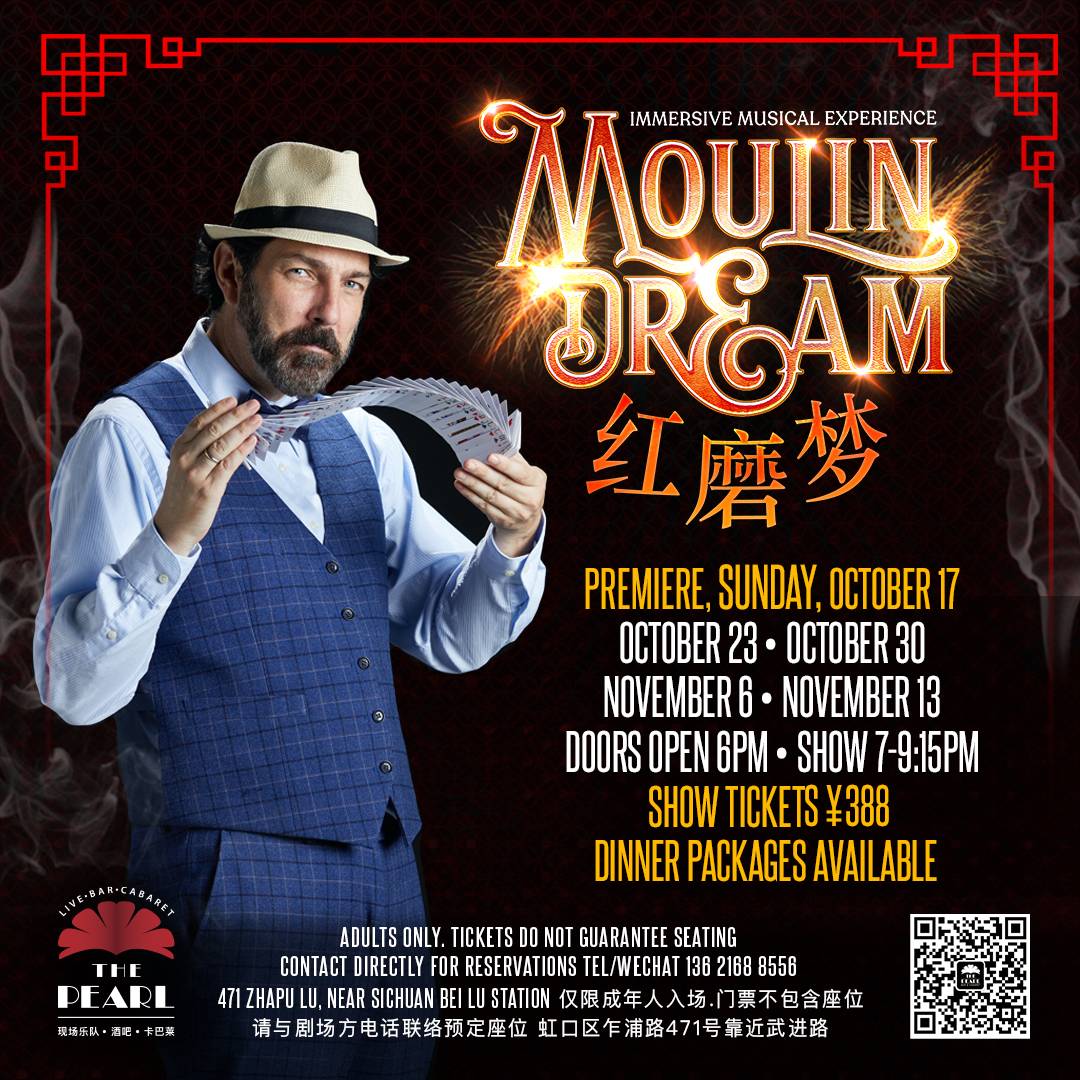 Moulin Dream: The Pearl Experience
Back in the 1920s, Shanghai was the center of the universe and labeled as the Paris of the East, the New York of the West. It was known for its high society and infamous whisky parties backed by a roaring jazz soundtrack. Today, Shanghai continues to have that dreamlike quality that is tough to ignore. Like being in a movie, we often delve into voyeurism from our safe spaces so that we can live vicariously through others. The Pearl, with its cast of distinctive personalities, has that same surreal appeal. Now, the Pearl has come full circle where these characters invite you into their lives and harkens back to a time long before most of us stepped foot inside of this city.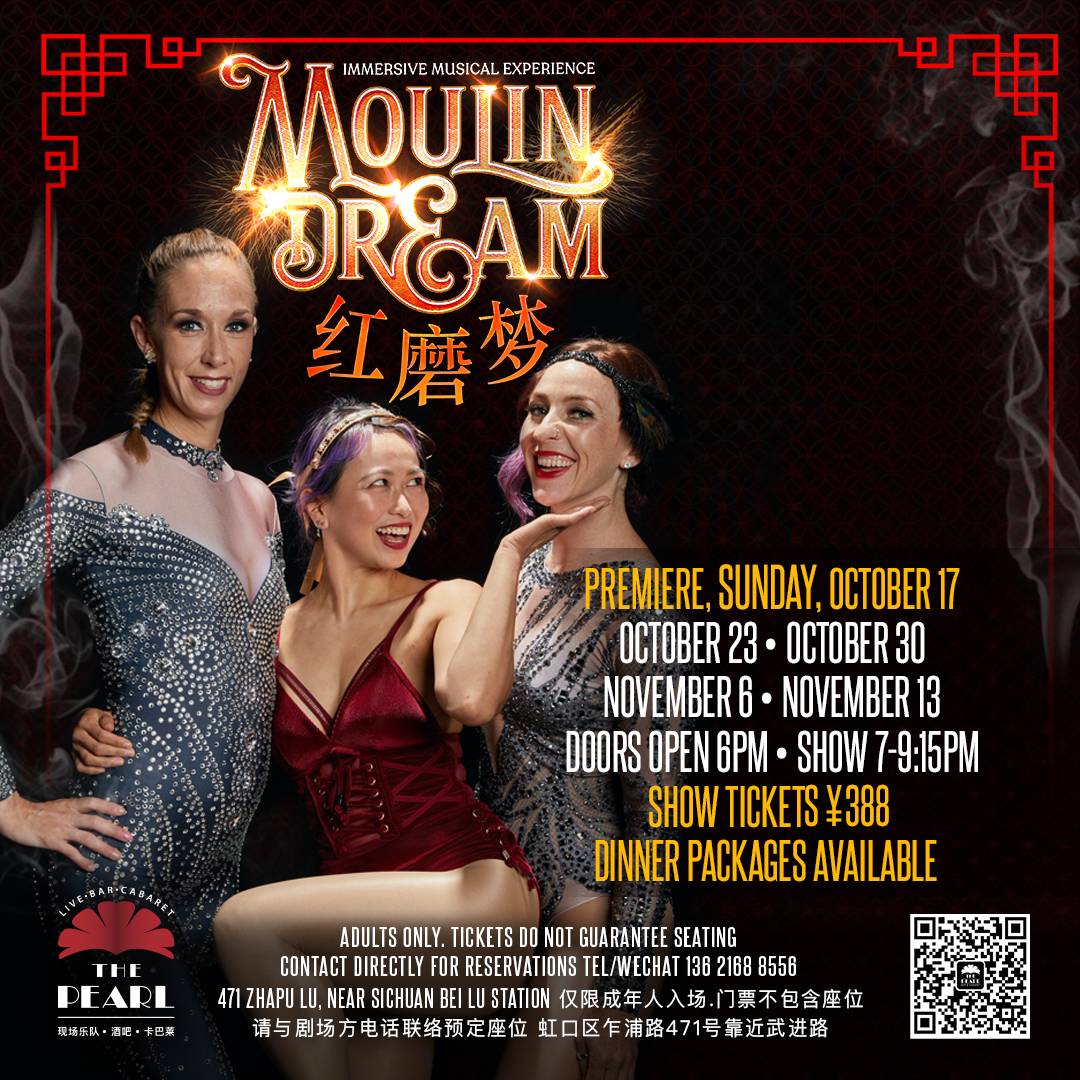 Moulin Dream: The Pearl Experience is a new interactive theatrical venture from the minds behind Ship of Dreams: The Titanic Experience. It combines the rich tapestry of Shanghai nightlife with a theatre steeped in tradition and the Chinese novel Dream of the Red Chamber at its core. It invites voyeurs to enter the Pearl at their own risk. Once inside, you are transported back in time to an era of art and exploration. The Pearl being the backdrop as a unique location from Shanghai's International Settlement days.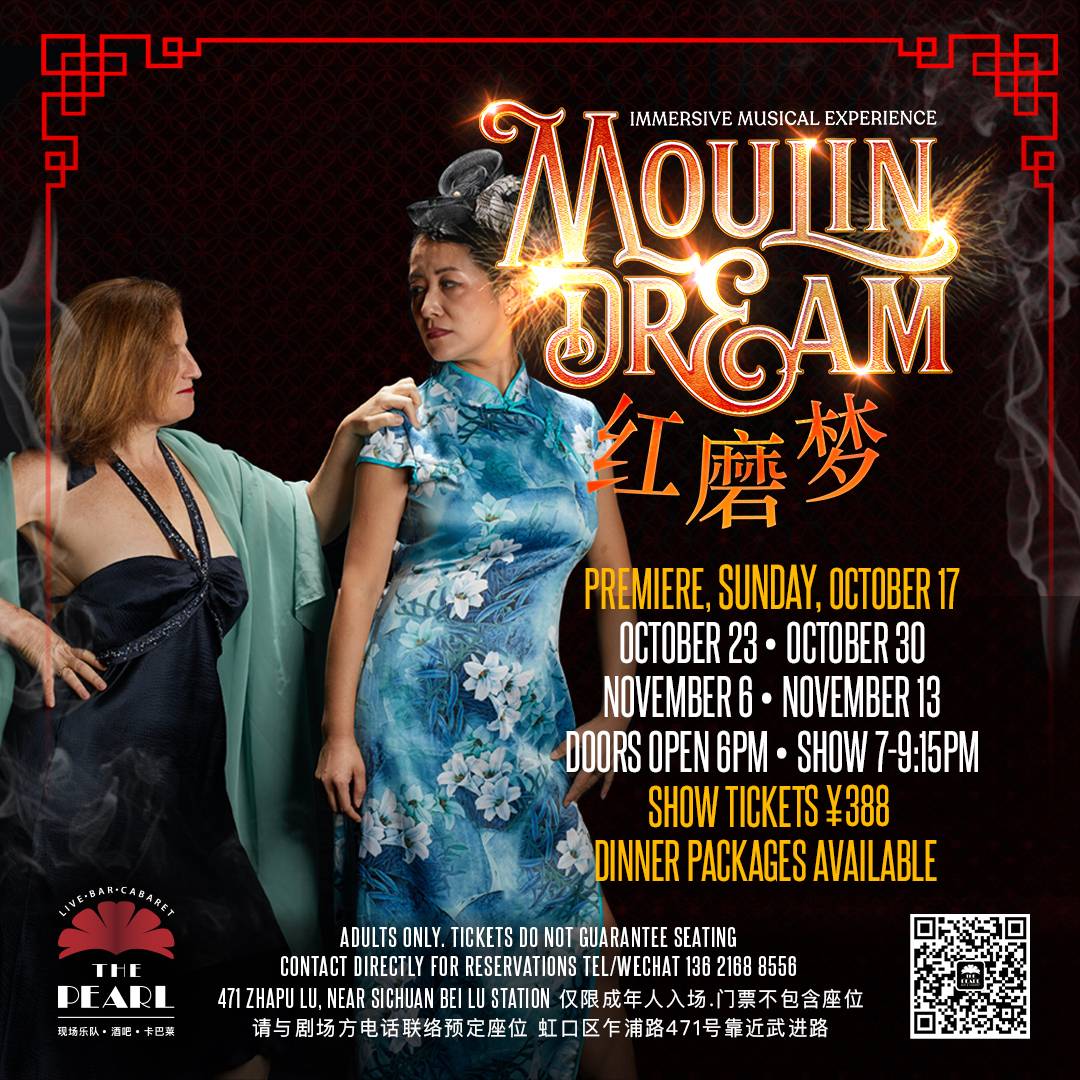 The theatre is transformed into a unique world where characters from Dream of the Red Chamber abound taking you to different parts of the theatre to experience music, burlesque, cabaret shows, and high-flying aerialists who will help you embark on a journey of discovery. Choose which actors you want to follow and interact with or rooms you want to secretly enter. But, beware, this show is addictive and you might find yourself returning for several nights to follow a new character or to take delight in exploring new places.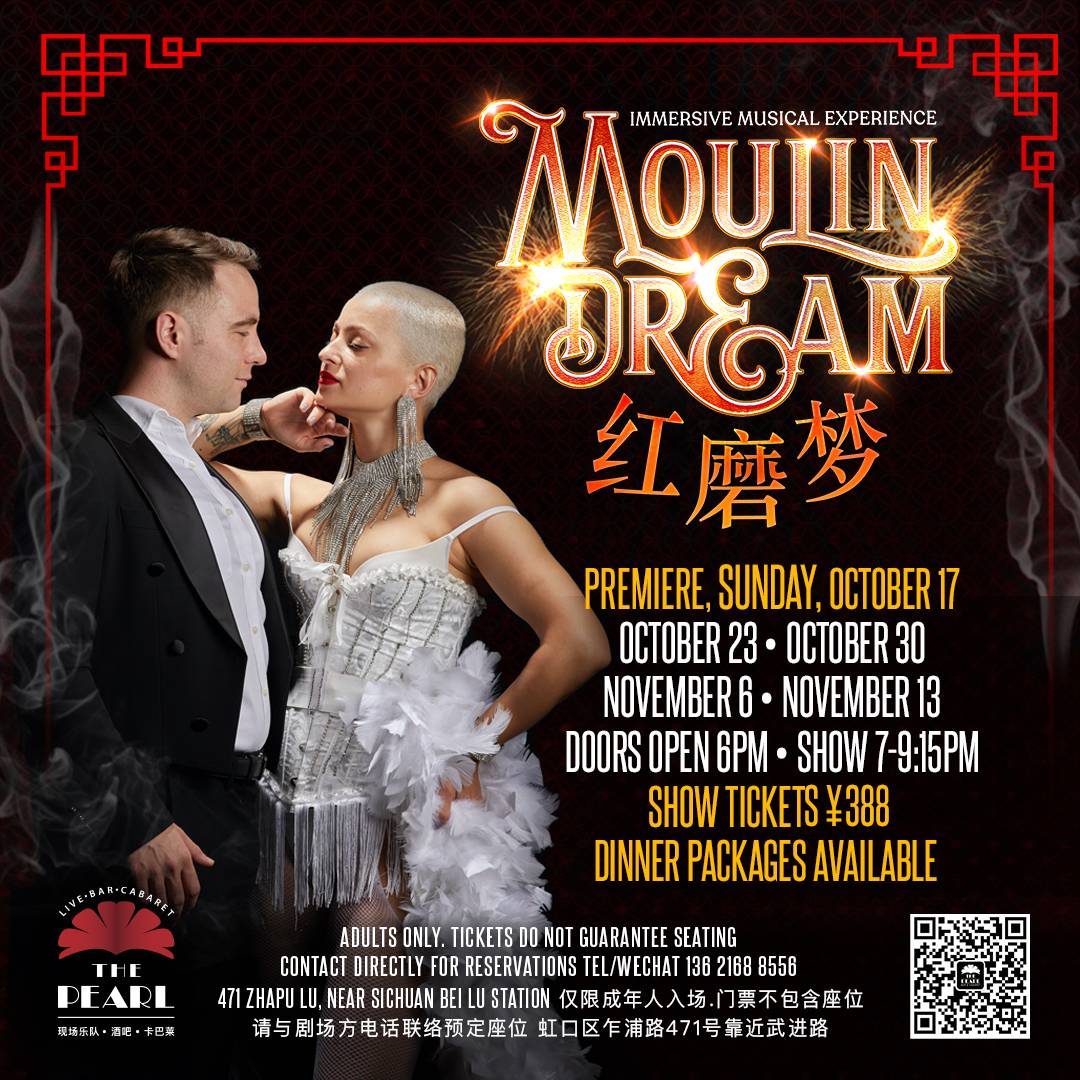 Dressing up is encouraged and seeking adventure is highly recommended. Whether you want to be entertained on the first floor, take a chance in one of the rooms on the second floor, or desire to know the mystery of what's on the third floor, there is something for everyone. There are VIP dinner and drinks packages for those interested in the coveted balconies to the plush red booth seating. Tickets can be purchased for RMB 388 (early bird) or RMB 488 at the door. They can be purchased via WeChat by scanning the QR code or at the door. Doors and kitchen open at 6pm (so come early for a quick bite or check our singles and couple's package), happy hour is from 6 to 7 pm, the show is from 7-9pm. Each night we will have a Pearl concert starting from 10pm, so please let us know in advance if you wish to buy a ticket for the additional concert and party.