Miracle: The Bellini Family and the Renaissance
459 Masterpieces of Art
A Reunion of Leonardo da Vinci, Michelangelo and Raphael in Shanghai
A Legend of Family Collection Lasting 6 Centuries

Collectively organized by Shanghai Himalayas Museum, Bellini Museum and Museo Ideale Leonardo Da Vinci, Miracle: the Bellini Family and the Renaissance will be presented at Shanghai Himalayas Museum from September 28th to December 23rd, 2017.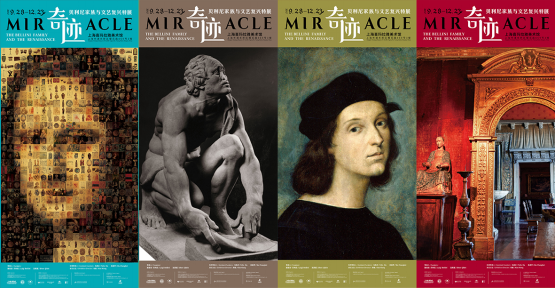 This year marks the 47th anniversary of the establishment of diplomatic ties between China and Italy, and it also witnesses substantial extension of the "One Belt One Road" strategy. Under such a background, to bring an exhibition featuring the collection covering a time span of more than six centuries from Italy to Shanghai, to China, seems all the more important and meaningful. More than an exhibition of art, it is also an occasion for profound cultural exchanges.

Curated by Dr. Luigi Bellini, director of the Bellini Museum and the 21st-generation successor of the Bellini Family, and Shen Qibin, founding director and chairman of the board of the Shanghai Himalayas Museum, Miracle: the Bellini Family and the Renaissance will feature 459 masterpieces of art from the Renaissance onward, including paintings, sculptures, manuscripts, furniture, decorations, tapestries and tableware as well as crowns from noble families.
Other than the presentation of artworks and treasures, the exhibition, by the use of new media and AR technologies, will "re-create" the Bellini Museum in Shanghai, offering audience a chance to vividly experience the culture and life scenes of the Florentine during the Renaissance.
At the same time, an "exhibition-within-exhibition" entitled
Myth and Rivalry: Leonardo Da Vinci with Michelangelo and Raphael
, which is curated by Alessandro Vezzosi, director of the Museo Ideale Leonardo Da Vinci, will be presented in line with
Miracle: the Bellini Family and the Renaissance
.