- Receive Tickets via Express Delivery
- All Attendees Require a Ticket
- No Cancellation
- Children Under 1.2m Not Permitted

---
The Budapest Symphony Orchestra MAV, also known as the MAV Symphony Orchestra is one of Hungary's top orchestras, comprising 90 professional musicians. Its name in Hungarian is MÁV Szimfonikus Zenekar. The initials MAV stand for Magyar Államvasutak, or the Hungarian State Railway, which founded the orchestra in 1945. The group is central to Budapest's concert life, performing at the city's most historic halls, the Palace of Arts, and the concert hall of the Franz Liszt Academy.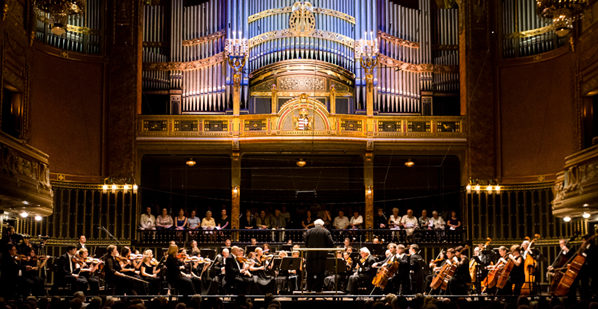 Their repertoire ranges from the Baroque to contemporary music. The orchestra has instituted a chamber music series and a series of youth concerts, and it performs each year at the prestigious Budapest Spring Festival. In 1999 the orchestra was among a select group that participated in realizations of the famed Three Tenors concerts, and it has appeared all over Europe and toured in Lebanon as well (where they have appeared at the Beiteddine Festival), Oman, Chile, Brazil, Argentina, and the Far East, where they gave concerts in Tokyo's Suntory Hall and the Shanghai Asian Art Center. Guest conductors of the orchestra have included major international figures such as Kurt Masur, Herbert Blomstedt, Hans Swarowsky, and Kobayashi Ken-Ichiro who, since 2014, has been the orchestra's permanent guest conductor.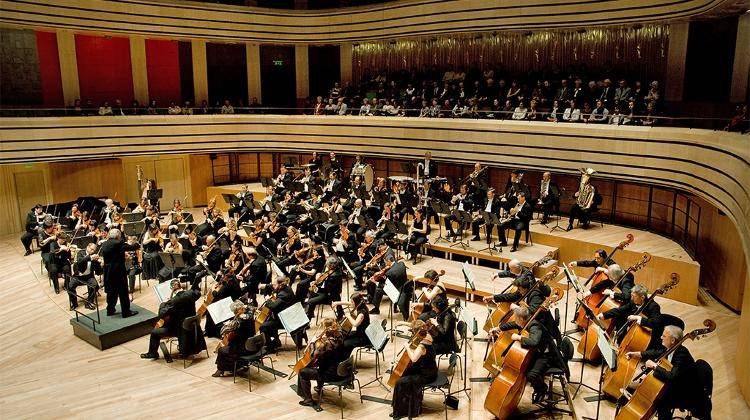 Conductor: Ádám Medveczky
He was born in 1941 in Budapest. After studying at Béla Bartók Conservatory of Music, he graduated as a teacher of percussion instruments and solfeggio in 1962. Between 1960 and 1969 he was a member of the Hungarian National Philharmonic Orchestra as leader tympanist and regularly performed in the orchestra of the Hungarian State Opera as well. After getting his conductor and music theory teacher degree in 1971, he took part in a conductor course in Rome and Venice. Since 1969 he has conducted the orchestra of the Hungarian State Opera; between 1990 and 1993 he filled the position of music director at the Opera House.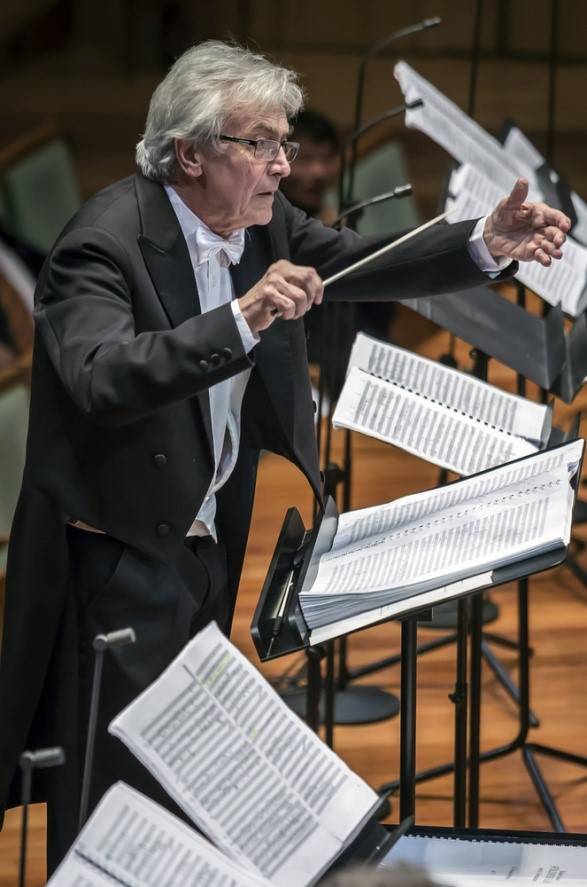 From 1988 to 1997 he was the art director of the MATÁV (today T-Com) Orchestra and filled the same position at the Győr Philharmonic Orchestra between 1997 and 2009. In 2008 he was awarded the Alternative Kossuth Prize. He was selected as a life member of the Opera House and received the Liszt Award and Artist of Merit award. Recently he works as an associate professor at Franz Liszt Music Academy in Budapest. In March of 2011, he received Kossuth Prize; in December of 2016, he became a Prima Primissima Award laureate.
Program
1. Kodály: Dances of Galánta
2. Dohnányi: Symphonic Minutes
3. Brahms: 1st Hungarian Dance
- Intermission -
1. Brahms: 6th Hungarian Dance
2. Bartók: Dance Suite
3. Johann StraussⅡ: Anna Polka
4. Johann StraussⅡ: Die Fledermaus Overture
5. Johann StraussⅡ: Kaiserwaltzer
6. Johann StraussⅡ: Unter Donner und Blitz, op. 324
7. Johann StraussⅡ: An der schonen, blauen Donau, op. 314
8. Johann StraussⅡ: Tritsch-Tratsch Polka, Op.214