👉 Instant Confirmation
👉 Receive E-ticket via Email
👉 Show Your E-ticket @ Venue
👉 No Cancelation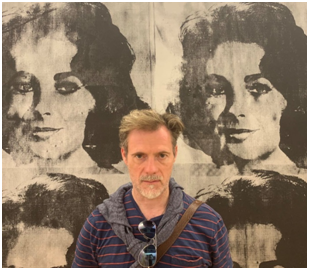 Mathieu Cambier is a British-French painter. For a number of years he was a university teacher. However painting was always his passion so he returned to it seriously as his principle occupation. He has exhibited his work in a number of countries including the UK. When his wife and their little dog moved to Shanghai five years ago he was determined to paint a series of contemporary images that capture a snap shot of life in Shanghai. He wanted to concentrate on people mostly.
He wants to share with audience that these works are intended to celebrate that we are all in our own ways unique, that we all share the same experiences of travelling in our own ways whether we are in New York, Paris or Shanghai. The images have no real chronology he hope that they will be as meaningful in a hundred years as they are today, his real intention is that people will look at them and appreciate the importance of everyday existence and the part we all play in making the world more colourful as a global community. Painting these images has been one of the greatest trips of his life and he hope that people will all enjoy this extraordinary journey together.