👉 Paper tickets delivery
👉 Children under 1m are not allowed to enter
👉 Children over 1m will be admitted by full tickets
👉 No cancellation
👉 Negative nuclear acid test results within 48 hours is required for admission
---
Program
MAHLER Symphony No.3 in D minor
I. Kräftig; Entschieden
II. Tempo di menuetto; Sehr mässig
III. Comodo; Scherzando; Ohne Hast
IV. Sehr langsam; Misterioso
V. Lustig im Tempo und keck im Ausdruck
VI. Langsam; Ruhevoll; Empfunden
*曲目以现场为准 Program is subject to change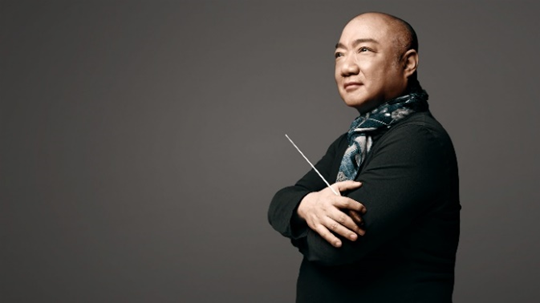 Xu Zhong | conductor
President of Shanghai Opera House
Chief Conductor of Suzhou Symphony Orchestra
Dean of Soochow University School of Music
Verona Summer Festival/Opera Principal Conductor
International Opera Chair, Royal Welsh Academy of Music and Drama
Cardiff World Singer Competition External Commentary Expert
Independent Non-Executive Director of NetEase Cloud Music
A Chinese conductor and pianist renowned in the international music scene, he is currently the President of the Shanghai Opera House, the Chief Conductor of the Suzhou Symphony Orchestra, the Dean of the School of Music of Soochow University, the Chief Conductor of the Verona Summer Music Festival/Opera House, and the Royal Welsh Music and Drama. Chairman of the Academy International Opera, external commentary expert of the Cardiff World Singer Competition, and independent non-executive director of NetEase Cloud Music.
From 2012 to 2015, he served as the artistic director and chief conductor of the Bellini Opera in Italy, becoming the first Asian musician ever to hold this position in a famous Italian theater. From 2013 to 2019, he served as the music director and chief conductor of the Israel Haifa Symphony Orchestra, becoming the first Chinese musician to serve as the orchestra director in the history of Israeli music.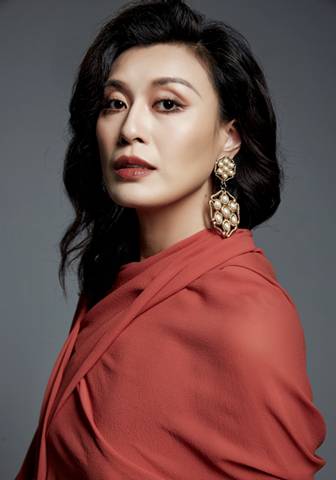 Zhu Huiling | Mezzo-soprano
A mezzo-soprano singer in Europe, she graduated from the High School Affiliated to Shanghai Conservatory of Music, the Hamburg National Conservatory of Music and the Stuttgart National Conservatory of Music in Germany. As one of the most high-profile vocal artists in China, Zhu Huiling regularly collaborates with major orchestras and opera houses, performing operas such as "Tang House", "Spanish Time" and "Carmen", as well as Mahler's 2nd, 3rd and 8th symphonies Song, "Song of the Earth", Verdi's "Requiem", and premiered Ye Xiaogang's "Song of the Prairie", "Lu Xun", "The Secret Talisman of Creation" and other works.
Since 2017, she has been invited to participate in the "World Human Rights Day" of the United Nations in Geneva and the "Silk Road" series Gala concert tour hosted by the United Nations. In 2018, Huiling Zhu collaborated with the Munich Philharmonic on the world premiere of Tan Dun's work "Ode to Mercy", and then toured in Los Angeles, Melbourne and other places. From 2021, Zhu Huiling will join hands with pianists Xue Yingjia and Li Jian to start a special concert tour of art songs. Zhu Huiling is the artistic director of the non-profit organization Hamburg New Generation Artists Foundation, a professor of the Shenzhen Conservatory of Music of the Chinese University of Hong Kong, and a distinguished professor of the School of Art and Media of Tongji University.

Suzhou Symphony Orchestra
On November 18, 2016, the Suzhou Symphony Orchestra, jointly established by Suzhou City and Suzhou Industrial Park, was officially established. The orchestra is composed of more than 70 outstanding musicians from 19 countries and regions. It is a young professional symphony orchestra. As one of the wholly-owned subsidiaries of New Era Culture and Exhibition Group, since its establishment more than five years ago, JSTI has developed into an influential symphony orchestra at home and abroad. Under the leadership of music director Chen Xieyang and chief conductor Xu Zhong, Jiangsu Jiao planned and completed a music season that takes into account both classical music art and popularization. Since its establishment, JSTI has cooperated with many first-class artists at home and abroad, such as Robert Abbado, Daniel Oren, Christian Armin, Eisenbach, Anne-Sophie Mutter, Tan Dun, Wang Jian, Liu Shikun , Sheng Zongliang, He Hui, Yang Guang, Xavier Messet, Lv Siqing, Ning Feng, Qin Liwei, Yang Xuefei, etc.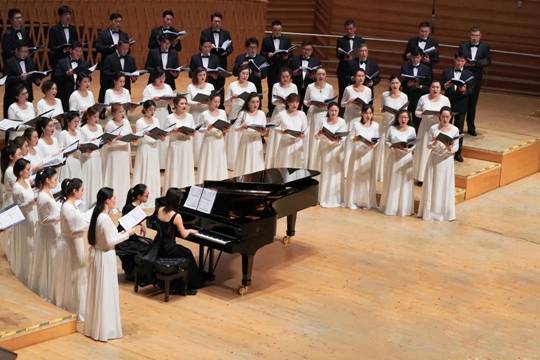 Shanghai Opera House Chorus
The Shanghai Opera House Chorus is a first-class professional chorus group in China and a vocal performance group with a long history. Years of artistic practice have enabled the choir to accumulate rich repertoires and repertoires in various vocal performance forms such as opera, oratorio, symphonic chorus, a cappella, ensemble and solo. Collaborated with world-renowned artists such as Aida, La Traviata, Nabucco, Turandot, The Wandering Dutchman, Falstaff, Girl in the Army, Madame Butterfly, and Othello "Tosca", "Carmen", "Bohemian", "Attila", "Manon Lesco" and other Western classic operas, "Ilia", "Carmina Brana", "Messiah" Oratorios such as Asia, The Fall of Faust, and symphonic choruses such as Beethoven's Ninth Symphony and Mahler's Eighth Symphony.
In addition to the rehearsal inheritance of Chinese classics such as operas "Jiang Jie", "Wild Field" and symphonic chorus "Yellow River Cantata", "Long March Group Song", etc., it is also devoted to "Morning Bell", "Tian Han", "Heaven and Earth Shennong", "Thunderstorm" and "The Swallow" He has created and arranged Chinese original repertoires such as Song, Song of the Country, Early Spring and February, and organized and planned the Wagner Opera Selection Collection Concert, The Charm of Opera - The Chorus of Foreign Opera Concert, The Voice of Volga, and Spring Greetings" and "Yearing in the Snow Regions" and other high-quality chorus concerts. He has visited more than 30 countries and regions successively, integrating Eastern and Western music traditions, and making contributions to the dissemination of Chinese culture and the exchange of Chinese and Western music.

Huangpu District Youth Art Activity Center Spring Youth Choir
Shanghai Huangpu District Youth Art Activity Center Spring Youth Choir is the "Key Team of Shanghai Student Art Troupe", with more than 200 members from primary and secondary schools in Shanghai. Since its establishment in 1996, the choir has won many awards in major international and domestic competitions, and has also gained rich stage experience by participating in operas, musicals, symphonic choruses, holding special concerts and other forms of artistic practice. Broaden horizons and raise standards.
In the course setting of the choir, the focus is on voice training, chorus, music theory, multi-part sight singing, physical training, etc., to help students from the initial establishment of singing state, pitch concept to perfecting personal skills, and adhere to the concept of "education" , cultivate students' spirit of being good at listening, knowing how to cooperate, having the courage to take responsibility, and being willing to contribute, teaching children to learn to sing, and to learn to be a human being. "Spring" will always strive to become a youth choir with a unique singing style, its own compositions and first-class singing standards.