👉 Book in Advance
👉 Receive E-ticket via Email
👉 Collect Paper Tickets @ Venue
👉 No Cancellation
---
Magic Jungle is a high rope course imported from Germany by Wanhang Tourism Shanghai Ltd. Locating in the famous north bund, it is established as a new icon for new sport choice in Shanghai.
It is composed of a 13-pole structure of high rope programs, including 94 elements of different difficulty levels. Highlights program like Giant Swing, Crazy Slide and Low Altitude Jump are of the most popular elements around the world.
Certificate issued by world's leading technical service organization TÜV SÜD
Designed by German experts, customized according to local climate, geographical and environmental conditions.
Materials have been strictly treated with first-class standards to ensure user safety.
Structure safety confirmed by the manufacturer, and technical certification organization from home and abroad.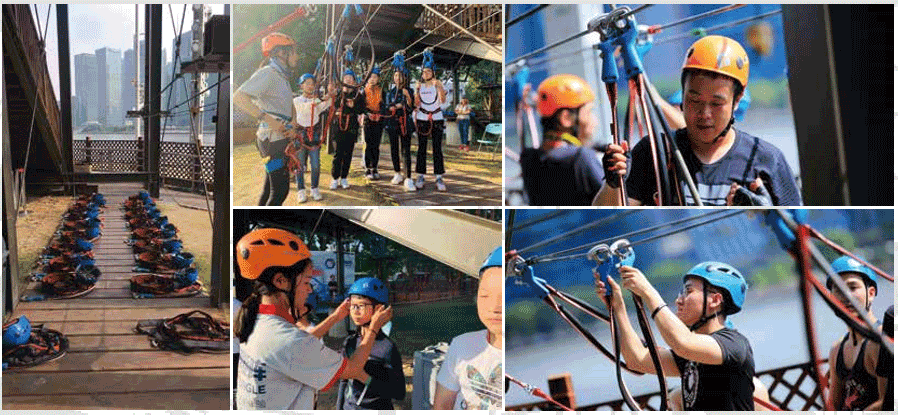 Every visitor is fitted with PPE consisting of harness, sing and CLiC-iT.
European patented double-locking CLic-iT equipment.
After entering the project, in any case, the user can only open one lock button, which guarantees the basic security of the experience.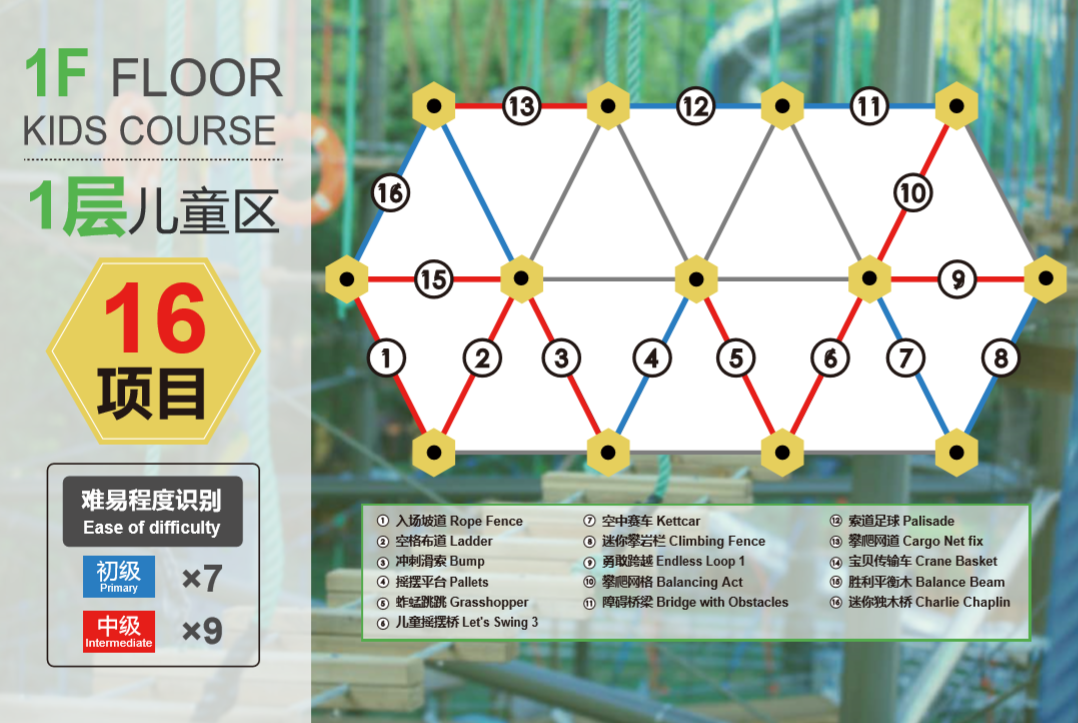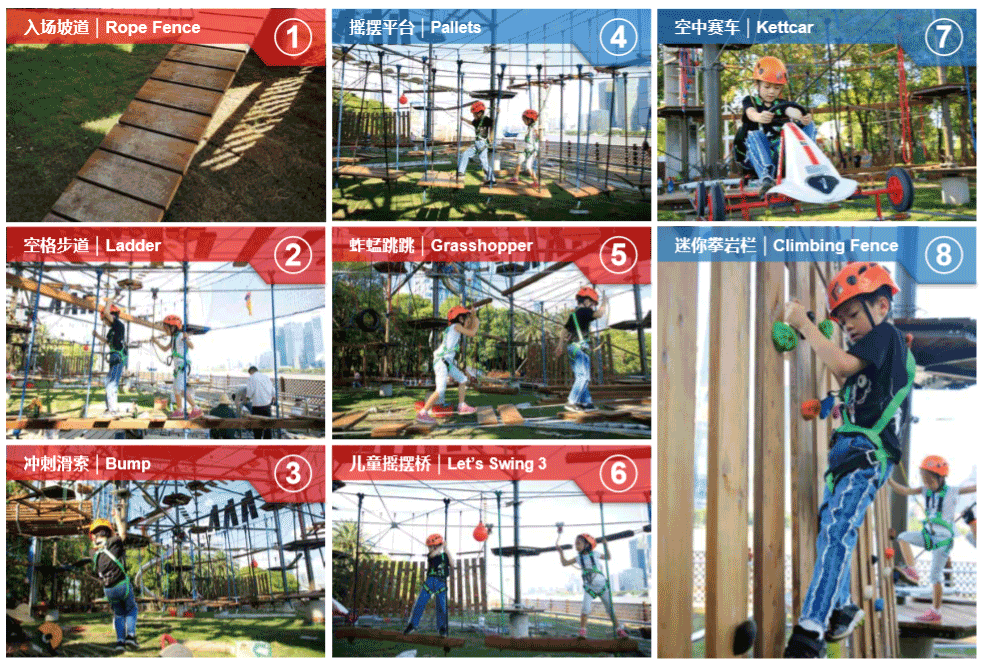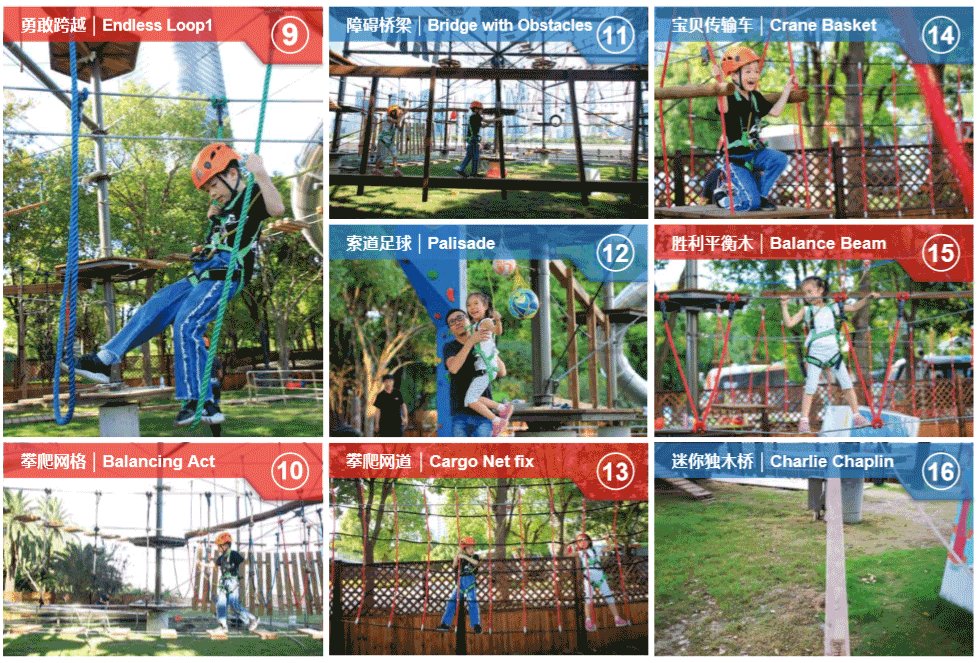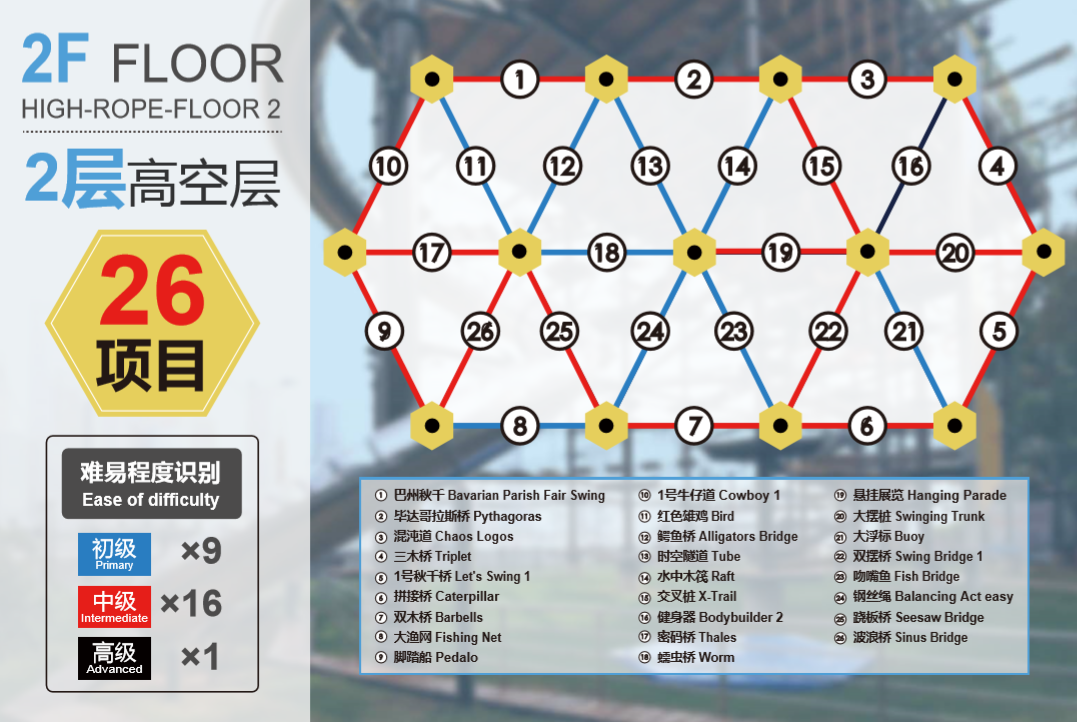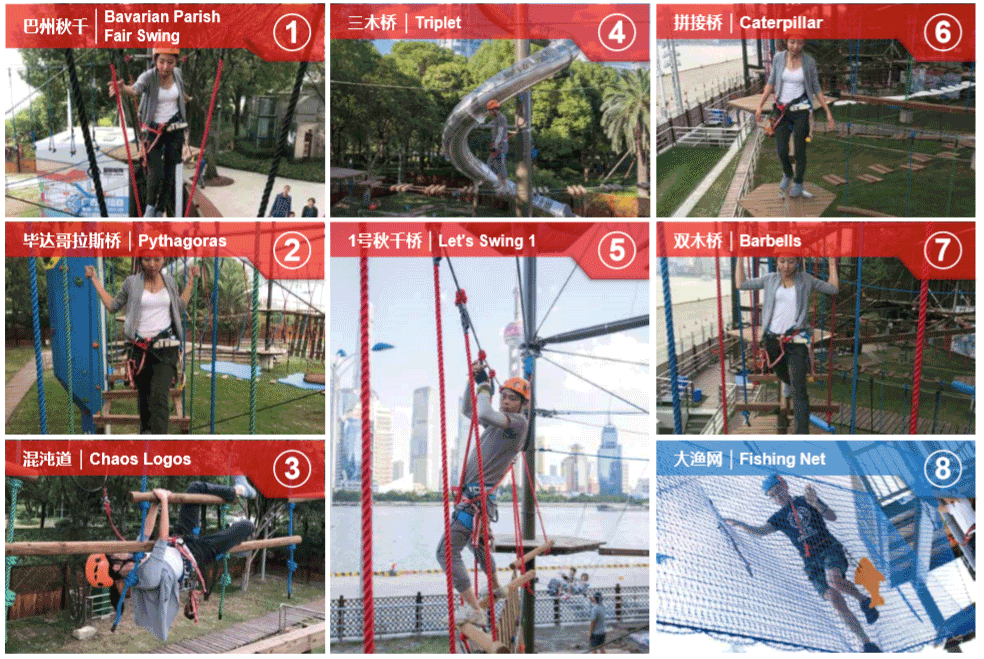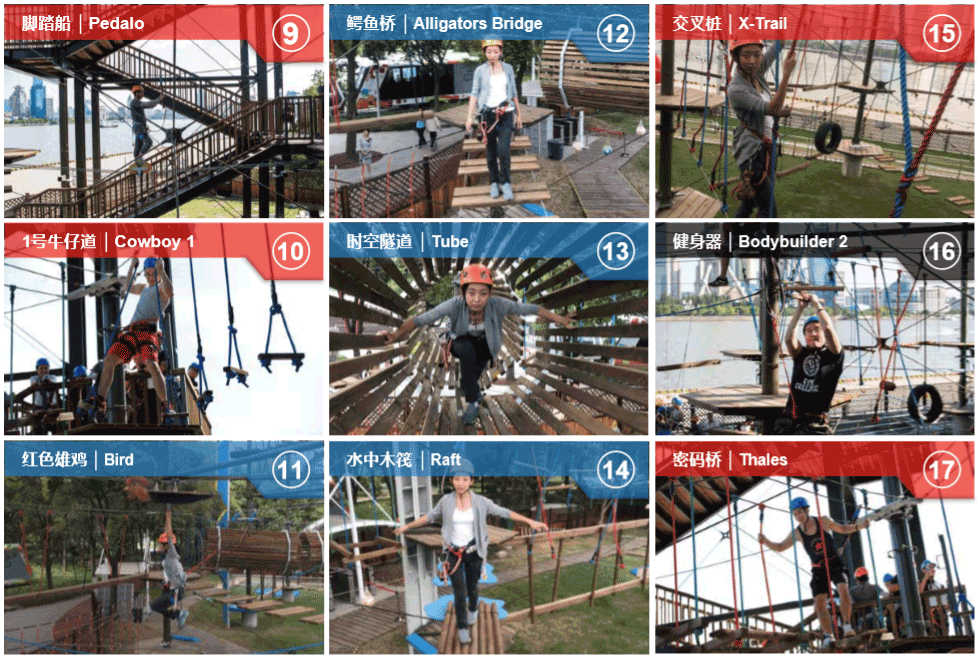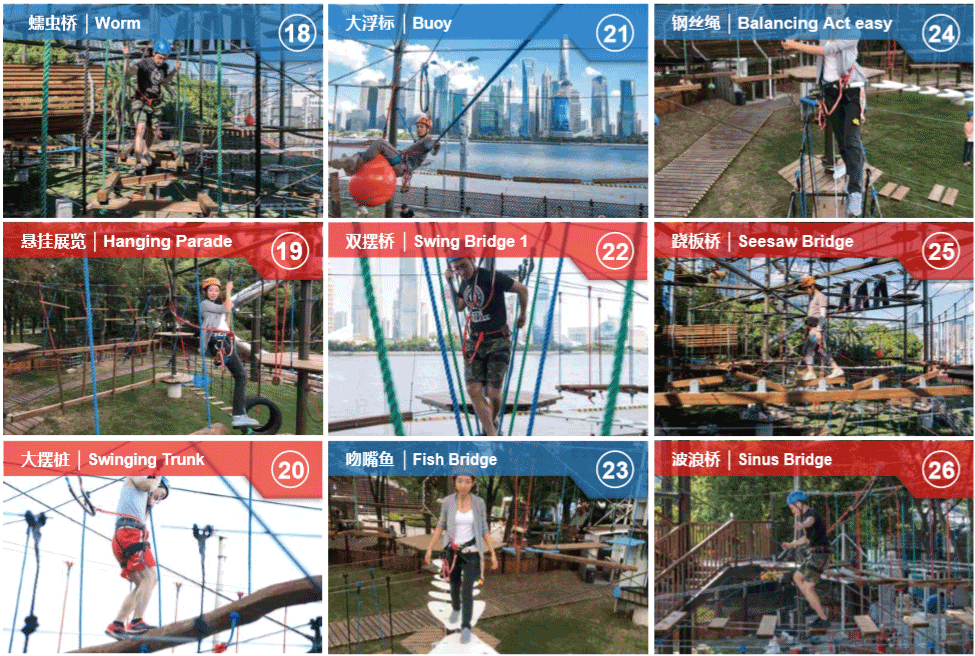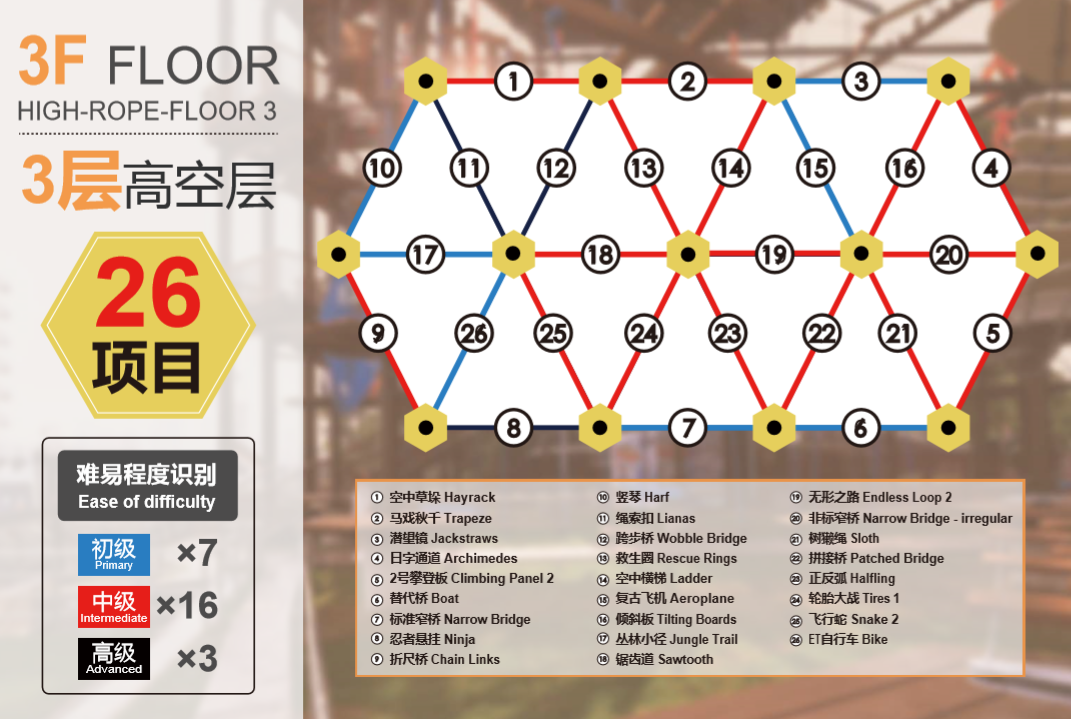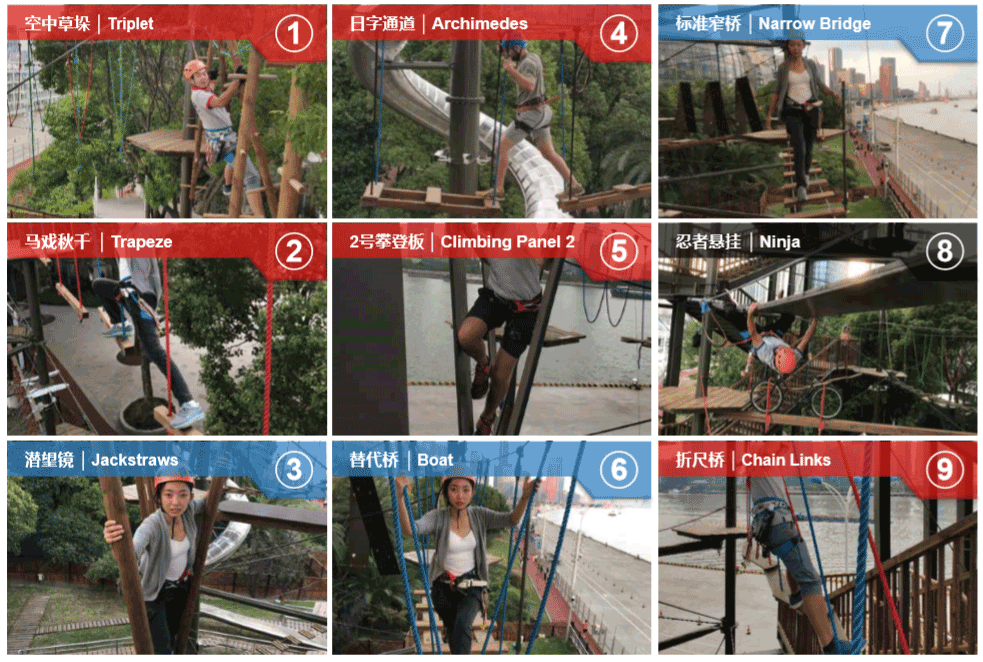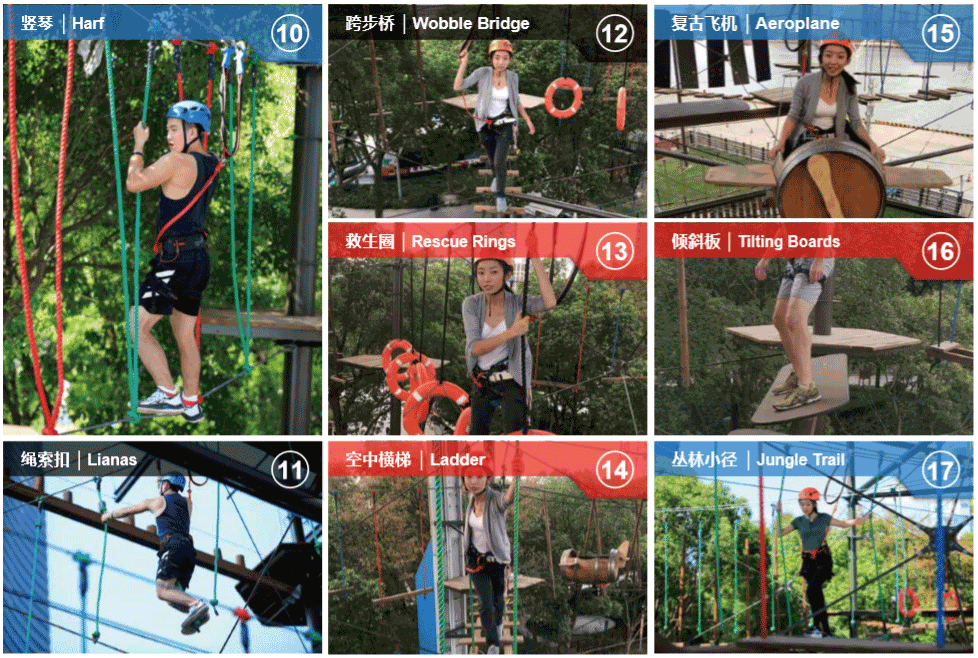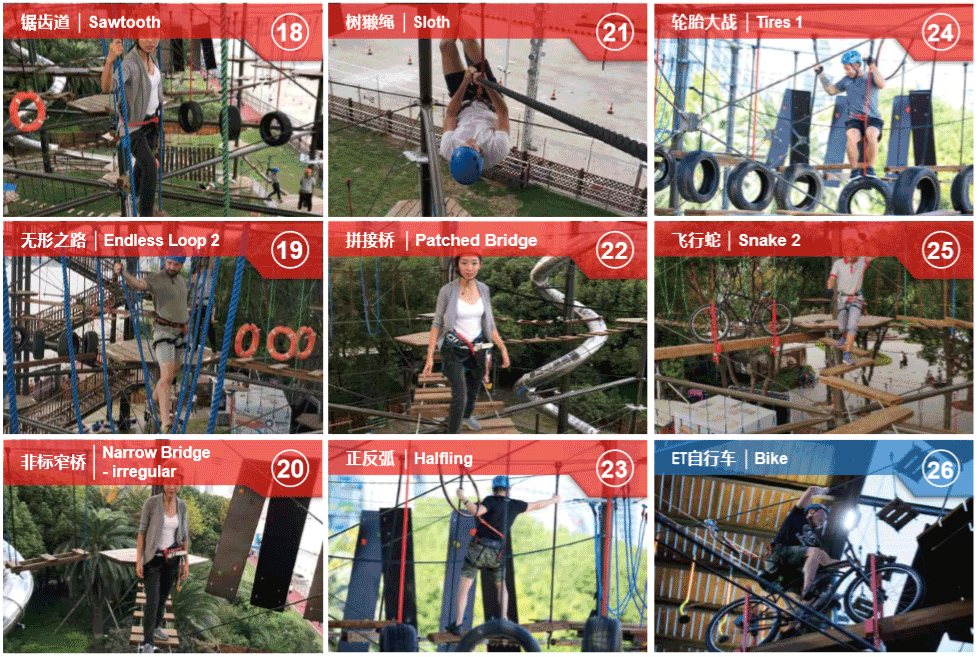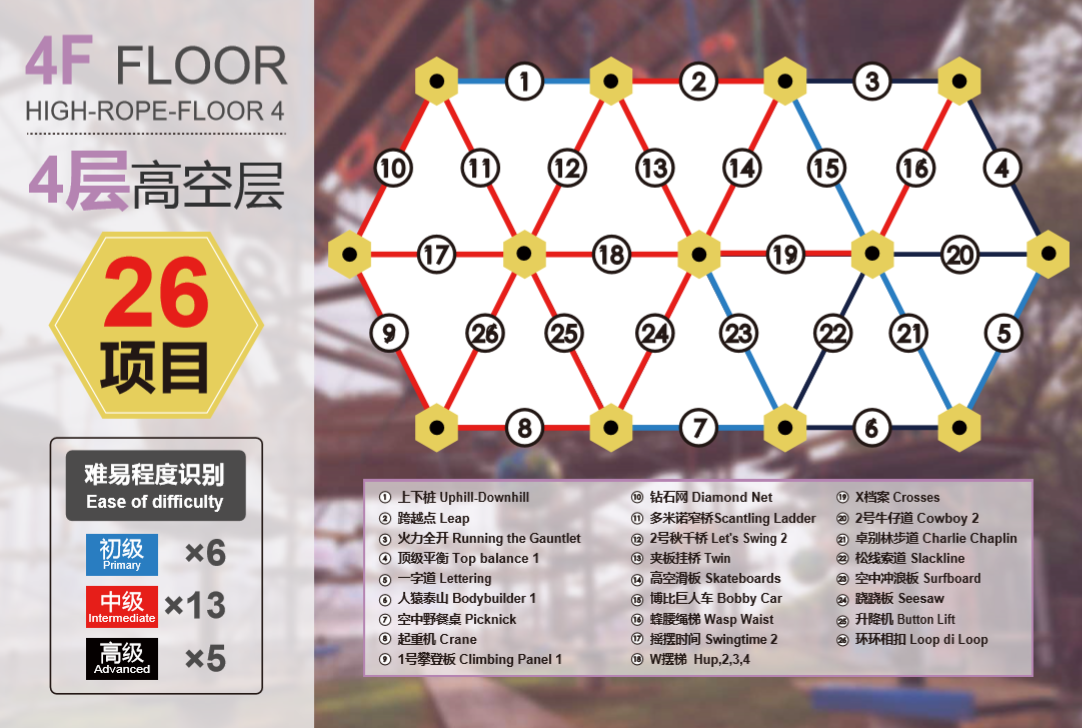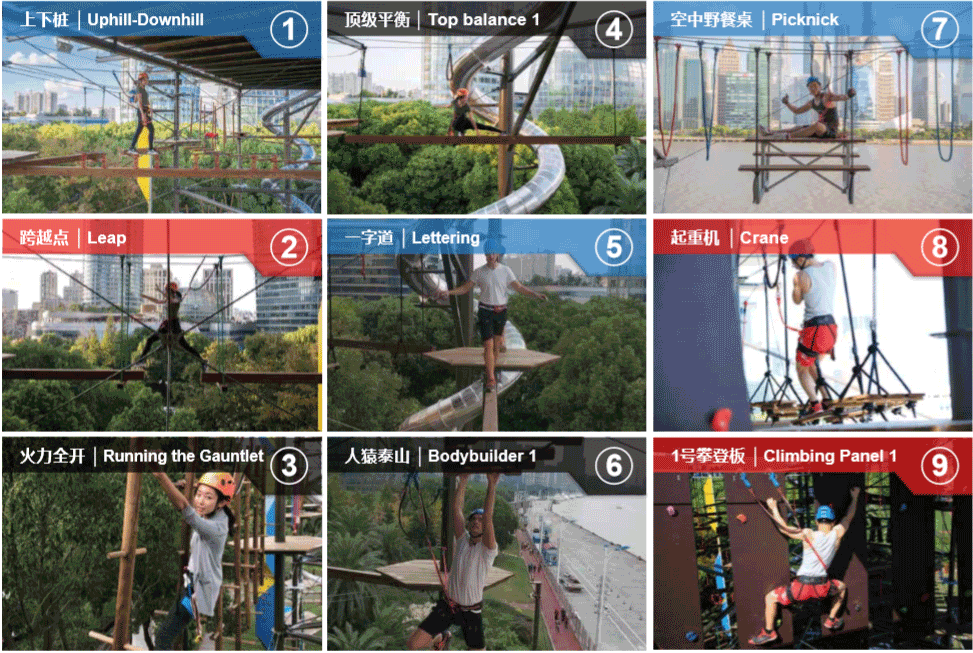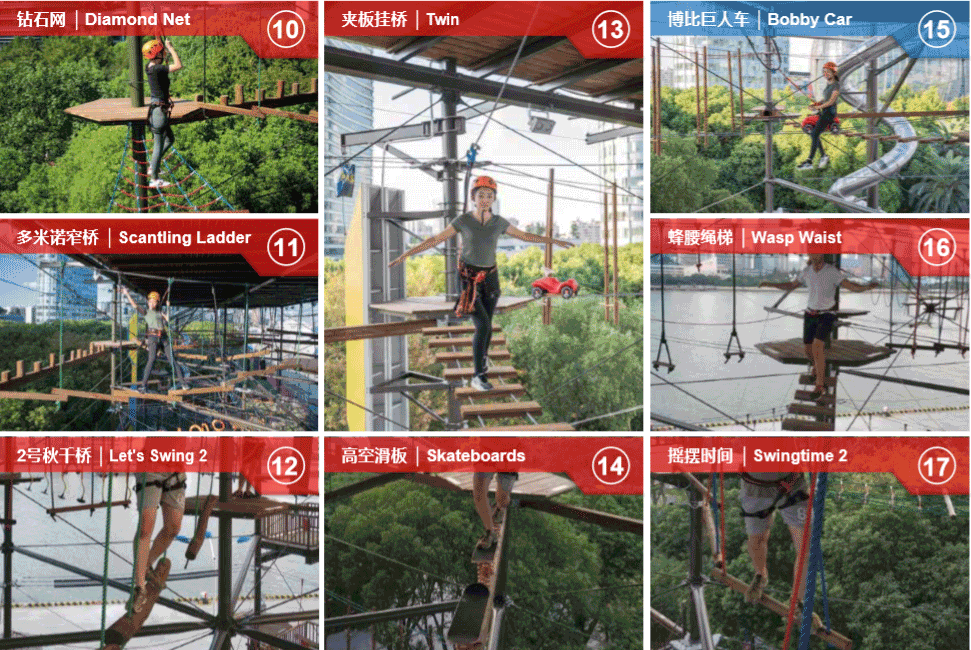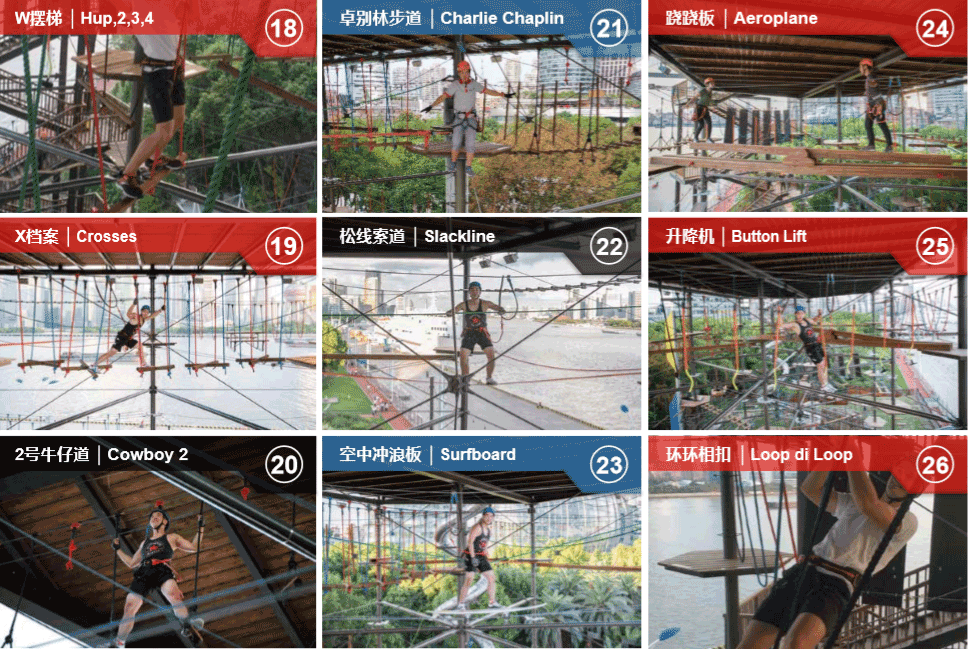 Giant Swing
It is one of the most popular rides in Europe and is an unbelievable element to all ages. The electric winch pulls the seat up to an angle of 50 degrees. After reaching the highest point, press the start button yourself, and you will be screaming involuntarily. Now you can start to act!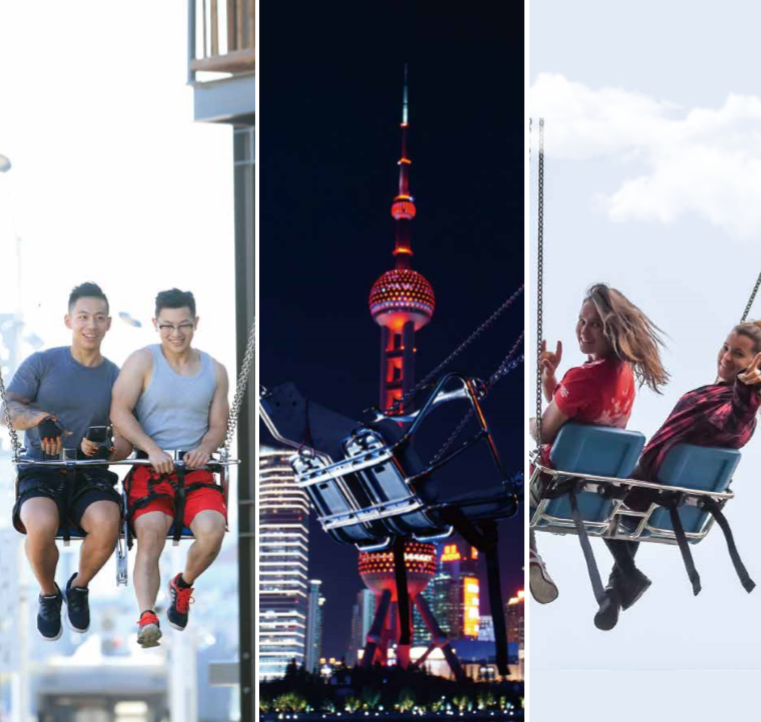 Magic Island
Open platform—a perfect platform for activities held in North Bund riverside, a leisure corridor with high oxygen content. The platform is surrounded by green land from three sides. With a high altitude above the Huangpu River, you can have a panorama view of the Golden Triangle.
The platform covers an area of 400 ㎡ , the height is 16m, and the maximum capacity reaches to 200 people.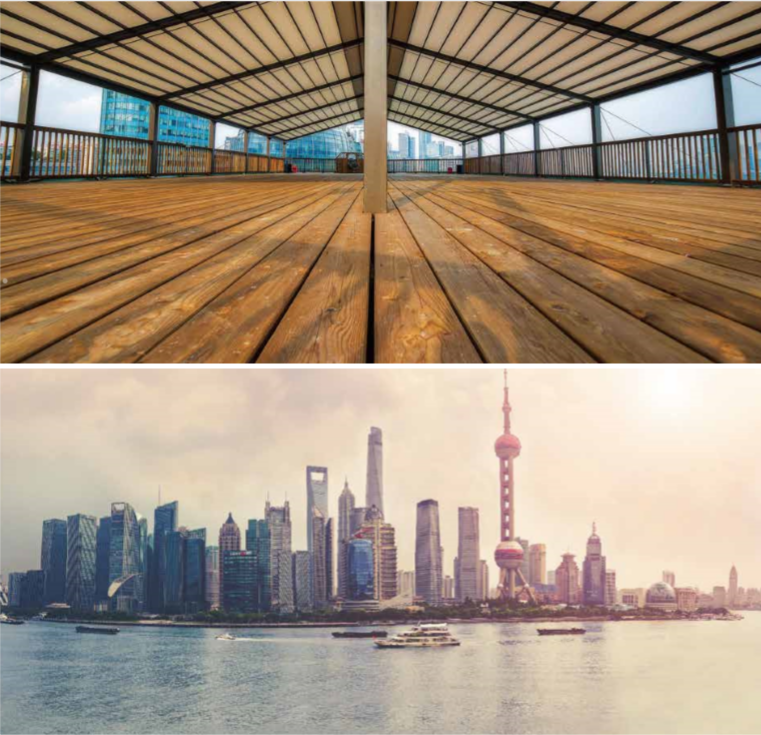 Crazy Slide
When the gravitational acceleration meets the spiral storm, the crazy slide may "crush" all the 360-degree North Bund scenery you see, leaving you fully enjoy. A coward or brave man? Just come and try.