- Receive Tickets via Express Delivery
- Children Under 1.2m Not Permitted
- All Attendees Require a Ticket
- No Cancellation
---
Shanghai philharmonic orchestra
In 1996, the Shanghai Broadcasting Symphony Orchestra was established through a merger with the Shanghai Film Orchestra and Shanghai Broadcasting Orchestra. Headed by former music director HU Yongyan, it made great progress and developed into a professional symphony orchestra. In April 2004, it was renamed the Shanghai Philharmonic Orchestra (SPO), with the celebrated conductor CHEN Zuohuang as its artistic director, began to adopt the world's most prevalent system of music seasons. In January 2008, conductor ZHANG Liang acted as its permanent conductor. In March 2009, the world-renowned conductor TANG Muhai became its artistic director. Since January 2018, the well-known conductor ZHANG Yi has served as its third artistic director, leading it to embark on a new journey.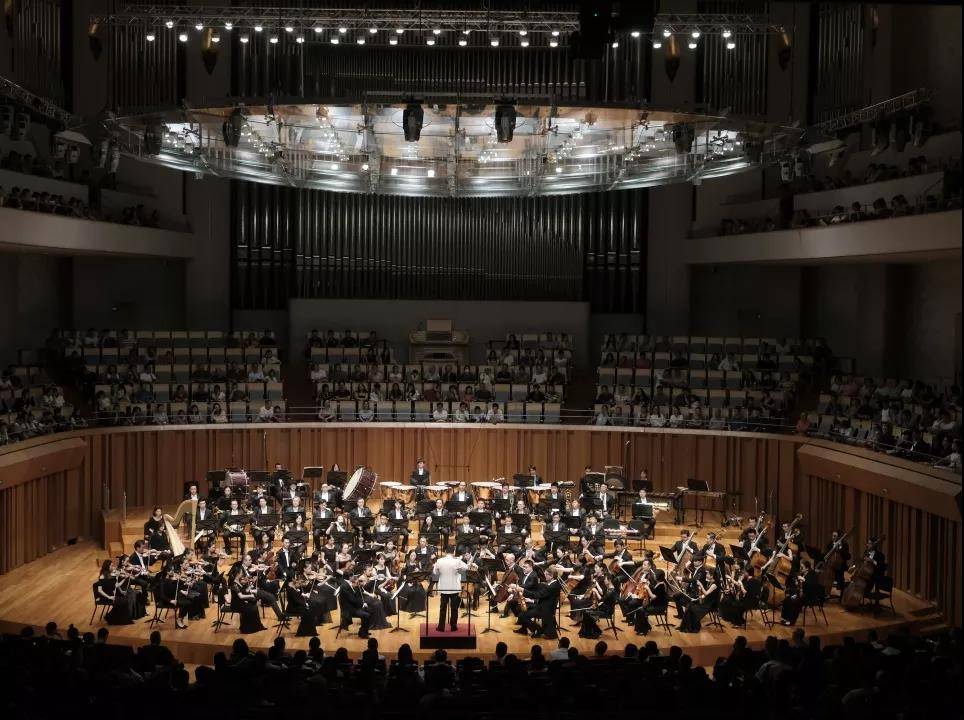 In recent years, the SPO has successively staged the following masterpieces: Violin Concerto of Benjamin Britten (premiere in China), Bernstein Mahler's works (Symphony No.1 in D major "The Titan", Symphony No. 2 in C minor "Resurrection", Symphony No. 3 in D minor, Symphony No. 4 in G major, Symphony No. 5 in C sharp minor and Symphony No. 7 in E minor), Saint-Saëns's Symphony No. 3 "Organ", The Firebird Suite by Igor Stravinsky, the oratorio Messiah by Handel, Pictures at an Exhibition by Mussorgsky, Dante Symphony by Franz Liszt, Beethoven's pieces (Symphony No. 4 in B-flat major, Op. 60, Symphony No. 6 in F major "Pastorale", Op. 68, Symphony No. 7 in A major, and Symphony No. 9 in D minor "Choral", Op. 125), The War Symphonies (Symphony Nos. 7, 8 and 9) and Violin Concerto No. 1 in A minor by Shostakovich, Concerto for Orchestra and Violin Concerto No. 2 by Bartok, Hary Janos Suite by Kodaly, Manfred Symphony by Tchaikovsky, Scottish Fantasy by Bruch, Symphony No. 3 in A minor "Scottish" by Mendelssohn, Symphonic Metamorphosis of Themes by Carl Maria von Weber and Symphony: Mathis der Maler by Paul Hindemith, Der Ring des Nibelungen by Wagner, Richard Strauss's works (Eine Alpensinfonie, Op. 64, Ein Heldenleben, Op. 40, Also sprach Zarathustra, Op. 30, and Till Eulenspiegels lustige Streiche, Op. 28), Symphony No. 6 in A major (WAB 106) by Anton Bruckner, Symphony No. 1 in E major, Op. 26 by Alexander Nikolayevich Scriabin, Symphony No.5 in B-flat major, Op. 55 by Glazunov, and Rachmaninoff's works (Symphonic Dance, Op. 45, Symphony No. 2 in E minor, Op. 27 and Symphony No. 3 in A minor, Op. 44).
Conductor: Yongyan Hu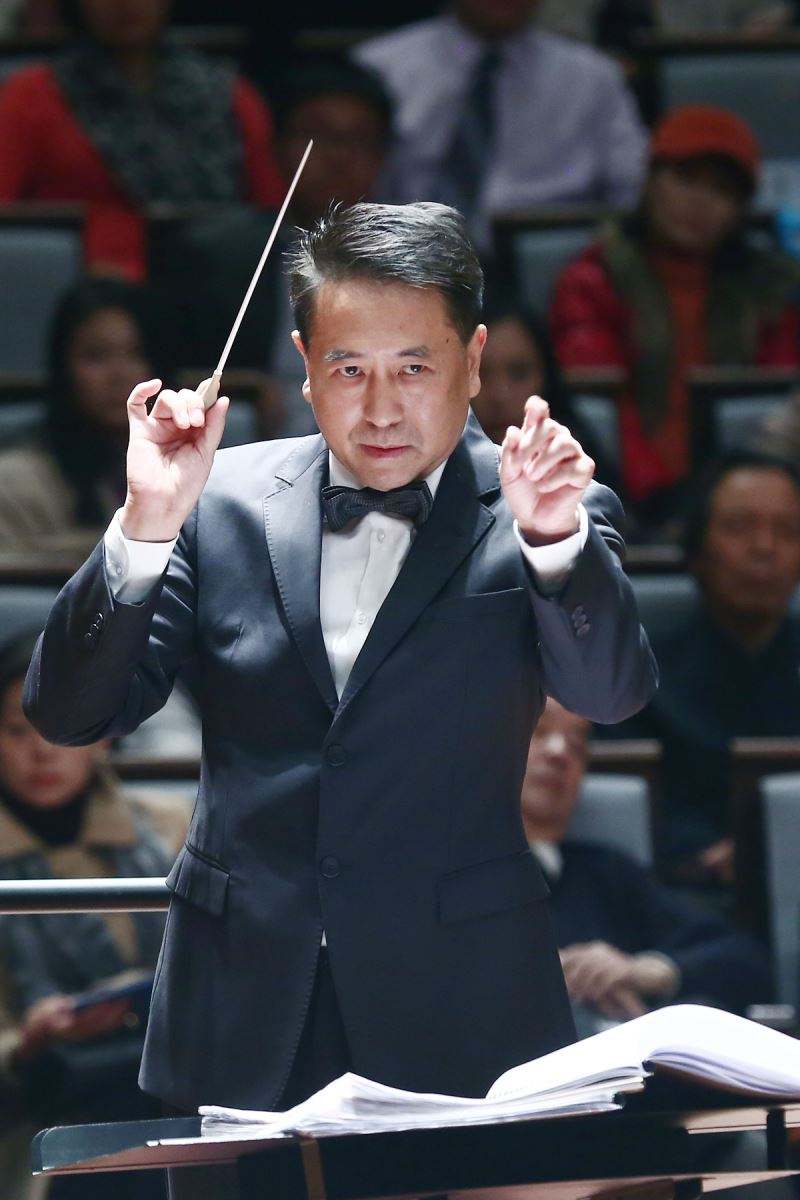 Yongyan Hu's versatile, energetic style makes him in high demand as a guest conductor for leading international symphony orchestras. In recent years his baton has lead such groups as the Orchestre National de France, London's Royal Philharmonic, Germany's Hamburg Symphony, New York's Buffalo Philharmonic, the New Jersey Symphony, the Singapore Symphony, the Hong Kong Philharmonic, the China Philharmonic and at Vienna's Wien,Modern contemporary music festival. In 2004 and 2005 Maestro HU received critical acclaim for conducting at Germany's young.euro.classic as well as at the Beethoven Festival in Beethoven's hometown of Bonn, Germany. He was the featured conductor with the celebrated Hollywood Bowl Orchestra in Los Angeles for a concert broadcast around the world. A career highlight was conducting the New York Choral Society's performance of Beethoven's Ninth Symphony as well as China's beloved Yellow River Cantata, a 2003 concert which was his Carnegie Hall debut. BIOGRAPHY
Flute: Vincent Lucas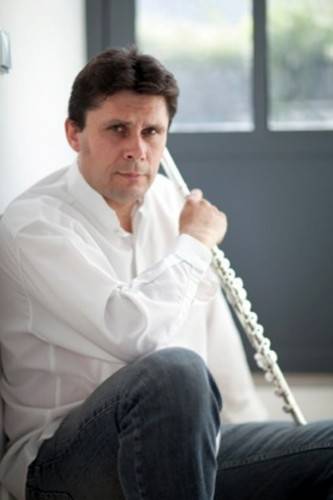 At the age of 17, Vincent Lucas was the first Frenchman awarded the Prague International Radio Competition (Concetino Praga). When he was 14 years old, he was amongst the youngest flutists to enter, with first nomination, the Paris Conservatoire (CNSMDP). After having spent five years at the Toulouse Capitol Orchestra, he joined for six years, one of the most prestigious orchestras in the world, the Berlin Philharmonic. Since 1994, he is first flute soloist at the "Orchestre de Paris". Beyond his career mainly based on being an orchestral musician, his teaching activities include many masterclasses in France and abroad. He has been professor at the Paris Conservatoire (CNSMDP) since 1995 and was nominated main professor at the Region of Paris National Conservatoire (CNR) in 1999. Acknowledged by his pairs, he is very much appreciated for his chamber-music activities with many prestigious musicians such as Christoph Eschenbach, Marie-Pierre Langlamet, Christian Ivaldi, Eric Le Sage, Paul Meyer Michel Beroff, Brigitte Engerer, Xavier Philipps, Svtelin Roussev, Radek Baborák…). Vincent Lucas is part of the Paris Wind Trio ( Trio à vent de Paris). With Indésens Records, he has recorded : Dutilleux Sonatine, French Music, Poulenc, Saint Saëns, Enesco.
Program:
Edvard Grieg:Peer Gynt Suite No.1 Op.46(Excerpts)
Carl Nielsen:Flute Concerto
Jean Sibelius:Symphony No.3 in C major Op.52
Jean Sibelius:Finlandia Op.26