- No Cancellation
- Receive Tickets via Express Delivery
- Show Lasts 110 mins (without intermission)
- Lithuanian with English and Chinese Subtitles
- All Attendees Require a Ticket
- Age 16+
---
"Tartuffe is the "hero" of modern times." - Director Oskaras Koršunovas.
Tartuffe (also known as The Impostor or The Hypocrite) is one of the most famous theatrical comedies by the French playwright Molière. This prime example of neoclassical comedy explores the theme of piety and hypocrisy. The central characters of Tartuffe, Elmire, and Orgon are considered among the greatest classical theatre roles.
The titular Tartuffe is a perfect immoral conformist, social climber and pragmatist who will go to any length to achieve his goals. Of course, in the new play, he is not pretending to be a holy roller. Quite the contrary, he is a great expert of public relations, well aware that there is no better tool for hoodwinking gullible fools than morality, which he cynically manipulates. To him, hypocrisy and lies are nothing but image making tools and his ability to get rich at the expense of others to him are nothing but proof of his strength and superiority over others.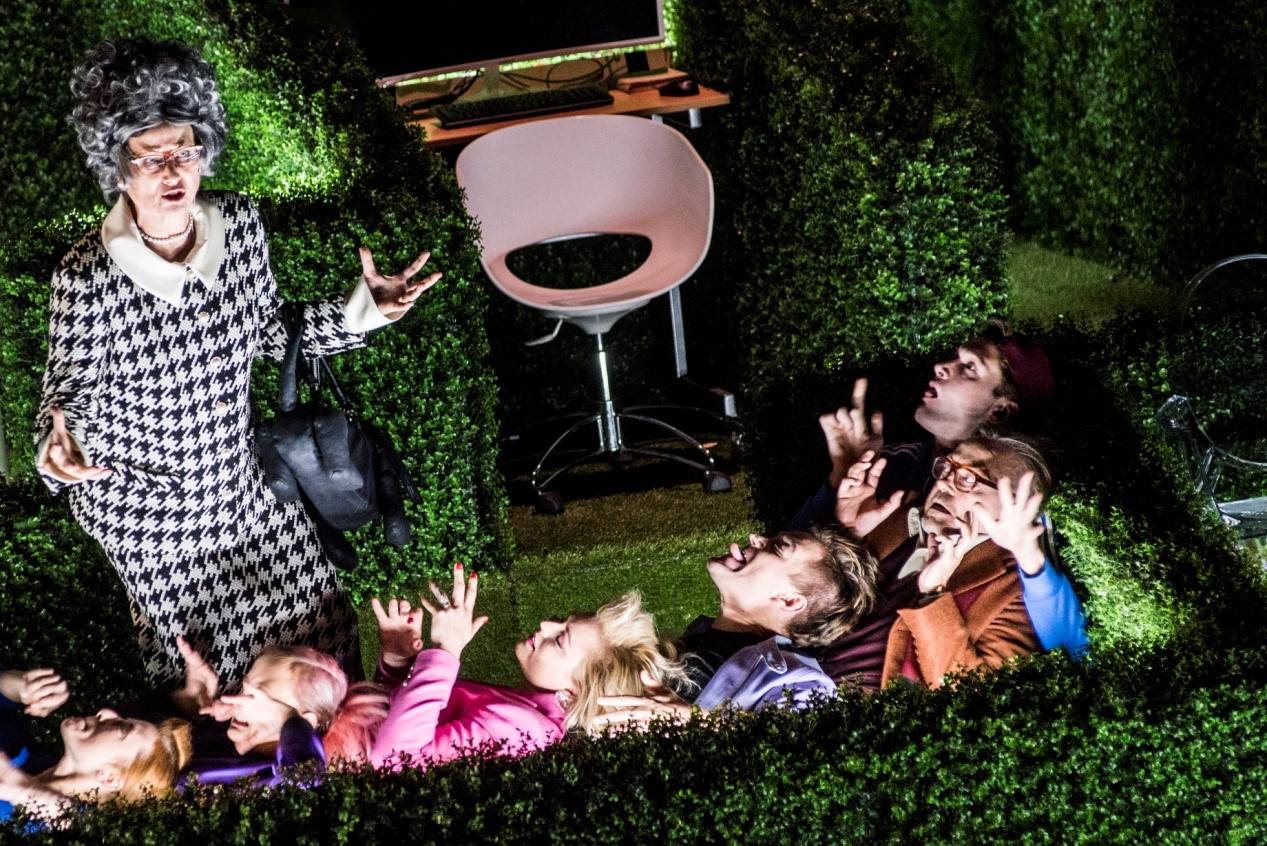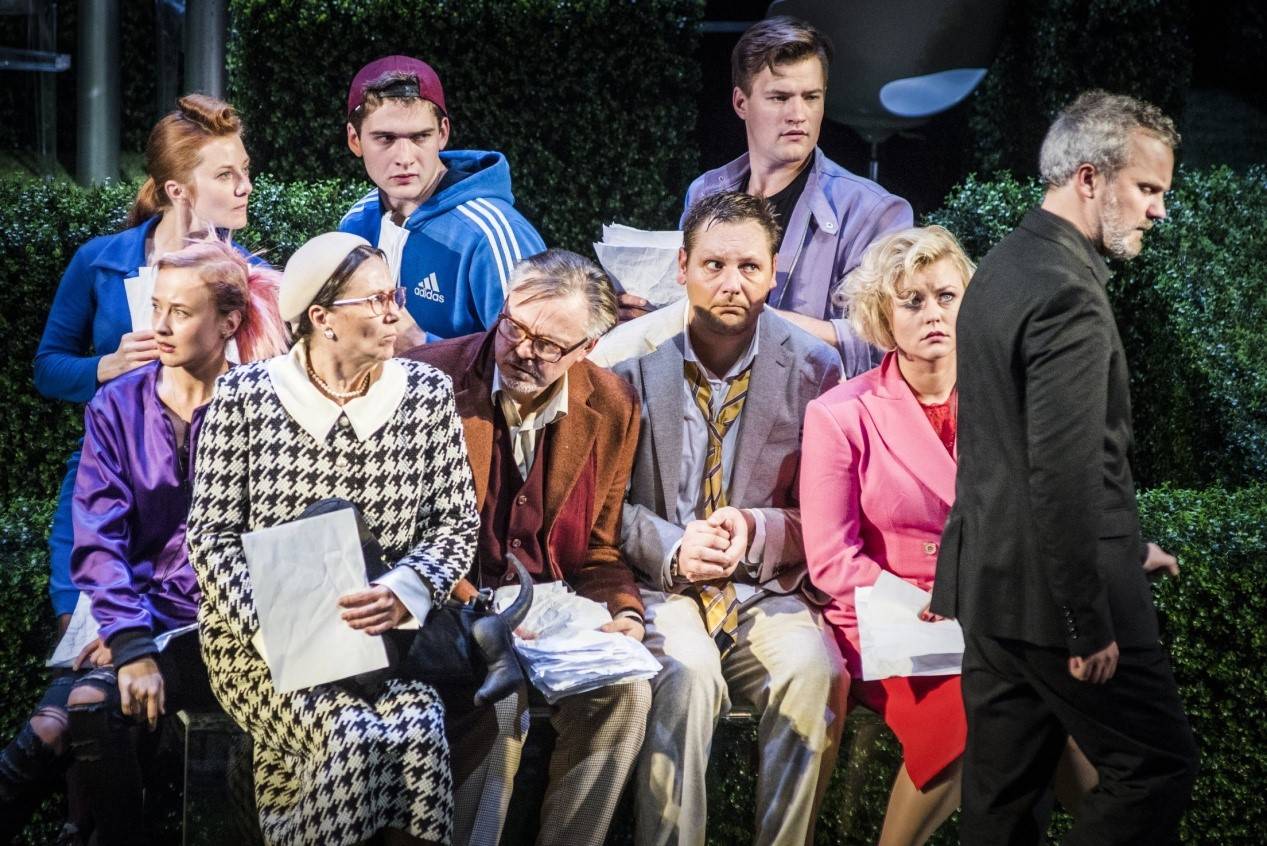 Director — Oskaras Koršunovas
During his studies, Oskaras established his unique style in the most important theaters in Lithuania by producing a trilogy of plays including There to be Here (1990), The Old Woman (1992) and Hello Sonya New Year (1994), which were based on the works of Daniil Kharms and Alexander Vvedensky, both Russian avant-garde writers of the twentieth century.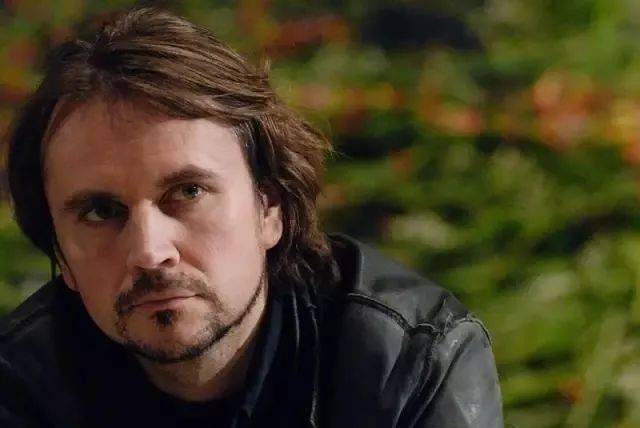 Lithuanian National Drama Theatre
The story of the Lithuanian National Drama Theatre began on the 6th of October, 1940, when the play "Hope" by Dutch playwright Herman Heijermans was performed in the then Vilnius State Theatre on Basanaviciaus St. 13. The main visual motif of the play – a fisherman's boat – has become the emblem of the National Theatre.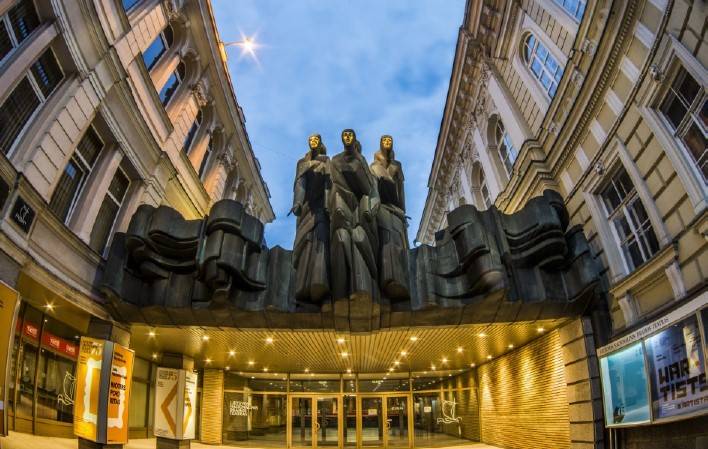 Director: Oskaras KORŠUNOVAS
Set designer: Vytautas NARBUTAS
Costume designer: Sandra STRAUKAITĖ
Composer: Gintaras SODEIKA
Choreographer: Vesta GRABŠTAITĖ
Video designer: Algirdas GRADAUSKAS
Light designer: Eugenijus SABALIAUSKAS