---
The 89th Oscar "La La Land" won 14 nominations, tying the record for the most nominations for a single film in the history of the Oscars, winning Best Director, Best Actress, Best Cinematography, Best Art Direction, Best Original Score , 6 awards for Best Original Song. The film tells the love story between a jazz pianist and an actress with a dream. Its theme song "City of Stars" won the 74th American Film and Television Golden Globe Award and the 89th Academy Award for "Best Original Song".
"City Of Star" is a melody transformed into the night of the city, and the entrance to a city dream. The music creators are clever and conceived from a perceptual point of view, making their melody full of hope and yet also cast a layer of sadness. The melody is flowing, ups and downs, grasping the inherent attributes and beauty of the city. This concert will feature a new interpretation of the theme songs of several Oscar-winning movies in a unique and eclectic form.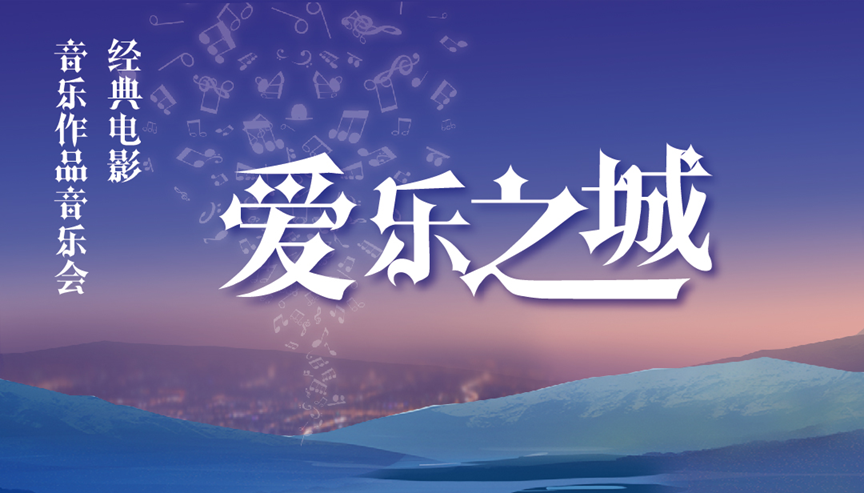 "One Step Away" is the music of the classic dance segment in the movie "Scent of a Woman". In the film, retired Colonel Frank, who is blind in both eyes, dances with the heroine in a dance floor of a high-end restaurant in New York. Tango. Frank refuses to communicate with people, as if there is an island in his heart, shielding himself from the outside world. Perhaps to outsiders, he is eccentric and withdrawn. Until they met the same strange Charlie, they cherished each other, understood each other and became friends. In life, saving or destroying a person's soul, changing his future and destiny, often within a single thought, we need to encourage each other to awaken each other's desire and passion for life, and tell each other that the door to rebirth is only one step away.

This concert combines classic Oscar films such as "Titanic", "The Godfather" and "La La Land", as well as the well-known "Yesterday Again", "If Love Had Providence" and so on. This piece of music will hit your heart. Following the unique performance of the light music troupe, let's get rid of all the fatigue and listen and feel quietly together...
Music:
Por Una Cabeza
—— Featured in the Scent of a woman, 1992
Theme From Schindler's List (violin solo)
—— Featured in Schindler List, 1993
Right Here Waiting
—— Featured in Bed of Roses, 1996
More Than Love
——Featured in The Classic, 2003
Carrying you
——Featured in Castle in the Sky, 1986
My Heart Will Go On
——Featured in Titanic, 1997
A time for us
——Featured in Romeo and Juliet, 1968
Yesterday Once More
——Featured in Mr.Holland's Opus, 1995
City Of Stars
——Featured in La La Land, 2016
LaLaLand
——Featured in La La Land, 2016
(Music performed on the actual day is subjected to change.)