Make a splash at the KTGA Summer Fest!
This summer sees the latest incarnation of Shanghai's foremost market makers much celebrated Fest series. Get ready for another packed two-day program of spectacular design, shopping, film, music, and food all presented with KTGA's signature creative flair guaranteed to put a summery smile on your face.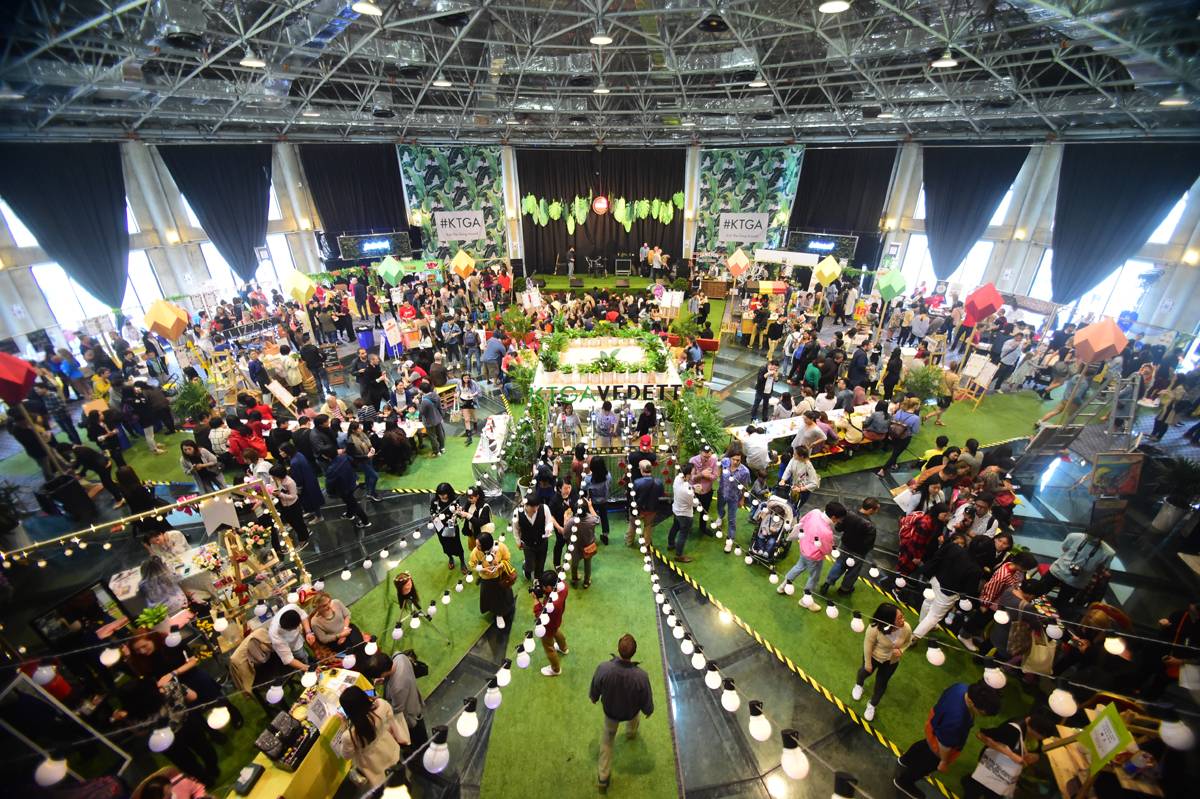 Escape the city heat and cool off on the shores of the 7th edition of the KTGA Fest. Taste delicious ice cream, collect seashells and let your imagination wander through sunshine baked settings... Enjoy the shade under the palm trees… heat up the dance floor to our sizzling summer sounds before chilling out with icy cocktails paddling poolside...
Take a lazy stroll on the promenade, browse through the eclectic selection of independent designers and craft makers, and drop in on a workshop or a lecture. Get your portrait done by our talented illustrators or just check out the live drawings. Bring your kids for a mini summer camp! With over 100 fashion and lifestyle brands and 30 plus artisanal food stalls and so much more, the whole extravaganza easily occupies your entire weekend.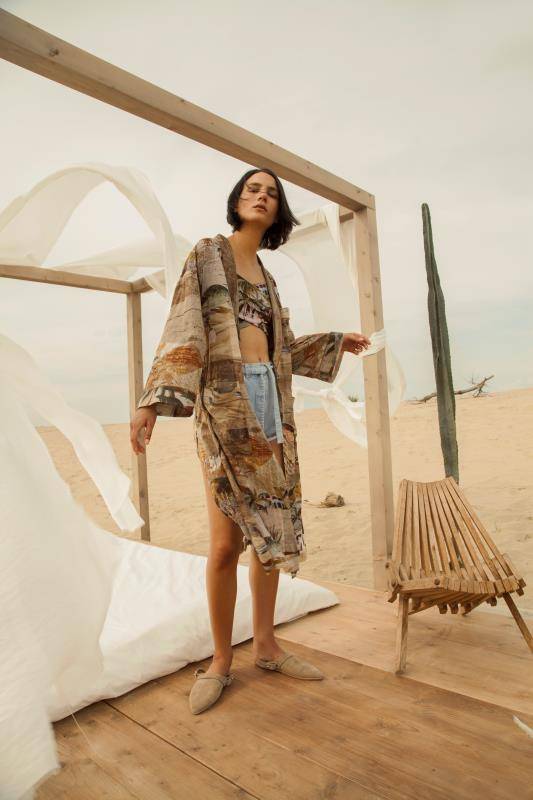 Nanushka | TES by DFO
What to expect:
Find the hottest summer fashion & lifestyle brands in town under one roof. There is going to be a special summer sale for import brands such as American Retro, Manish Arora, opt for unique vintage items from SHIMMY SHIMMY and SheYu (舍予), or choose to support Shanghai designers such as Ross & Brown, AWU FINE JEWELRY, OKRA, and new comers such as ATRY and 合手heshou.
For those feeling peckish, there is a selection of delicious bites from around the world, from Tomatito (Spain), La Coyota (Mexican), Eli Falafel (Lebanon), among others. There will be a Grab a cold one from Estrella Galicia or a summery cider from Maeloc. Or enjoy the performances with a Gracie's Ice Cream at hand.
Work with your hands at our creative workshops, join a talk, or have a portrait done by one of our talented illustrators, Flabjacks, Tarbaby, and Zovi.
It will be a weekend of fun. See you there!
About KTGA
Kick The Gong Around is a Boutique Events Agency based in Shanghai. Our events awaken all the senses by creating Narrative Environments* and showcasing timeless experiences.
Guests immerse themselves into conceptually curated environments and participate on vivid journeys across detailed spaces.
Narrative Environments* - a space, physical or virtual, in which stories can unfold. A physical narrative environment might be an exhibition area within a museum, or the public spaces around a building – anywhere in short, where stories can be told.
About KTGA FESTIVALS
KTGA FESTIVALS happen on a bi-annual basis. Each event is a platform for designers and creatives in Shanghai to showcase their products and ideas.
The whole event is a rich and unique experience driven by a different theme combining story telling in the environment
design, curated independent fashion & lifestyle designers, food & beverage, performances, art interactions, workshops, lectures, charities and children's areas.
Since our first event 4 years ago, KTGA has amassed a strong base of collaborators and fans, who look forward to participating in our festivals.