- Show Mobile or Printed 247 E-ticket to Collect Physical Tickets at the Venue
How do I collect my tickets?
Once you have successfully paid, you will receive a 247 E-ticket.
Please show this E-ticket to the venue to exchange for your physical tickets before entry.

Tickets pick up time:
Starts from 18:00

Tickets pick up location: Bandai Namco Shanghai Base Dream Hall
---
MULTIPLE GRAMMY AWARD-WINNING SINGER-SONGWRITER
KACEY MUSGRAVES BRINGS HER
"OH, WHAT A WORLD TOUR" TO SHANGHAI
22 May at BANDAI NAMCO Shanghai Base DREAM HALL
General ON SALE on 19 April
Multiple Grammy Award-winning singer-songwriter Kacey Musgraves will be bringing her "Oh, What A World Tour" to Shanghai on 22 May (Wednesday), 2019 at BANDAI NAMCO Shanghai Base DREAM HALL.
Tickets at RMB 500 will be on sale on Apr 19 at 2pm.
About Kacey Musgraves
Kacey Musgraves has kicked off her headlining Oh, What A World: Tour across the UK, New Zealand, Australia, the U.S., Japan, etc, including a date at London's legendary Wembley Arena. The Shanghai date will be her one and only stop in China for this tour. Don't miss the opportunity to experience her live music, as well as her unadorned and charming confidence.
Kacey first received massive critical acclaim and recognition with the 2013 release of her gold-certified debut album Same Trailer Different Park. The album debuted at No. 1 on Billboard's Top Country Albums chart, making Kacey the first solo female in 5 years to top the chart with a rookie release. Same Trailer Different Park earned Kacey 2 Grammy Awards for Best Country Album and Best Country Song ("Merry Go 'Round"). In 2015, Kacey's follow-up album Pageant Material was release, earning Kacey her second No. 1 debut on the Billboard Top Country Albums chart and soaring to No. 3 on the Billboard 200 chart. Kacey has toured extensively with artists including Willie Nelson and Katy Perry, and has sold out headlining dates across the U.S. and at London's iconic Royal Albert Hall.
On March 30, 2018, Kacey Musgraves released her third studio album Golden Hour, which has earned Kacey her third No. 1 debut on Billboard's Top Country Albums chart and four GRAMMY Awards for Album of the Year and Best Country Album, Best Country Solo Performance for "Butterflies," and Best Country Song for "Space Cowboy." These wins bring Kacey's career total up to six, with Kacey becoming the first female solo artist to win Best Country Album twice.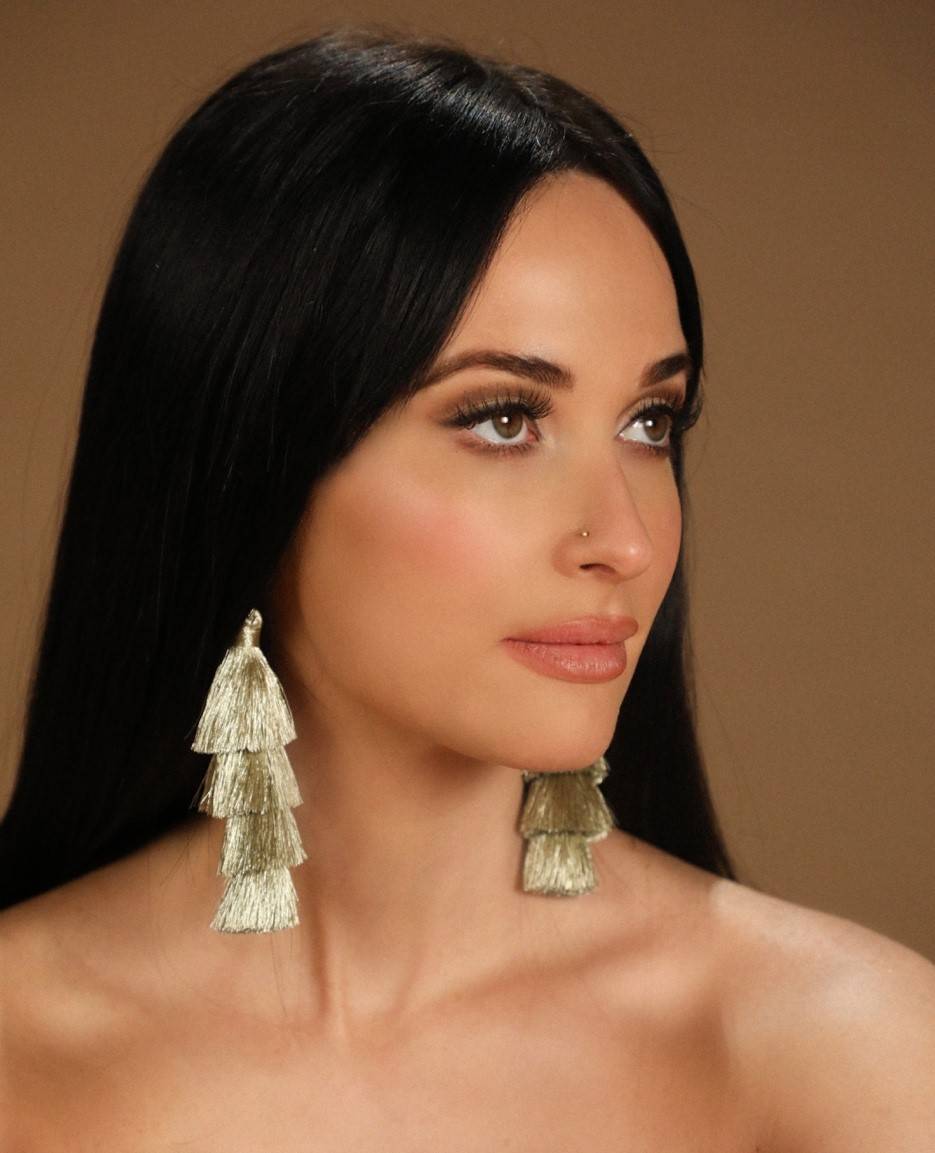 Kacey recently headlined C2C: Country to Country Festival, including a sold-out O2 Arena in London, and played the highly-coveted second slot at Stagecoach following Keith Urban. In addition to performances at Farm Aid, Music Midtown, and New Yorker Fest, Kacey recently played Global Citizen Festival: Mandela 100 in South Africa and Billboard's annual Women in Music event, taking home Billboard's Innovator of the Year award.
Kacey's music has not only won fans' heart, but also been recognized by mainstream music reviews. Golden Hour has been named Apple Music's Album of the Year, and the album has been named one of the best albums of the year by everyone from NPR, Time, The Associated Press, Rolling Stone, among others. NPR has observed, "Kacey Musgraves is magnetic — there are no two ways about it. It's not just that she can sing like a bird and write like a bard. It's the calm charisma that a person who knows exactly who she is and wishes the same for others can't help but exude."
About Live Nation Ltd
Live Nation Entertainment (NYSE: LYV) is the world's leading live entertainment company comprised of four market leaders: Ticketmaster, Live Nation Concerts, Live Nation Media & Sponsorship and Artist Nation Management. Live Nation currently operates across 10 countries and regions in Asia including China, Hong Kong, Indonesia, Japan, Malaysia, Philippines, Singapore, South Korea, Taiwan and Thailand.