- Receive Tickets via Express Delivery
- Age 12+
- Show Lasts 60 mins (without intermission)
- Italian Language
- All Attendees Require a Ticket
- No Cancellation
Violent, vulnerable, an ocean of luminous and murderous eroticism.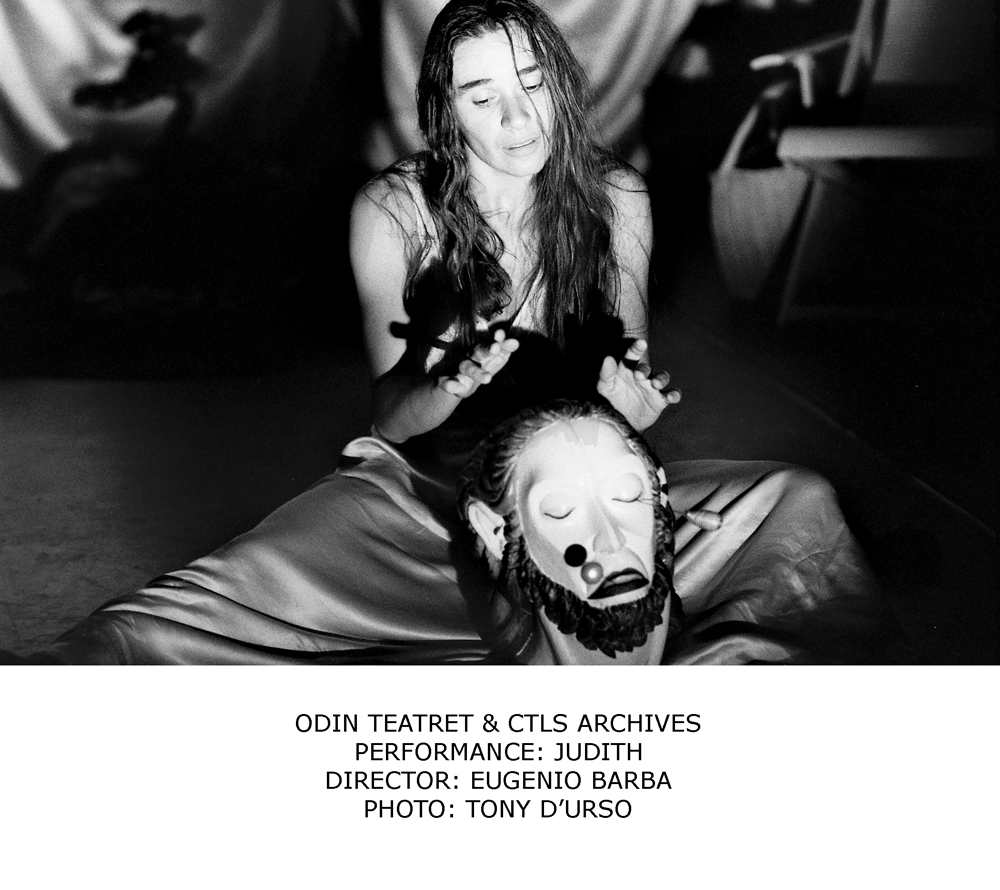 Dedicated to Rénée Saurel, Natsu and the women of the Mei Lanfan club.

A white deck chair, a large fan, a bonsai, combs of mother-of-pearl, a decapitated head carved out of wood, long hat pins to pierce its eyes and tongue and for adorning the hair, a red dressing gown, a white silk nightdress. Through the justification of the biblical story of Judith, the performance explores the theme of violence and vulnerability, plunging into an ocean of luminous and murderous eroticism.

Odin Teatret's many activities include among others: Odin Teatret's own productions (77 to date, performed worldwide and directed by Eugenio Barba); "barters" with various milieus; teaching activity in Denmark and abroad; the annual Odin Week Festival; research into theatre anthropology during the sessions of ISTA (the International School of Theatre Anthropology); collaboration with the CTLS, Centre for Theatre Laboratory Studies of the University of Århus; the Festuge (Festive Week) in Holstebro; the Transit festival devoted to women in theatre.
55 years as a laboratory have resulted in the growth of a professional and scholarly milieu characterised by cross-disciplinary endeavours and international collaboration.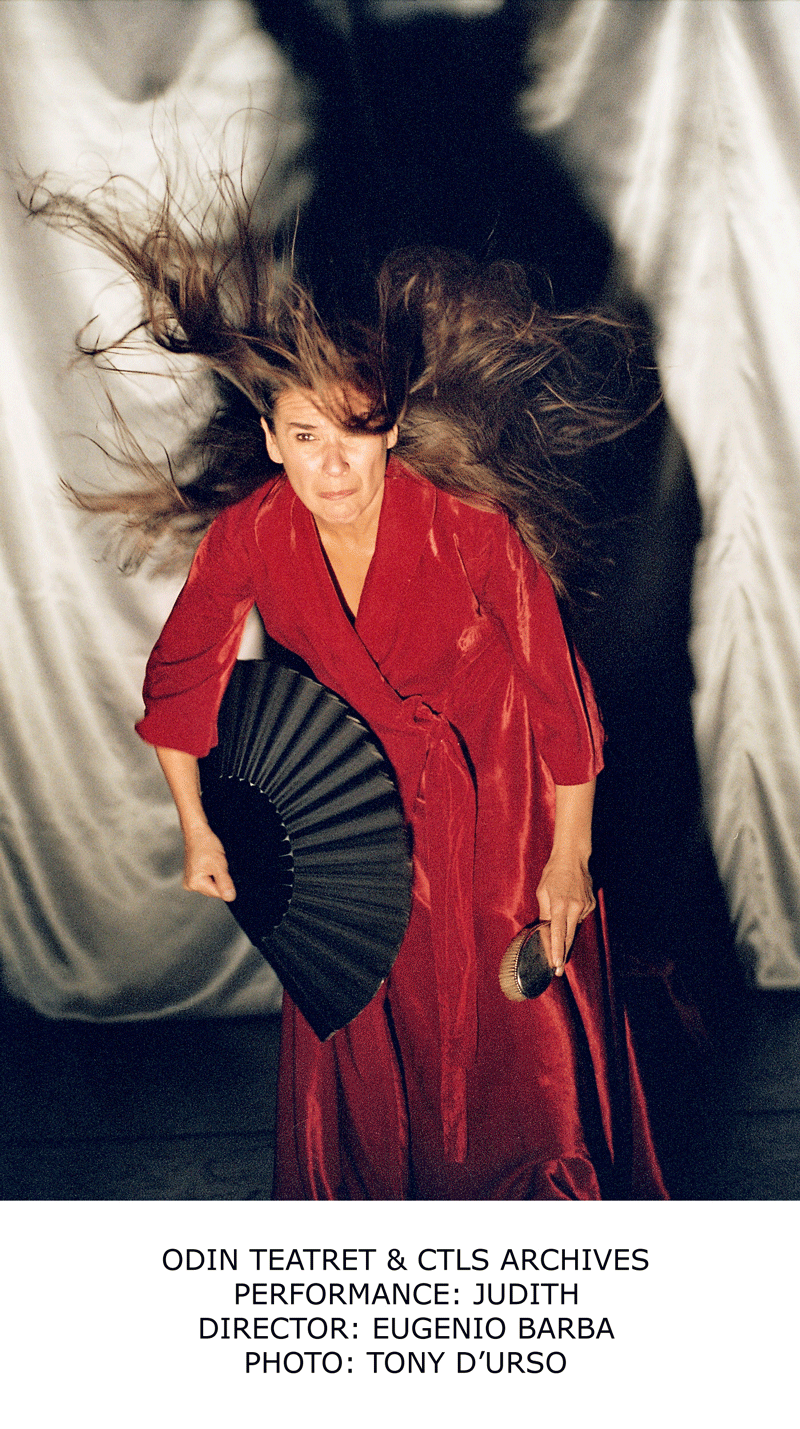 Created and Performed: Roberta Carreri