- Receive Tickets via Express Delivery
- Children Under 1.2m Not Permitted
- Show Lasts 80 mins
- All Attendees Require a Ticket
- No Cancellation
The performance contains the following two parts.
ACT I, Undertow
Through simplicity and detail, Undertow exists between the dynamic patterning of its choreography and the emotional push and pull of human interactions that exist beneath our surfaces. Moving images of the sea are projected from two different perspectives, implying currents, gravity and depth.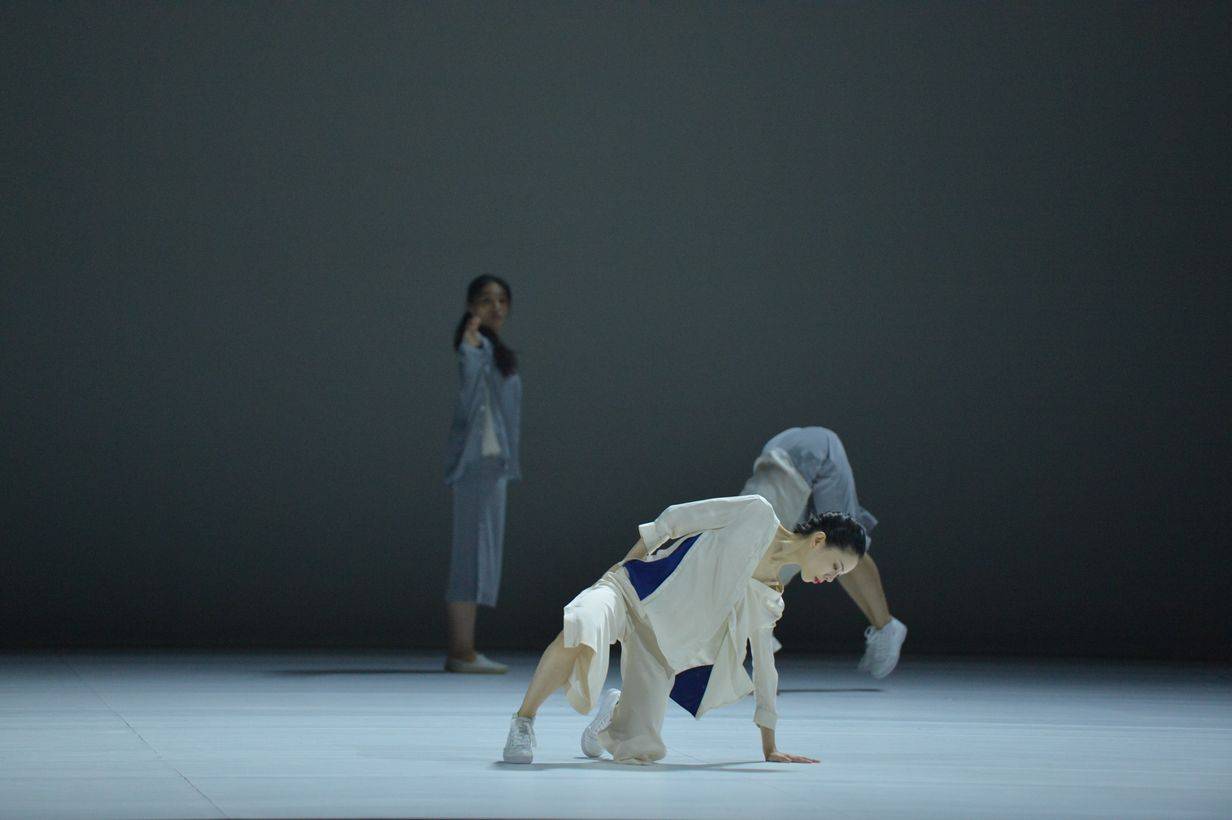 Art Director
Jin Xing is a famous Chinese dance artist and the pioneer of Chinese modern dance. She is the first full scholarship winner inland China of the American Asian Culture Fund and the American Dance Festival. She was employed as choreographer by Taiwan Italian TV station and the Royal Belgian Dance Academy.

Half Dream won the best choreography award at the American Dance Festival in 1991.

In 1996, she founded the Beijing Modern Dance Company at the invitation of the Beijing Municipal Bureau of Culture. In 1998, her masterpiece Red and Black was awarded the Wenhua Award by the Ministry of Culture of the People's Republic of China.

In 1999, she established the Shanghai Jin Xing Dance Theatre, the first private dance group in China.

In 2006, she successfully founded the "Dance in Shanghai" International Modern Dance Festival, organized by civil society organizations, which has made great contributions to the development and international exchanges of modern dance in China.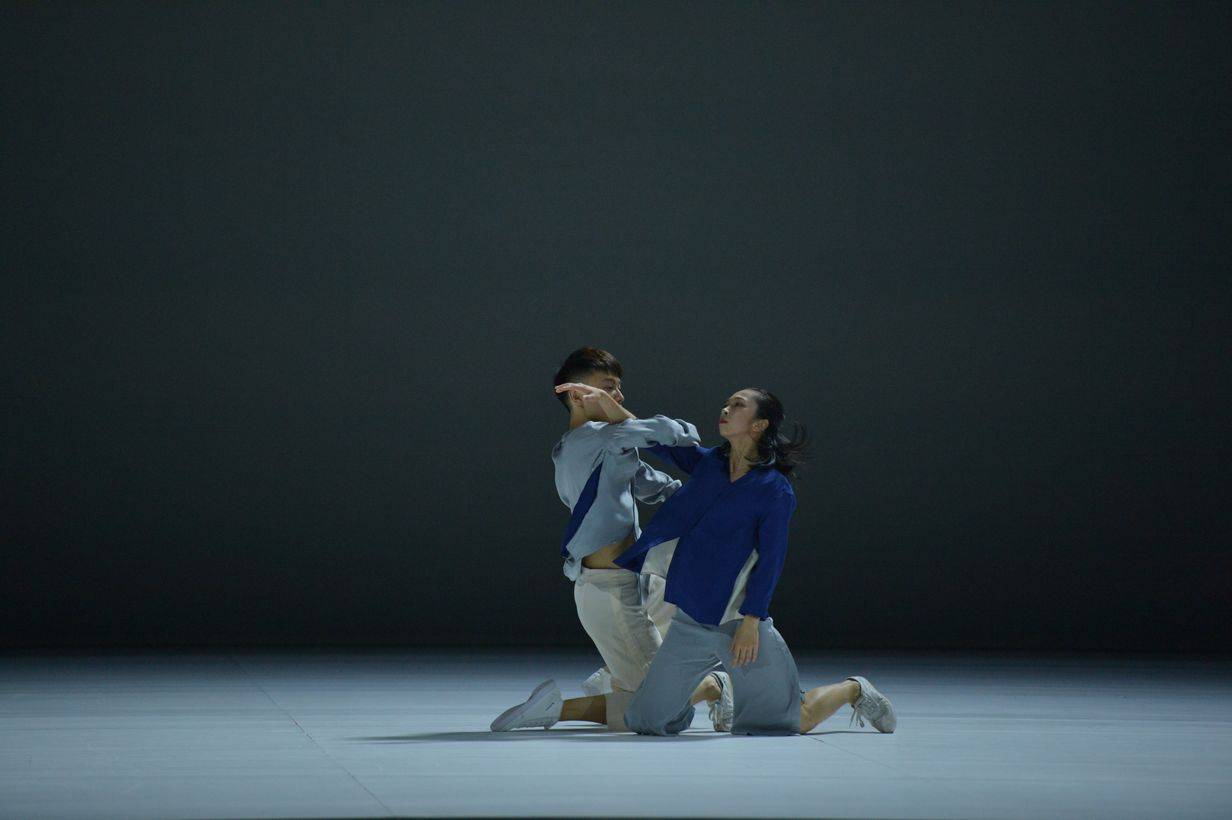 Choreography

Charles Linehan
Charles Linehan has been Choreographer in Residence at The Place Theatre, London and Joint Adventures, Munich.

As well as being an independent choreographer he is Professor in Choreography at Trinity Laban Conservatoire of Music and Dance, London;

Associate Artist with Dance4, Nottingham and Director of London International Screen Dance Festival.

Venues and Festivals the company has performed at include: Brussels (Kaai Theatre), Paris (Rencontres Choregraphiques Internationales de Saint-Denis), Venice Biennale, Muffathalle, Munich, National Arts Centre Ottawa, Hermitage St. Petersburg, Dan Space New York, Dublin International Dance Festival, Brighton Festival and multiple venues in London and throughout the UK.

He has received awards from The Wingate Foundation, The Jerwood Foundation and recently won an award at the Tanz Film Festival BERLIN.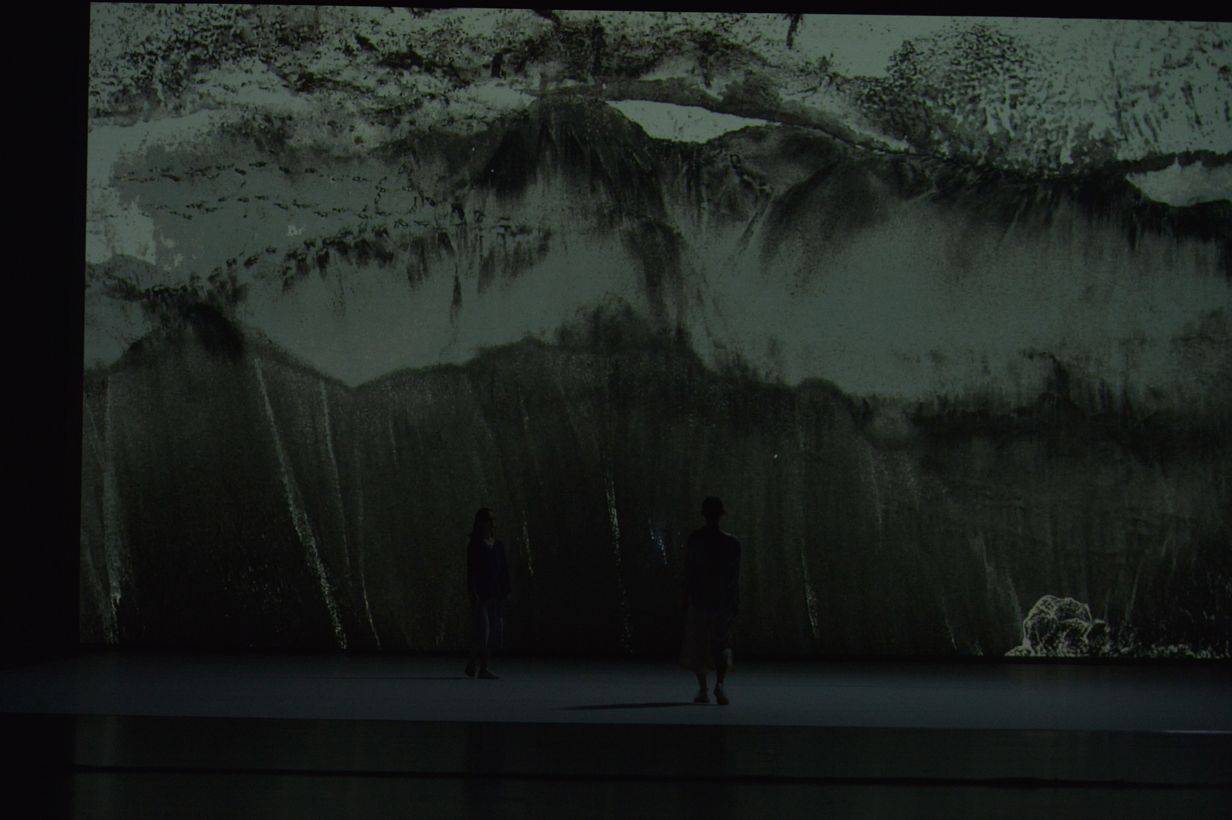 ACT II, Random Goodbyes
Random Goodbyes is the result of a collaboration between two choreographers Moya Michael and David Hernandez, together with Jin Xing Dance Theatre, after their 20th anniversary. This is Moya's second work for the Jin Xing Dance Theatre, after her 2013 dance production Echo. The first collaborative work, Echo, focuses on women and elaborates the perception and experience of life change from the perspective of women.

The choreographer extracted the choreographic expression of the work from the ordinary life situation. Everyone you pass in life or on the street has an untold story. With this creation the choreographers endeavor to open a window on those narratives/tales. This work explores the individual's experience within the community and looks to reveal little revelations and unspoken desires.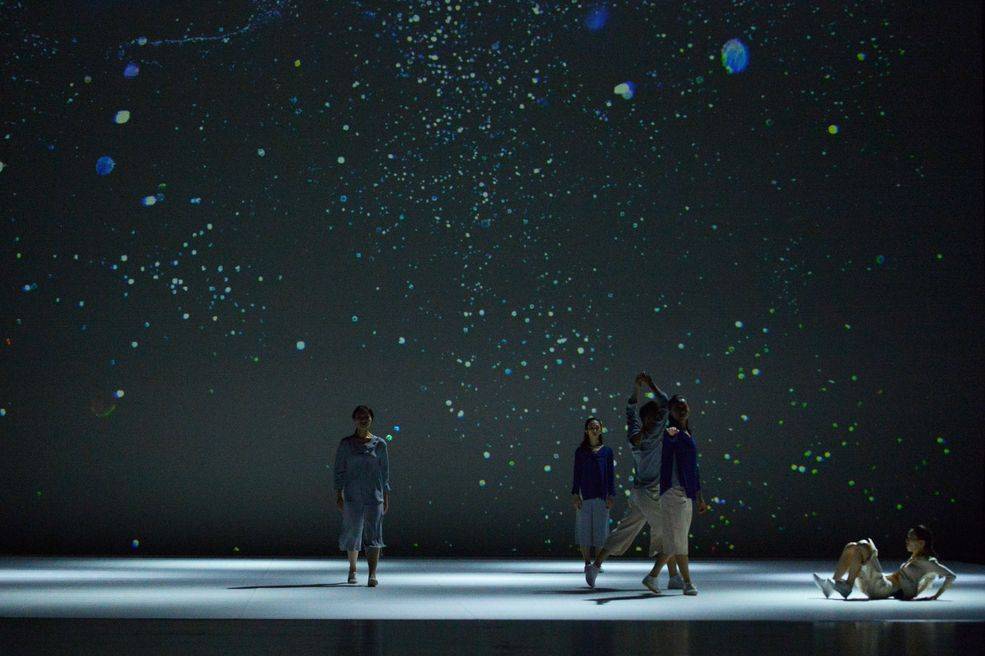 Choreography
MOYA MICHAEL
Moya Michael is a dancer, performer and choreographer born and raised in Johannesburg, South Africa. She has danced with the likes of Akram Khan, Gregory Maqoma, Anne Teresa De Keersmaeker(Rosas), Sidi Larbi Cherkaoui and Damien Jalet(Eastman), Faustin Linyekula, David Hernandez, and Mårten Spångberg.
Moya currently resides in Brussels, which is her base for creating her own work. Moya has worked on commissions in various parts of the world including China, India and South Africa. Her latest creation 'Random Goodbyes' is a collaboration with David Hernandez and Moya's second commission for Jin Xing Dance Theatre Shanghai after 2013's'Echo'.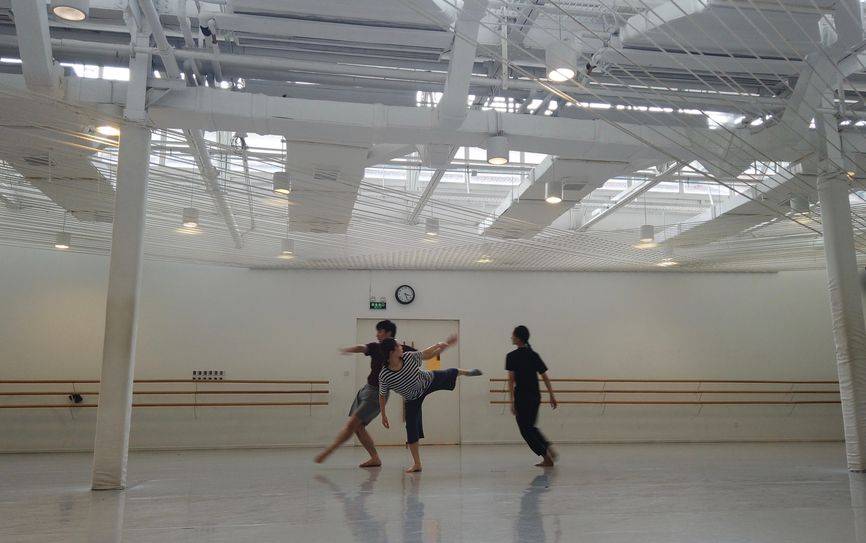 Moya is interested in 'performing the self' and developing projects with other artists and artistic fields and has an ongoing commitment to process and discourse. She continues to evolve as a creative maker of live performance. It is in this manner that she has established a working relationship with KVS(The Royal Flemish Theatre in Brussels)as one of their artists.

As a skilled performer, Moya explores in her artistic pursuit all forms of expression and identity with the use of mixed mediums.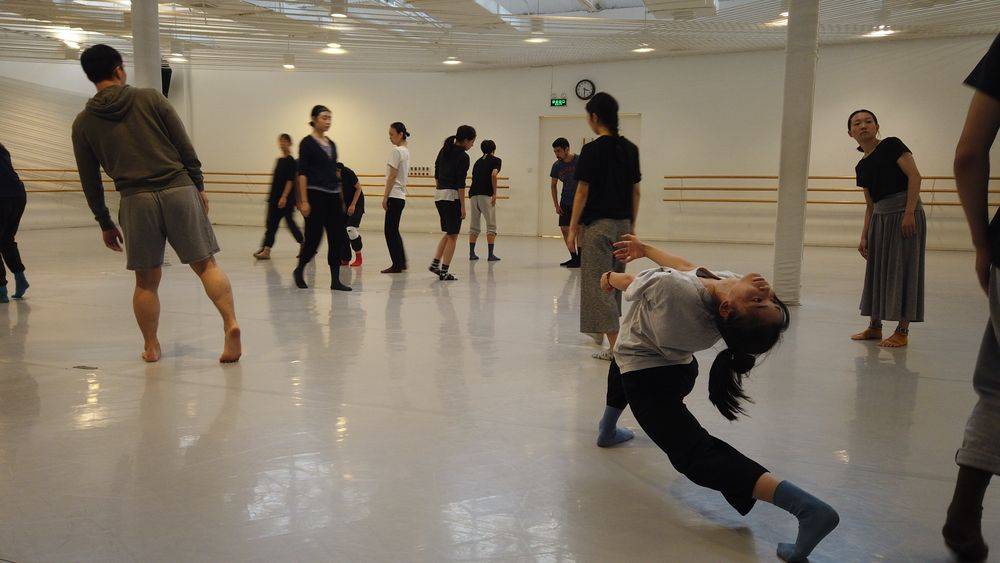 DAVID HERNANDEZ
David's choreographic voice and detailed dance language has brought critically acclaimed work to stages across Europe for over two decades.

In addition to creating choreographic work, often in collaboration with other artists, he continues to influence new generations through his pedagogical activities as a faculty teacher at P.A.R.T.S and guest teacher for international education programs. He also created commissioned works for schools, companies and festivals such as Skånes Dansteater, Susanne Linke Company(Trier) or Folkwang Tanzstudio(Essen), to name a few.

Having begun his artistic career as a singer and student in Opera, Jazz and Studio Music at the University of Miami in Florida, USA, David continues today to nurture his musicianship through various projects. With over 30 years of stage and arts experience under his belt, David continues to push the limits of his craft through his passion for multimedia, storytelling and composing richly poetic worlds on stage and off.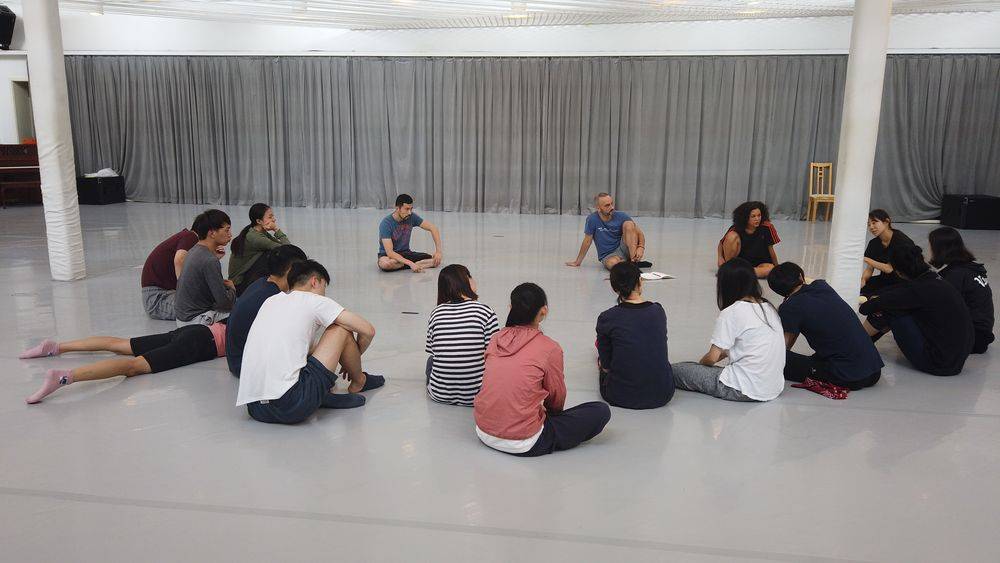 Jin Xing Dance Theatre
The Shanghai Jin Xing Dance Theatre was established in 1999, the first private modern dance group in China. The Theatre now has 16 outstanding dancers,working together with the famous dancer Jin Xing, the artistic director of the Theatre.

Since the establishment, Jin Xing Dance Theatre has traveled to many countries and regions such as Asia, Europe and North America, also been invited to perform in significant art festivals and dance festivals around the world, such as the British and Swiss dance festivals, Venice Art Biennale in Italy, Salzburg Festival in Austria, World Expo Zaragoza 2008 in Spain, Macau Arts Festival, Singapore Arts Festival, Adelaide Festival in Australian, and many dance festivals in Germany, United States and France.

The Theatre is famous for several masterpieces, including The Shanghai Tango which was adapted from the stage-drama Thunderstorm, and Carmina Burana which was adapted from the opera Song of Beuren, and several repertoires which integrate Eastern and Western cultural conflicts such as From East To West, The Most Fascinating Shanghai, The Farthest And The Nearest, and the most oriental characteristic works like Made in China - Dream of the Garden, Chinese-style Communication. During 20 years, the Theatre has also invited several foreigner choreographers and musicians collaborating with Chinese talents to dedicate the repertoires like Trinity, Different Loneliness, Wildflowers.