Amongst all the world renown Japanese DJs and beatmakers such as DJ Krush, DJ Honda, Muro and Kentaro, another talent who's made a name for himself worldwide in the last few years has to be MITSU THE BEATS - the alias of a diminutive yet very talented Sendai City native who stormed everyone's favourite charts with his first solo LP, "A New Awakening", and his group GAGLE's first album. Signed to the Jazzy Sport label in Japan, Mitsu the Beats soon found himself being name-checked by the likes of Pete Rock, Gilles Peterson, Rich Medina and DJ Spinna after releasing his LP. His success and reputation also brought the attention of many international music labels who called on him for remix and production duties - including Chocolate Industries, Blue Note, Ubiquity and Universal and artists such as Jazzy Jeff, Madlib, Kero One, PPP and Diverse etc.
In 2009 May 27th, he just released long-awaited his 2nd solo album [ Word To The Wise ] featuring Jose James, Maspyke, Mathematik, Elzhi, Black Spade, Grap Luva, LMNO, etc With the
3RD ALBUM "UNIVERSAL FORCE" set to drop in AUG 2010, as well as more upcoming collaborations with a variety of international artists, Mitsu is set to keep on knocking the shit out and rep his home country worldwide!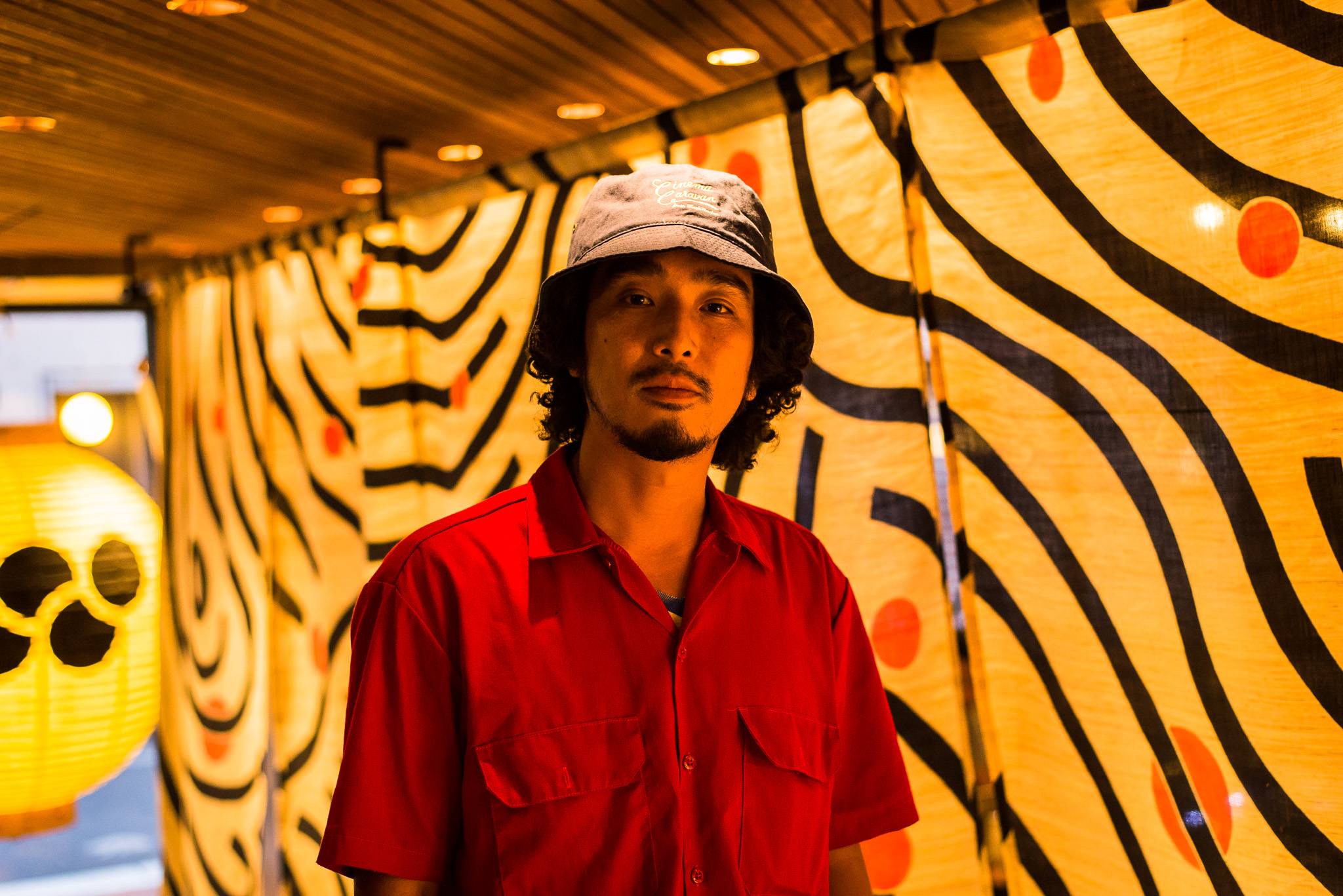 ☆.A/NAOITO (Afrobeat / Full set band)
Formed in Tokyo, Japan in September 2006, KINGDOM AFROCKS is an Afrobeat band consisting of eight unique members with extensive international experience, particularly in Senegal, Cuba, Brazil, and New Orleans,U.S.
Co-recording and performing live with the legendary drummer Tony Allen, who supported the founding era of Afrobeat with Fela Kuti, made KINGDOM AFROCKS the No.1 Afrobeat band, both in name and reality. The band has established their own style of music that incorporates jazz, Brazilian, Latin and rock into Afrobeat.
They have performed at various outdoor music festivals in Japan, including FUJI ROCK FESTIVAL and SUNSET LIVE, and at events such as TOKYO JAZZ CIRCUIT and Gilles Peterson presents WORLDWIDE SHOWCASE.
After the sudden break up of KINGDOM AFROCKS at the end of 2014, Former frontman ☆.A/NAOITO took a break from music and retreated to Kamakura, where he worked as a woodworker. But even though he gave up on music, the music never give up on him, after meeting likeminded musicians in Kamakura, reunited with some of his former bandmates in KINGDOM AFROCKS, and with the help from the prestigious music label Jazzy Sport, ☆.A/NAOITO is to be able to send messages to the world via music again, all documented in last year's stunning solo album. Having set on the goal of bring organic and techno together in his music, the unstoppable groove of ☆.A/NAOITO is waiting for the whole world to get down to!