👉 Paper Ticket Delivery in 7 Working Days
👉 Children Under 1m Not Permitted
👉 All Attendees Require a Ticket
👉 No Cancellation
The Italian philharmonic orchestra is one of the country's finest orchestra in the country. Since its inception in 1970, the orchestra has been applauded for its artistic excellence and has distinguished itself as one of the main orchestras of the Mediterranean.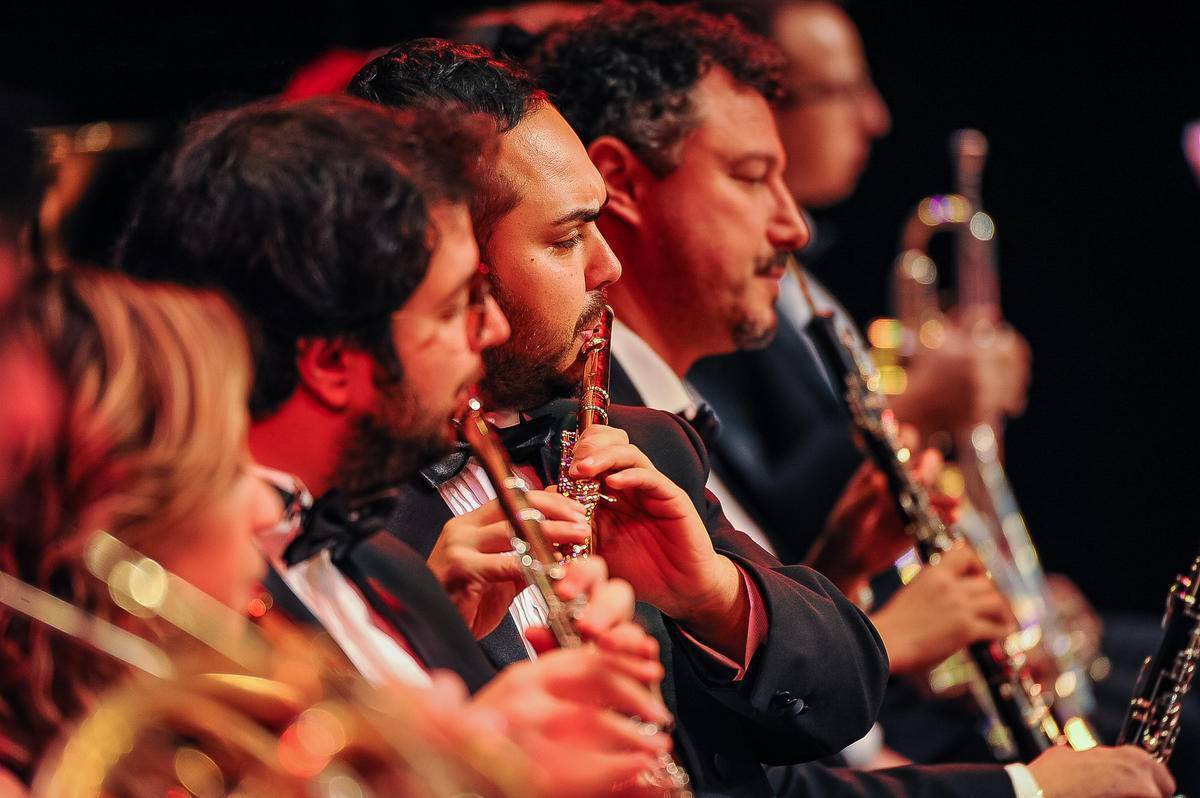 The orchestra continues to strengthen its international presence as an active developer of new Italian and foreign works, working with artists and directors of outstanding guests.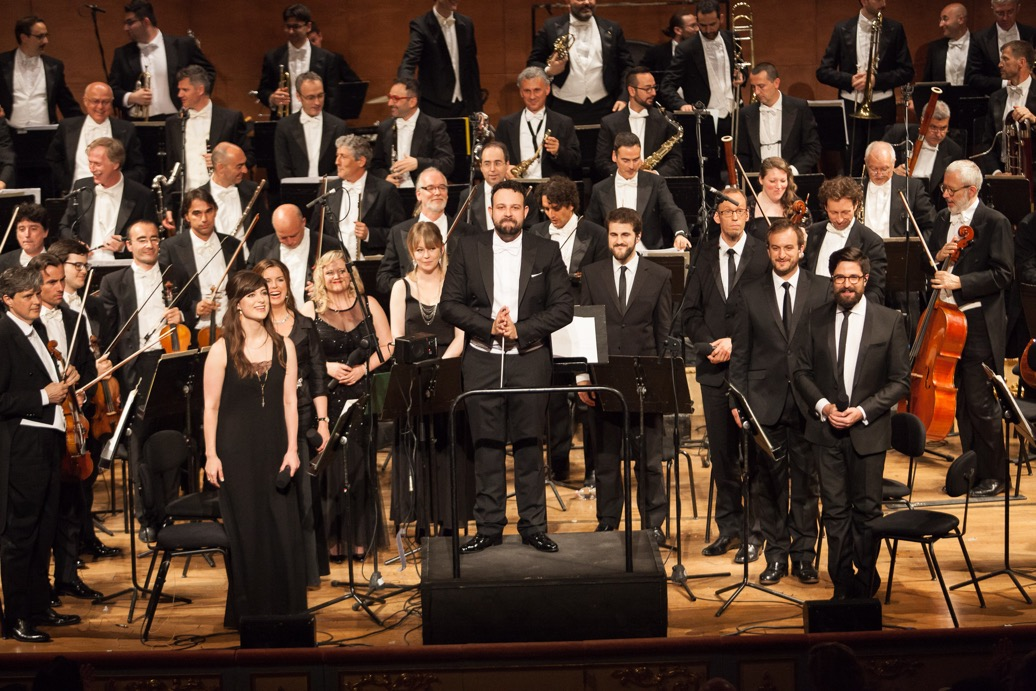 Conductor: Nicola Marasco
Nicola Marasco was born in Foggia in 1983 and graduated with honor in Piano with D. Caratori and Electronic Music with D. Monacchi at the Conservatorio of Music "U. Giordano" in Foggia. He also attended piano master classes with I. Ossipova (Moscow Conservatory), in fortepiano with R. Levine (Harvard University) and in choir conducting with F. M. Bressan M. Berrini. He studied also Bassoon, Harpsichord and Singing. He performed in different italian theaters like Roma, Venezia, Bologna, Palermo, Parma, Treviso, Jesi, Fermo, Lecce, Brindisi, Como, Udine; European Concert Hall like Stuttgart, Mainz, Frankfurt (Alte Oper), Moscow (Rachmaninov Hall), Gotha (Stadthalle), Tver, Tirana, Seoul and Anyang in South Corea. He performed with Rome Chamber Orchestra several the Japan Tour in 2012, 2018, 2019 playing in major Concert Halls like Tokyo Opera City, Kyoto, Nagoya, Okayama, Yokohama, Shiga, Osaka.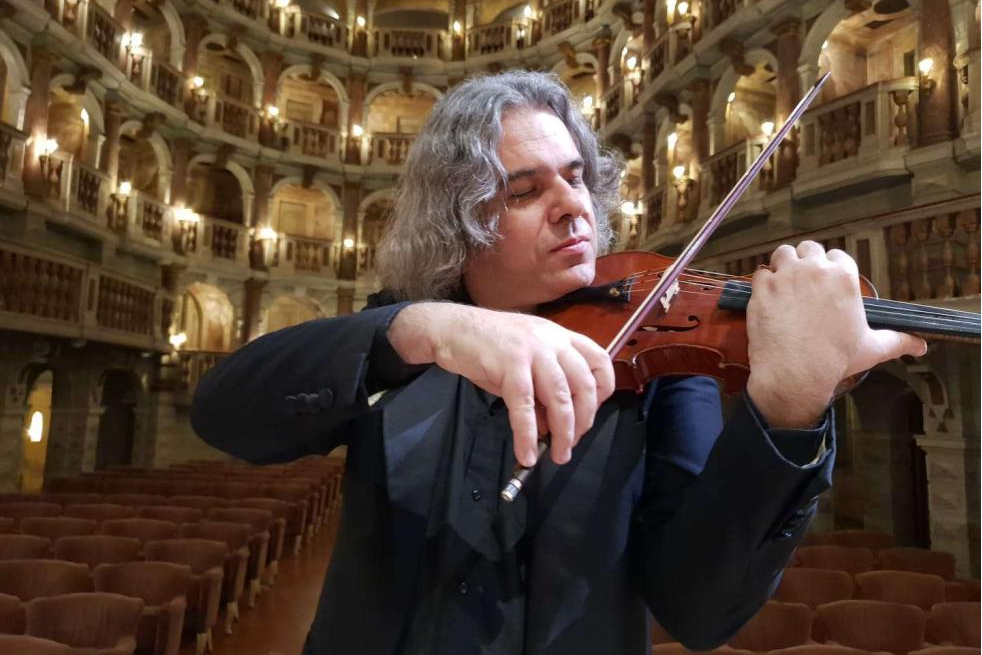 Violinist: Andrea Cardinale
Andrea is a Ligurian like Paganini,born in Santa Margherita Ligure.He lives in a small house in the woods in the hills above Rapallo"to not disturb and not be' disturbed". Andrea graduated form the State Conservatory"N.Paganini"in Genoa in 1992 with Prof.Riccardo Malfatto and art the same Conservatory he recived the certificate of merit for the two-year Master Class of high specialisation. He attended Master Classes with Damiano Cottalasso(Teatro alla Scala),Berl Senofsky(winner Queen Elizabeth Prize,former New York Juillard Scool's teacher ,Franco Gulli,Giuseppe Gaccetta,Giuliano Carmignola and Ruggiero Ricci.
Andrea have been the first Graduated in Paganini State Conservatory to recording and perform live in Concert the Paganini's 24 Capricci complete version.
In his carrier performed more than 1.500 Concerts in all the word,he played Violin and Piano,Solo violin,Violin and guitar,Violin and Orchestra in important Concert Halls in New York,S.Francisco,Washington DC,Boston,Atlanta Rome,Milan,Genoa,Cremona,Paris,Wien,Berlin,London, Cambridge,Barcellona,Montevideo,Porto Alegre,St.Petersburg,Stockolm,Osaka and many athers. He has recorded more than 20 CDs for Italian,German,English and American record companies and the are distibuted in more than 30 countries.
He played the very famous Violins Stadivarius"Il Cremonese",Guarnerius"Lo Stauffer "and the Paganini's Violin. Andrea play a precious Violin J.B.Vuillaume dated 1864.