Programme Information
Insight Adventures' personal development camps draw on our years of experience organising adventure learning, cultural immersion, and expedition-style programmes, to teach young people in areas not necessarily covered during classroom learning.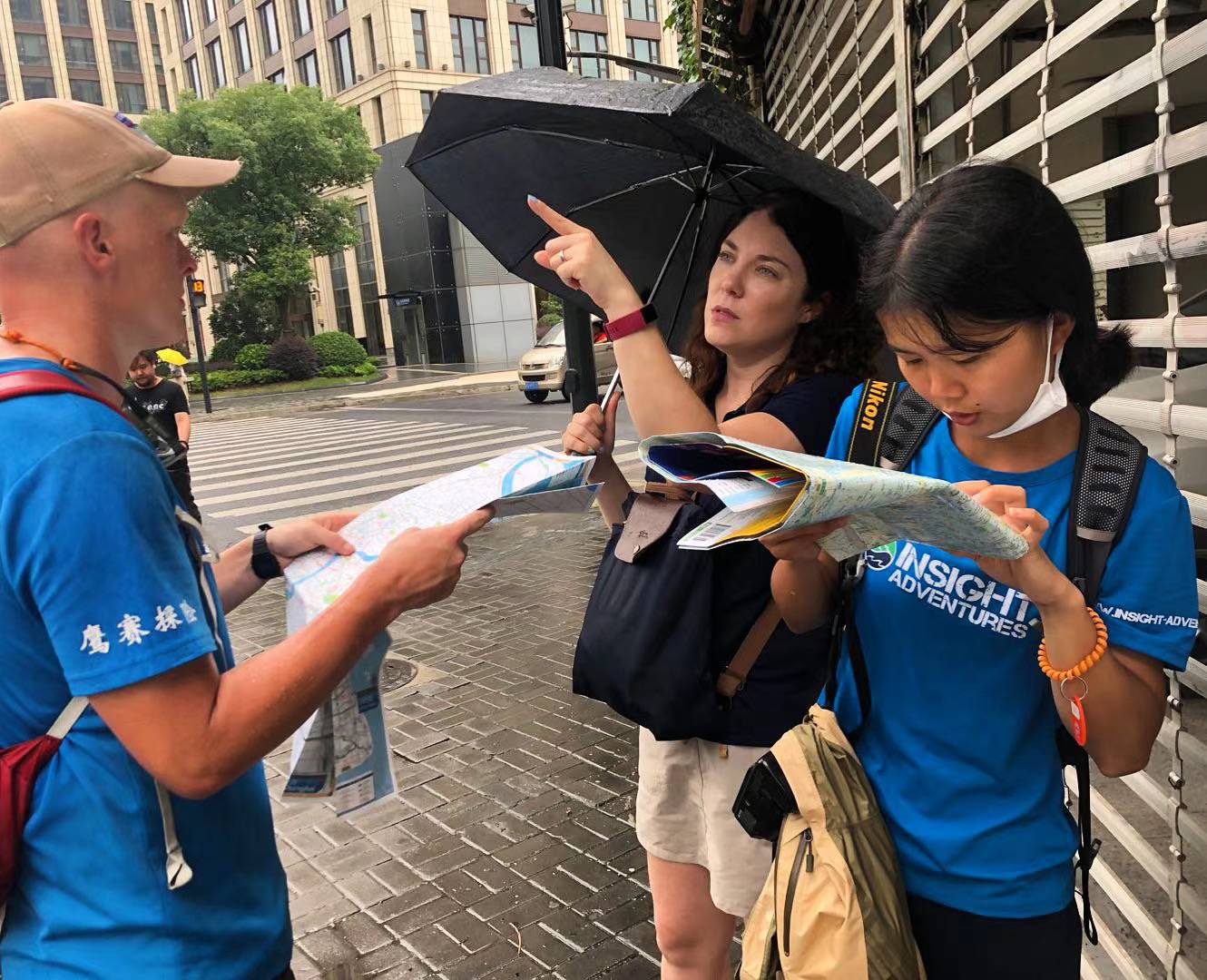 The Urban Expedition is a 7 day, 6-night programme designed for teenagers aged 13 to 15. This expedition will guide students through the exploration of their surrounding
environments, while simultaneously developing essential leadership, communication, and collaborative skills; tools that will stick with them for life.
At Insight Adventures, an expedition is the same whether it's in a wilderness context or an urban one. The definition doesn't exclude the environment. The key point that must be made is having a specific purpose, and ours is to inspire personal development through unforgettable outdoor experiences.
This programme is a unique opportunity for students to witness and experience Shanghai-like they never have before. A group of instructors and students will venture across the city, following regular expedition criteria, while also connecting and communicating with the local communities of Shanghai. With 24 hour supervision and care by Insight Adventures' trained facilitators, all meals, activities, accommodation, transportation, and insurance are included for the duration of the programme.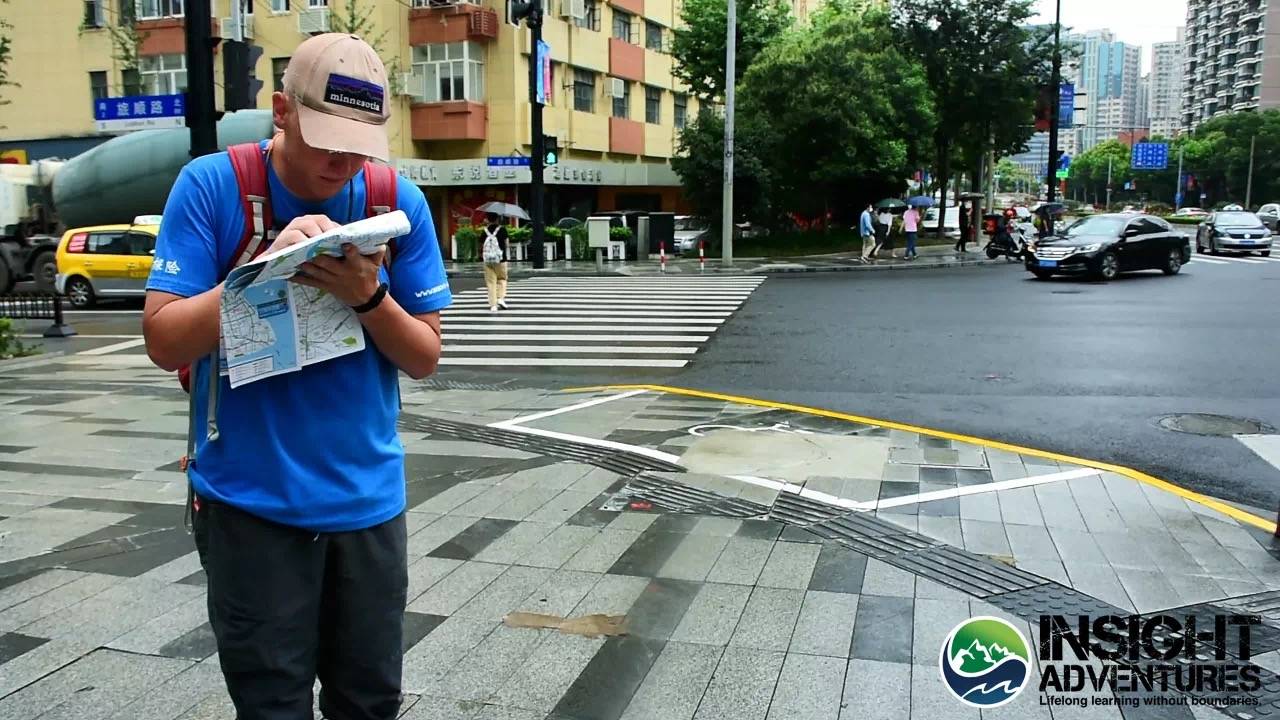 Key components:
Orienteering & Navigation:

Students will have to find their way through the city using the traditional orienteering tools: a map and a compass.

Financial responsibility:

With limited daily allowances, they will learn how to efficiently budget and allocate their monetary funds to cover all necessary costs.

Leadership, Communication & Collaboration

With no fixed route, they must plan themselves how to get from point A to point B within the allotted time frames.

Self-Reliance & Resiliency:

With no standard accommodation, students will organize their own sleeping solutions.

Community and Service:

Working together with the company "Trash Running China", students will explore and execute plans to ameliorate the Shanghai environment.
Workshops & Discussion Topics:
Leave No Trace (LNT) Environmentalism
COVID-19 and the Immune System
The Concept of Time
Food Choices and Nutritional Studies
Poverty
Consciousness
What is Life
Loneliness
Diversity
Plastic Pollution and Solutions
Gratitude
Camp Hygiene Basics
Other Outcomes:
Establishing a habit of daily reflective journaling
Time away from phones, TV screens, school teachers, and parents
The opportunity to meet and bond with other students in a fun, safe, and non-competitive environment.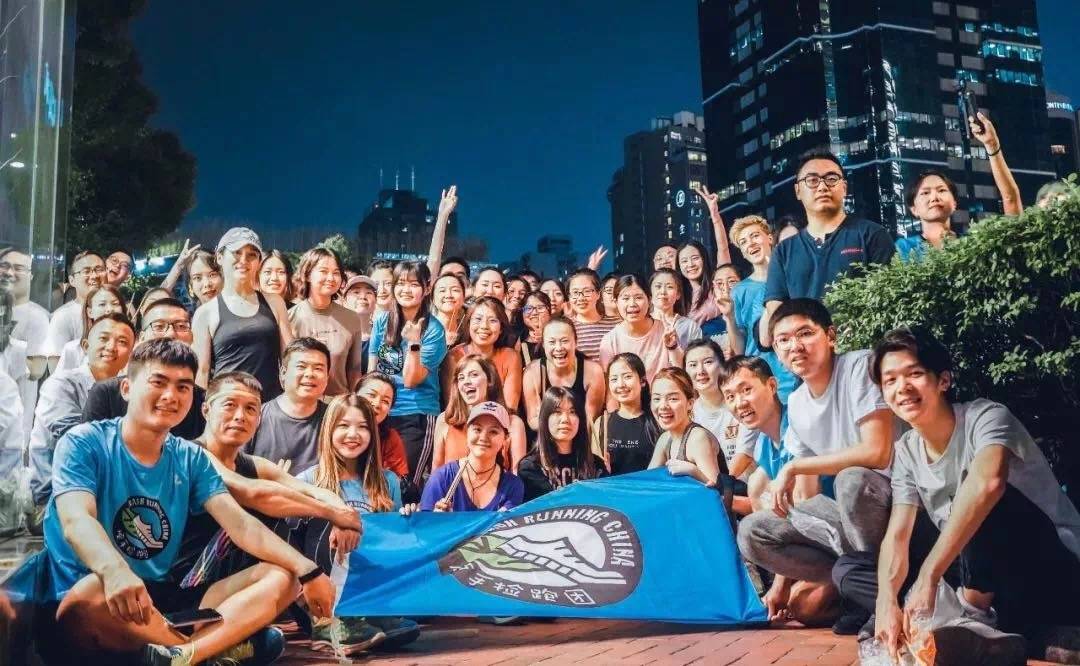 Daily Itinerary
With the exception of the first and last, each day of the camp has the same basic structure and routine with students typically waking up at around 7am, then after a long day of hiking through the city with exciting challenges throughout, heading to their sleeping quarters for some much-deserved rest at roughly 10pm.
Morning:
Students will have an active and early start to their days with a variety of group activities ranging from basic yoga, to full on tabata workouts. All fun ways to get the blood flowing before the students decide together their breakfast arrangements.
After breakfast, the students will plan their day's route, taking into consideration the distance to the intended destination, time frame, meals, and budget. When this stage is completed to the expedition standard, with no further delays the students will take off on their journey.
Afternoon:
Students will aim to have their energizing midday meals at the location chosen by them previously during their morning planning sessions, after which their journeys through the metropolis continues.
Evening:
When the students arrive at their destination for the day, they must first collaborate as a team to discover and construct their sleeping solutions, before heading out to spend the remainder of their daily budget on some well deserved delicious dinner.
Further information about other products from Insight Adventures: camps@insight-adventures.com