👉 Confirmation within 24 Hours
👉 Receive Tickets via Express Delivery
👉 All Attendees Require a Ticket
👉 Show Lasts 90 mins (without intermission)
👉 Children Under 1m Not Permitted
👉 No Cancellation
A group of young Chinese are trying to breathe new life into traditional Chinese instruments such as guqin by innovating on China's traditional culture through uniquely styled music videos.
Zi De Guqin Studio, made up of dozens of Chinese in their 30s and 20s, has gone viral on social media and video platforms with stylish music videos in which all the songs are played using traditional instruments. The biggest star so far has been guqin, a plucked seven-stringed instrument, that has been the centrepiece of each video.
The videos produced by the studio are notable for their atmosphere.
They all feature the musicians dressed in attire appropriate to the history of the piece and instruments, such as the Tang Dynasty (618-907) for a song about that period, against a simple warm yellow-coloured backdrop.
Numerous netizens from China and elsewhere have been captured by the unique style of these videos, regarding them as feasts for both the eyes and ears.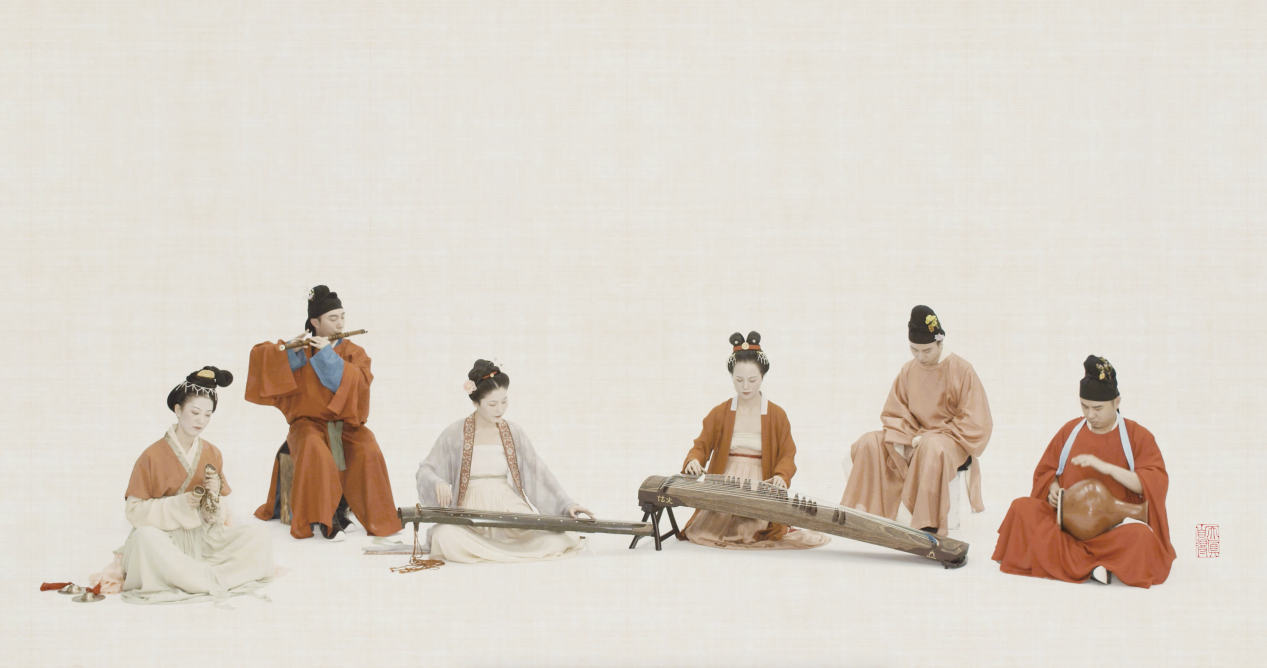 "One Japanese netizen left a comment on our YouTube channel that said, 'I'm glad to see the teacher of Japanese culture return.' This was the biggest compliment for us as it shows that viewers can see the real traditional Chinese culture that is in our music," Tang Bin, a music producer at the studio, told the Global Times on Sunday.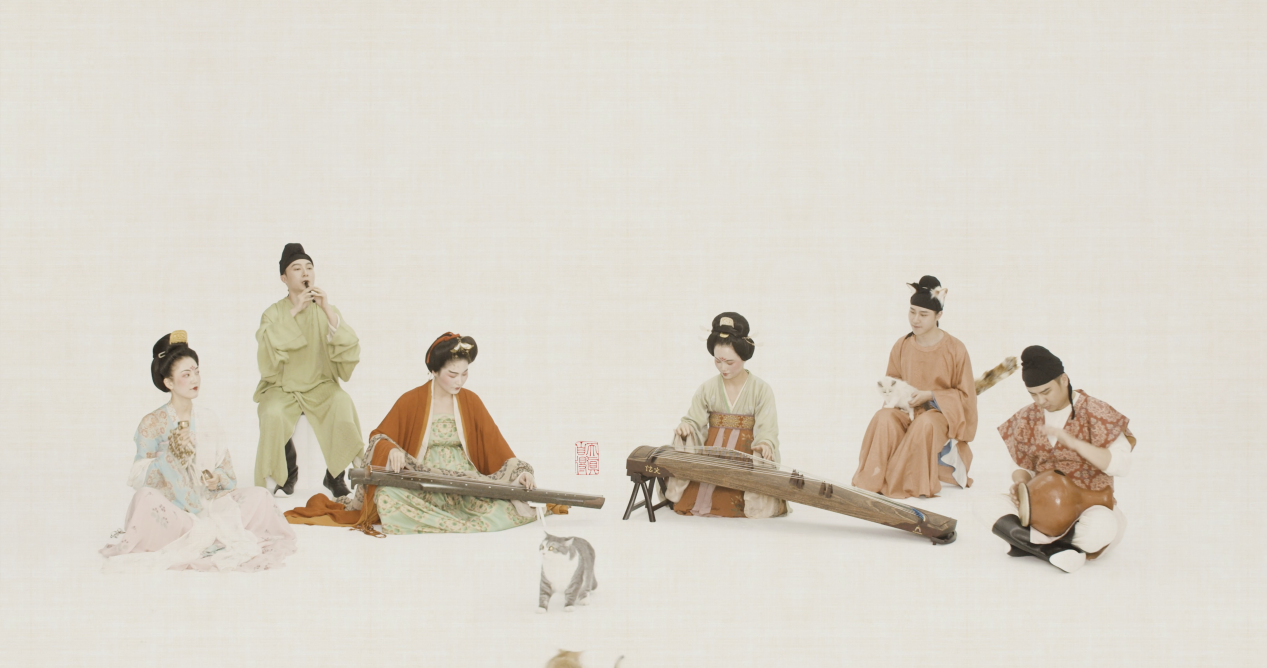 This is not the studio's first foray into traditional music. Previously, the studio wrote the theme song "Chang'an Fantasy - Ghost Patrol of Ancient China" for the online game Chang'an Fantasy. In a music video for the theme song, the performers look like they could have stepped right out of the Tang Dynasty.
The female musicians playing guqin and guzheng, another kind of plucked string instrument, wear small-sleeves coats, long skirts and wide scarves, which are the traditional style of the dynasty. Drawn small flower-shaped marks between their eyebrows make them delicate and charming.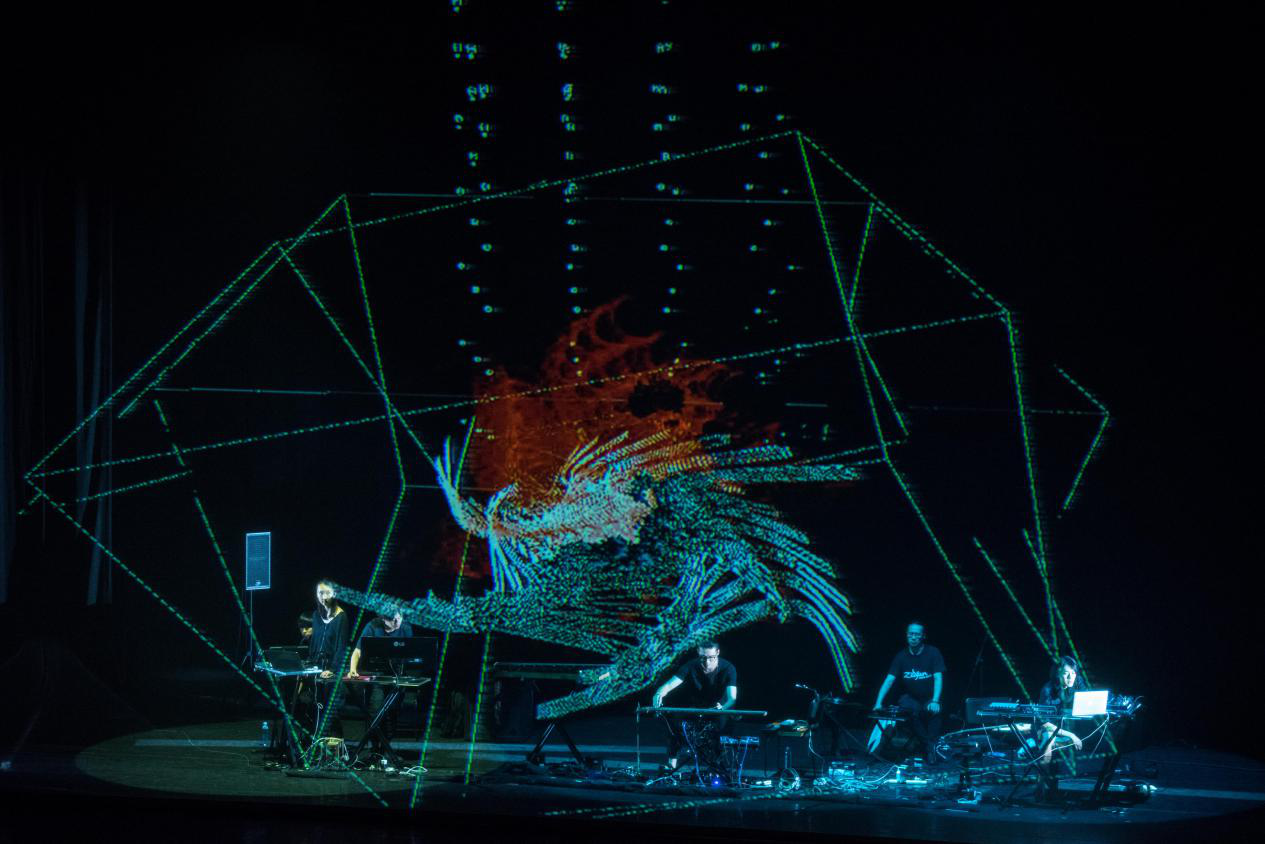 Guqin is a valuable ancient musical instrument in Chinese music that has lasted for thousands of years. It is one of the oldest plucked instruments in China.
Although more than 3,000 guqin songs have been handed down from ancient times, due to the way music notation worked in China only a few can be played with any certainty that they sound as they did back then. It takes a lot of time to "recompose" the music of the past into notes that can be understood by contemporary people, Tang noted.
"I think the most unique characteristic of guqin is its timbre," Tang added.
When playing guqin, the artistic conception is distant and quiet, like talking to ancient people while sipping tea in the mountains or beside a river.
Besides traditional Chinese instruments, Tang has also added African voodoo drums in his works. The drum from Africa is made from pottery jars and is suited to play music that evokes a sense of mystery.