👉 Confirmation e-mail would be sent after sales officially open
👉 Please use your valid ID to book
👉 No cancellation (Tickets are non-refundable/non-changeable once sold)
👉 Children over 1.2 metres must be admitted with a ticket, children under 1.2 metres accompanied by a parent who has purchased a ticket are exempt from admission, and each adult is limited to one child. (Special note: The festival site is relatively crowded, so parents need to keep an eye on their children. Infants and children under 6 years old are not recommended to enter the festival due to the loud sound, so as to avoid hearing damage).
---
Hypefest lands in Aranya, China, for a two-day cultural festival this September
Hypebeast, a leading global platform for contemporary culture and lifestyle, is excited to bring Hypefest to Aranya, a secluded destination known for its coastal line in Qinhuangdao, China. Following Hypefest's success in Brooklyn in 2018, its debut in Aranya will showcase a diverse range of regional and international cultural happenings, bridging the Hypebeast community with its audience in China. Produced in collaboration with RYCE Entertainment and ALLIN Entertainment, the two-day music festival on September 23 -24 will feature an impeccable line-up of headliners including Swae Lee, Aminé, and MC Jin, with SPECIAL GUEST JACKSON WANG and experiential pop-ups to bring the best of contemporary culture to life.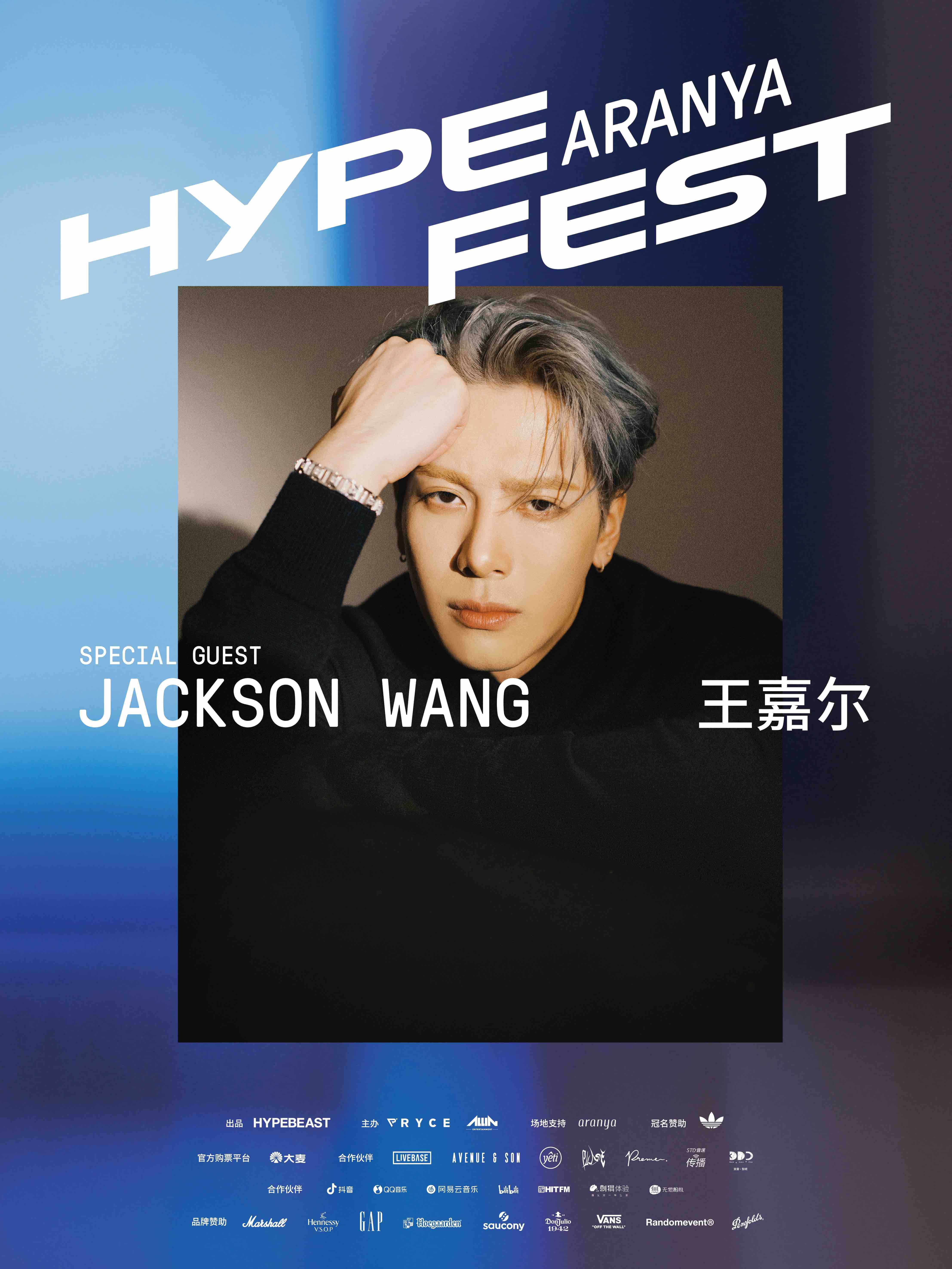 A mix of international and regional hip-hop, R&B and pop artists will take the stage at Hypefest Aranya. The opening party on September 23 will feature American rapper, singer and songwriter, Swae Lee, as well as performances from artists such as MC Jin, Lexie Liu, Gali and Charity SsB. On September 24, Grammy-nominated rapper, singer and songwriter, Aminé will make his debut appearance in China at Hypefest. The second day lineup will also feature Vinida, Karencici, Caelan and Dough-Boy. Over the 2-day weekend, a second stage with high-energy DJ performances will offer visitors a diverse range of music genres and styles for festival-goers.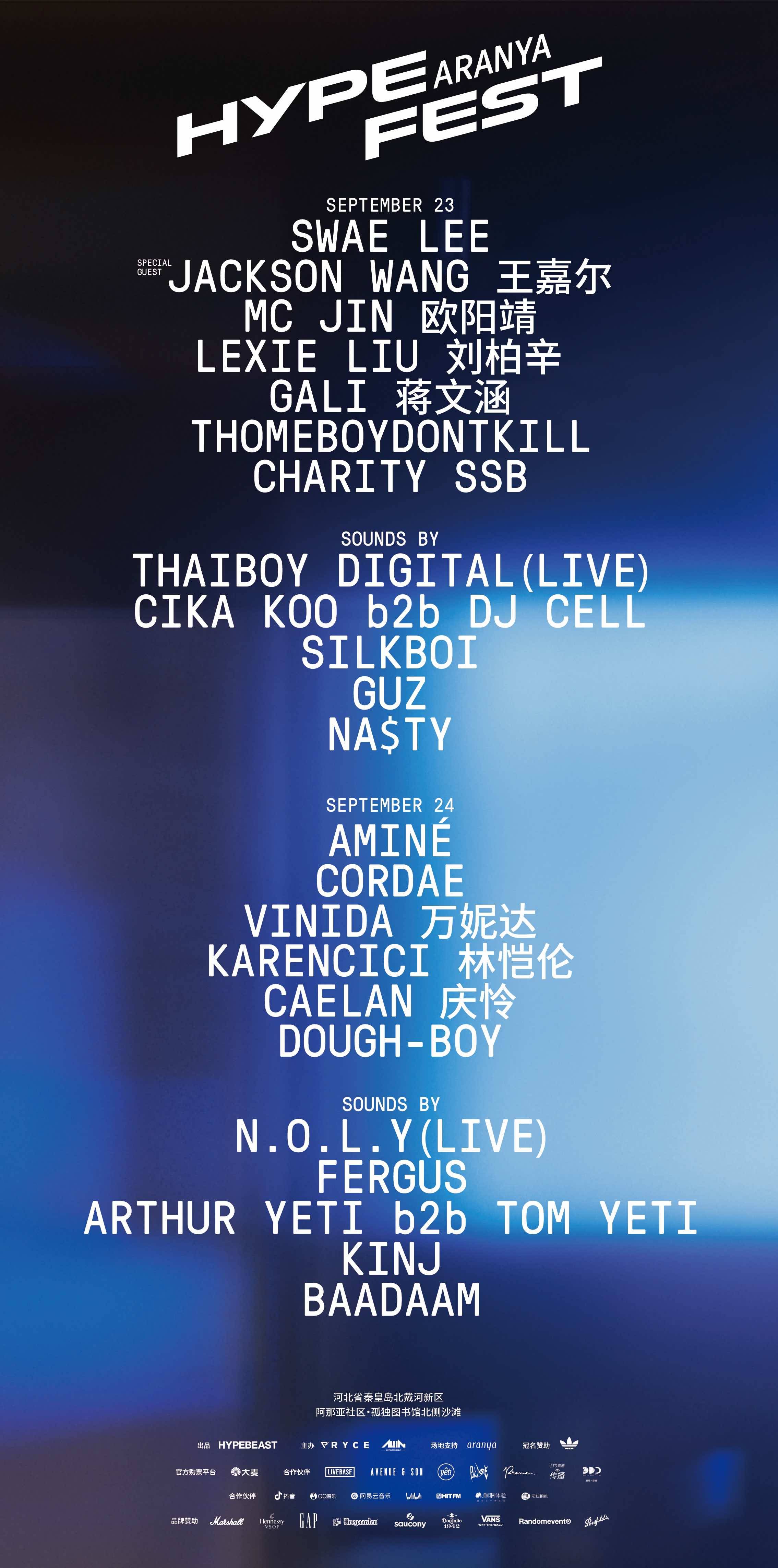 Alongside music performances, highly-curated pop-up experiences will be taking over Aranya. From special drops and panel discussions to workshops, gallery and culinary experiences, each pop-up will be designed in collaboration with selected brands to offer intimate and immersive experiences.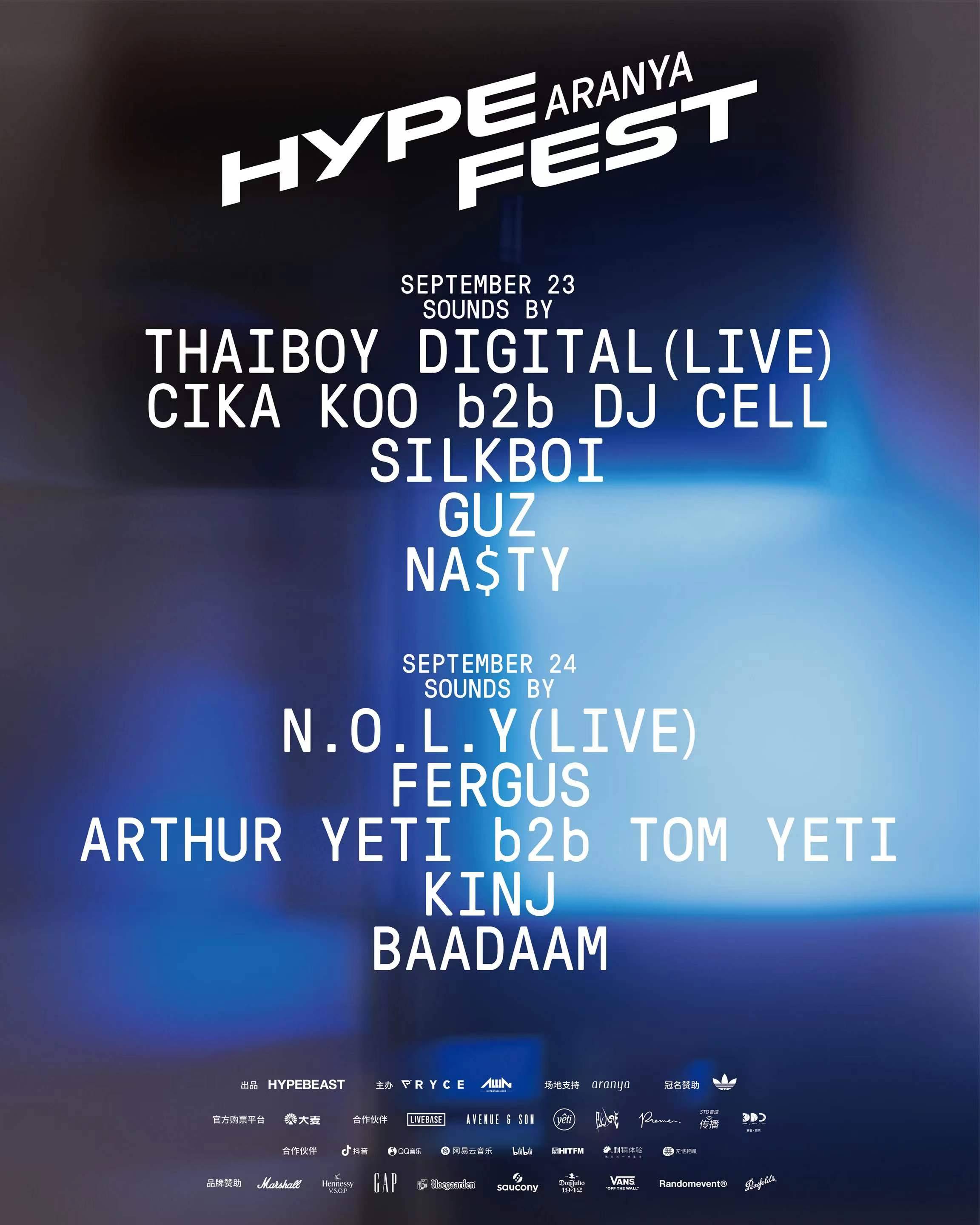 Transportation
1、High Speed Railway/Train:
* Arrival station: Beidaihe Station
Beidaihe Station - Anaya community distance of 29km, taxi service outside the station is convenient, taxi about 70 yuan / one-way (to play the meter billing or appointment App display shall prevail), the ride is about 30-40 minutes.
* Reference train/price:
Beijing Railway Station - Beidaihe Station: about RMB 77/second-class seat one-way (subject to the actual display of 12306 App), the journey takes about 2 hours.
Shanghai Hongqiao Station - Beidaihe Station: high-speed rail about 650 yuan / second-class one-way (according to the actual display of 12306 App), the journey is about 7 hours.
2、Airplane (recommend from Shanghai)
* Arrival airport: Qinhuangdao Beidaihe Airport
Distance from Qinhuangdao Beidaihe Airport - Anaya Community is 28km, travelling time is about 30-40 minutes.
* Reference Flight/Price:
Under normal conditions, there are daily round-trip flights from Shanghai to Beidaihe, which can be chosen according to individual itineraries. The one-way price is usually between 500-1500 RMB, the actual is subject to the display in the App you purchased the ticket.
3. Self-drive
At present, there are three routes to reach Anaya Community from Beijing, all of which are about 300 kilometres away. It is recommended that you check the "Time Priority", "Number Restriction" and "Real-time Road Conditions" options in the Maps App before setting off.
Address: Anaya. Gold Coast Community (East side of the coastal road, Gold Coast Central District, Changli County, Qinhuangdao City, Hebei Province).
In addition, there are more transport options to be announced such as Anaya Park shuttle buses, special buses, contracted taxis, etc. You can follow HYPEBEAST public wechat accound and Anaya APP.
Accommodation Reference
During the festival, there are Anaya B&B, Anlan Hotel, A . HOTEL, BACCO Italian Winery, Club Med Joyview Gold Coast Resort, naive Ideal Country Youth Hostel, PuLan Hotel, Kennel Hotel, theTANG TangShe Hotel, Hidden Lodge Hotel, EOSO YunSong Hotel, and YIN HOTELS are available, or you can choose to stay at hotels outside the park.