- Show Mobile or Printed Confirmation Email to Collect Physical Tickets at the Venue
How do I collect my tickets?
Once you have successfully paid, you will receive a confirmation email. Please show this email to the venue to exchange for your physical tickets before entry.
Tickets pick up time: 13:00 -21:30
Tickets pick up location: Guanlan Lake Huayi Feng Xiaogang Film Commune Stage 1. Ticket Window.
- Children Under 1.2m Not Permitted
- No Cancellation
---
Calling all adventurers! We rolling in Haikou to 2019 HOLO Festival – where this year it's been transformed into the mysterious HOLO Survivor Base, where Transformers abound...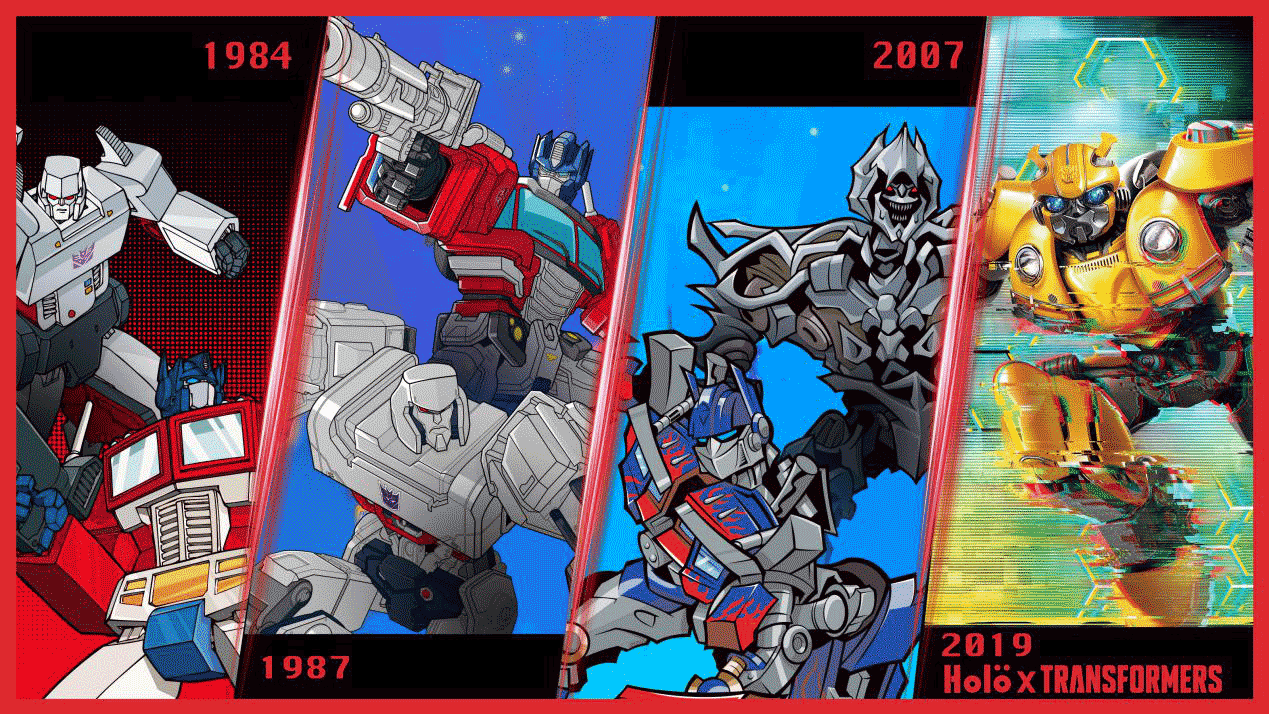 It's April 2049 and Earth faces catastrophe at the hands of mysterious alien meteorites. Soil and plants have been irradiated and Earth has taken a metallic hue.
The HOLO survivor base is visited by The Transformers, as the autobots look to protect humanity and save Earth, by removing the Cube.
But, the nefarious Decepticons desire this power source and to assimilate all life on Earth... This is a battle for survival: an epic struggle between humanity and a forced evolution.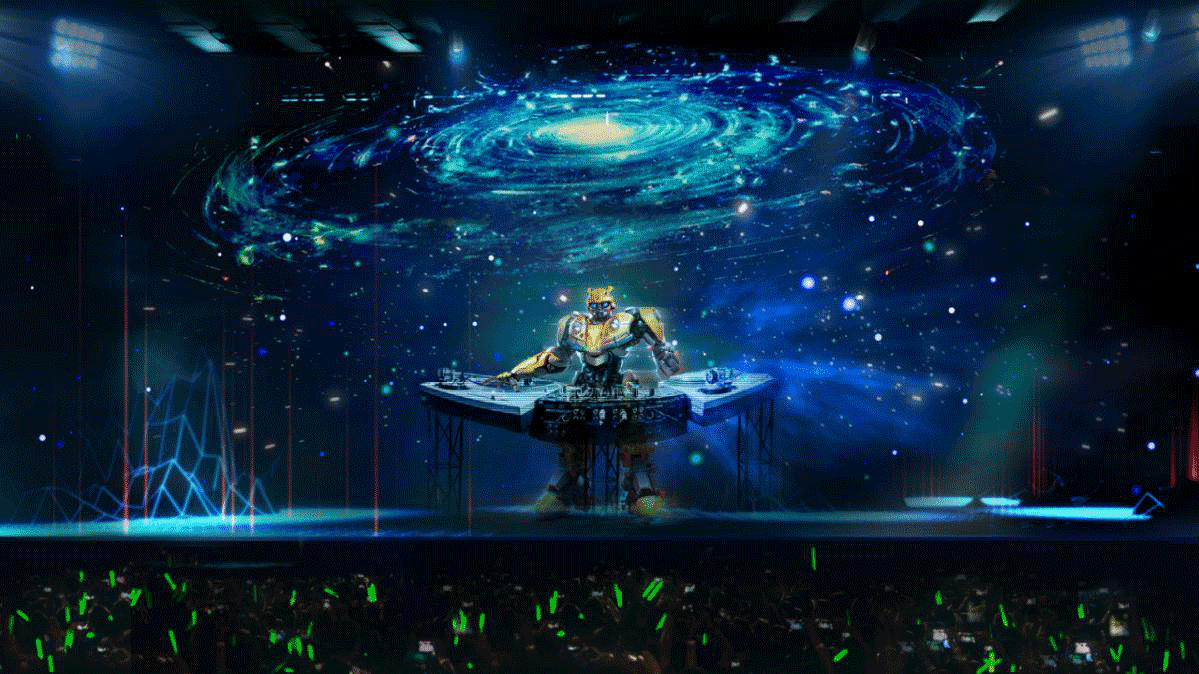 It is why we need you, adventurer!
Only you can decide the fate of Earth.
Only you can decide the fate of humanity.
We need you at HOLO FESTIVAL 2019!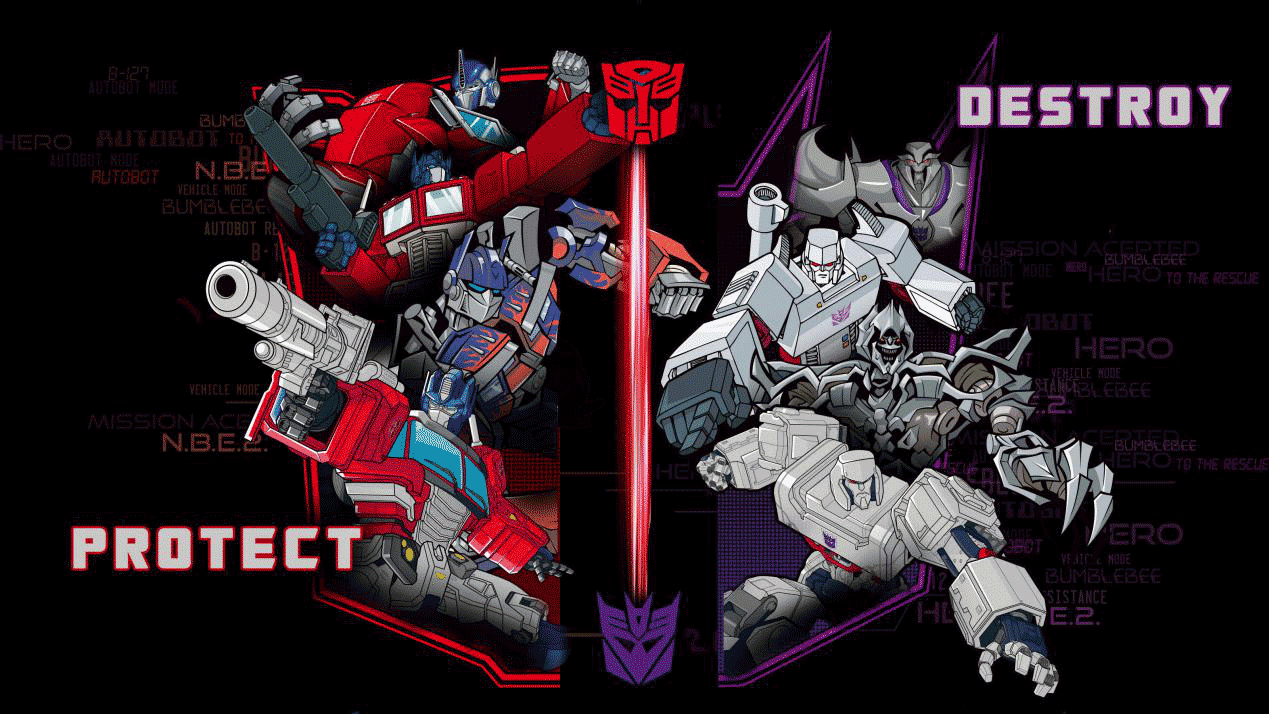 Transformers' 35th Anniversary
Since the launch of Transformers in North America in 1984, through its cartoon and live action incarnations, it has swept to massive popularity around the world! Now, for the very first time and in honor of Transformer's 35th anniversary, the "HOLO" production team present a whole new Transformers experience as they combine music and holographic technology.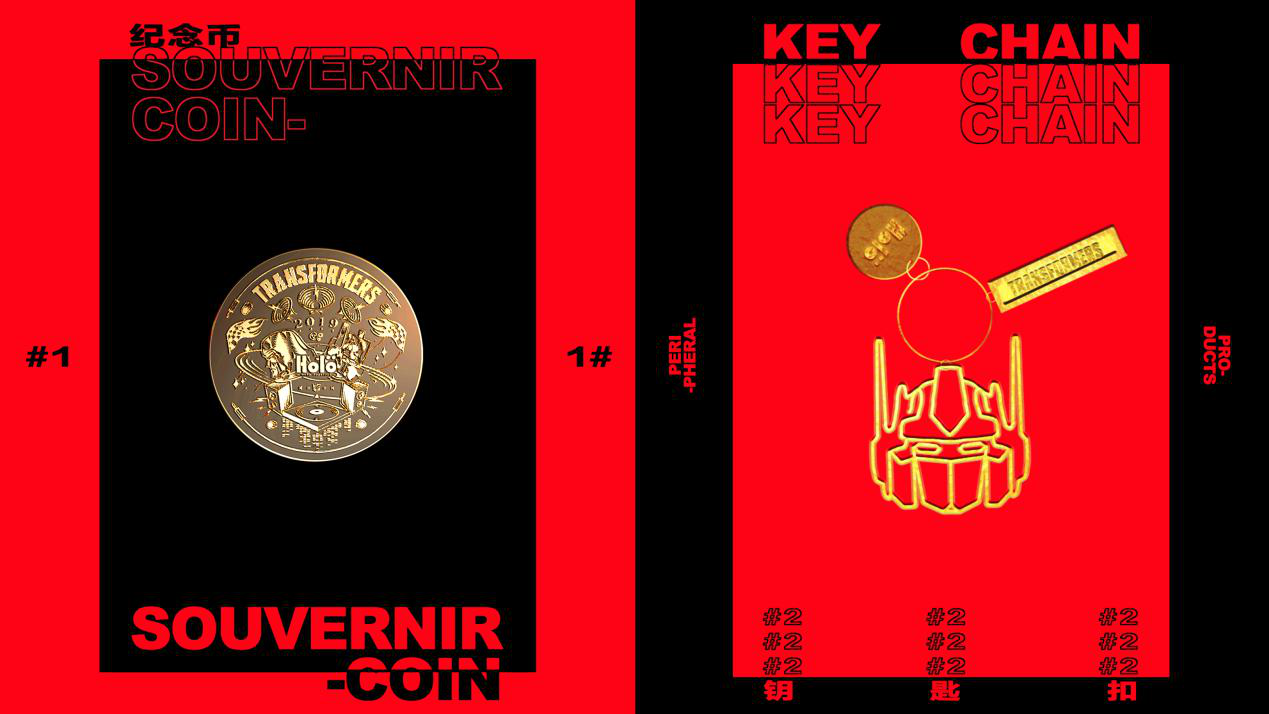 Top-scale Holographic Stage
The rig at this year's HOLO is absolutely staggering: 700+ square meter LED screen, plus 23 meter high, 270 wraparound, 140+ meters wide immersive holographic stage, showing the largest holographic Transformers ever! In addition to several domestic and foreign artists performing, Transformers will also hit the stage to DJ for the first time, bringing a show-stopping holographic EDM show, with real-time interaction with the audience!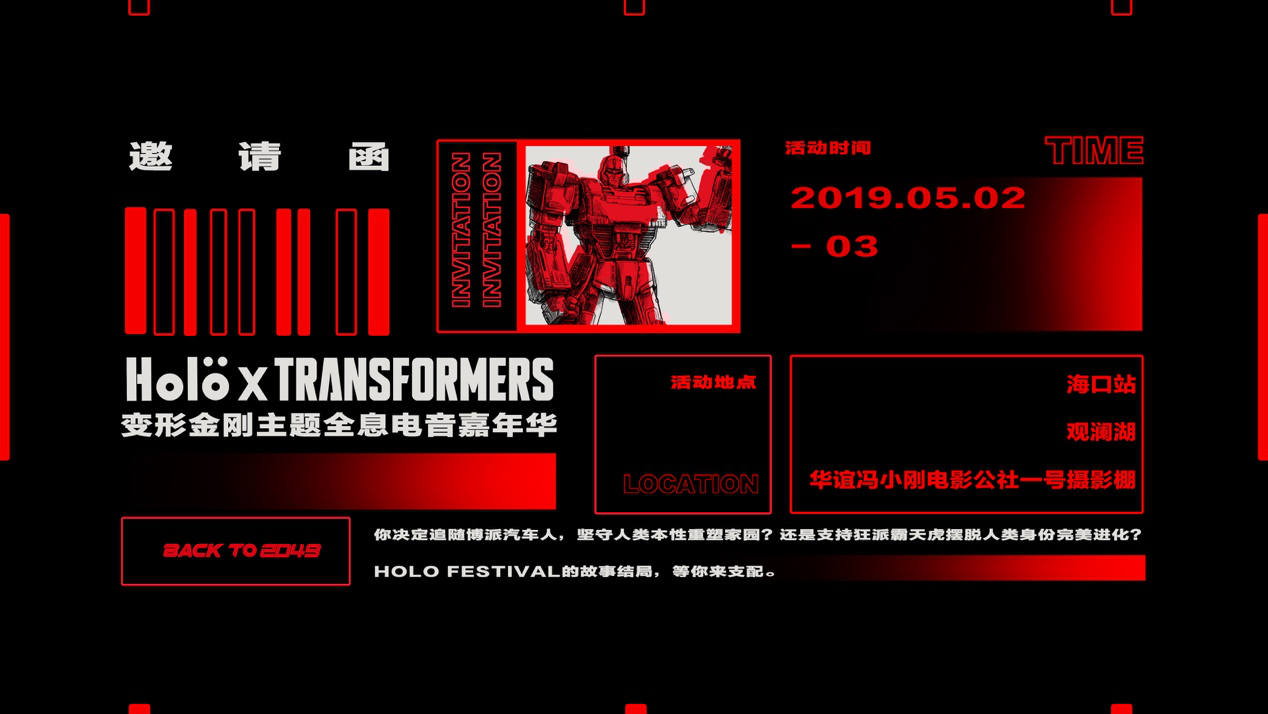 Complete Narrative Immersion
Different from traditional music festivals, HOLO FESTIVAL has developed a complete narrative arc and immersive story. The story background and interactive gameplay is based on the Transformers world, the "HOLO survivor base" technology construction, always stimulates all the senses and immersive experience of the players. When you get this ticket, you have added a valuable combat power to your chosen camp.
The entertainment settings such as the "Cyber Punk" block, the creative market, and the water gun battle will be transformed into the energy accumulated by each "adventurer" for the victory of the team. HOLO FESTIVAL aims to create a carnival entertainment feast that combines "eat, drink and play".
Not only a "spiritual ceremony" but also a "material war"
HOLO FESTIVAL official derivatives, in addition to joint T-shirts, key chains, mobile phone lanyards, etc., will also jointly launch a limited edition out-of-print IP perimeter with 3A. Come to the "HOLO Survivor Base", you will have your own exclusive "passport", bracelet, each event is a "battle" and determine the final victory.
Have you decided to follow the Autobots help save humanity? Or to support the mad Decepticon to get rid of humanity? HOLO FESTIVAL awaits your decision!
Holo Festival Lineup