January: Let's go… To the Harbin ICE FESTIVAL + skiing!!!
It's time to head over to one of the most awe-inspiring, frozen wonders of the world… This weekend is all about massive, spectacularly-lit ice sculptures, the biggest snowmen you have ever seen, ice slides to FLY down… And that's not all, we will also be skiing/snowboarding on great slopes, visiting the best place to see (and feed) Siberian tigers, checking out the Russian-style architecture in Harbin's old town and more!!! An unmissable trip during your stay in China (and we are going before the high season to avoid the insane crowds – and super-high prices)!!

We will be seeing one of the most spectacular winter sights in the world…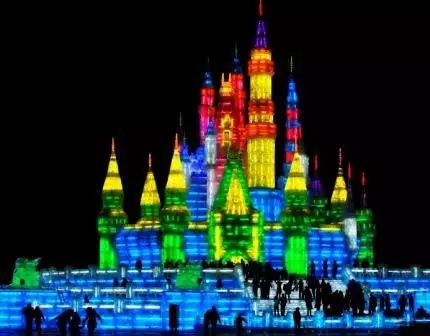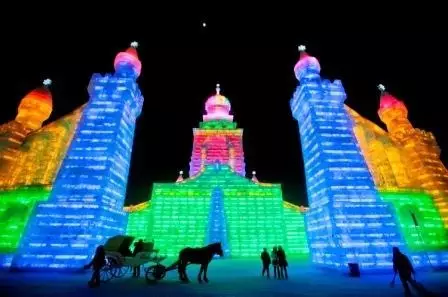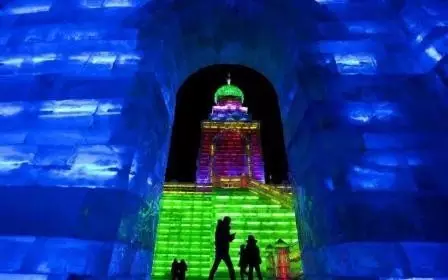 … skiing / snowboarding down great slopes…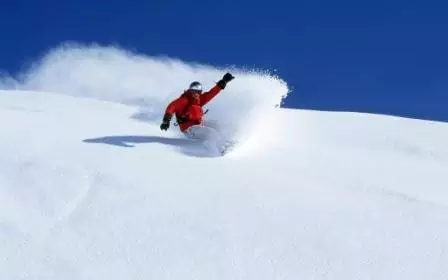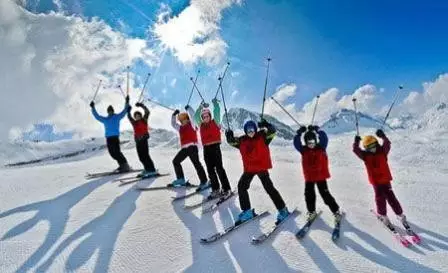 …visiting the amazing Siberian tigers…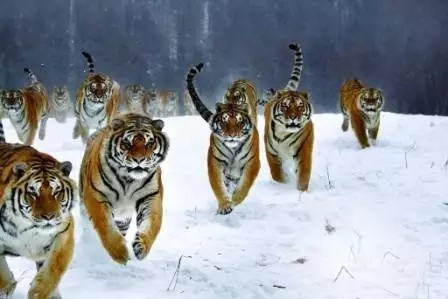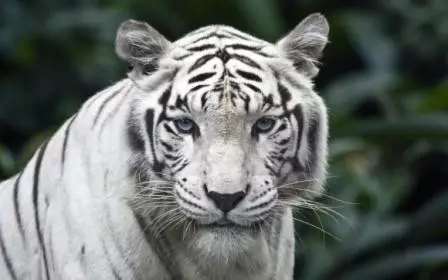 …checking out old Russian-style architecture…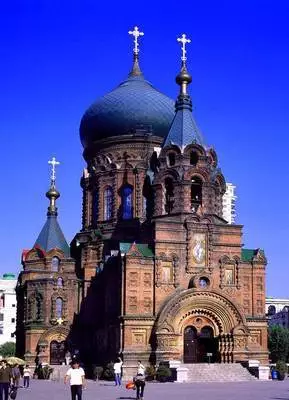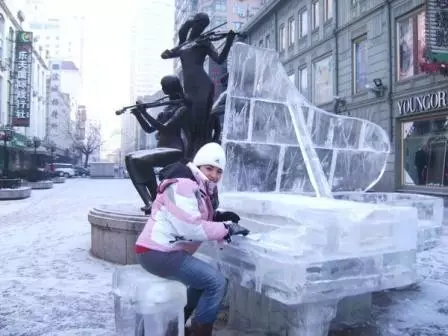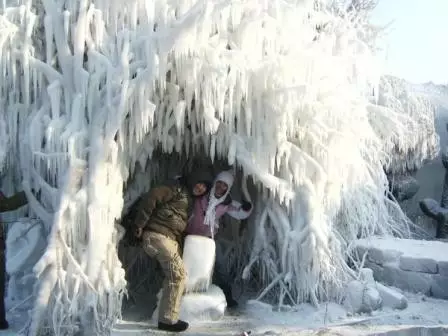 ...learning how to make delicious dumplings (originally from this region...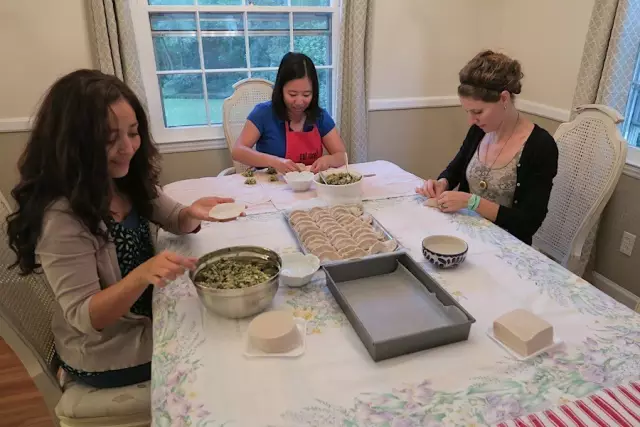 …and more!!

Dates: January 12-14 or 26-28 (Friday to Sunday)
Day 1 - Friday
17:10 – catch our flight to Harbin
22:00– Bus pickup at airport
23:00 - Check into our hotel
Day 2 – Saturday
8:00 – Simple Western breakfast
9:00 – Set out for the ski resort
10:00 – Let's hit the slopes!! (first time skiing? No problem! Instructors available upon request)!!
13:00 – Local specialty lunch
14:00 - Pay a visit to the famous Russian-style St. Sofia Cathedral, Central Avenue, and the frozen river!
16:00 - This is it… Let's go to the Ice festival!!
18:00 - Dinner at the Ice Fest (not included)
20:00 - Head back to our warm, cozy hotel and have some drinks after
Day 3 – Sunday
08:30 – Simple Western Breakfast and check out
10:00 – Check out the amazing Siberian Tiger park
13:00 – Learn how to make our own traditional Harbin dumplings and eat them for lunch!
14:00 – Transfer to the airport
17:10 – Catch our flight back home
20:10 – Arrival in Shanghai
THIS IS AS COOL AS IT GETS!

Transportation:
Included – On site private bus with A/C, insured
Not included - Train/Flight to/from Harbin
Suggested Flight:
January 12-14 departure round trip flight est. price: 2500 RMB
Shanghai - Harbin:
Friday, Jan 12 - MU3903 - 17:35-20:40
Harbin - Shanghai:
January 26-28 departure round trip flight est. price: 3500 RMB
Shanghai - Harbin:
Friday, Jan 26 - MU3903 - 17:35-20:40
Harbin - Shanghai:
Please book your tickets on ctrip.com. It's quick and easy. They even have an app! (If you need help booking your flights, a booking fee of 100 RMB per ticket will apply, paid directly to the booking agent. Contact information will be sent upon registration.)
*You can arrive in earlier and meet us at the railway station at the time that the recommended train arrives, and you can leave on any flight at or after the suggested flight departure time, otherwise you may have to arrange for your own transportation.
Accommodation:
Included - 2 nights in a 4-star hotel - clean double occupancy rooms included in the price. These will be booked on a first come first served basis. If you wish to room alone, the single occupancy fee is an extra 400 RMB per person per night. Please note that single occupancy availability may be limited. (If needed, we can help you find someone to share. Pairings in this case are distributed in order of request submission. If there is an uneven number of travelers, an extra single occupancy may apply.)
Meals:
Included - All meals as listed - Simple Western breakfasts (toast, jam, butter, peanut butter, eggs, coffee, tea), local specialty lunch and dumpling making, veggie friendly!
Not included - Dinner on day 2 (at the Ice Festival)

Price: Book now to get the early bird price of 2,999 RMB or 3,499 RMB, if booked after December 14 for January 12th departure date OR December 28 for January 26th departure date.
Deposit: 1000 RMB (included in price)
* Full payment due by January 3. (Registration is still open after this date.)
We do not go cheap on safety… We get the best equipment and the most experienced instructors for our trips
Includes:
2 day onsite transportation, double occupancy accommodation, all entrance tickets, indicated activities & equipment - ski pass, ski equipment, driver allowance, English and Chinese speaking guide, meals as indicated, insurance, pre-trip scouting and site research, fees & charges, an experience of a lifetime, and looots of fun!
Does not include:
Train/Flight to/from Harbin, ice sports, drinks, dinner at Ice Festival, other personal expenses
What you need to bring:
PASSPORT, sunglasses, camera/GoPro, sunscreen, walking shoes, small day pack, toiletries, warm clothing for winter trips (temperature can fall to -30C)
Note: If your passport is in the visa office for processing, please bring the slip of paper given to you by the authorities with you on the trip. This paper can be used for domestic travel instead of a passport..
Cancellation & Disclaimer:
If the traveler decides to cancel, s/he can get refund of the deposit (a small cancellation fee may apply) up to December 14 and no refund after that. The schedule, accommodation, and transportation may be adjusted due to weather conditions, unforeseeable events etc. For complete information please refer to www.travelers-society.com/terms-conditions.
GET OUT OF YOUR COMFORT ZONE AND LIVE AN AWESOME LIFE!!
FAQs:
How cold is Harbin?
Temperatures can drop below -30C, so make sure to bring high-quality winter clothing (hats, gloves, boots, coat). Dressing in layers and long underwear (check in any Decathlon) are recommended.
I want to snowboard; is this possible?
Yes, snowboarding equipment is available as well.
I don't know how to ski; are instructors available?
Yes, an instructor can be hired for about 200 RMB / hour.
Why is it important to stay in a 4 star hotel?
Many 3-star hotels are poorly insulated and get very cold at night, so we have included a 4-star rated hotel in the price.

Have a question?
email us: info@travelers-society.com
or add our individual Wechat account: ID: travelers-society