👉 Book in Advance
👉 Receive E-ticket via Email
👉 Show Your E-ticket @ Venue
👉 No Cancellation
---
FROM THE SEA TO TABLE
Weekend Seafood Dinner Buffet
A modern interpretation of International and Southeast Asian cuisines,
the Portman's restaurant with its relaxed and calm ambience is well-known as one of Shanghai's best spots for buffet dining.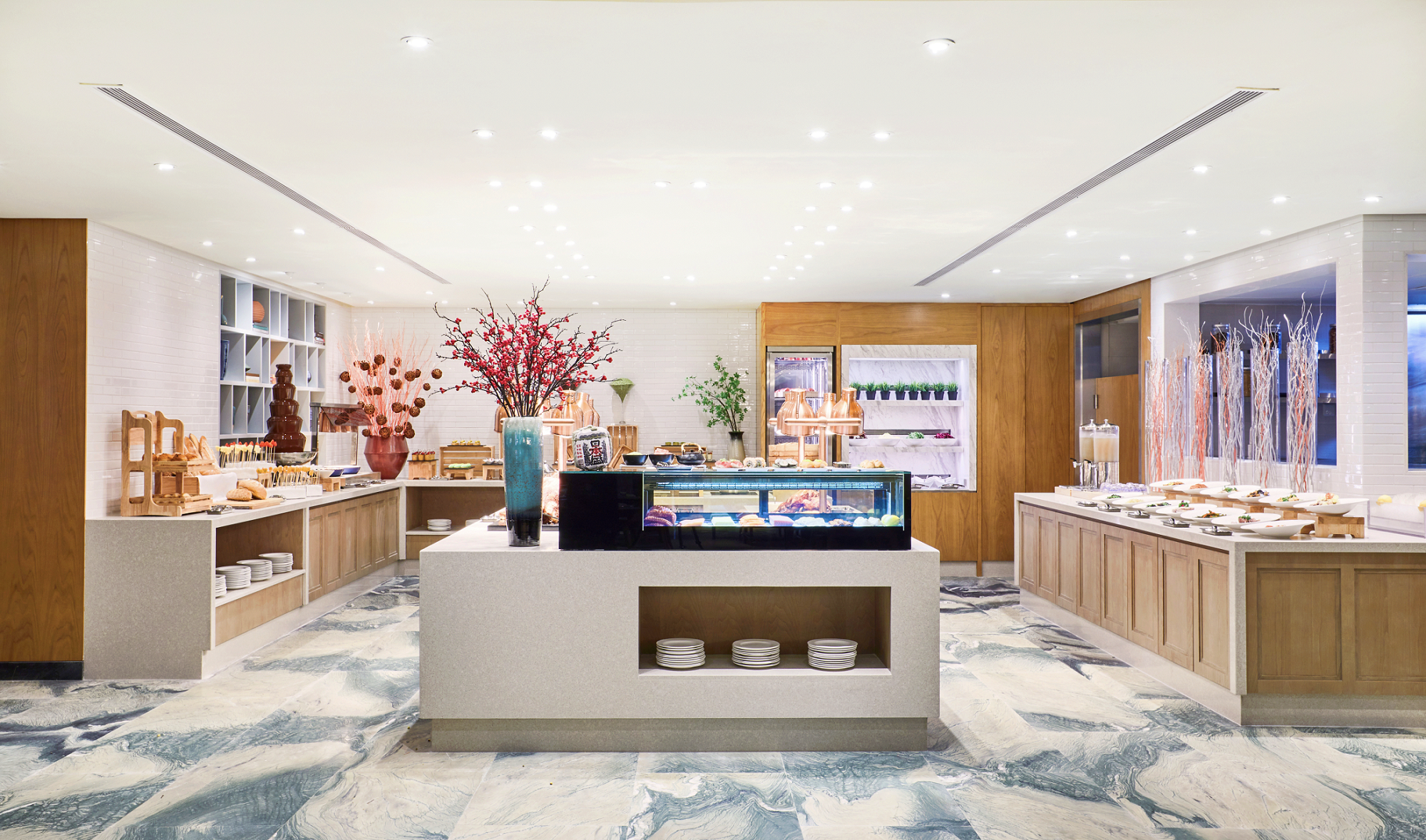 Singapore native, Executive Chef Xian,
introduces a novel luxury seafood buffet concept
From the Sea to Table
Every Signature Singaporean Seafood Tray served to the table à la minute with the ringing of a ship's bell.
Diners will be bowling over by the array of seafood including Lobster, Abalone, Clam, Baby Octopus, Crab, Rice Cake, Red Skin Potato and more.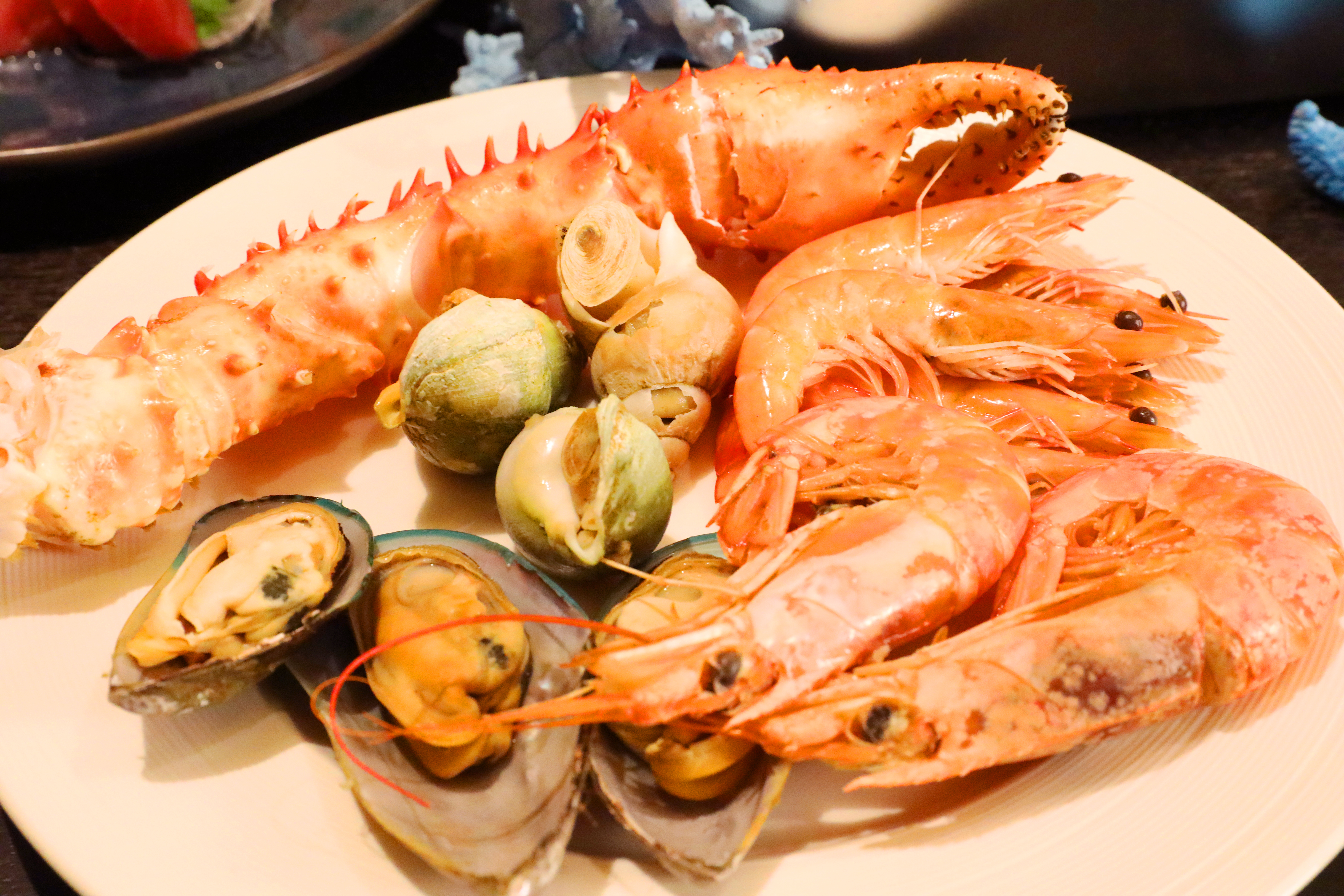 With a plethora of seafood display, you are treated to a gastronomic journey through 12 tantalizing food stations.
Begin your journey at the Ice Bar where King Crab Legs, Scallops, Mussels and Argentina Red Prawns lay.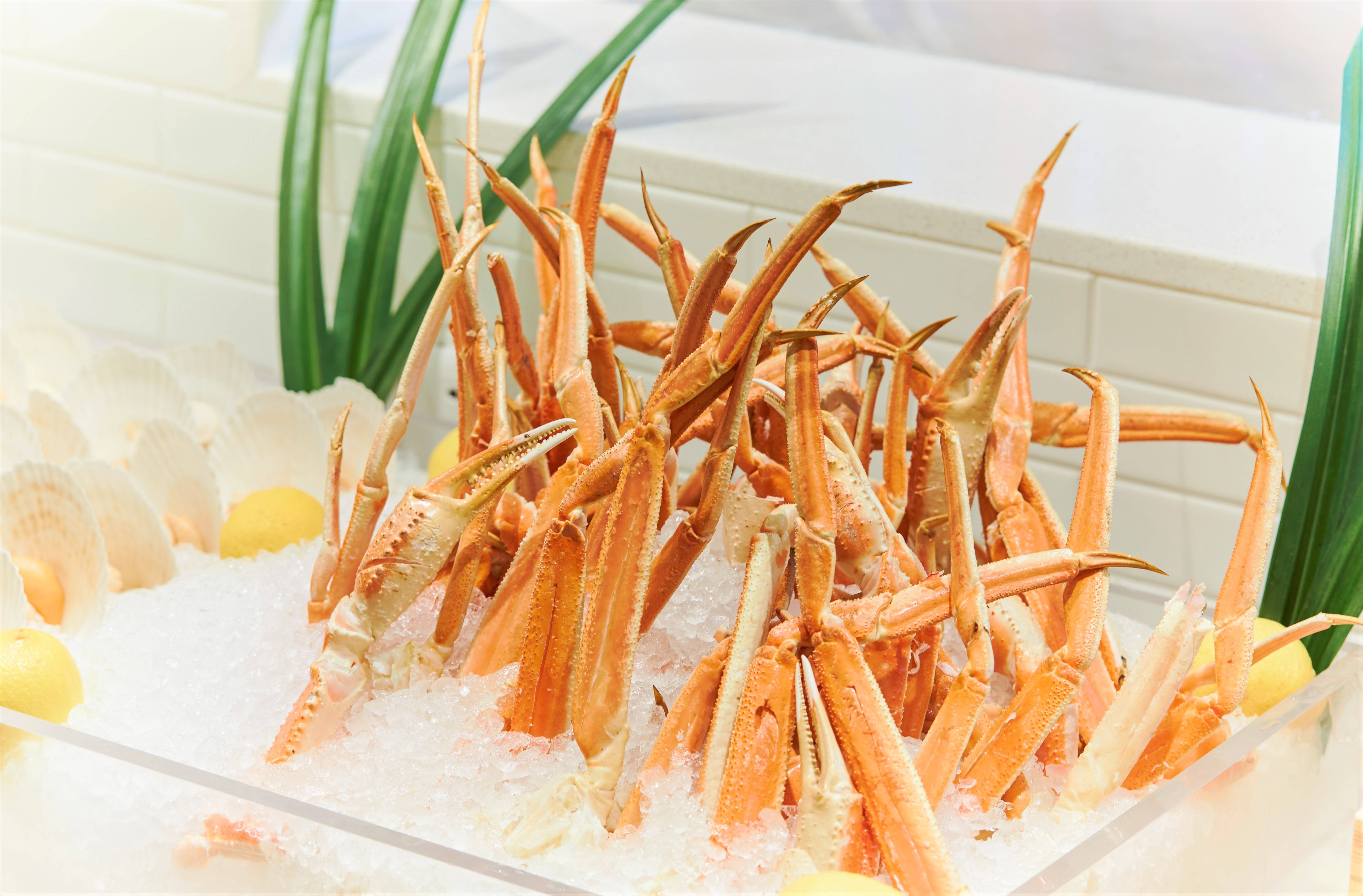 Next, opt for freshly Shucked Oysters, Sushi and Sashimi, variety of Cheeses, Charcuterie Platter, Chinese Dim Sum and Mala Pork Xiaolong bao.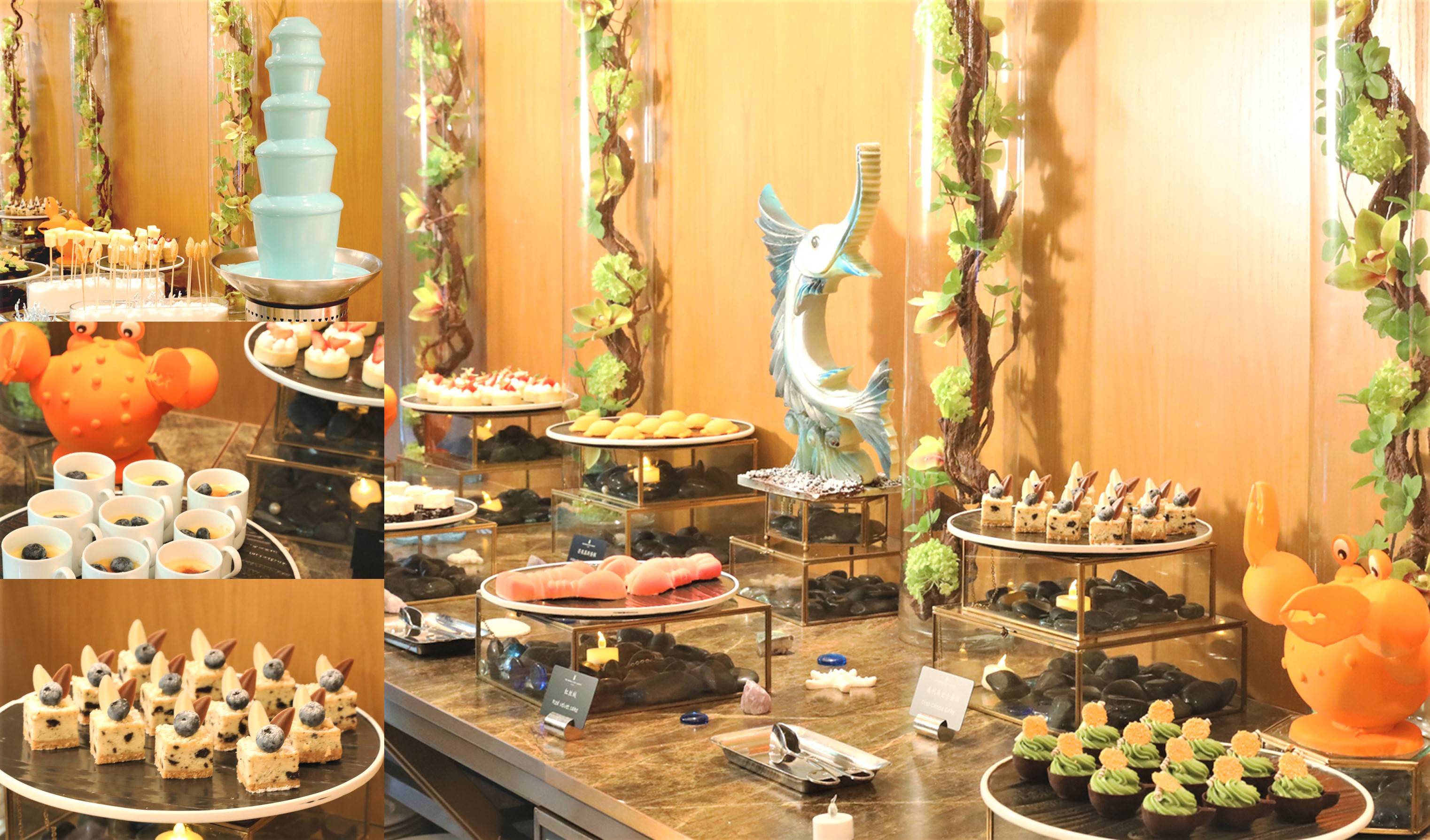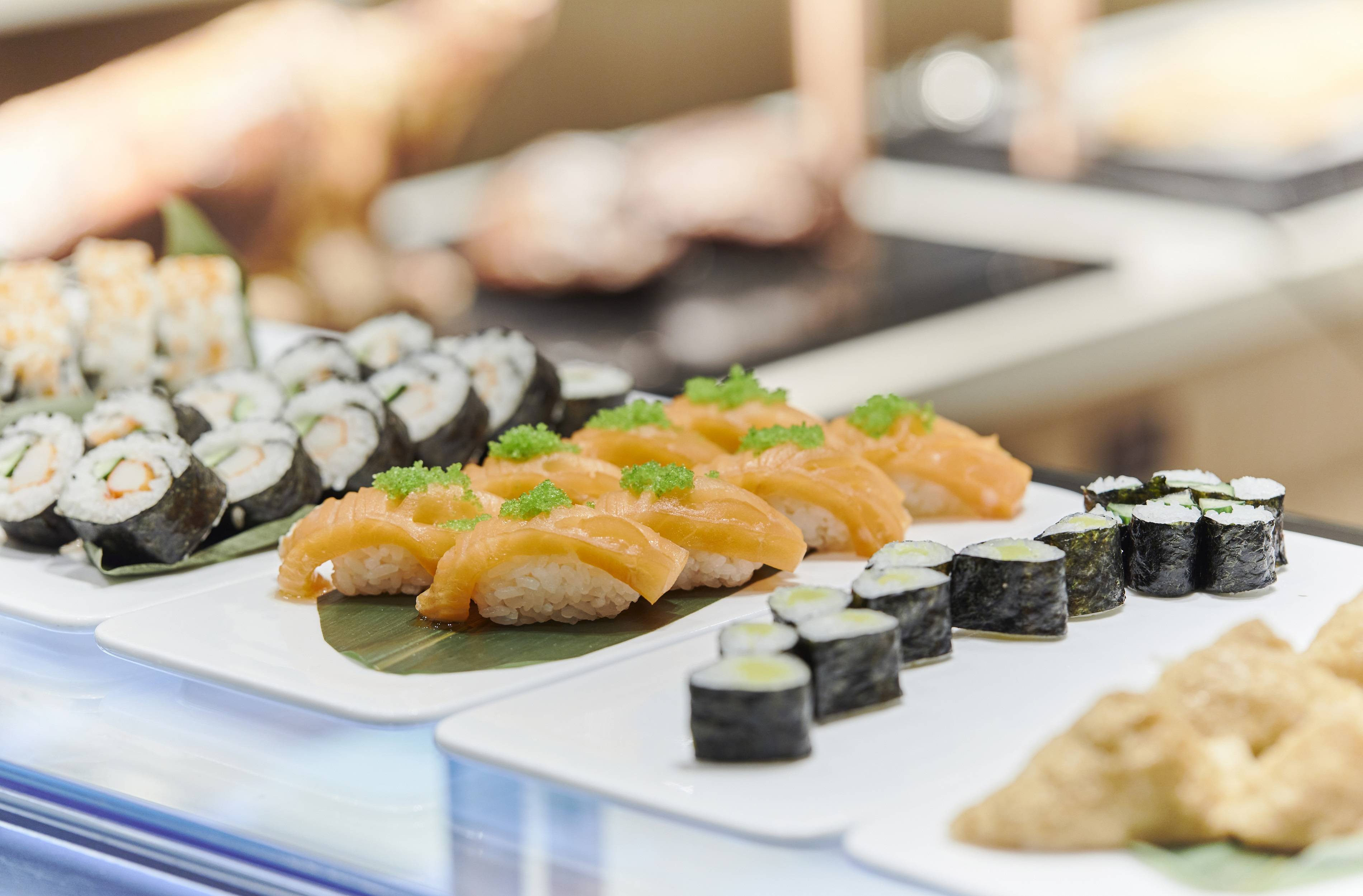 Over to the main courses which include Oyster Tempura, Coffee Pork Ribs, Mamak Mee Goreng and
Live stations serving Ravioli, Glazed Soyu Salmon, Roasted Prime Rib, Wok Sauteed Shell Seafood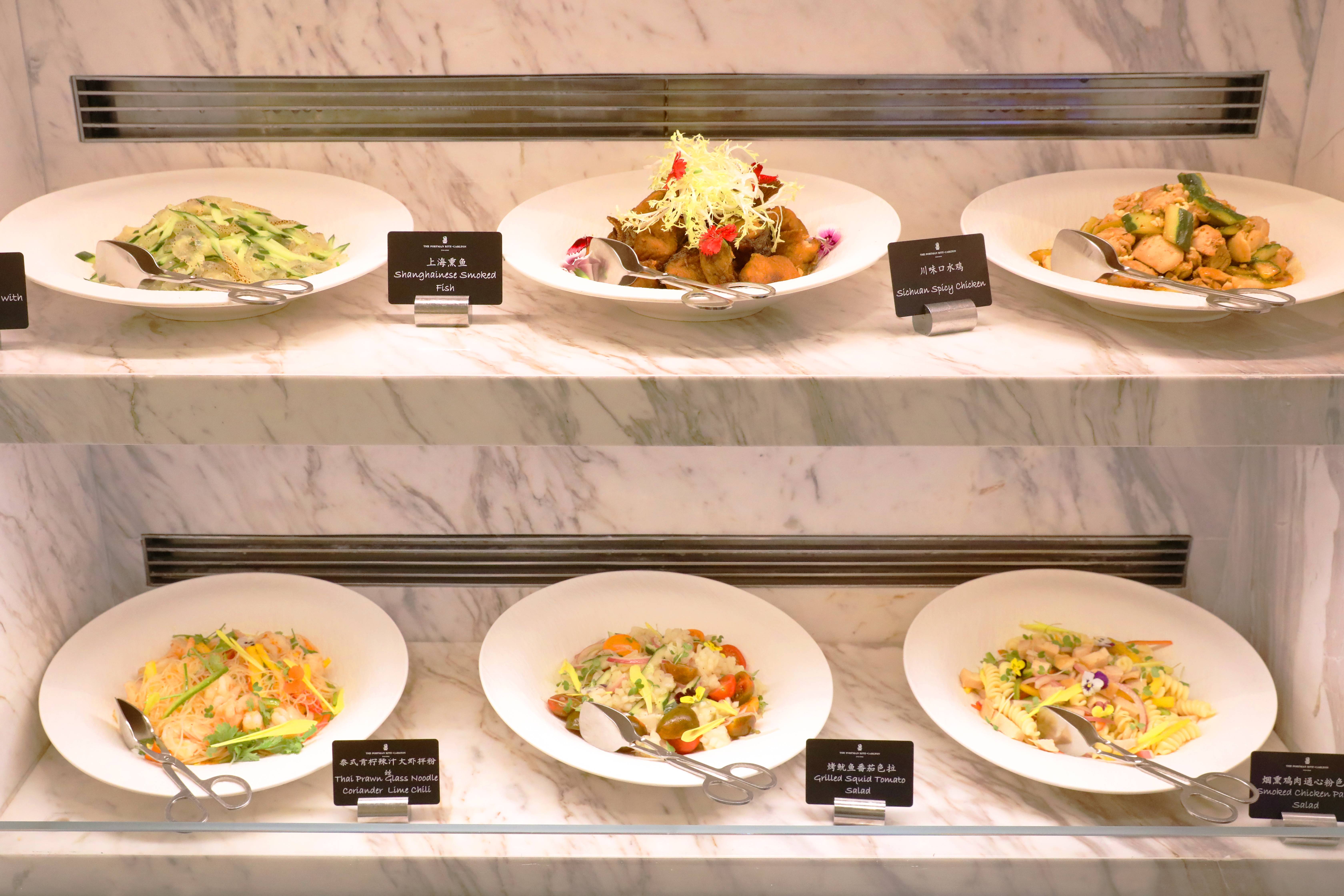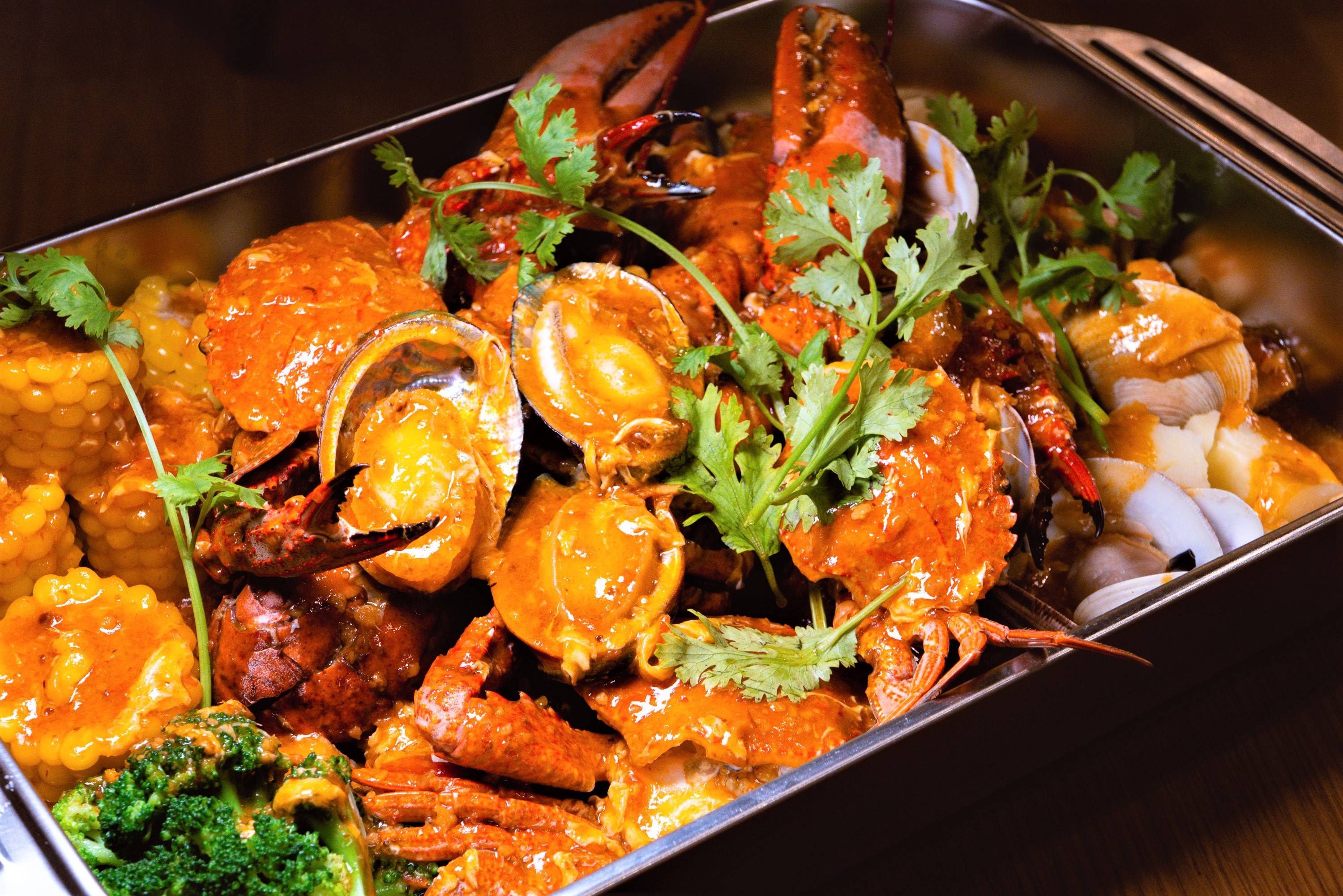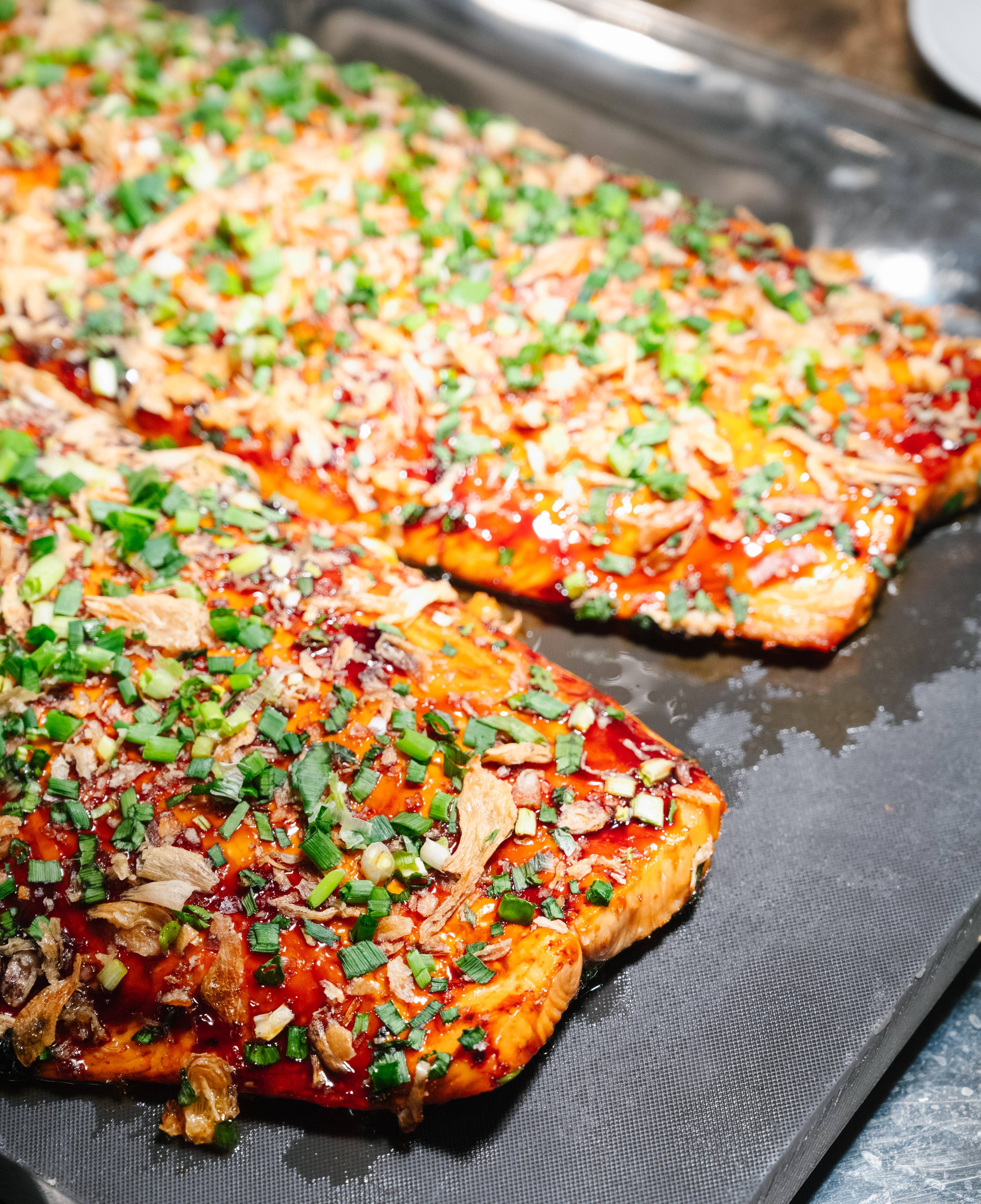 last but not least, delectable desserts such as Durian Cream Bulee, Lemon Tart, Churros, Chocolate Fountain to end on a sweet note!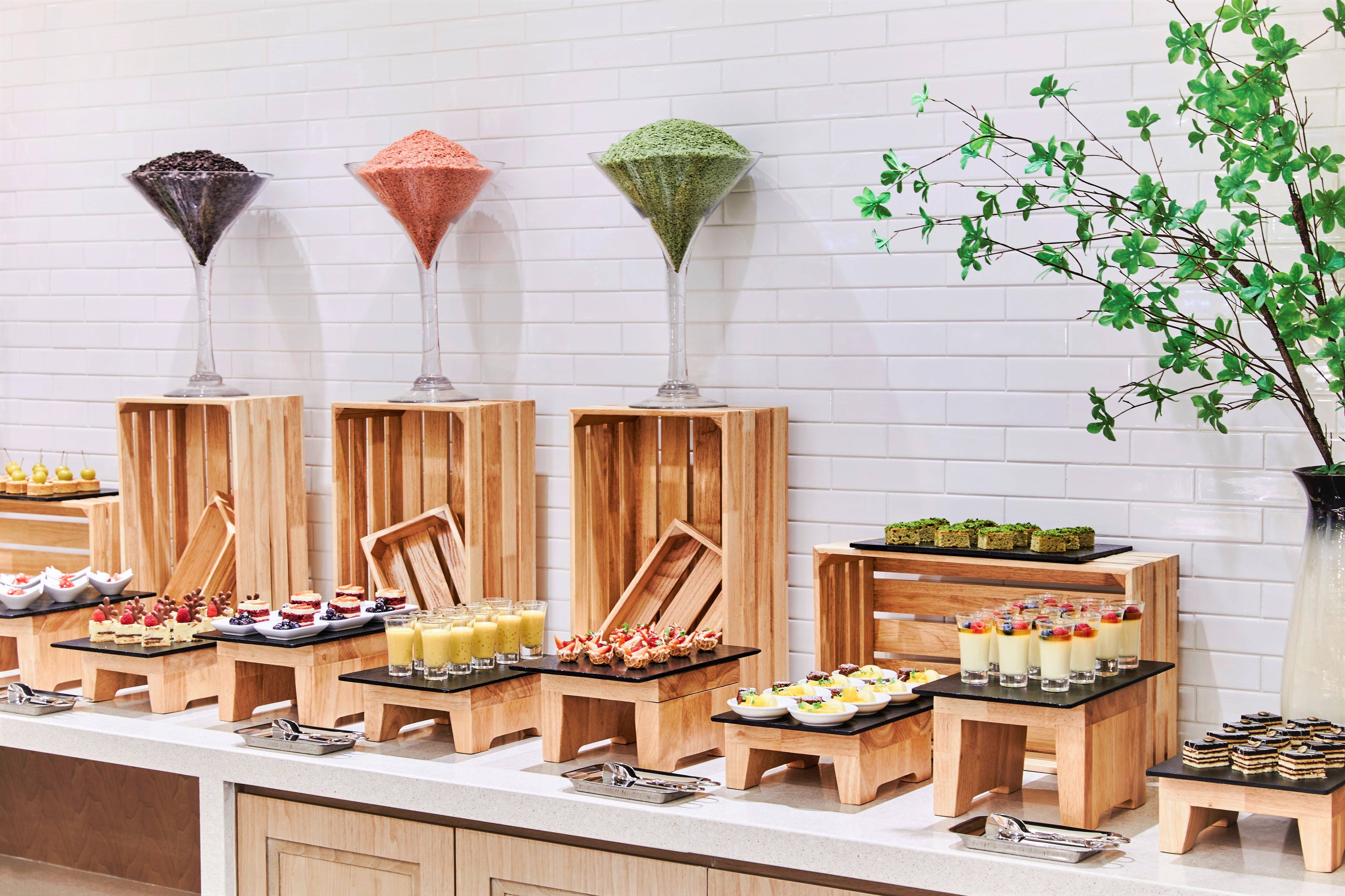 Menu
The Ice Bar
King Crab leg, Half Shell Scallop, Green Mussel, Jade Whelk, Cooked Prawn, Argentina Red Prawn
Oyster Basket
Freshly Shucked upon request
Sauce and Condiment
Red Wine Shallot Vinaigrette, Tabasco, Lemon Wedge, Thai Chili Sauce, Cocktail Sauce
Sushi and Sashimi
Sliced Salmon, Tuna, Yellowfin
Assorted Sushi, Baby Scallop Salad, Kani Salad
Condiment
Wasabi, Picked Ginger, Japanese Soya sauce
Salad Bar
Greens
Rocket, Romaine, Radicchio, Butter Head, Lollo Rossa
Garnishes
Corn Kernel, Cherry Tomato, Chickpea, Kidney Bean, Tuna Chuck, Artichoke, Carrot, Broccoli
Dressings
Caesar Dressing, Thousand Island, Japanese Sesame sauce, Extras Virgin Olive Oil, Aged Balsamic
Cheeses
A selection of Affinated European Cheese
An Assortment of Dried Fruit, Honey, Nuts and Cracker
Charcuterie Platter
Air Dried Beef, Mortadella, Coppa, Parma Ham
Smoked Salmon, Smoked Mackerel
Compound Salad
Marinated Jellyfish with Cucumber
Thai Prawn, Glass Noodle, Coriander, Lime Chili Dressing
Grilled Squid, Tomato Salad
Smoked Chicken Pasta Salad
Shanghainese Smoked Fish
Sichuan Spicy Chicken
Soup
Double Boiled Seafood Four Treasure Soup
Manhattan Seafood Chowder
Bread Station
Rye Bread, Country Bread, Baguette, Kaiser Roll, Soft Roll
Butter, margarine
Dim Sum
Prawn Dumpling
Mala Pork Dumpling
Seafood Siew Mai
BBQ Pork Pau
Main Course
Oyster Tempura Served Truffle Mayonnaise
Kung Pao Chicken
Wok-Fried Frog Leg, Ginger Oyster Sauce
Coffee Pork Rib
Pan-Seared Halibut, Parsley Garlic Butter
Wok-Fried Broccoli with Mushroom Sauce
Sautéed Buttered Garden Green
Seafood XO Fried Rice
Mama Mee Goreng
Signature
Seafood Served on table
Lobster, Abalone, Clam, Baby Octopus, Crab, Broccoli, Rice Cake, Corn, Red Skin Potato, Puffed Tofu with Signature Sauce
Live Station
Ravioli Station
Ricotta and Spinach, Tomato Mozzarella Basil, and Seafood Squid Ink
A Selection of Sauce
Bolognese, Alfredo, Arrabiatta
Glazed Soyu Salmon with Green Onion
Roasted Beef Prime Rib, Jus
Roger Roast Duck, Pork Char Siew
Wok Sautéed Shell Seafood
Baby Clams, Razor Clams, Lumber Clams, Clams, White Clams, Sea Snail, Mussels
Choice Your Favorite Flavor
Spicy Black Bean, Scallion &Ginger, Soy Sauce
Dessert
Durian Cream Bulee
Oreo Cheese Cake
Black Forest Cake
Mango Mousse Cake
Red velvet cake
Matcha Green Tea Cake
Lemon Tart
White Chocolate Brownies
Mango Pomelo Sago
Churros
Glutinous Ball in Fermented Rice Wine Soup
Ice cream served with Condiment
Chocolate Fountain served with condiment