On Friday 23rd the Shanghai Comedy Bunker at CAGES Bar and Sports presents a special show featuring Canadian comedian and alumni of the Shanghai comedy scene JJ Wakrat.
JJ cut his teeth at Shanghai Comedy Bunker and is now a producer at Stand-Up Tokyo, founder of Tokyo Roast Battle, Asia's #1 insult comedy league. JJ's performed in ten countries and has opened for Neal Brennen, Mike Ward, Sam Tripoli, Tom Rhodes, Joe DeRosa and Paul Tonkinson to name a few.
Among those joining JJ on stage will be Magners Comedy Competition finalist Gene George and star of The Late Late show Barney Rivera.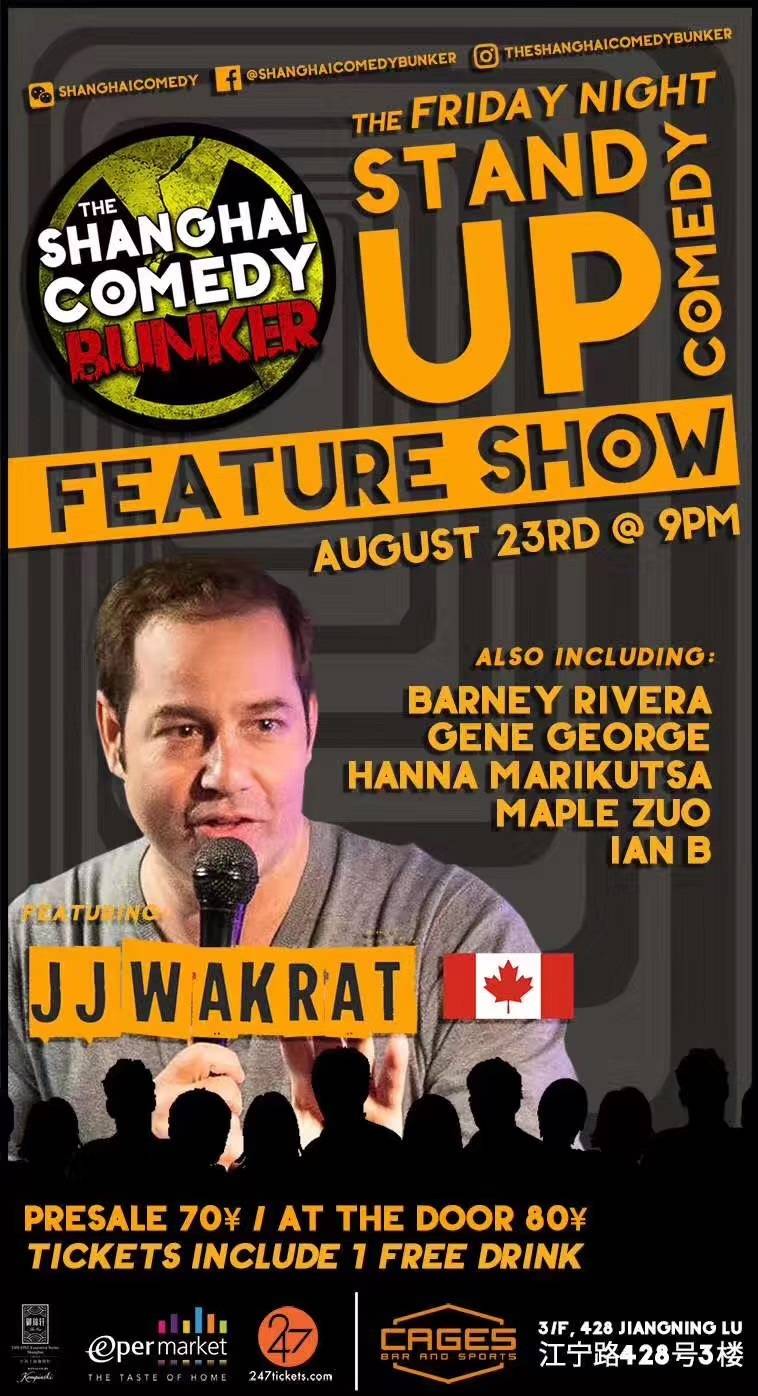 ---
On August 30th a stand-up comedy showcase from the Shanghai Comedy Bunker at CAGES Bar and Sports featuring among others star of Mamahuhu Jorge Castellanos and as featured on TEDX Barney Rivera.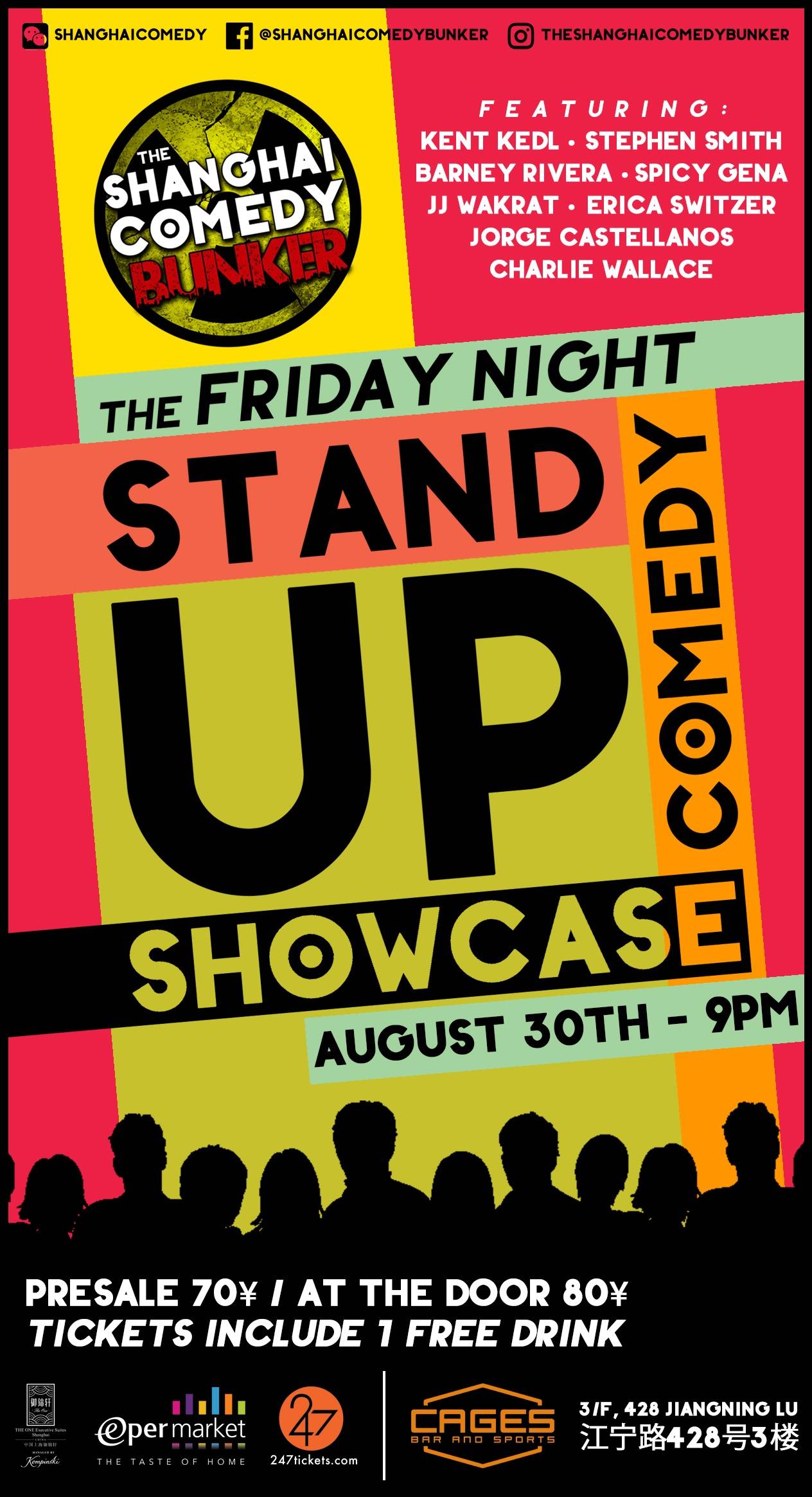 ---
Comedian magician and star of America's Got Talent Justin Rivera is coming to Shanghai!
Filipino-American Justin Rivera is an internationally recognized professional comedian and magician, who has made multiple television appearances and toured worldwide.
Justin competed on NBC's "America's Got Talent" hosted by Nick Cannon and was named a judges' favorite by Howard Stern, Howie Mandel, and Sharon Osbourne. He has appeared on "Fast Track to Fame" produced by FOX, on Comedy Central with Dave Attell and Adam Carolla, and made special appearances on Discovery and Playboy TV.
Justin is known in the comedy circuit as the "Comedian's Magician" for his ability to participate with his audience in a smart and engaging manner. His performances are known to be a guaranteed hit.
Justin will be touring across China with the Shanghai Comedy Bunker, with destinations including Hangzhou, Ningbo, Wuhan, Xi'an, Xiamen, Shenzhen and Dongguan. He'll be stopping off in Shanghai on Friday September 6th at Cages Bar & Sports.
VIP tickets include early entry, separate VIP entrance, 2 drinks, reserved seats, front row table, a meet and greet after the show including food/snacks while they last.