👉 Pick up at door
👉 Ticket code sent via text message starting with【SMG LIVE】
👉 Each Attendee Requires A Ticket
👉 No Cancellation
---
Choreography by Willy TSAO, Pioneer in contemporary dance in China
20 years in the making, 26 poems, 15 dancers
A choreographer engages in a dialogue across time and space with LI Bai, poet of the Tang Dynasty.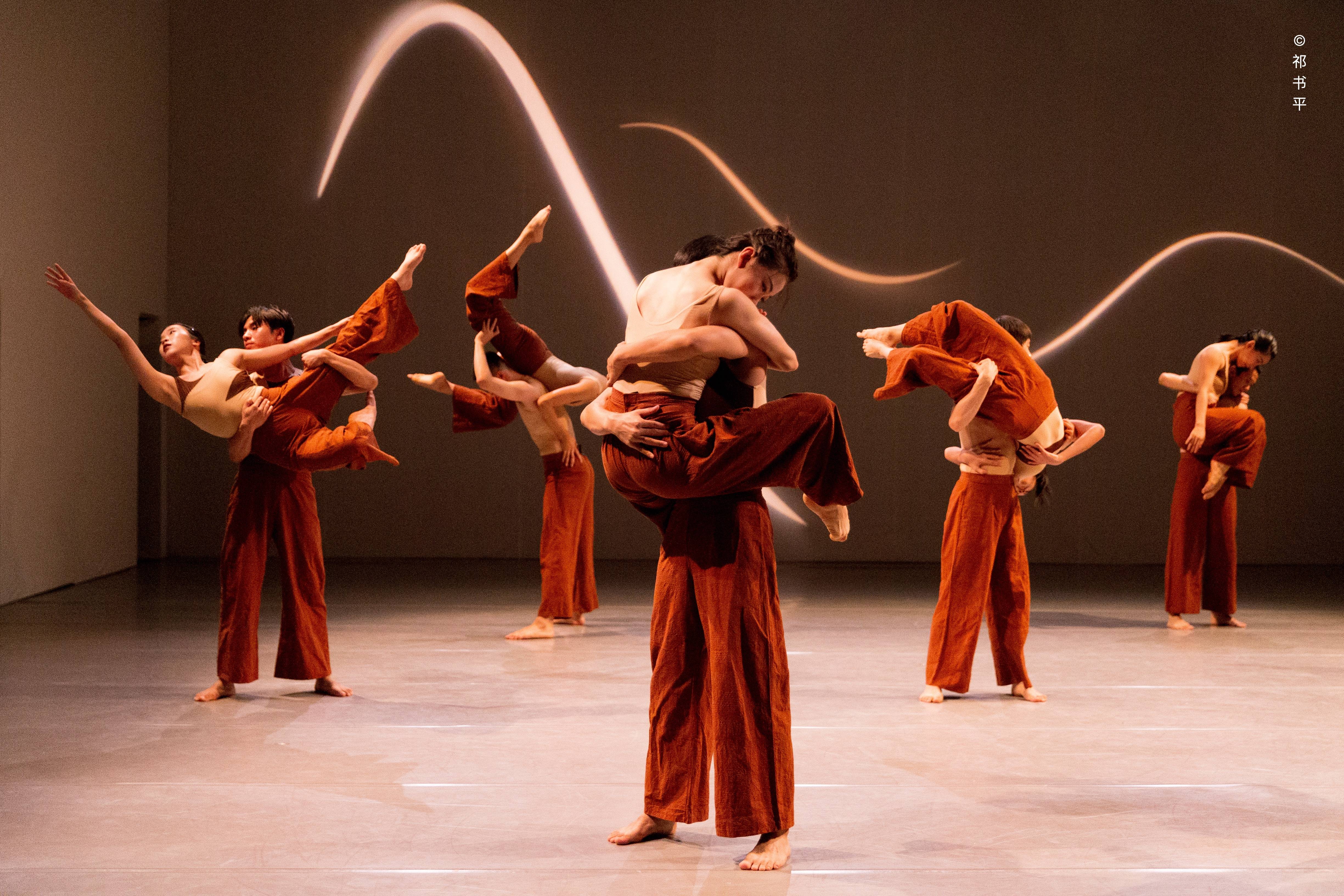 This acclaimed work returns to the Shanghai stage, and the piece is gentle with a touch of humor. The words, the poet, and the choreography — together they go beyond one's imagination of dance.
From "Seeing the moonlight before my bed so bright" to " In our heyday we should make merry to the fullest",under the combination of music played by traditional instruments,the colors of the Tang Dynasty, and the minimalist settings on stage, choreographer Willy TSAO invites you to enter into his "free man's world".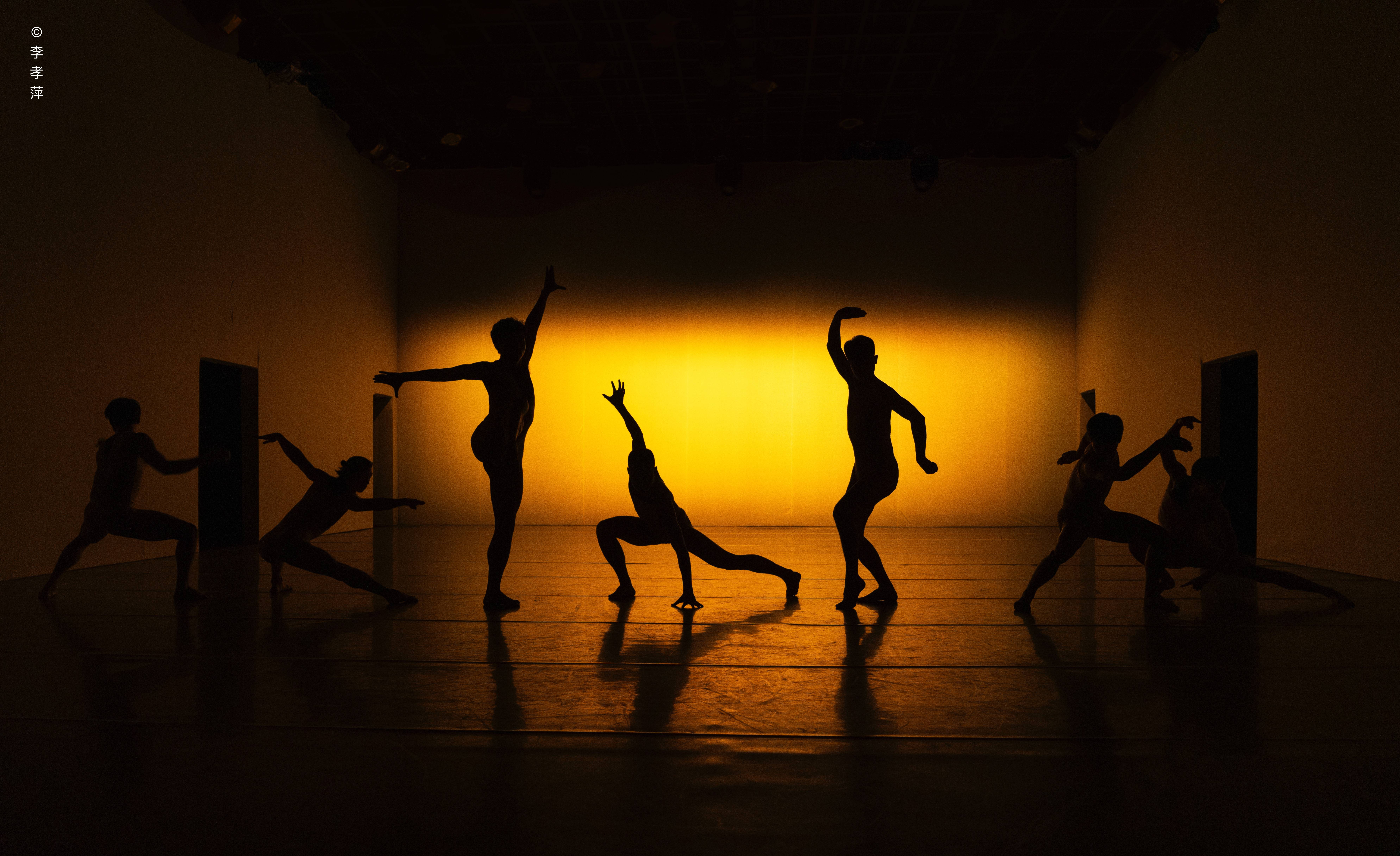 【Introduction】
Poems by LI Bai of Tang Dynasty serves as a starting point in Free Man From the South. It is not about the life on the poet nor to express his feelings; instead it explores imagery behind the words under the contemporary dance theater aura.
The piece is set in four acts with: Mountain, Water, Flower and Moon, the four favorite subjects appeared throughout LI Bai's poems. Each act is represented by six poems, plus the prologue To Officer LU Xuzhou regarding Mountain Lu and the Epilogue Song of Ending. A total of 26 well-known poems therefore serves as the text of the piece.
The 15 dancers play the role of both the poet LI Bai as well as the genies arised from the imagination of the poet. The dancers will both be reciting the elegant verses as well as dancing through the intricate movements, all under a simple background without the hovering of any extravaganza of props nor set, enabling the wholesome white stage to become a free space for the audience to runaway on one's own imagination.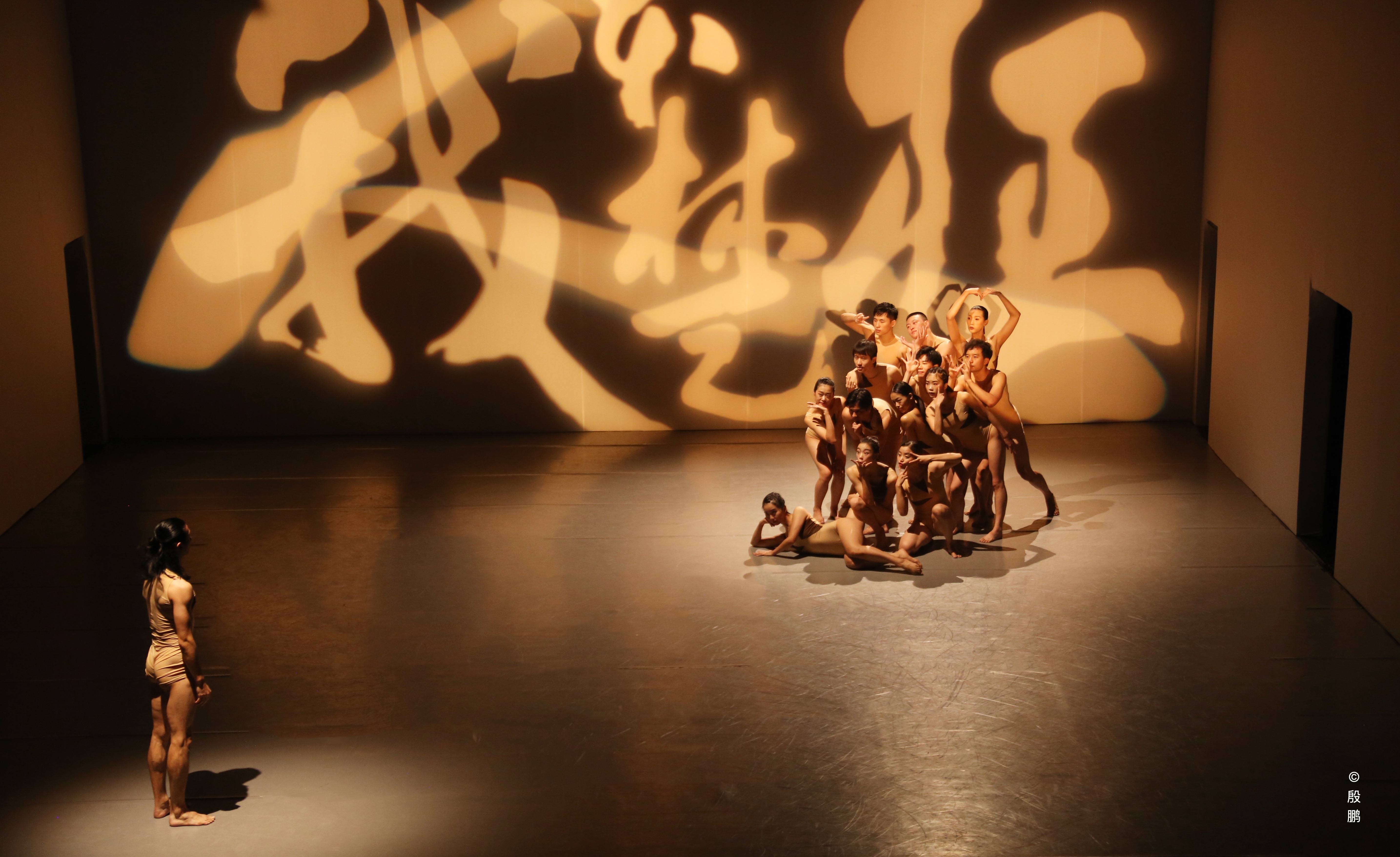 【Highlights】
Stepping into the world of LI Bai through contemporary dance
The first version of Free Man was created over 20 years ago. Back then, it was only a 15-minute short piece. This re-making, spanning two decades, is an extension and amplification of the previous concepts. Instead of emphasizing on the heavy thoughts of the great poet, Willy TSAO wishes more to express the unbridled mind and soul depicted through LI Bai's poetry.
Out of a thousand poems, Willy picked out twenty-six. When LI Bai wrote about mountains, he saw paradise; when writing about water, he lamented the setbacks in life and the loss of friends and time. Through flowers, he felt compassion for women and all the wonderful things in the world; through the changing of the moon, he sighed over the bittersweet of life. Although LI Bai's living was filled with ups and downs, his poetry had always painted everything romantic and wild.
The touch of quaintness and elegance enhanced through poem, music, costume, and dance
The music was specially composed with traditional Chinese instruments including the flute, pipa, guqin and erhu, evoking the Chinese aesthetics buried deep within the national culture. There are four themes and fourteen dancers, each wearing a different costume for every theme, totaling fifty-six sets of looks. Costume co-ordinator XING Yameng set the tone of the visual theme of the costumes based on the Tang tri-color glazed ceramics, the trendy colors of the Tang dynasty. Nevertheless, the stage is of minimalistic design, as dancers dance their way across the huge empty space under the dynamic and romantic lighting.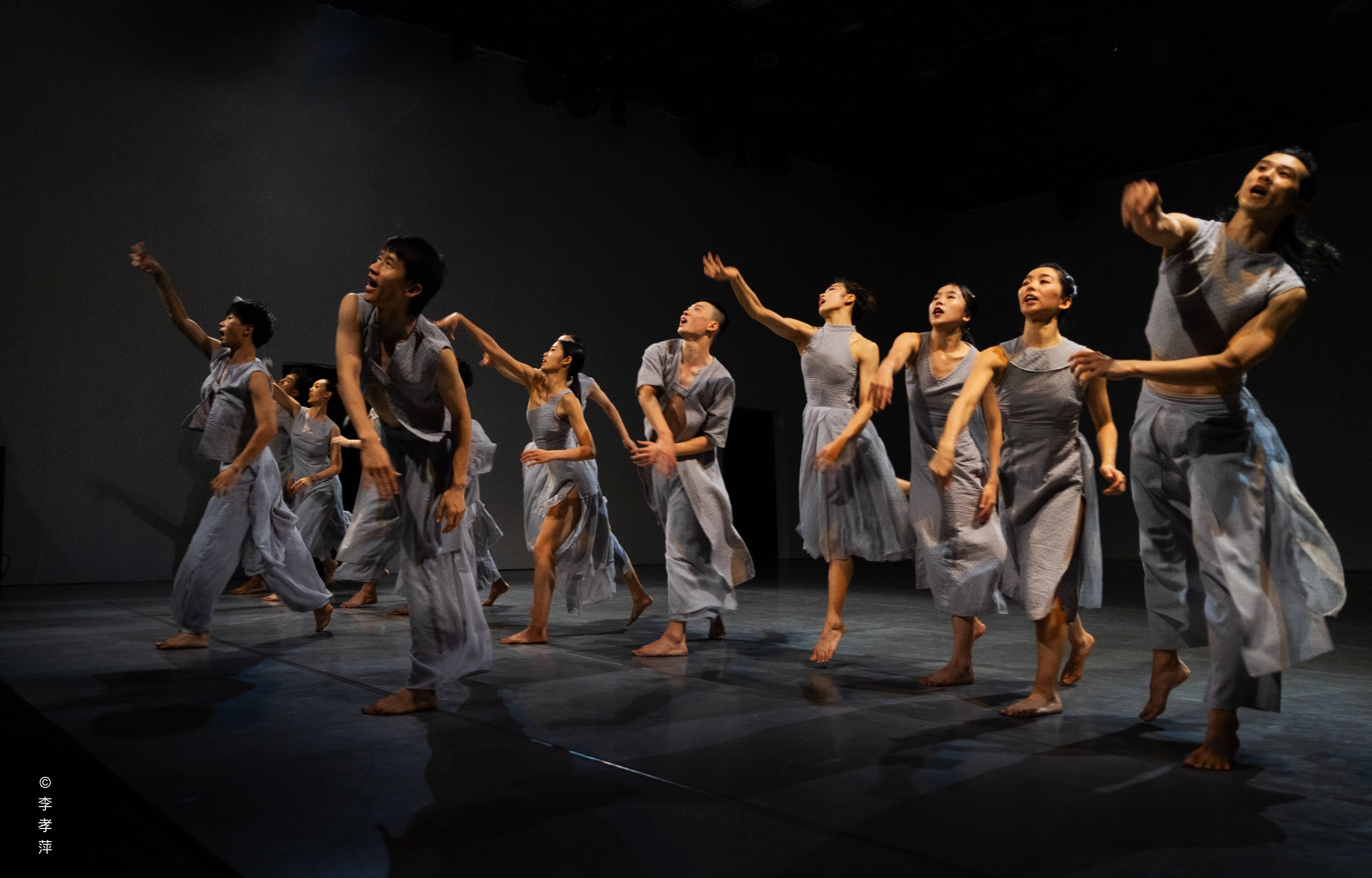 【Creative Team】
Choreographer: Willy TSAO
Poems: LI Bai (Tang Dynasty)
Lighting Designer: Joy CHEN Shi-yue
Costume Designer: XING Ya-meng
Willy TSAO
Willy TSAO
Founder/Artistic Director, BeijingDance/LDTX
Council Member, China's Chinese Dancers Association
Vice Chairman, Guangdong Provincial Dancers Association
Former Artistic Director, City Contemporary Dance Company (Hong Kong)
Former Artistic Director, Guangdong Modern Dance Company (Guangzhou)
Willy TSAO is an influential figure in China's contemporary dance development as a choreographer, educator, curator, manager and director. Born and educated in Hong Kong, TSAO received his modern dance training in the US. He received his MBA degree from University of Hong Kong. TSAO was named an Honorary Fellow in 2000 and received an Honorary Doctorate in 2015 from the Hong Kong Academy for Performing Arts.
As a contemporary dance pioneer in China and Hong Kong, TSAO founded the first and only professional modern dance company, City Contemporary Dance Company (CCDC), in Hong Kong in 1979 and has been its artistic director for thirty years from 1989 to 2019; and in 2019, he founded FLSH, a group to further promote the inter-exchange between Hong Kong and mainland modern dance. In China, he was a teacher and advisor to the establishment of the first proper modern dance education program in China at the Guangdong Dance School from 1987 to 1992. He was named artistic director of China's first professional contemporary dance company, Guangdong Experimental Modern Dance Group, when it was founded by the Guangdong Provincial Government in 1992 and held the post until 1998. In 2004, TSAO was invited by the Guangdong Cultural Bureau to resume as artistic director of the Guangdong Modern Dance Company until 2016. In Beijing, TSAO co-founded a civilian-run professional modern dance company, A BeijingDance/LDTX in 2005, and had served as its artistic director since founding. In 2017, TSAO initiated the "China Dance Stations", an alliance that connects modern dance organizations with a common aspiration towards the prosperity of modern dance in China, constantly contributing to the effective sharing of information, consolidating resources and creating better synergy for exchange and collaboration. Since its establishment, the alliance has linked up more than 70 independent dance organizations in over 50 cities around China.
Committed to nurturing and developing Chinese contemporary dance groups and artists, TSAO established several contemporary dance exchange platforms – the Guangdong Modern Dance Festival, the Beijing Dance Festival and the Guangdong Hong Kong Macao Greater Bay Dance Festival. The annual Beijing Dance Festival was set up in 2008 with TSAO as artistic director. It began as a one-week festivity and has since 2012 expanded to two-weeks. It has become one of the biggest celebration of dance in Beijing and among cities in China with more than 300 dance artists, over 200 dance students and more than 5000 audience attendance coming from cities throughout mainland, Hong Kong, Taiwan, as well as across the world from North & Central America, Europe, Africa, and Asia.
TSAO holds several public posts in China. In 2015, he was appointed as council member of the China Dancers Association. In 2016, he was appointed as vice chairman of the Guangdong Provincial Dancers Association. TSAO also frequently gives lectures and holds workshops in universities and dance groups across China in cities such as: Beijing, Changde, Changsha, Chengdu, Chongqing, Daqing, Dongying, Fuzhou, Guangzhou, Guiyang, Hangzhou, Hefei, Huhhot, Jinan, Jilin, Korla, Kunming, Lanzhou, Nanchang, Nanjing, Nanning, Ningbo, Ordos, Sanya, Shanghai, Shenzhen, Shijiazhuang, Suzhou, Taiyuan, Tianjin, Urumqi, Wuhan, Xi'an, Xiamen, Yinchuan, Zhengzhou and China Hong Kong and China Macao.
TSAO's contribution to dance has been widely recognized. He was awarded "Dancer of Year Award" from the Hong Kong Artists' Guild in 1988, "Ten Outstanding Young Persons" Award in 1990, "Badge of Honor" from HRH Queen Elizabeth II in 1993, "Louis Cartier Award of Excellence - Outstanding Choreographer" in 1998, "Bronze Bauhinia Star" by the Hong Kong SAR Government in 1999, Distinguished Achievement Award in 2014 and Life Achievement Award in 2017 by the Hong Kong Arts Development Council for his immense and invaluable achievement and contributions to Hong Kong dance. TSAO was invited by the Dance Committee of the International Theater Institute, a partner of the UNESCO, to be the Message Author for Asia-Pacific and delivered the message on International Dance Day 2018.
Since the 1980s, TSAO has created more than 60 major works. They include: Bird Songs, China Wind-China Fire,365 Ways of Doing and undoing orientalism, Wandering in the Cosmos, One Table N Chairs, Sexing Three Millenniums, Dao: Extraodinair, Conqueror, Warrior Lanling, In Search of Grand View Garden, Journey to the West, and Free Man From the South. And his choreographies have been presented in Canada, France, Germany, Israel, Japan, Korea, United States as well as Beijing, Guangzhou, Shanghai and Taipei. In 2008, he has created the opening choreography for Andy LAU's My Love concert.
【Company Introduction】
A BeijingDance/LDTX (AKA: LDTX) is a civilian-run professional dance company, co- founded in 2005 by Willy TSAO and LI Han-zhong. Its name, LDTX, is an acronym for Lei Dong Tian Xia which translates as "thunder rumbles in the universe". Since its establishment, it has been under the artistic direction of TSAO. The company operates in full perspectives of creation, performance, education and outreach programs, providing a platform where Chinese artists may freely express their thoughts and sentiments, thus driving forward the multi-facet development in dance. Since it was founded, the company has created a full repertoire and has been invited to perform nationally and internationally in more than 20 countries. It conducts workshops in cities throughout China; and curates & organizes significant international cultural festivities such as the Beijing Dance Festival, the Greater Bay Dance Festival, the China Dance Station alliance, and the Lunar Charioteer program. The company's 15 professional talented dancers come from cities across China, who are passionately dedicated to the art and creation, infusing individuality with exquisite artisanship, techniques and creativity.
Guided by Shanghai municipal instructions for art centers, following countermeasures are implemented by Shanghai International Dance Center Theatre:
Tickets purchasing: Please select your seats online and both e-tickets and printed tickets by mail will be valid.
Ticket claim: Please get your tickets before the performance date or 90 minutes before the performance and follow our staff's guidance to keep social distance.
Entering time: The audience can start to enter the auditorium 60 minutes before the performance starts.
Validation: please keep your mask on during your time in the theater.
Please double check the time, prize, seat information on the tickets as there is no refund or change available after the tickets are sold.
*This notice will be adjusted according to the city's further guidelines based on the pandemic's situation.