CELEBRATING THE 10TH ANNIVERSARY OF DANING THEATRE
Franz von Chossy Piano Trio Concert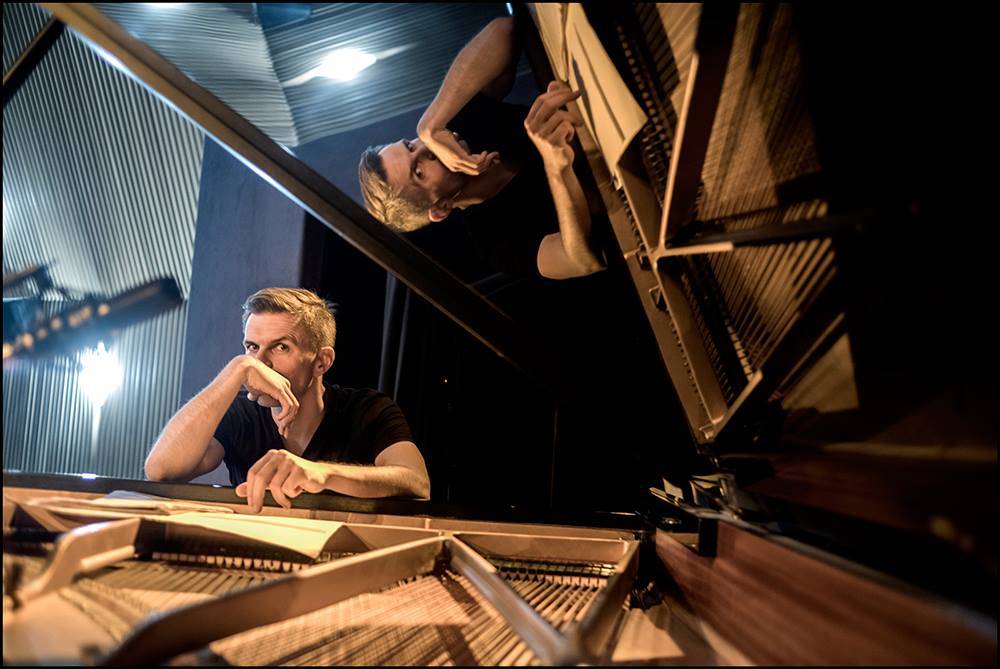 "A superb mix of musical genres ranging from modern classical music to jazz which at times surprises with a tiny note of Eastern European folklore." (German Newspaper, Der Westen)
"Hauntingly beautiful" (Bruce Lindsay, AllaboutJazz)
"The Franz von Chossy Quintet belongs to the most fascinating and entertaining bands of the Netherlands." (Tim Sprangers, Jazzenzo)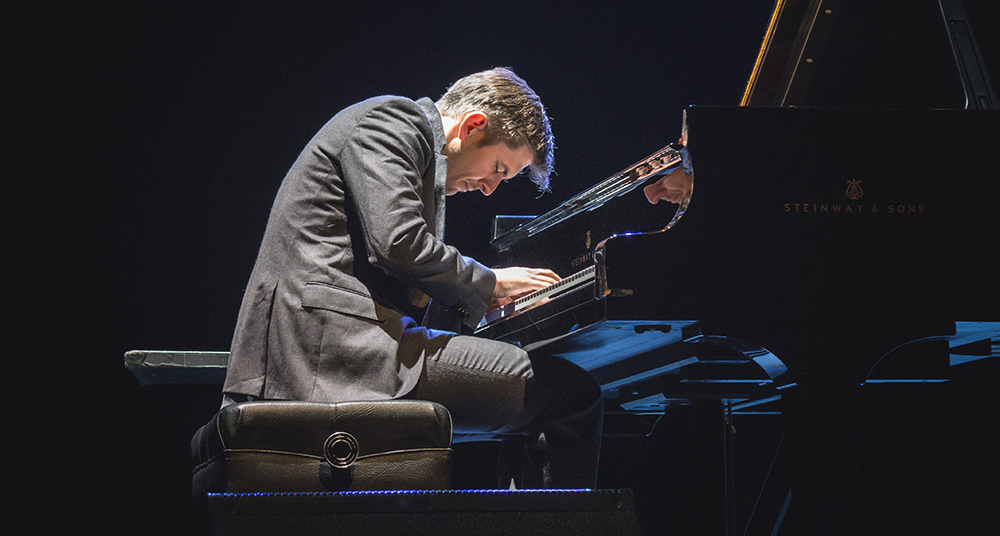 Franz von Chossy
Franz Von Chossy's evocative piano playing moves between jazz and classical music and infused with fresh, contemporary accents by his band. Inspired by his collaboration with the Metropole Orchestra he composed a nine part, cinema-like suite with Adam, Eve and the fall of man as its points of departure. When the World Comes Home features an extraordinary line-up of piano, drums, cello, violin and clarinet.
Franz von Chossy was born in Munich, where he started playing the piano as a six-year-old. Through his mother he came to know classical music and his Ukrainian grandmother encouraged him to play folk music on the accordion.
Von Chossy moved to the Netherlands to study at the conservatory of Amsterdam with Rob Madna, Karel Boehlee and Rob van Bavel in 1999.
In 2003, he moved to New York to study at the Manhattan School of Music, where he was taught by Kenny Barron, Garry Dial, Dave Liebman, John Taylor and Kenny Werner, among others. In New York Franz also studied film composition with Edward Green.
Franz leads a trio under his name with which he won the "Dutch Jazz Competition 2006" because of his 'original, dynamic and often virtuoso (inter)play'. Franz won the "Best Soloist" award during the same competition for his 'subtle, spatial and personal play'. In 2009, he won 2nd prize in the international Montreux Jazz solo Piano Competition. He has released three CDs under his own name ("Awakening" 2006 - Challenge Records , "Pendulum" 2009 - Etcetera Records , "When the World Comes Home" 2012 - Jazzsick Records ) which have been praised by the press.
Franz von Chossy has performed throughout Europe and the US as well as in Asia (India, Jordan, Syria, Lebanon, Turkey, China, Japan, South Korea), Africa (Tunisia, Marocco) and Australia. Besides leading his own Trio and Quintet he is highly valued for his ensemble-playing in bands like the Pascal Schumacher Quartet, Balkanopolis, Arifa, Fidan. Every once in a while he also gives concerts on church organ.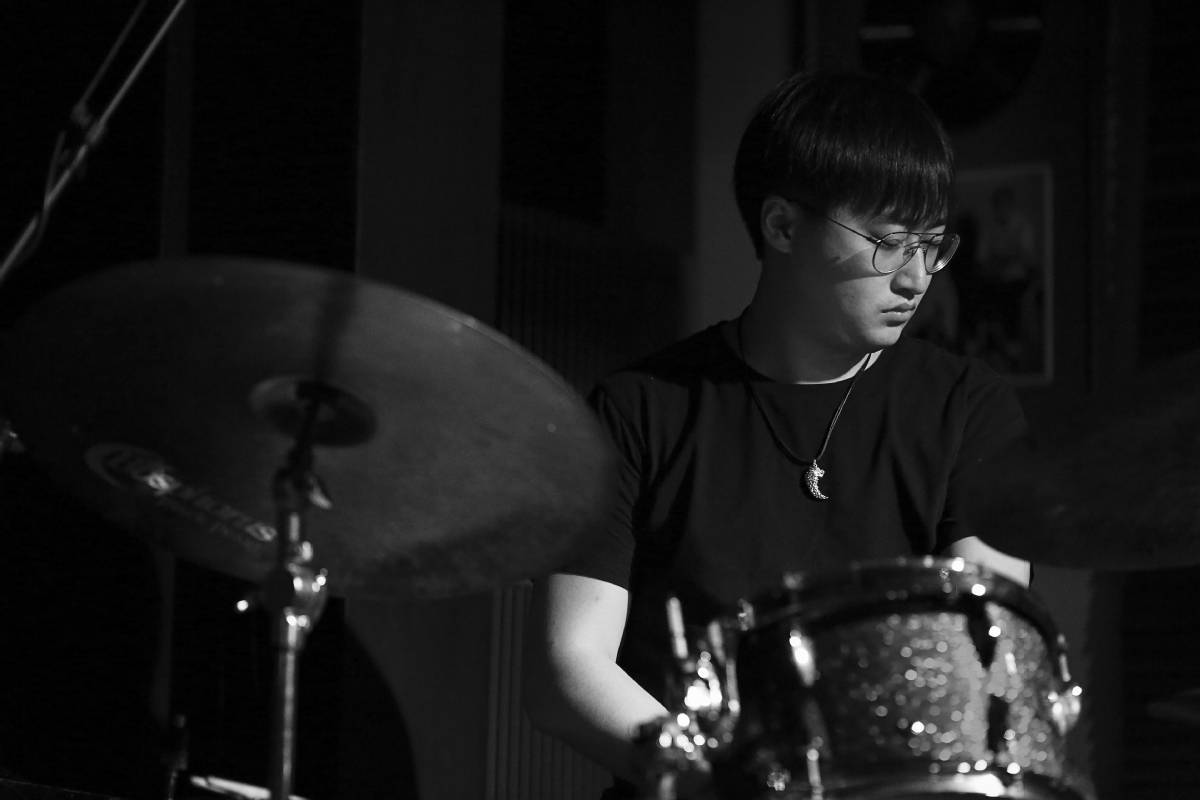 Drums: Xu Zhitong
Chinese-German jazz drummer. Currently he plays in the "State Youth Jazz Orchestra Brandenburg" and the "U.M.P.A. Jazz Orchestra", Munich. Xu has worked, amongst others, with Antonio Hart, Yannick Rieu, Enrica Bacchia, Rafal Sarnecki, Jia Xia and Nathaniel Gao.
Born in 1994 in Harbin, China, he and his brother, came into contact with the world of Jazz at the age of 15. He was taught by the well-known Chinese Jazz musician Yongheng Wu (Bei Bei).
At the age of 17, Xu began to study Jazz drums with Prof. Bill Elgart and Bastian Jütte at the "Hochschule für Musik Würzburg", where he received his Bachelor's degree. He then continued his Jazz studies in Munich, at the "Hochschule für Musik und Theater München". There he was instructed by Bastian Jütte and Michael Keul and received 2017 his Master's degree.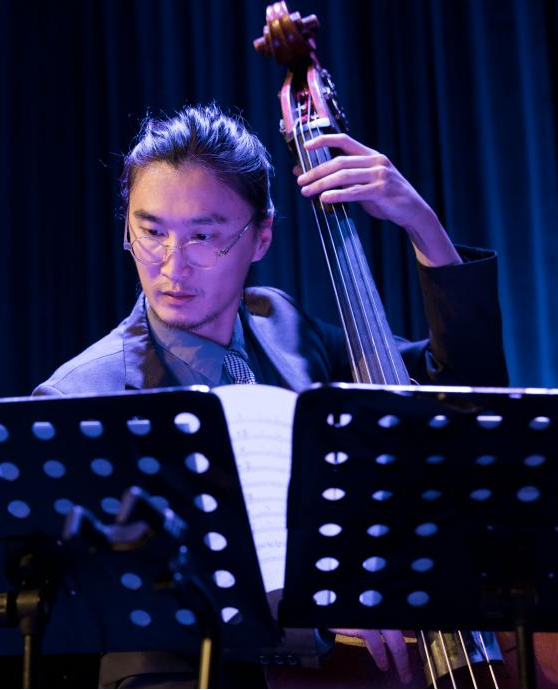 Double Bass: Wang Chenhuai
Wang Chenhuai Wang began studying music at the age of 14, initially as a guitarist in his hometown of Tianjin, China. He then attended the Contemporary Music Academy in Beijing where his focus shifted to jazz. In 2008 he began undergraduate studies in jazz at the Prince Claus Conservatory in Groningen, Netherlands. Upon graduating in 2014 he returned to Beijing to focus on performing. In 2017 he graduated in jazz studies at Queens College in New York City, US. He has studied with Antonio Hart, Ralph Peterson, Michael Moore, David Berkman, Paul Benner, Joe Martin, Dennis Mackrel, Michael Mossman, Joris Teepe, Christophe Lier; and played in collaboration with musicians such as Erik Truffaz、Don Braden、Matthew Shipp、Ted Nash、Chris Washburne、Theo Croker、Kris Davis、Deborah Davis、Joe Farnsworth.
Program
Ludwig van Beethoven:Moonlight Sonata
Edward Elgar:Nimrod from (Enigma Variations)
Sergei Rachmaninoff:Prelude in B-Minor
Franz von Chossy:Nocturne
Chinese Traditional:River Flows
JS Bach:Aria(Goldberg Variation)
JS Bach:Prelude In C-Minor, BWV 999
Franz Schubert:Ständchen, D.889
Chinese Traditional:Clouds Chasing Moon
Beethoven:Symphonie 7, Allegretto
Franz von Chossy:Anima's Beast