- No Cancellation

- Receive Tickets via Express Delivery

- Show Lasts 50 mins

- Age 3-10

- All Attendees Require a Ticket

---
The shadow play "Forest Stories" consists of a series of five stories set in the forest.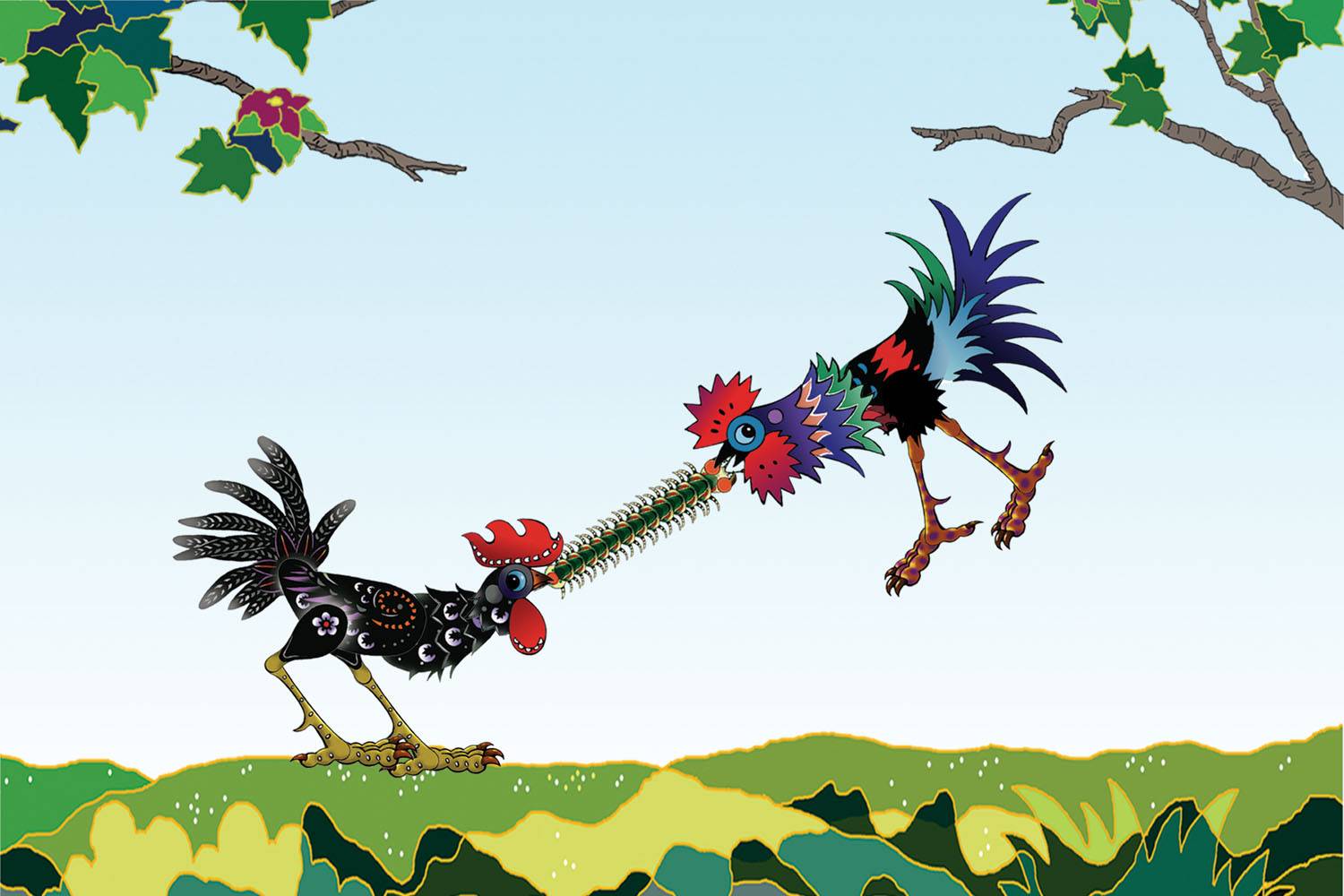 "Chicken Fight"
Two roosters encountered a centipede by chance. The two roosters have an urge to fight the centipede. Then the two roosters started fighting with each other over the centipede, each hitting each other more fiercely and ferociously. In the end, the roosters did not eat the centipede.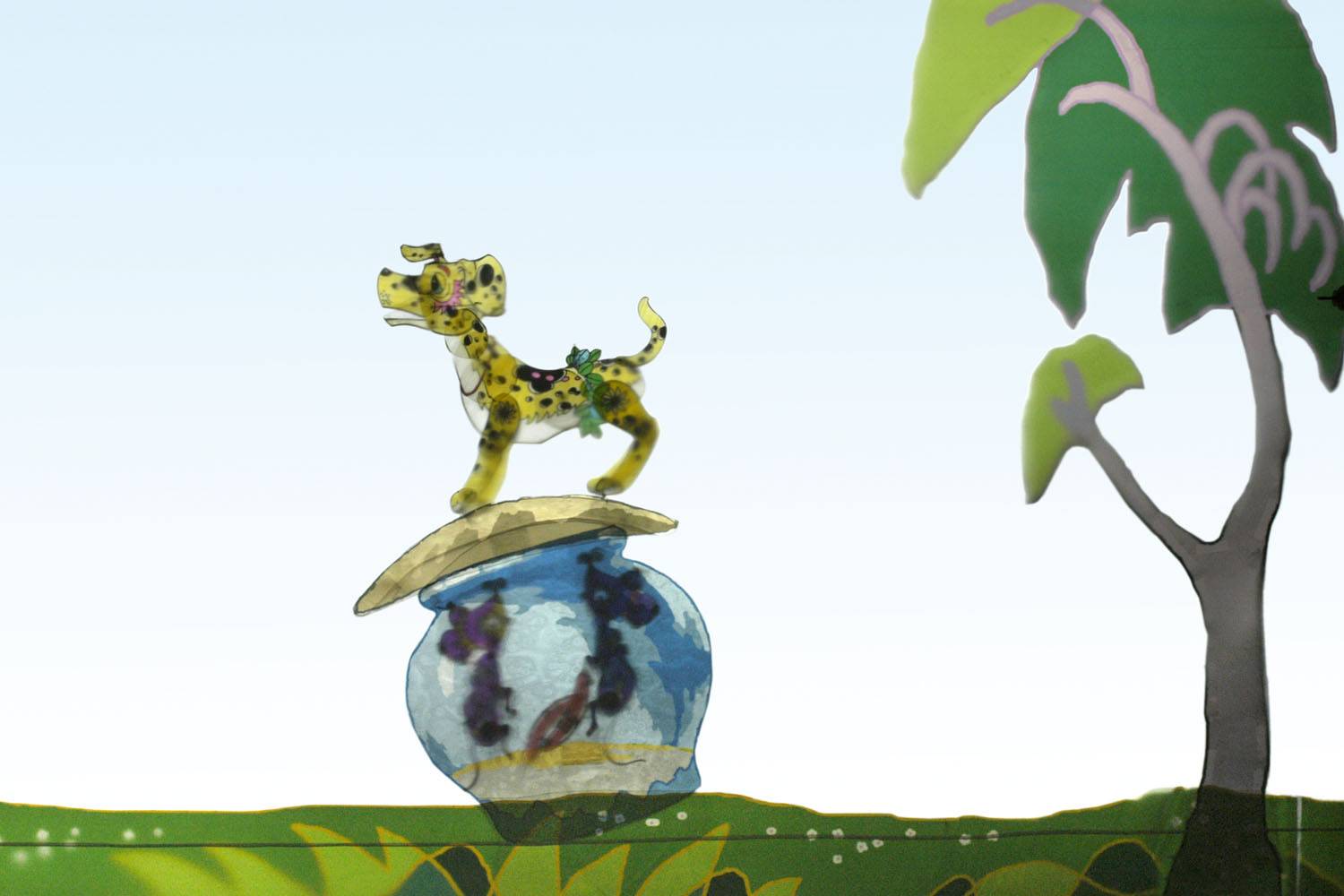 "Dog Catch Mouse"
Both rats and hunting dogs are considered wisest among animals. When a hunting dog father and son got a piece of sausage, they found a mouse eyeing their sausages menacingly. Trying to avoid any trouble, the hunting dogs place the sausage into a big jar. The mouse, unable to resist the temptation, fell into the jar.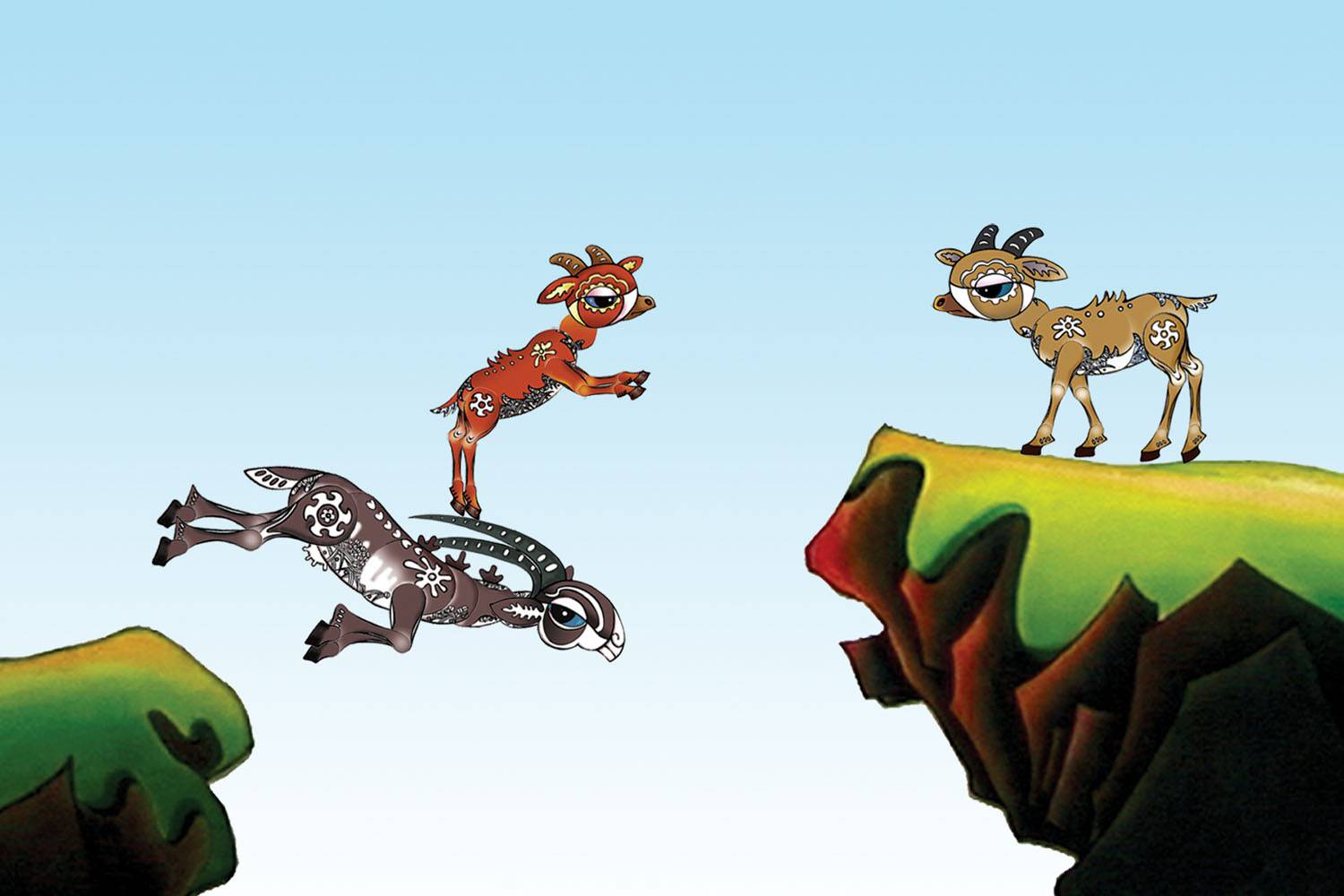 "Antelope Crossing"
The play is based on a documentary report. It tells a story of a family of antelopes that was forced to flee after an attack. In order to provide the baby antelope a new life, the mother antelope willingly choose to be a scapegoat. A story of self-sacrifice.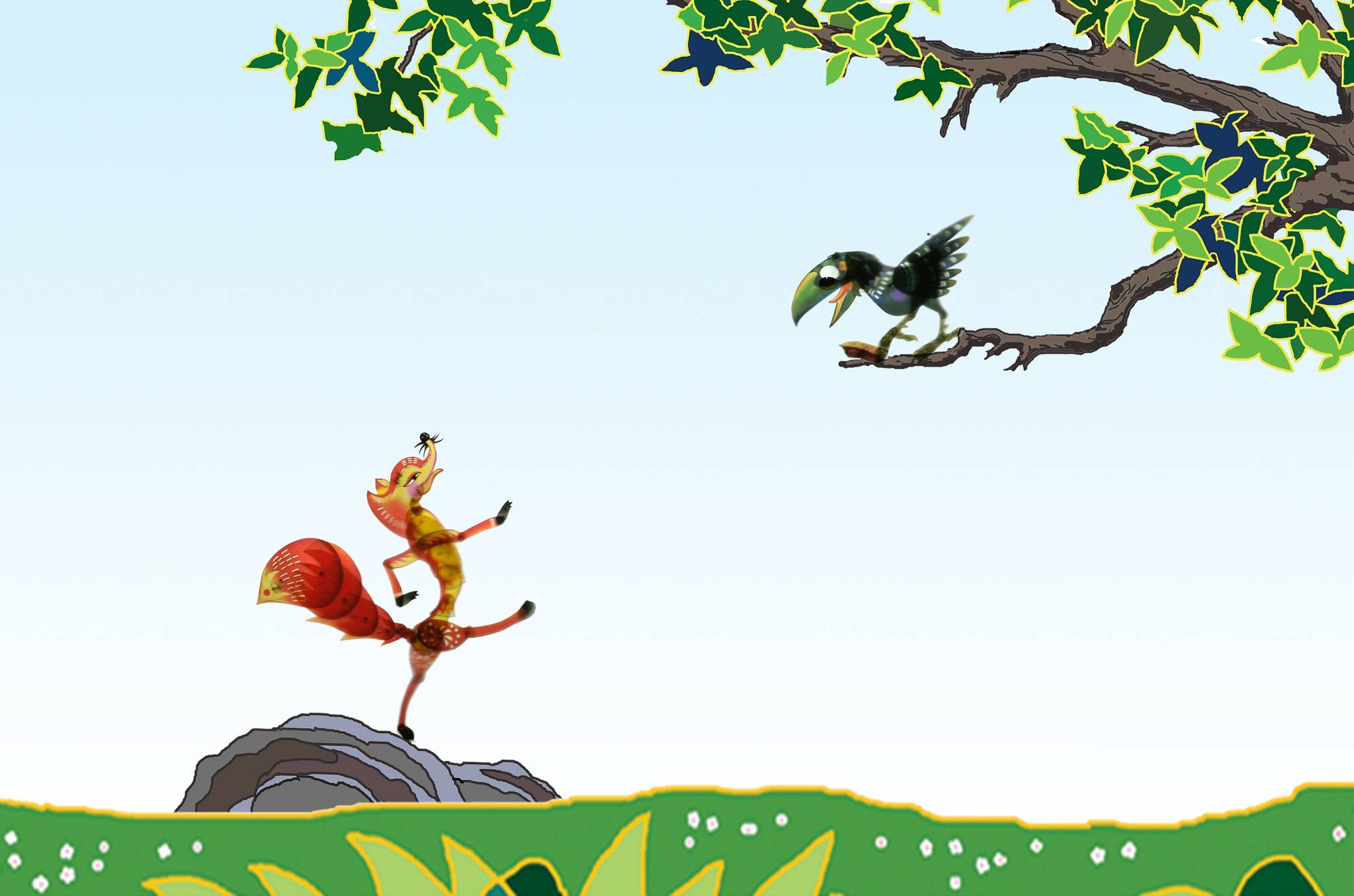 "The Crow and the Fox"
The crow and fox are old friends in the forest. The fox, wanting to trick the crow and using many ways to do so, steals a piece of meat from the crow's mouth. The crow, complacent of its success, was too careless of the fox's trickery. Eventually, the fox is the one that is tricked.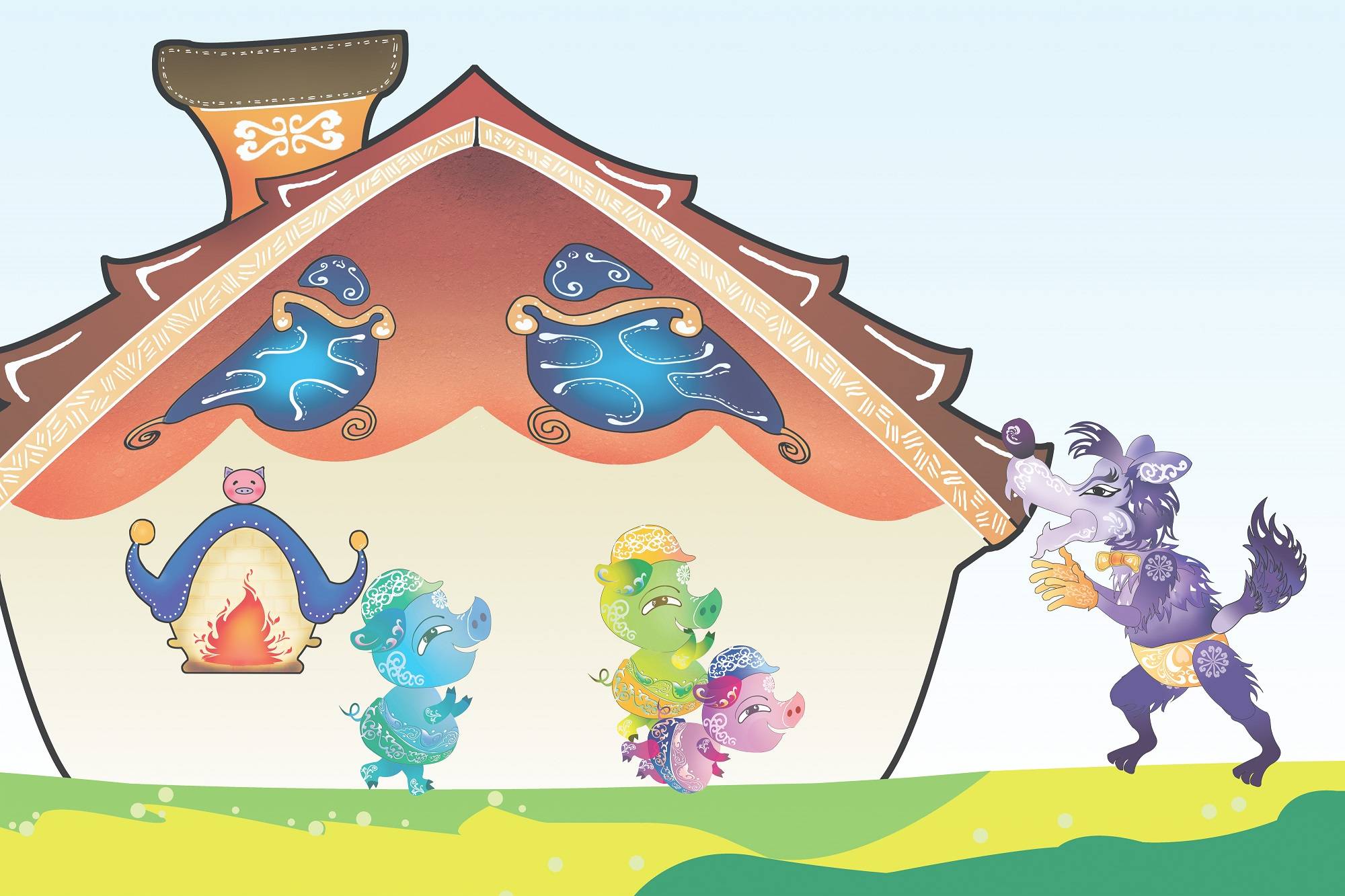 "The Three Little Pigs"
Three cute little pigs: one loves to sing, one loves to dance, and one love to work diligently. Each of the pigs built their own house: one made of straw, one made of wood, and one made out of bricks and live a happy, fulfilling life. One day, a big bad wolf thought of attacking the pigs. He blows down houses made of straw and wood. The pigs that lost their homes ran to the sturdy brick house. Finally, the three pigs used their wits to get back at the wolf.