👉 Reservation is Required
👉 Receive E-ticket via Email
👉 Show Your E-ticket @ Venue
👉 No Cancellation
---
Festive Afternoon Tea Set (Weekdays)
The Ritz Bar & Lounge offers a tranquil getaway from the hustle and bustle of the city. Within its charming 1930s Shanghai-inspired living room the Afternoon Tea tradition takes place every day. Indulge in a delightful festive selection of artisanal savory and sweet offerings including homemade Vanilla and Cherry "Gift Box", Foie Gras Lollipop, Turkey Sandwich, Pistachio Tart, and the traditional scones.
【Menu】
Savory
Foie Grass Lollipop
Red Currant and pistachio, chocolate
Turkey Sandwich
Cranberries relish, chestnut crème, cereal bread
Smoked Salmon
Lemon & chives crème cheese, barley grass soft bun
Beetroot Quinoa Salad
Orange segments, candied walnuts, feta cheese
Sweet
Green Apple Cremeux and Sable Breton
Pistachio Tart
Strawberry Delice
Vanilla and Cherry "Gift Box"
Christmas Log: Lychee Parfait
Lemon Scone & Rum Raisin Scone
Strawberry Jam, Double Cream, Organic Honey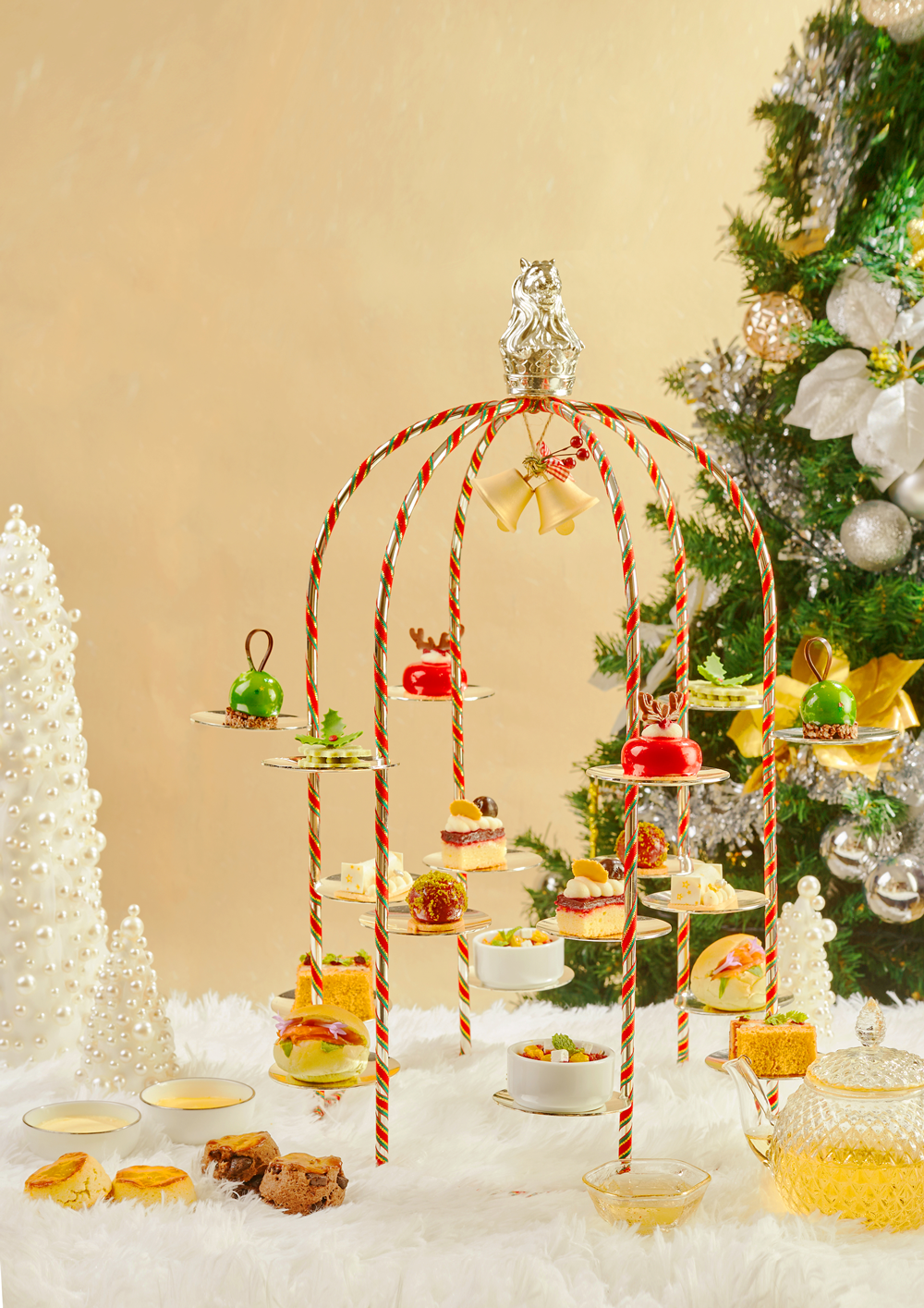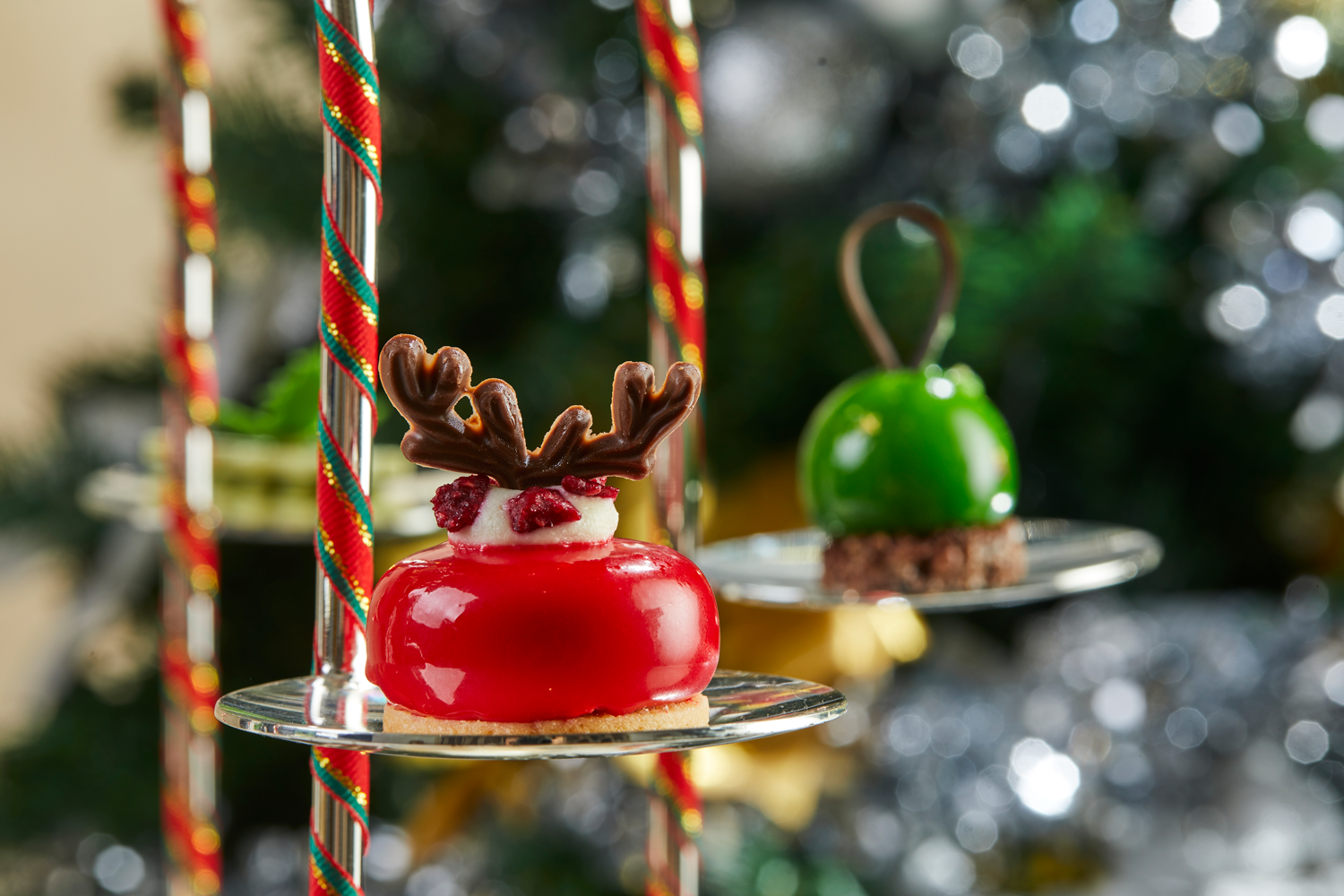 Festive Afternoon Tea Buffet (Weekends)
Light the festive spark with The Ritz Christmas Afternoon Tea Buffet in the iconic Ritz Bar & Lounge, which is gloriously dressed for the Christmas season. Enjoy a whimsical selection of delicious bites that are almost too pretty to eat! The creative afternoon tea buffet is a stylish celebration of trendy bites and sweets featuring unlimited homemade selections such as Christmas Log, Coconut Snowball, Green Mile, Roasting Hazelnut, Angel's Bell and a selection of scones and savory set including Lobster Roll, Turkey Log, Ikura Tartellette and more.
【Menu】
Savory
Lobster Roll
red soft bun, flying fish eggs, micro coriander
Turkey Log
coated with winter truffle parmesan crème
Ikura Tartellette spiced egg yolk mousse, Espelette chili
Cumin Spiced Ratatouille Sandwich
sliced cucumber, spinach bread
Beef Pastrami
port onion compote, Dijon mustard, sesame bagel
Sweet
Christmas Log: Snow White
Christmas Log: Starry Night
Coconut Snowball
Green Mile
Roasting Hazelnut
Raspberry Profiterole
Hibiscus and Cherry Tart
Kalamansi Tart
Blueberry Pavlova
Strawberry Dips
Angel's Bell
Lemon Scone & Rum Raisin Scone
Strawberry Jam, Double Cream, Organic Honey
Chocolate Fondant
Waffle & Ice-Cream Station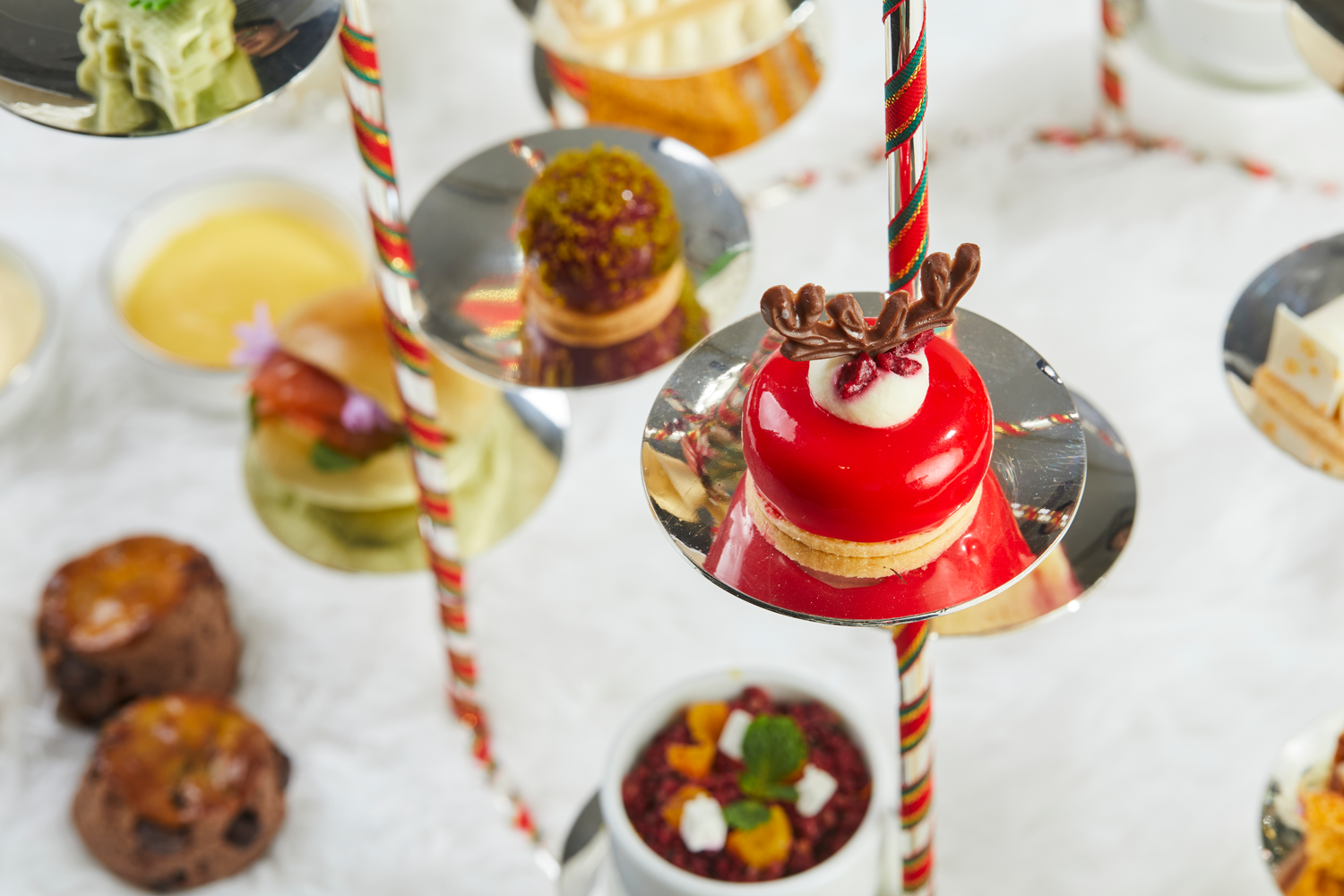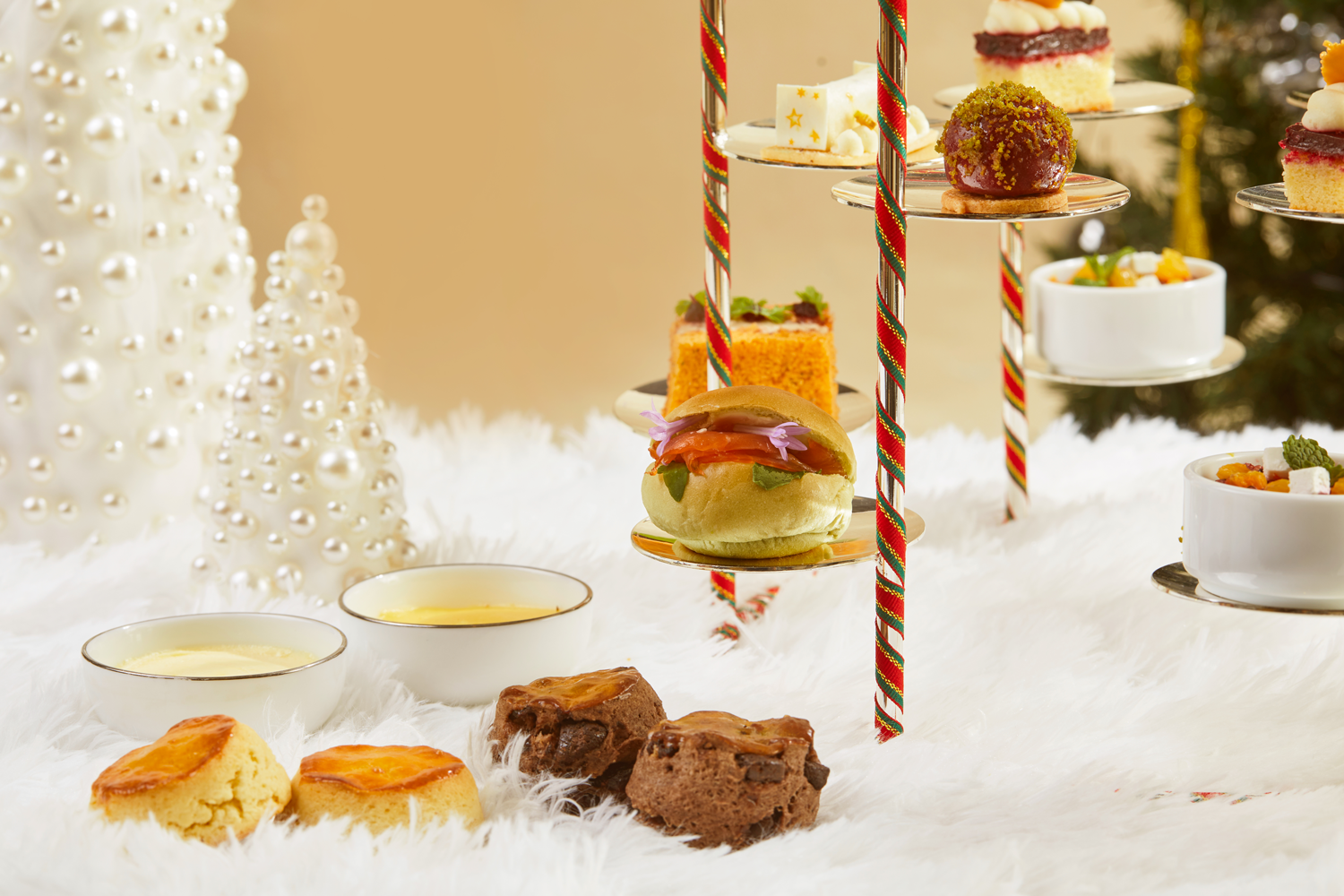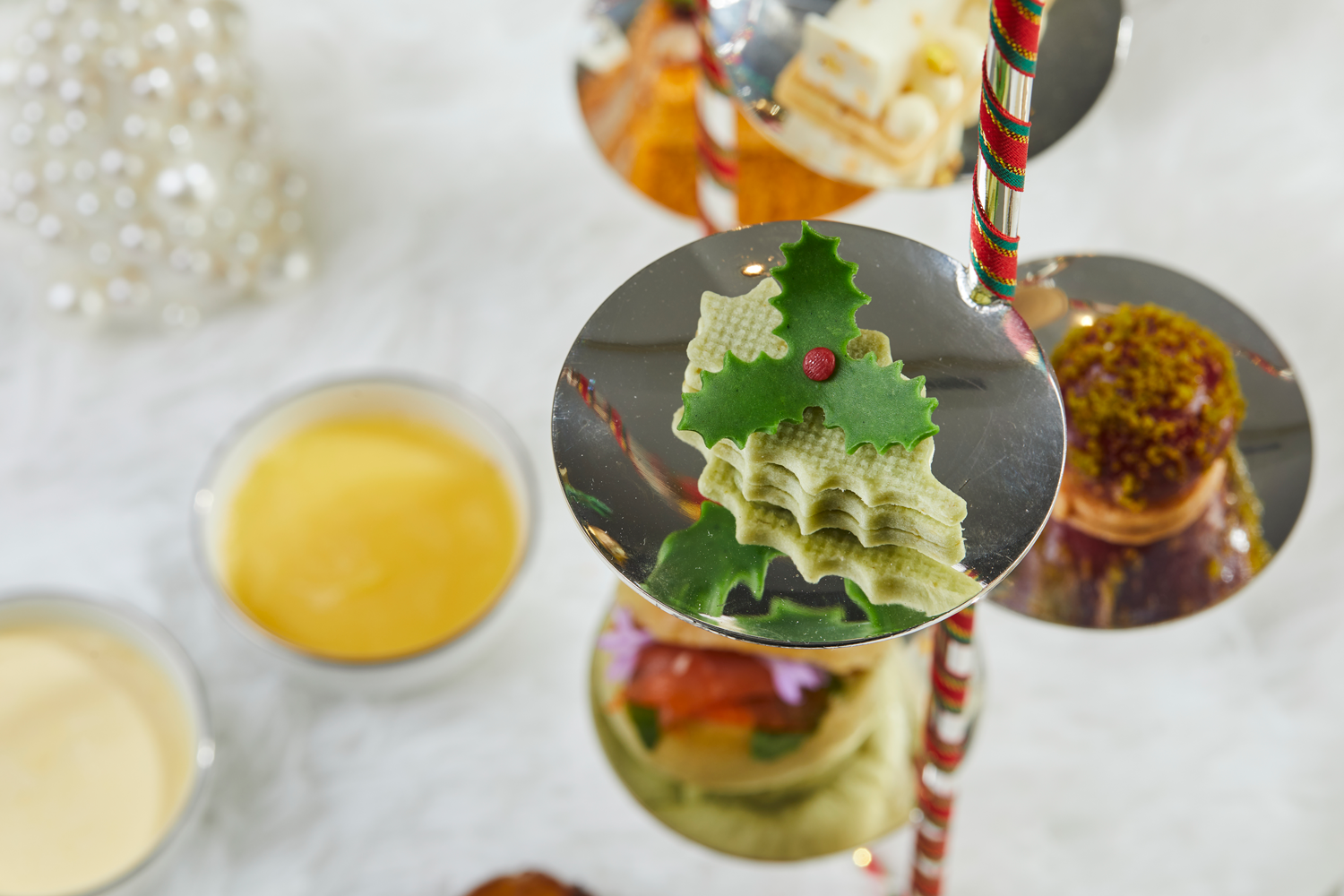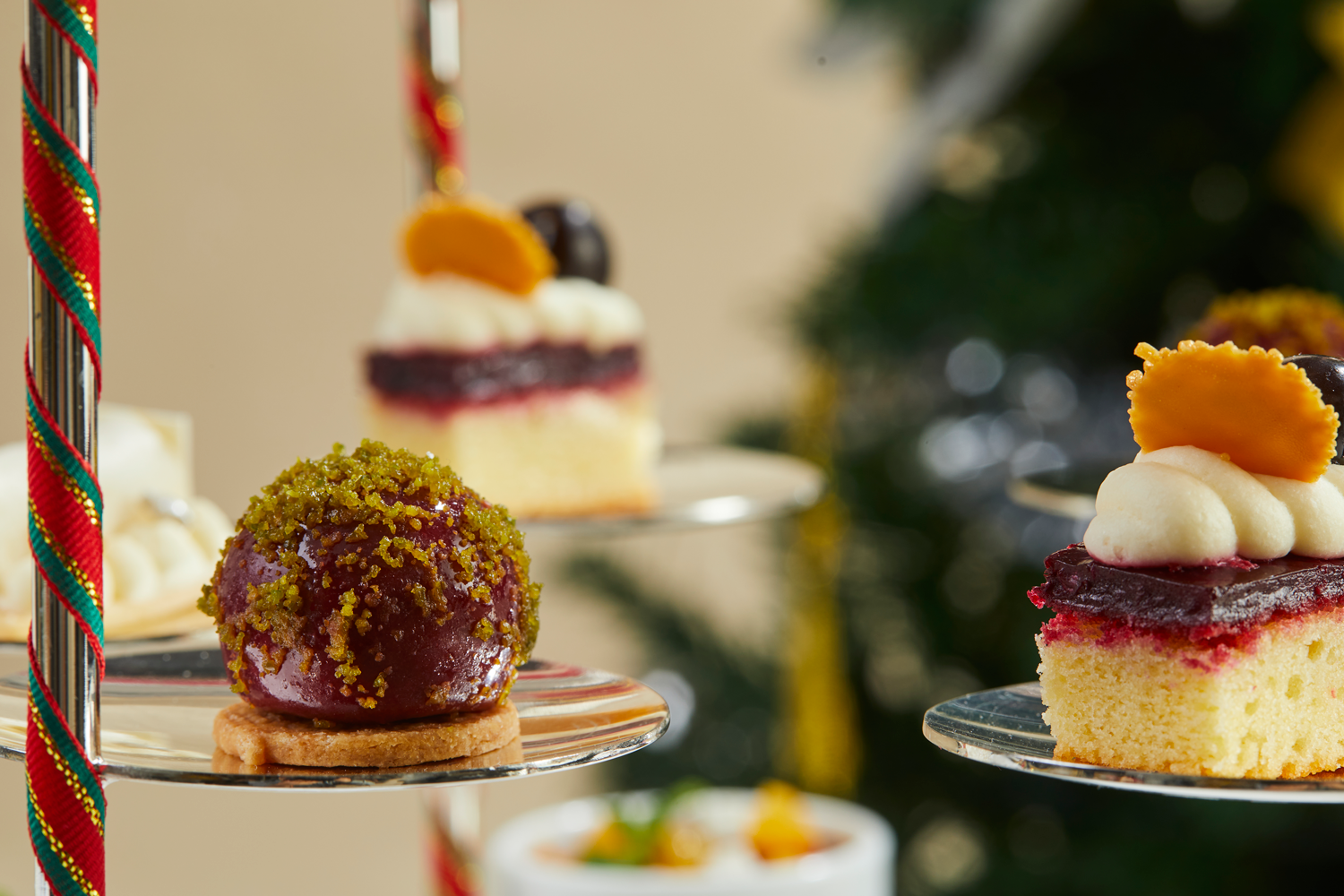 The Ritz Bar & Lounge 👇