- Receive E-ticket via Email
- Gain Admission with E-ticket
- No Cancellation
---
FEN (Far East Network) is an improvised music project group made up of musicians from different parts of Asia. The quartet comprises Otomo Yoshihide, Ryu Hankil, Yan Jun and Yuen Chee Wai. FEN was started by globally renowned Japanese musician Otomo Yoshihide and it made its debut 2008 at MIMI Festival in Marseilles, France. Following its debut, FEN has performed extensively throughout Europe and all across Asia, including a few times in China.

Each member is an artist who works individually in the experimental music scene in his respective country. Each has been supporting each other's activities by organizing concerts in his own country, and this relationship became the motivation to form FEN.

In the past 10 years, FEN has changed their sets many times, which means start or reborn from some old music directions. From FEN's Oct 2015 Japan Tour, Chee Wai started including the electric guitar into his repertoire with electronics, Yan Jun simplified his setup by using just a simple feedback chain, and Otomo using just his guitar, for performance. It was also at that same period that Hankil begun using Max/MSP, by typing improvisational sentences in through his patch to create sound. This concoction of a mix between the rock/jazz dual guitars, electronics, and computer noise, resulted in a form that vacillates between traditional melodies to blues chords, where "one possibly takes leads / or without leads", became the recent iteration of FEN's sound.

FEN pursues 'performing together by improvisation' as a method and 'music without ends' as an outcome. While FEN is an improvisational music group it is at the same time an idea or concept which hopes to maintain unique aesthetics and sustainable relationships in diverse Asian cultures. FEN's activities explore aesthetic possibilities in new forms of music which are different from the Western world.

As early as 1992, in the liner notes of Otomo's first ever solo release "We Insist?", he questioned if there could be a possibility for an Asian music network to be formed – one which transcends national borders against the transnational capitalist greed. Presently, FEN, as well as Asian Meeting Festival / Asian Music Network, is trying to make this network true, by galvanizing and joining up the people and the occurrences of music scenes.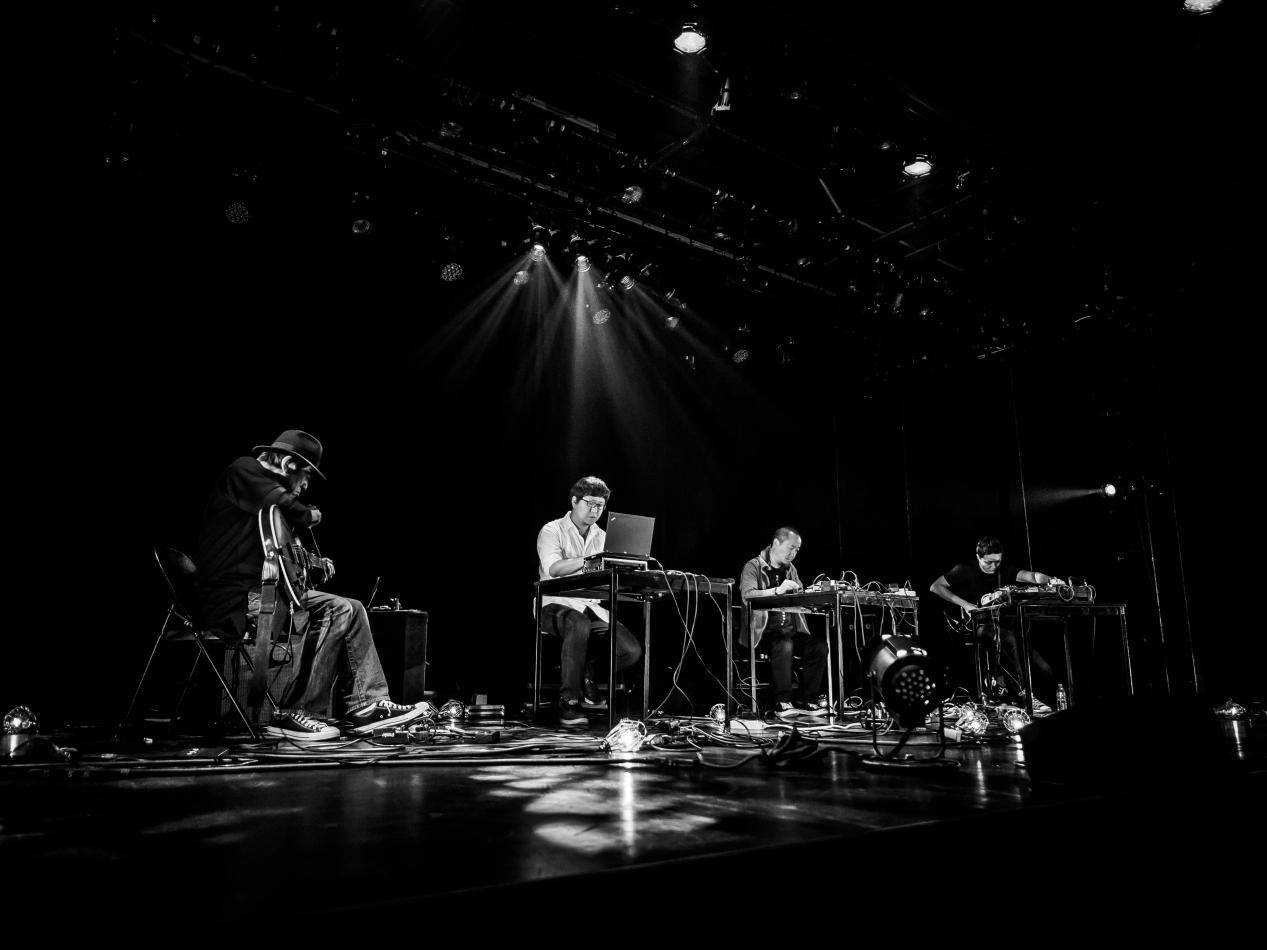 Guitar: Otomo Yoshihide
Guitar/Electronics: Yuen Chee Wai
Computer: Ryu Hankil
Electronics: Yan Jun
Otomo Yoshihide
Born in 1959 in Yokohama, Japan. As a teenager, he spent time in Fukushima. Staying independent, he has consistently composed a wide range of music from improvisation to noise music and pops, and his music talent has spread all over the world. He has a successful career as a film score composer and has produced more than 70 movie soundtracks. In recent years, he has produced a special type of concerts and musical works in collaboration with other various artists under the name of "ensembles". In addition, one of his priorities is, producing musical workshop projects involving handicapped children. In 2011, after the Great East Japan Earthquake, he started "PROJECT FUKUSHIMA!" along with people in various sectors. He has been active beyond the music scene and this is the reason that he has attracted a great deal of attention. In 2012, he received the Minister of Education Award for Fine Arts in the category of Promotion for "PROJECT FUKUSHIMA!". In 2013, he received various prizes including the Japan Record Award for his accomplishments, such as composing the theme music for the TV drama "Amachan".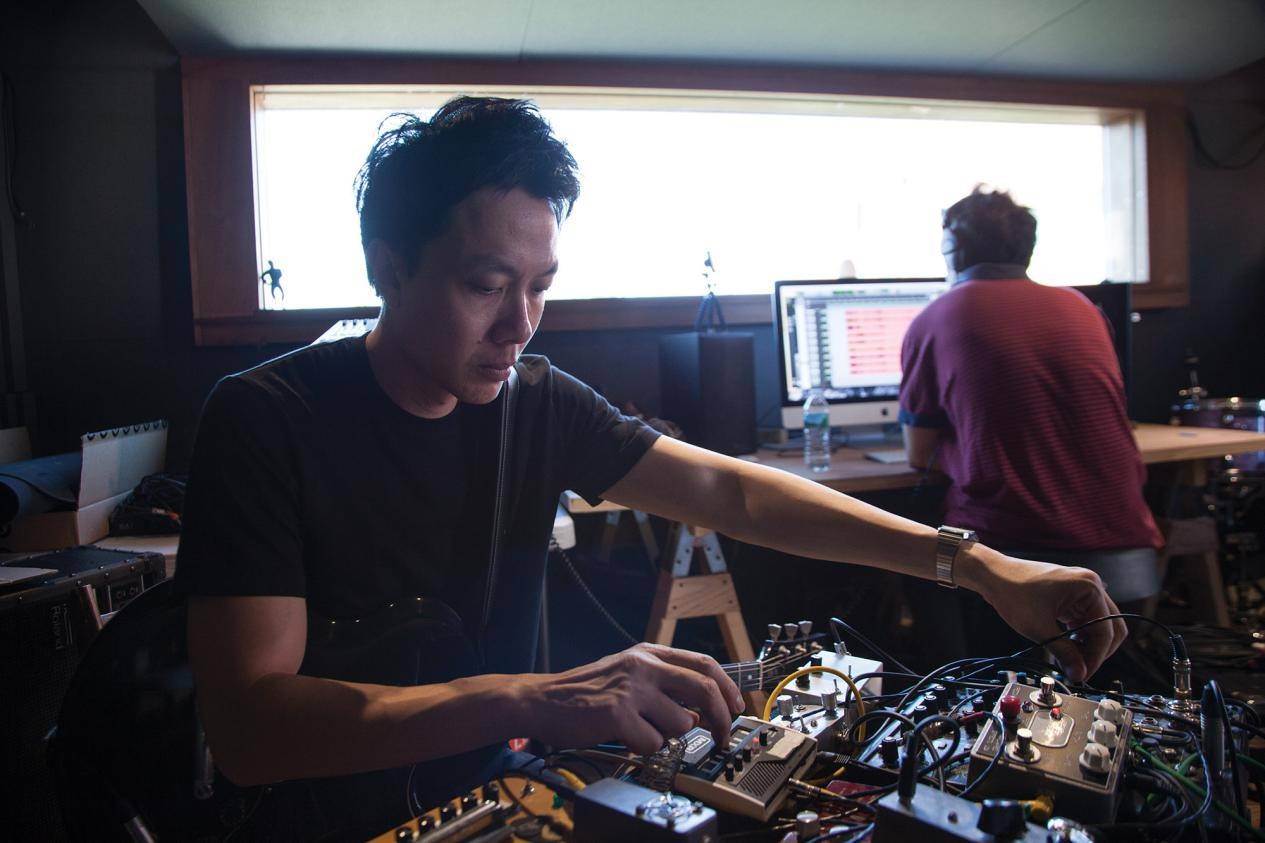 Yuen Chee Wai
Born in 1975. Musician, artist, designer based in Singapore. Often inspired by ideas drawn from philosophical and literary texts, and perspectives glimpsed through the filmic eye and photographic lens, Yuen's stylistic oeuvre in improvised music is marked by internalized reflections on memory and loss, invisibility and indeterminacy. In 2008, he teamed with Otomo Yoshihide, Ryu Hankil and Yan Jun to form FEN (Far East Network). Since its inception in 2014, Yuen is part of ENSEMBLES ASIA as Project Director for Asian Music Network, to which he co-curates the annual Asian Meeting Festival (AMF) in Japan. He is also a member of the avant-rock band The Observatory (Singapore), with whom he plays guitar, synth and electronics. They have released 11 albums up until the present.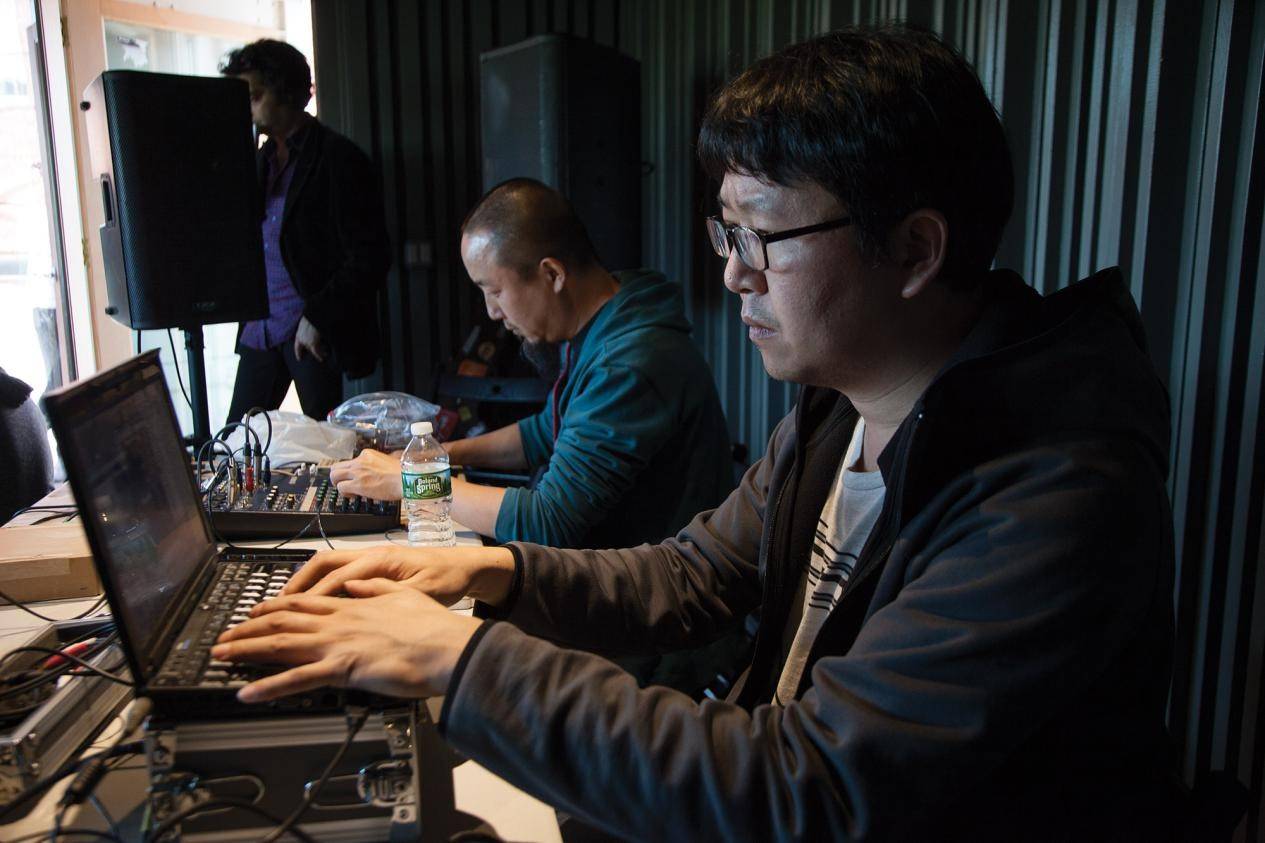 Ryu Hankil
Born in 1975. Ryu Hankil worked for about two years as a professional graphic designer. Hankil was a keyboard player in two famous Korean indie pop groups but eventually left the groups because he was tired of typical music making and sounds. Then he started his own solo electro pop project, Daytripper, and released two solo albums, A Collector (2001) and Brownpaper (2004).

When he made Brown paper, Hankil collaborated for the first time with the Korean noise/improvisation duo Astronoise. At that time, he saw a concert by Otomo Yoshihide, Sachiko M, Axel Dörner, and Taku Unami in Seoul. He changed his musical instrument and concentrated more and more on improvised music. Hankil has organized a monthly event called RELAY since 2005. He established his own publishing office called Manual and releases improvised music and magazines.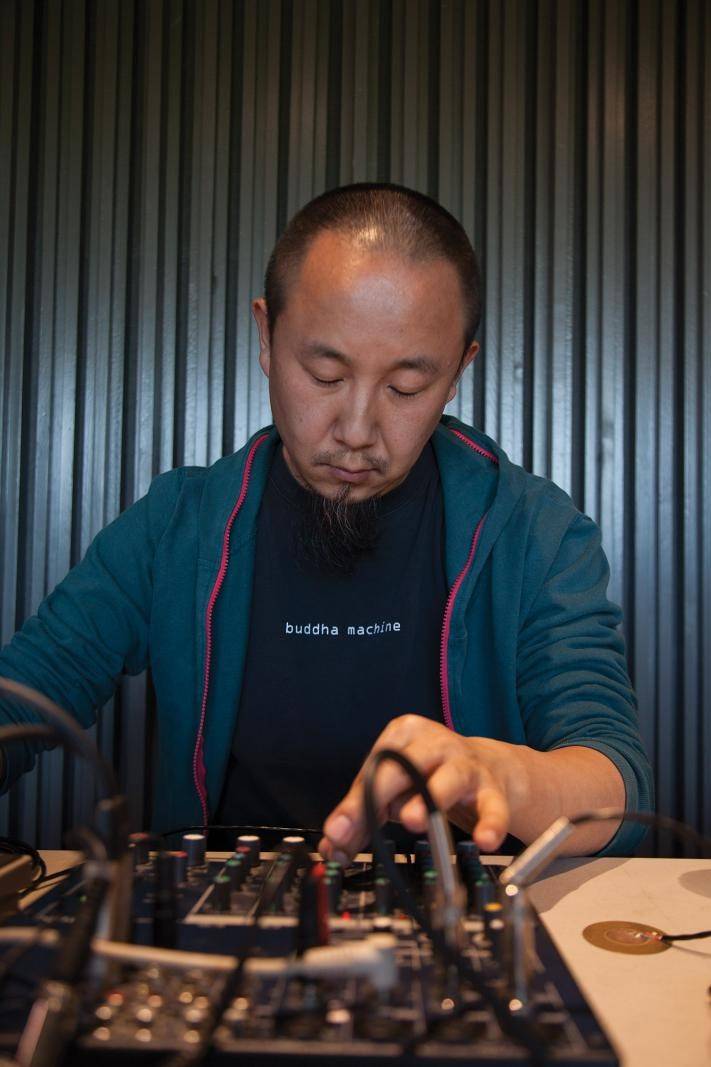 Yan Jun
Yan Jun is a musician and poet based in Beijing. He is working on improvised music, experimental music, field recording, organizing, and writing. alongside of at venues, he goes to the audience's home to play with the environment and what else available in the room (Living Room Tour project).

Also amplifying body movements or other performative elements in a simple manner.

He is a member of FEN, Tea Rockers Quintet, and Impro Committee. and founder of the guerrilla label Sub Jam.