👉 Paper tickets delivery
👉 Children under 1m are not allowed to enter
👉 Children over 1m will be admitted by full tickets
👉 No cancellation
👉 Masks should be worn in a standard manner throughout the process, maintain social distance, and ensure that you are seated according to the number.
---
Pushkin's first realist classic
A masterpiece of contemporary choreography by Boris Eifman
Showcasing Russia's monumental spiritual heritage and the wisdom of world culture
Music: Tchaikovsky, Alexander Stekovsky
Stage design: Sinovan Margolin
Costume design: Olga SHAISHMERASHVILI, Peter OKUNEV
Lighting design: Gleb Firshtinsky, Boris Eifman
Premiere date: 3 March 2009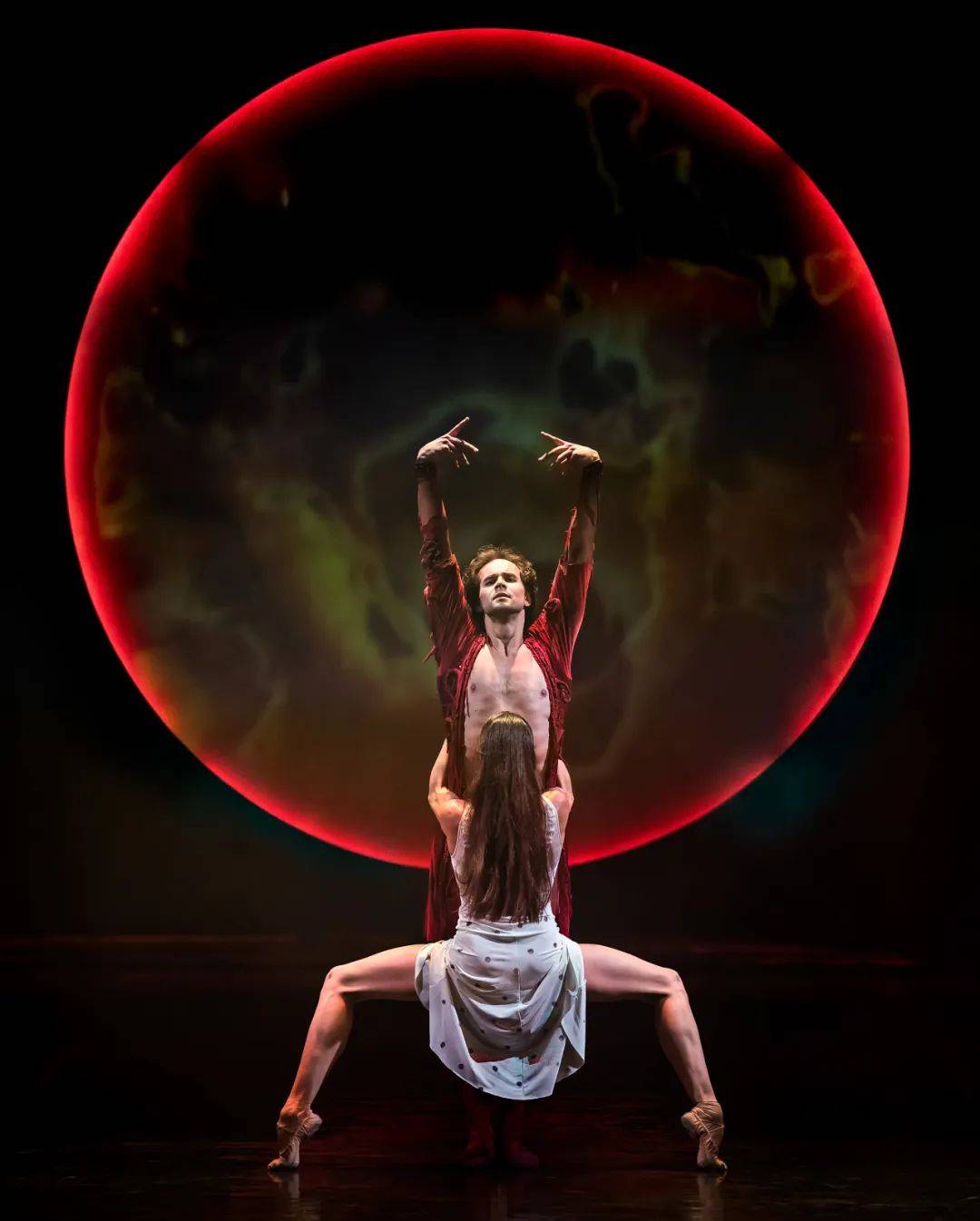 About ballet Eugene Onegin
Eugene Onegin is a danced version of a long novel in verse by Alexander Pushkin, in which Boris Eifman incorporates classical and modern elements. Pushkin's protagonists are incarnated as men and women of the modern world who live at the turn of the century during a period of rapid social change. There is also an incredible combination of Peter Tchaikovsky's classical music and Alexander Sitkovetsky's rock music, which allows the audience to better understand the deeper meaning in Elfman's ideas. This dance theatre offers a unique opportunity to perceive how this classical literature can be interpreted in a contemporary way.
Press Reviews
"His intelligence is evident in Onegin in a number of ways, one of which is the preservation of the dramatic, romantic, and satirical elements of Pushkin's novel - a layer that is lost on many viewers, but no one is unaware of the rich, stirring experience that this technique brings. In terms of talent, Elfman is an impeccable, creative choreographer (he expresses all forms of eroticism at their peak, and the movement he creates is always expressive and super-fluid, and his work is always highly watchable."
--Alan Helms Boston Ballet Magazine
"Eifman choreographed a piece that accurately reflects what we have come to expect from him, which moves back and forth between excellent group dances and difficult, acrobatic solos in which every ounce of emotion is presented in painfully amplified physicality."
-- Debra Crane The Times
Artistic Director | Boris Eifman
Boris Eifman is the founder of the Eifman Ballet, creator of his own style and his own ballet world, and has been described as "one of the world's major choreographers" and "a master of theatre magic".
Born in Siberia in 1946, Eifman has been using body language to express his feelings and thoughts in dance since he was a child. He himself once said: "Ballet is not just a profession for me, it is the meaning of my existence, my mission in this world. I can't help but want to use ballet to convey the inspiration I get from the heights. Most likely, I would stifle these emotions if I didn't have the possibility to express them in an artistic way. For me, choreography is an art with deep religious overtones in the broadest sense."
After completing his studies at the Leningrad Conservatory and the Vaganova Ballet School, Eifman founded his own ballet company in 1977, the New Ballet of Leningrad, the forerunner of today's renowned Eifman Ballet of St Petersburg. He and his dancers, with a solid grounding in classical ballet and an active commitment to innovation and the enrichment of the language of ballet, soon came to be regarded as the backbone of the new generation of Russian ballet.
Combining his cutting-edge achievements in the world of ballet with the classical Russian ballet background from which he first choreographed, Avroman defines "Psycho-Ballet" as his own style of dance, "My entire choreography is a search for a broader space for ballet, a body language that expresses the spiritual life of mankind. "My whole choreography is a search for a broader space for ballet, for a body language that can express the spiritual life of human beings."
(Text: Tatiana Polygina)
Eifman Ballet of St. Petersburg
In 1977, Boris Eifman began a new artistic endeavour with the establishment of the St Petersburg Eifman Ballet (formerly known as the New Ballet of Leningrad). From the very beginning, the company's artistic creation renewed the concept of Russian classical ballet, pushing the emotional expression and dramatic conflict of ballet to its limits, and was seen as a choreographer's ballet theatre.
Eifman's works were often based on literary and musical texts, and for a long time his reputation as a "non-conformist choreographer" was accompanied by the novelty of his approach and the boldness of his body movement vocabulary.
Between the late 1970s and the early 1980s, the company's distinctive style of work matured. Increasingly, the works were based on the treasures of classical literature. The choreographers, working closely with the company, wowed audiences with a style that maintained the rigour, technique and lyricism of the Russian ballet school, but also fused it with cinematic expression. The company explores new dance genres and development trends, with new works including The Resistance, The Fool, March Madness, The Marriage of Figaro, The Legend, Twelfth Night, The Master and Margarita, The Murderer, and many more, all featuring elite choreography and interpreting the passionate nature of the characters in the ballet with great artistic attainment.
Nowadays, the works of Eifman Ballet have been flocked and praised by ballet lovers from Europe, America, Asia and Australia: "I, Don Quixote", "Red Giselle", "Russian Hamlet", "Anna Karenina", "The Seagull", "Yevgeny Onegin", "Rodin - Eternal Icon", "The Brothers Karamazov", "Requiem", "The Eternal Icon", and so on. The Brothers Mazov", "Requiem", "Tender is the Night", "Tchaikovsky" and other ballets not only show the highest level of contemporary Russian ballet art, but also contain the immortal spiritual heritage of Russia and the wisdom of world culture. The Eifman Ballet continues to interpret cultural connotations in innovative ways, leading the audience into a world of refined art.