- No Cancellation
- Receive Tickets via Express Delivery
- Children Under 1.2m Not Permitted
- All Attendees Require a Ticket
---
Award-winning Estonian Voices are an a cappella vocal sextet that likes to mix it up. Jazz, classical and folk styles all get their attention, with a repertoire of both original and traditional pieces – including a few pop hits.
Their clever style fuses playfulness with absolute technical mastery, bound together with a cheeky smile and a charming sprinkle of vocal artistry.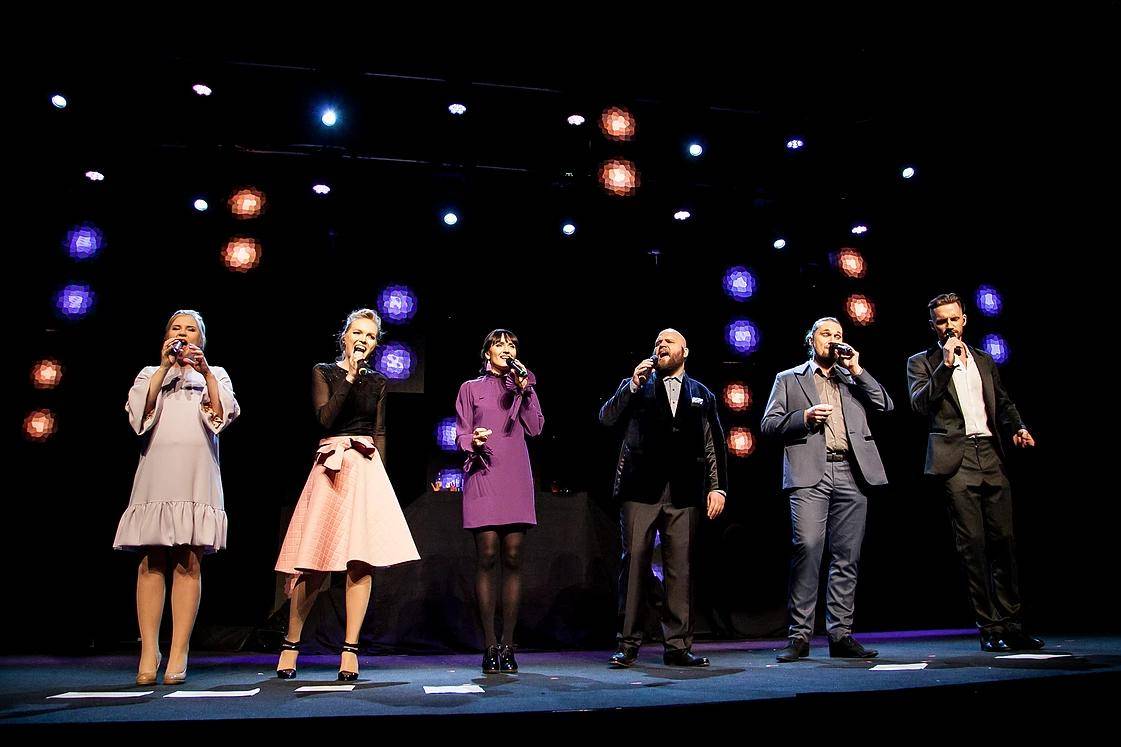 Their first gig was a pretty big deal: the Estonian Christmas Jazz Festival in 2011, which saw the group perform works arranged by Voorand. Following the success of that show, it has gone on to perform across Estonia, as well as taking tours to Germany, Russia, Sweden, Switzerland, Finland, Latvia, Lithuania, and China.
Collaborators have included the Estonian Dream Big Band, jazz vocalist Datevik Hovanesian as well as former M-pact artistic director Britt Quentin. They also performed with New York Voices Christmas concert in 2013, and with Take 6 in 2016.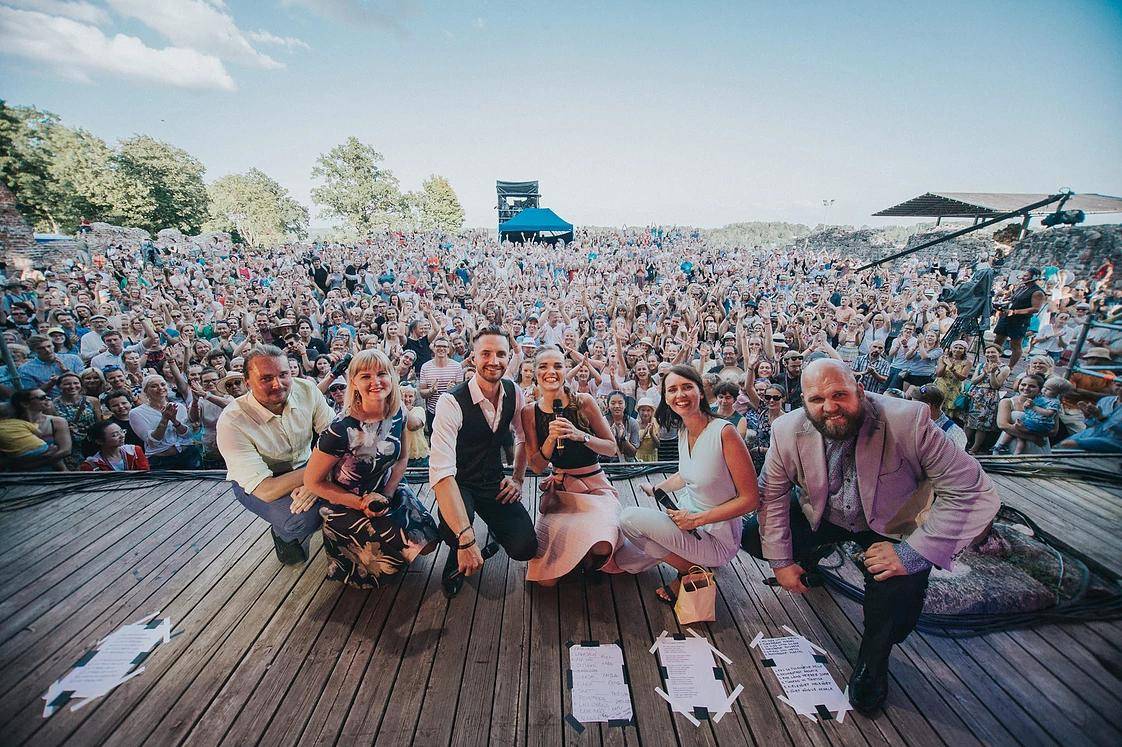 Estonian Voices released their first album Ole Hea (Be Good) in 2014, which won the Estonian Best Jazz Album of the year 2015. In 2016 they were awarded Best Jazz Artist in Estonia. In summer 2018 they released their second album Taat läks lolliks (An old man lost his marbles) which is mostly influenced by Estonian folk music. It won the Estonian Best Jazz Album of the year 2018.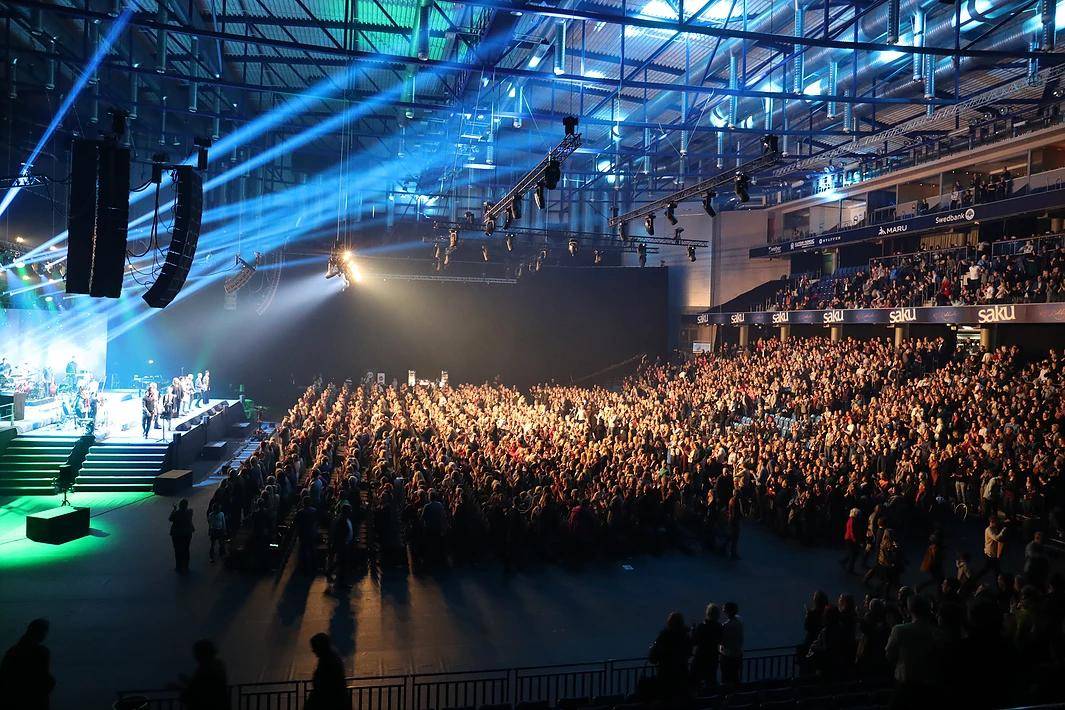 Program
1. Neljapäeva labajalg / A Flat-Foot Waltz for a Thursday (Avo Tamme / Maria Väli)
2. Siidilipp ja hõbepurjed / Silken Flag and Sails of Silver (Kadri Voorand / Trad)
3. Kiigelaul / The Swing Song (Aare Külama / Trad)
4. Spinning Wheel (David Clayton-Thomas)
5. Girl Like A Coloring Book (Kadri Voorand)
6. Kui mina hakkan laulemaie / When I Begin to Sing (Kadri Voorand / Trad)
7. Mul pole vastu uikajat / I Have No-one to Holler Back at Me (Kadri Voorand / Trad)
8. Väike motoroller / The little Motor Scooter (Arvo Pärt / Eno Raud, Leelo Tungal)
9. The Tokyo Blues (H. Silver, D. D. Bridgewater)
10. Was I (Kadri Voorand)
11. Kõik, mis sa teed, tee praegu / Everything You Do, Do It Now (Kadri Voorand / Viivi Luik)
12. Kättemaks / Revenge (Eeva Talsi / Jaan Tätte)
13. N'anga Nala (Arno Tamm)