AFTER BUYING FOLLOW "247tickets"

ON

WECHAT AND CLICK "teamLab" TO MAKE AN ENTRY APPOINTMENT. You still need to reserve your date to the exhibition!
- Receive E-ticket via Email
- Gain Admission with E-ticket
- Free Entry for Children Under 1m
- No Cancellation
---
Wander, explore, discover in one borderless world
teamLab Borderless is a world of artworks without boundaries, a museum without a map created by art collective teamLab.
teamLab Borderless is a group of artworks that form one borderless world. Artworks move out of rooms, communicate with other works, influence, and sometimes intermingle with each other with no boundaries.
Immerse your body in this borderless art. Wander, explore with intention, discover, and create a new world with others.
1. The Columns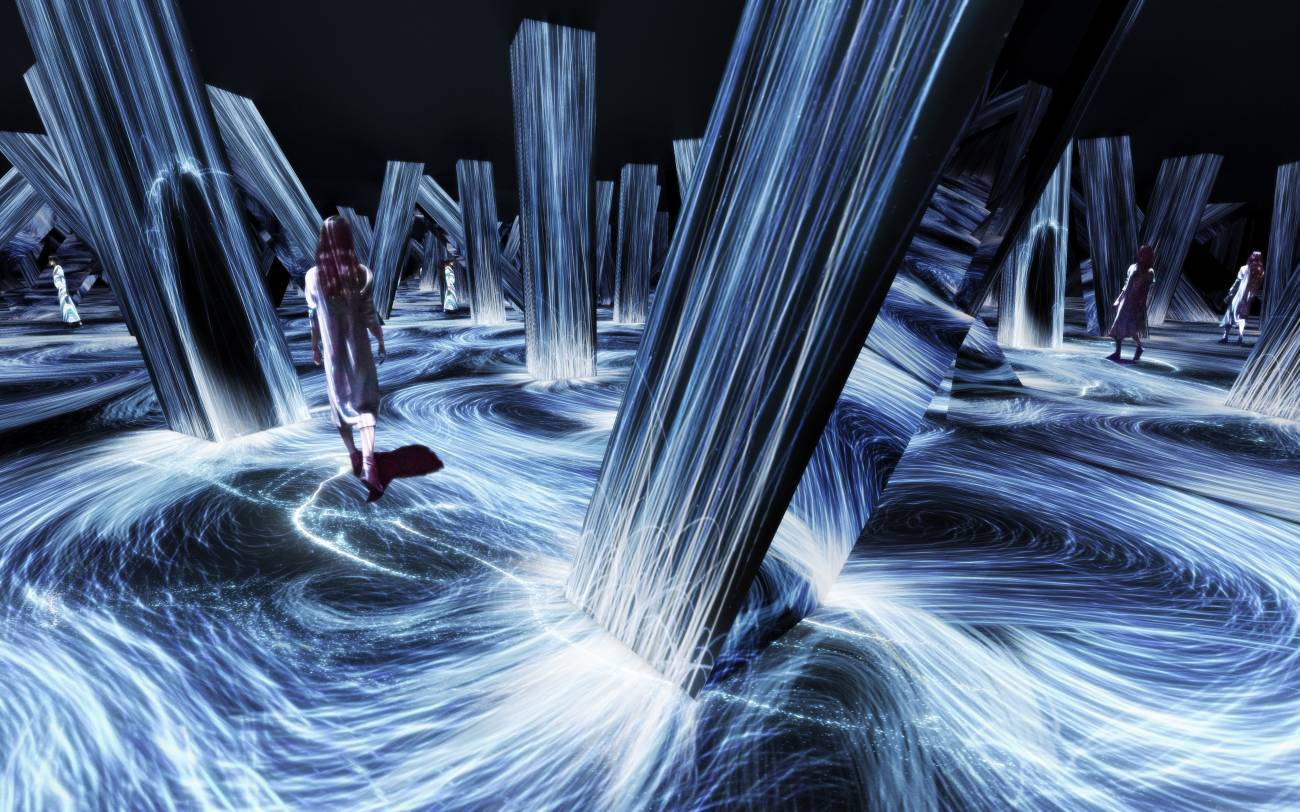 2. Universe of Water Particles on a Rock Hill where People Gather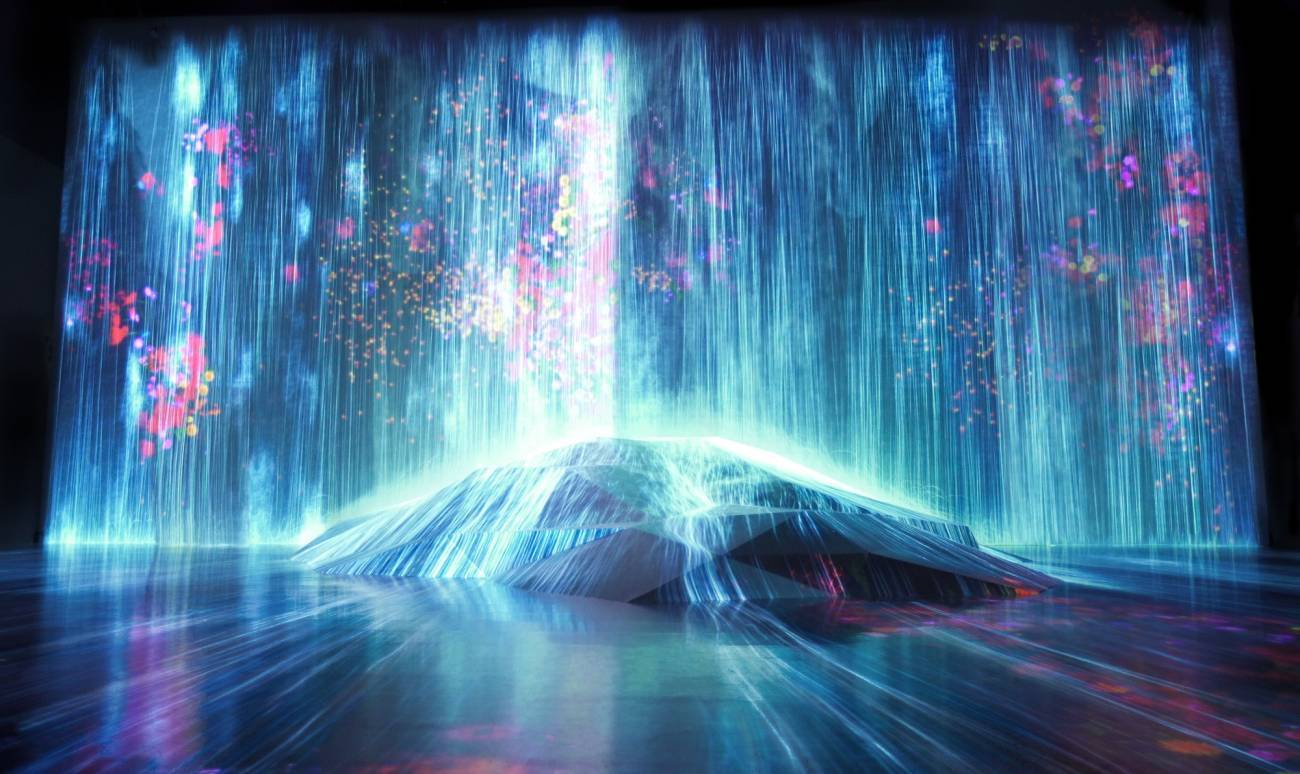 3. People Create Space and Time, at the Confluence of their Spacetime New Space and Time is Born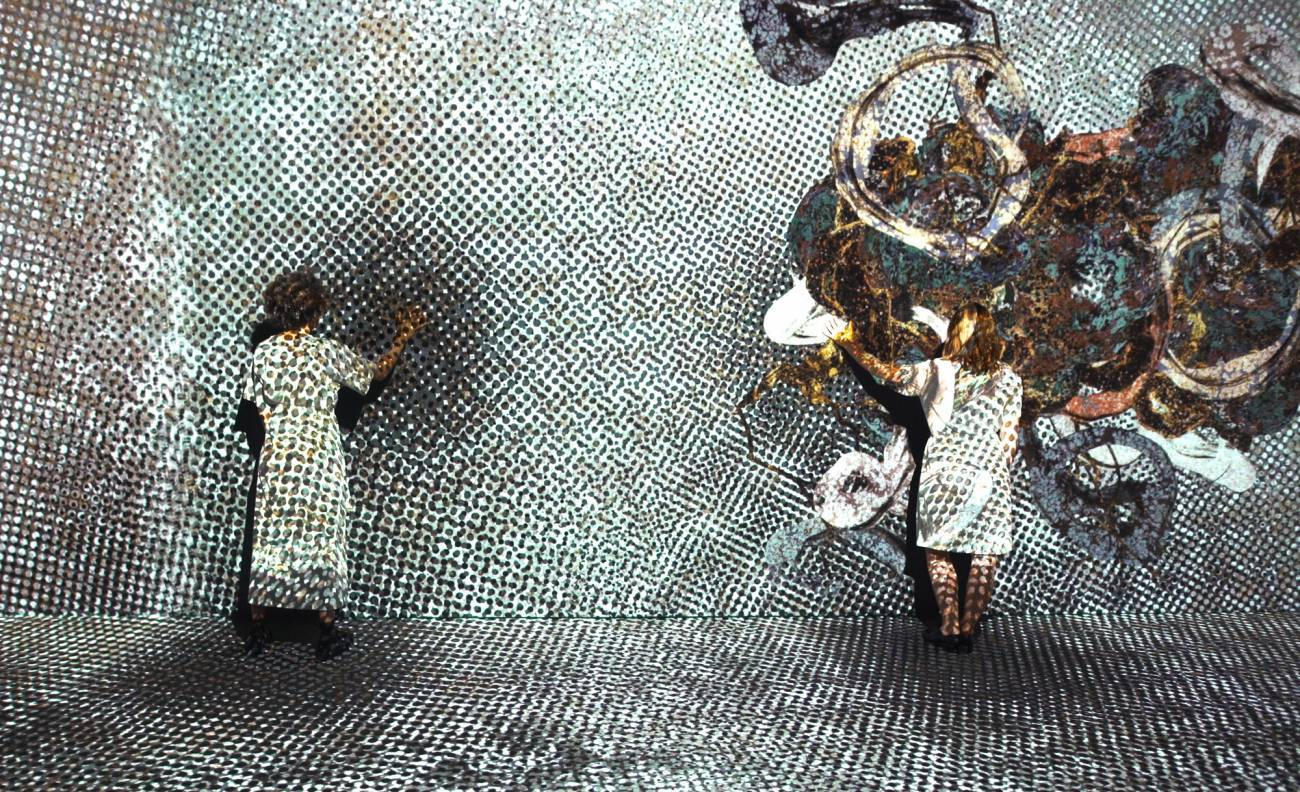 4. Honeycomb Structure / Forest of Flowers and People: Lost, Immersed and Reborn - Honeycomb Structure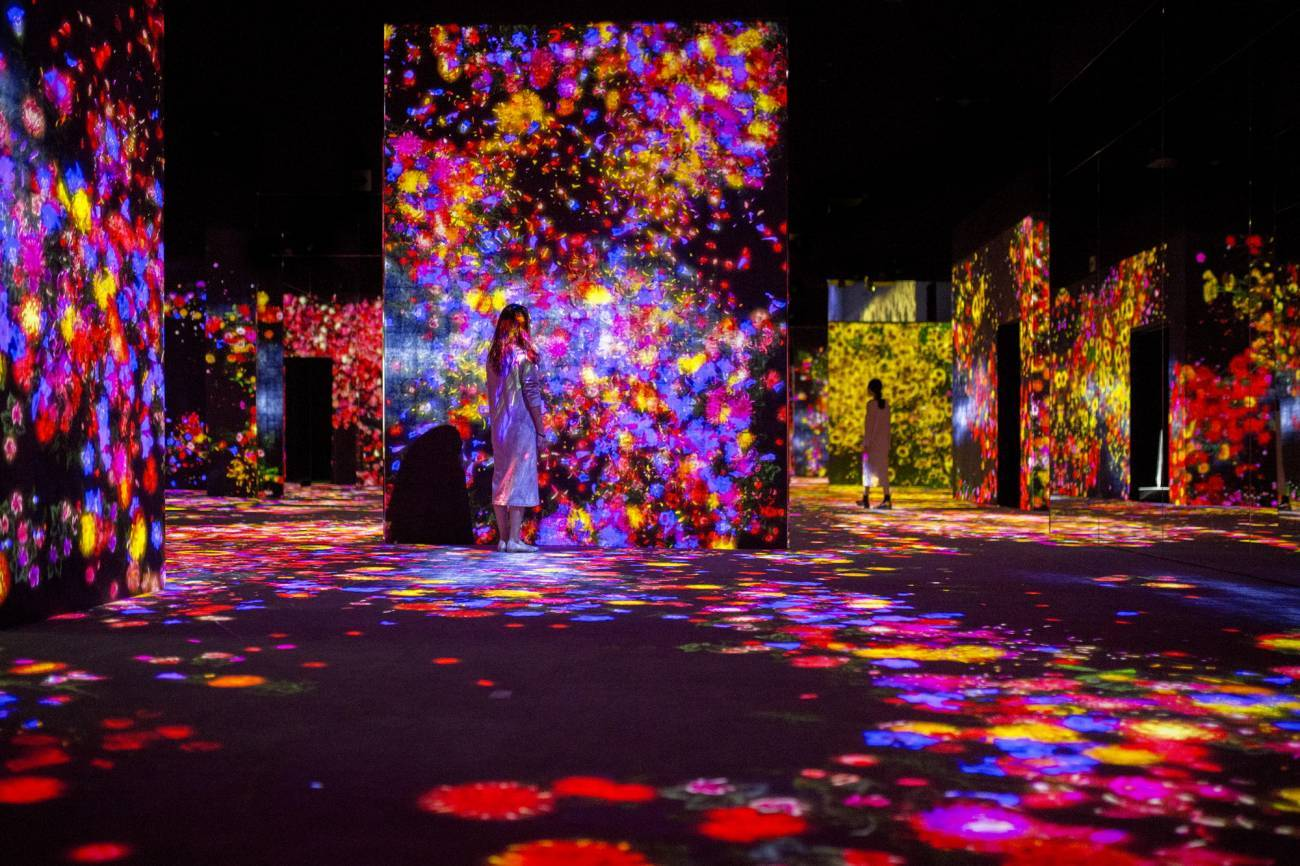 5. Flutter of Butterflies Beyond Borders, Ephemeral Life Born from People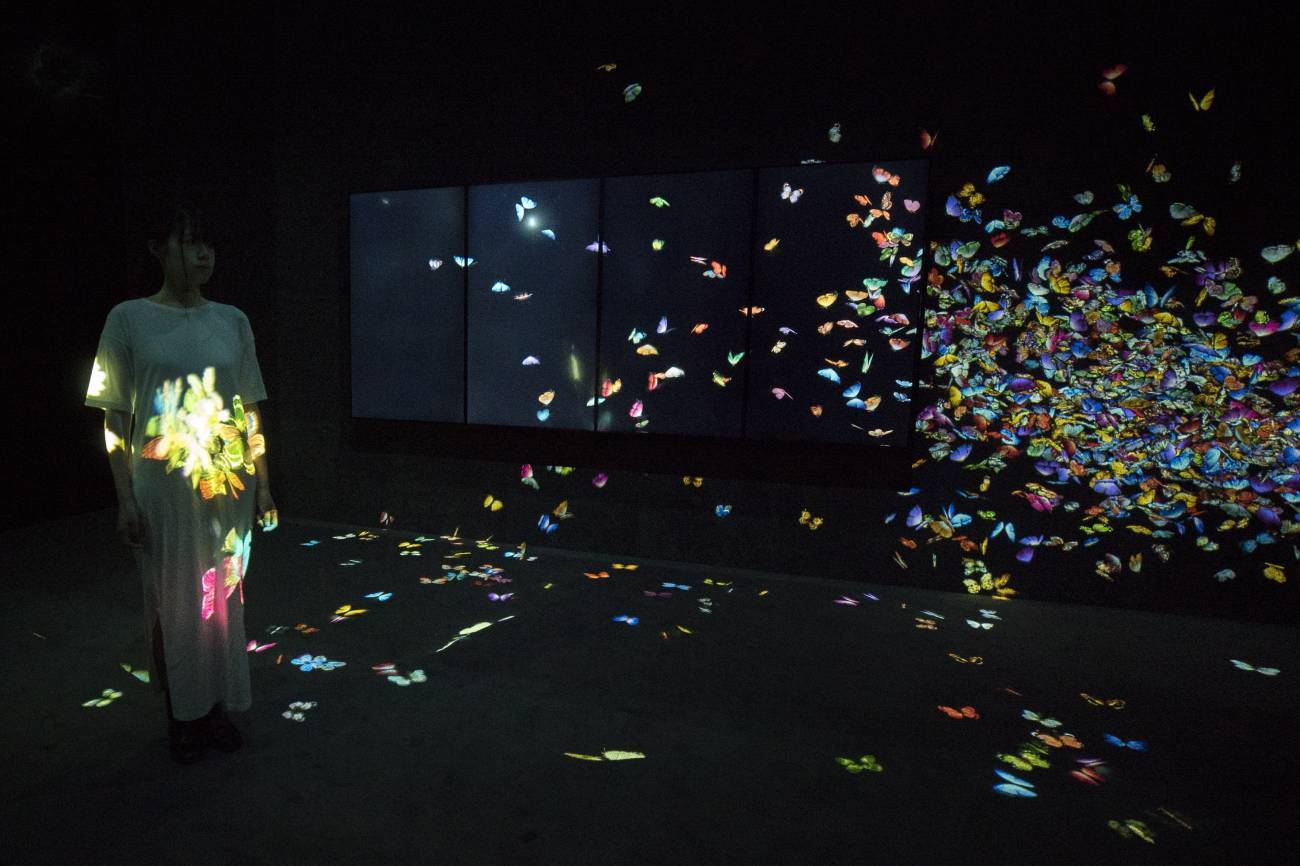 6. Born From the Darkness a Loving, and Beautiful World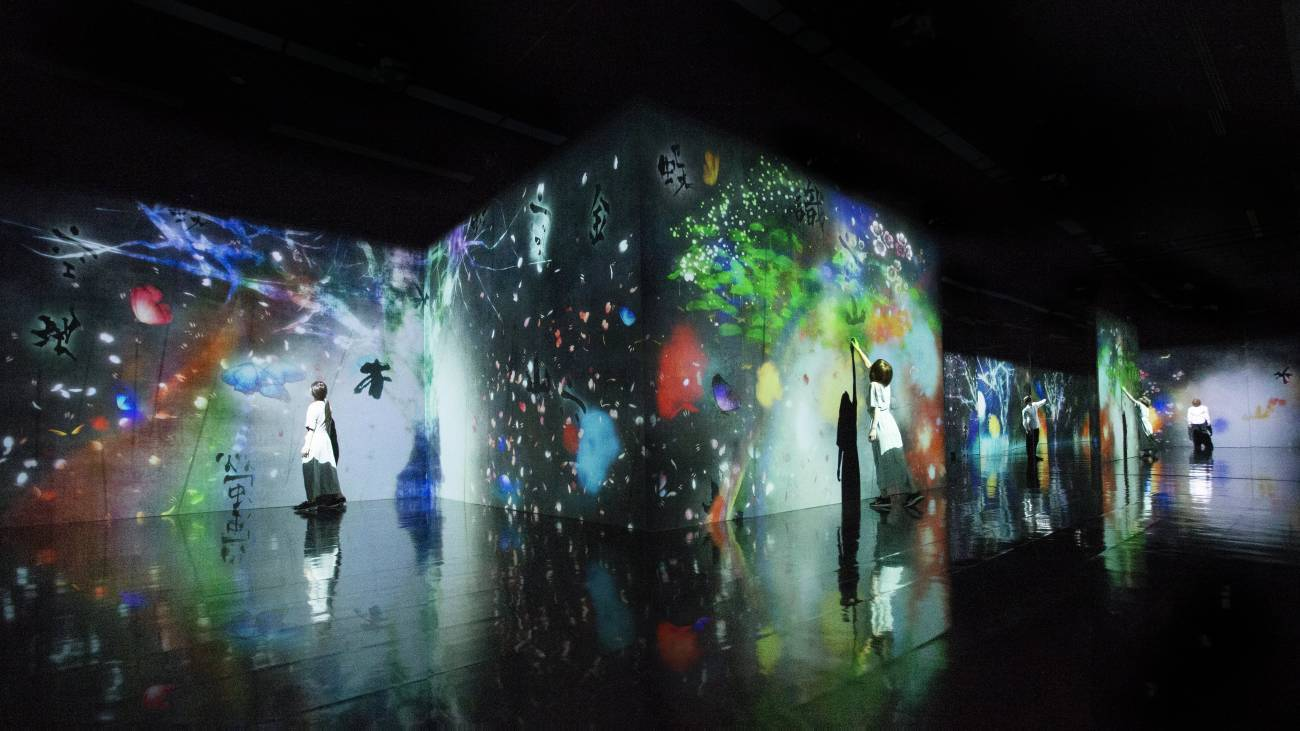 7. Wander through the Crystal World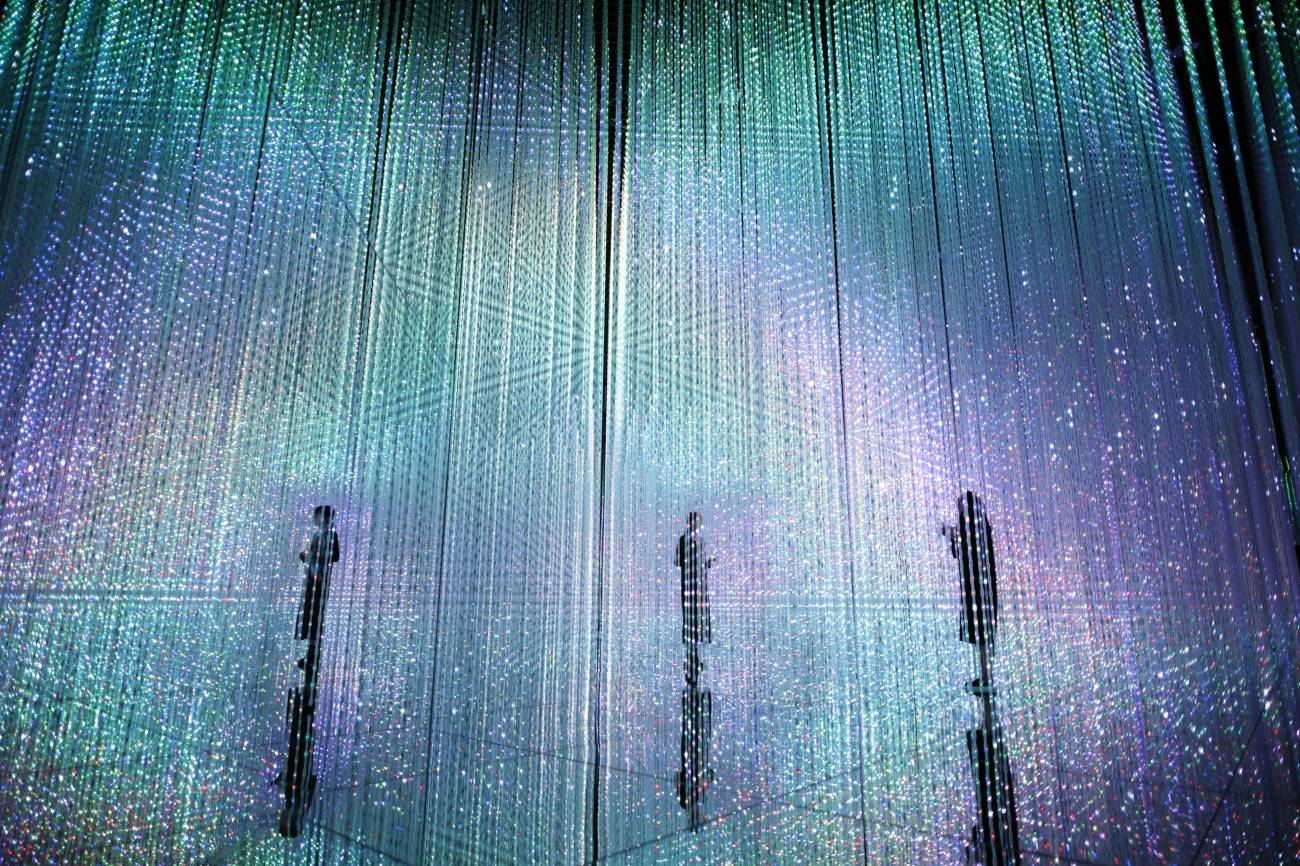 8. Memory of Topography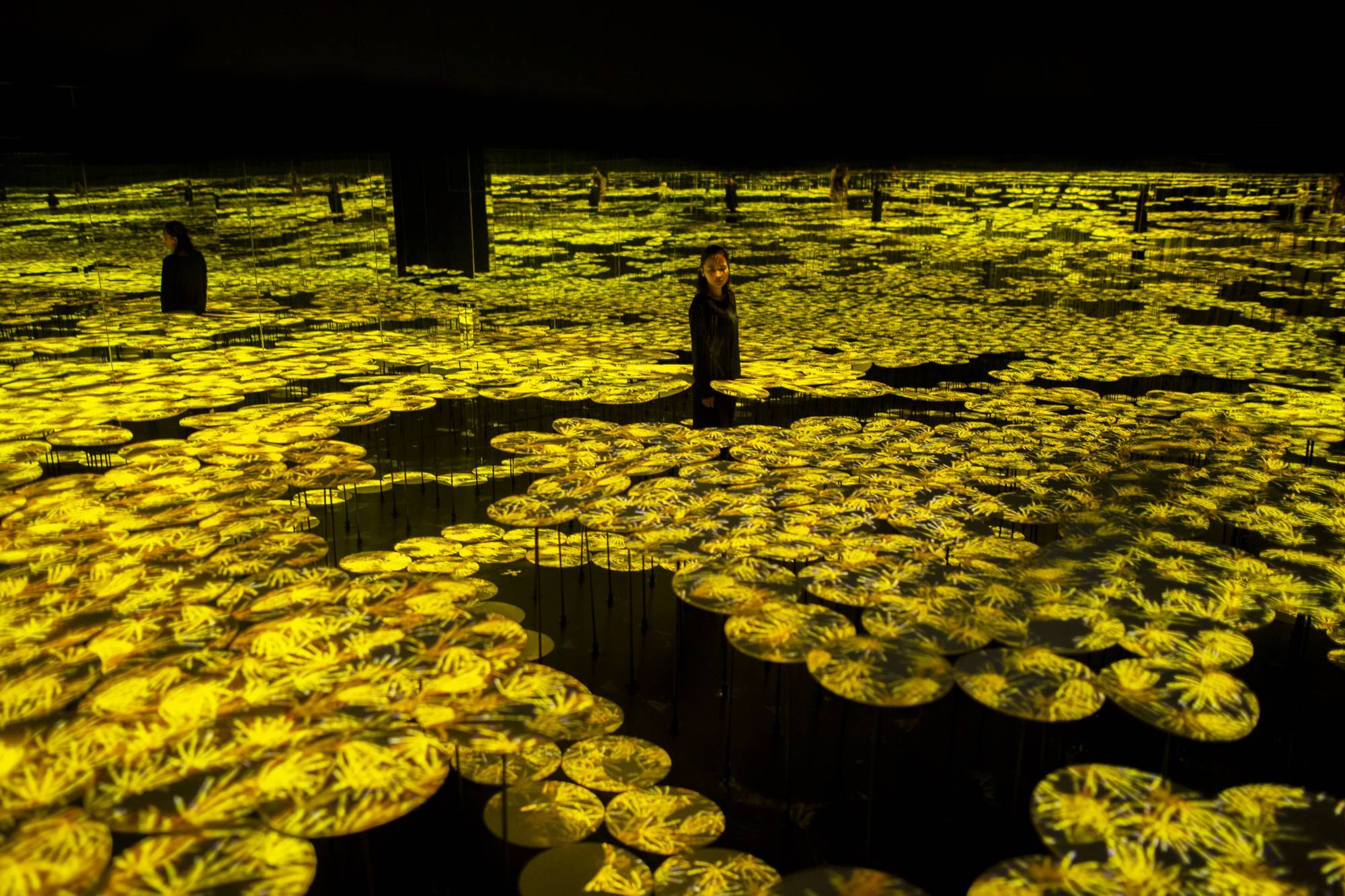 9. The Way of the Sea, Transcending Space - Colors of Life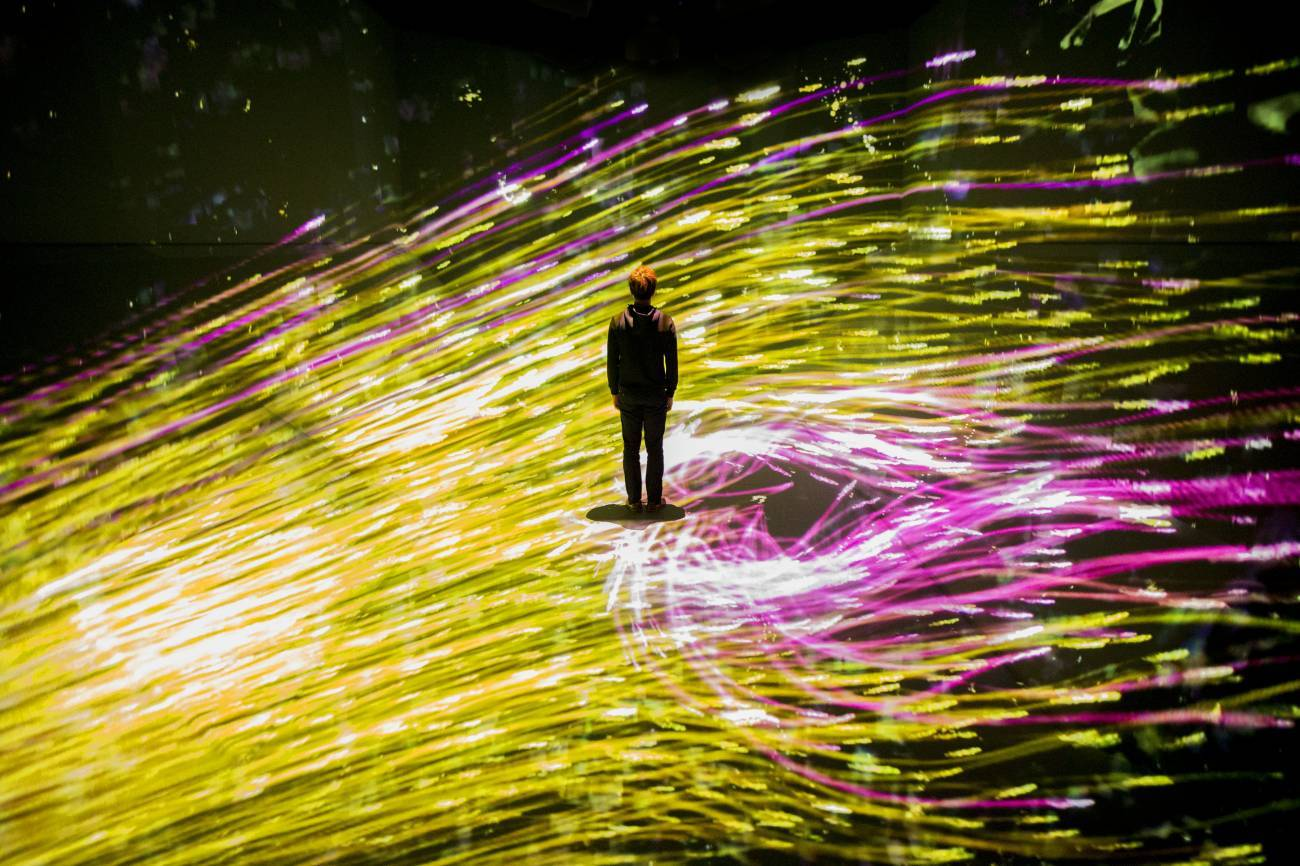 10. Animals of Flowers Born in the Flower Forest, Symbiotic Lives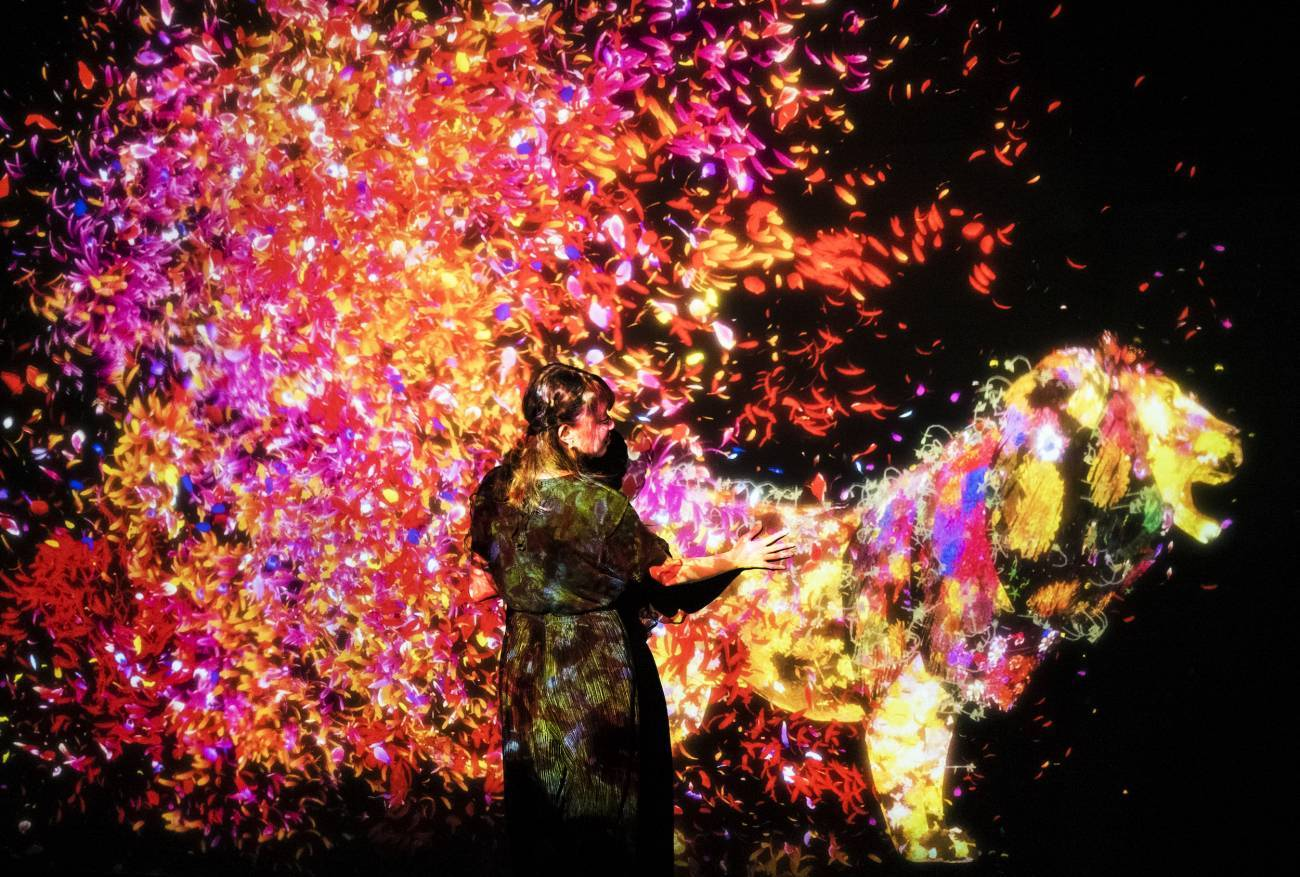 11. Crows are Chased and the Chasing Crows are Destined to be Chased as well, Transcending Space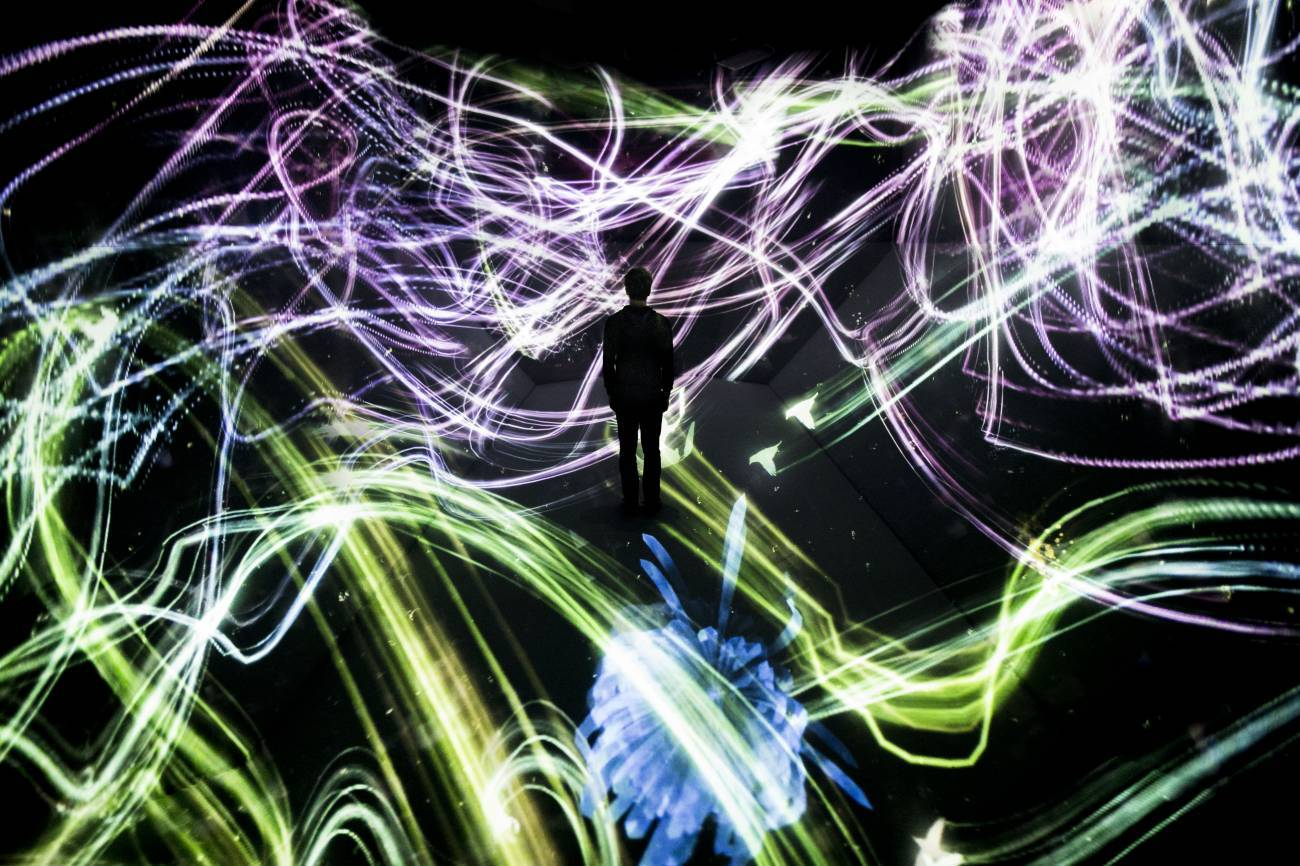 12. Light Community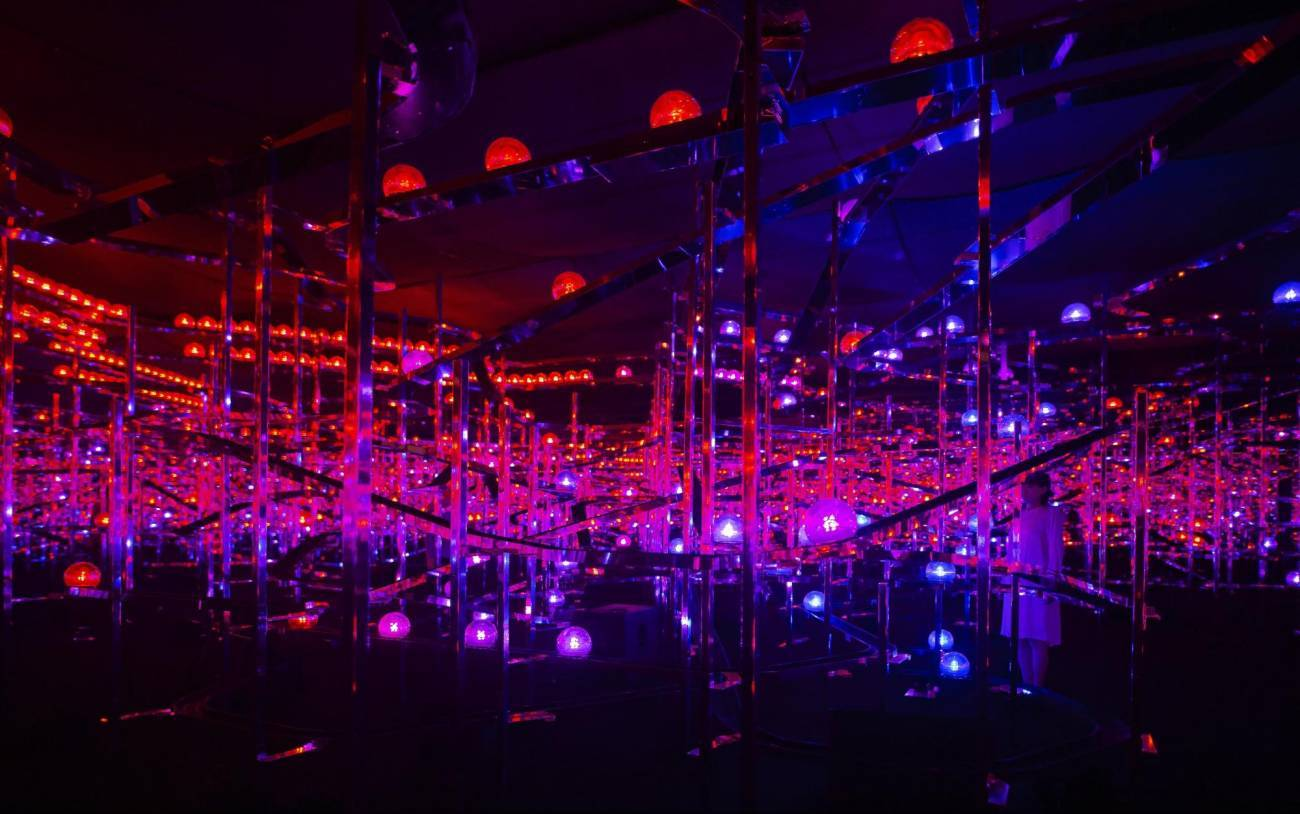 13. Metropolis / Forest of Resonating Lamps - One Stroke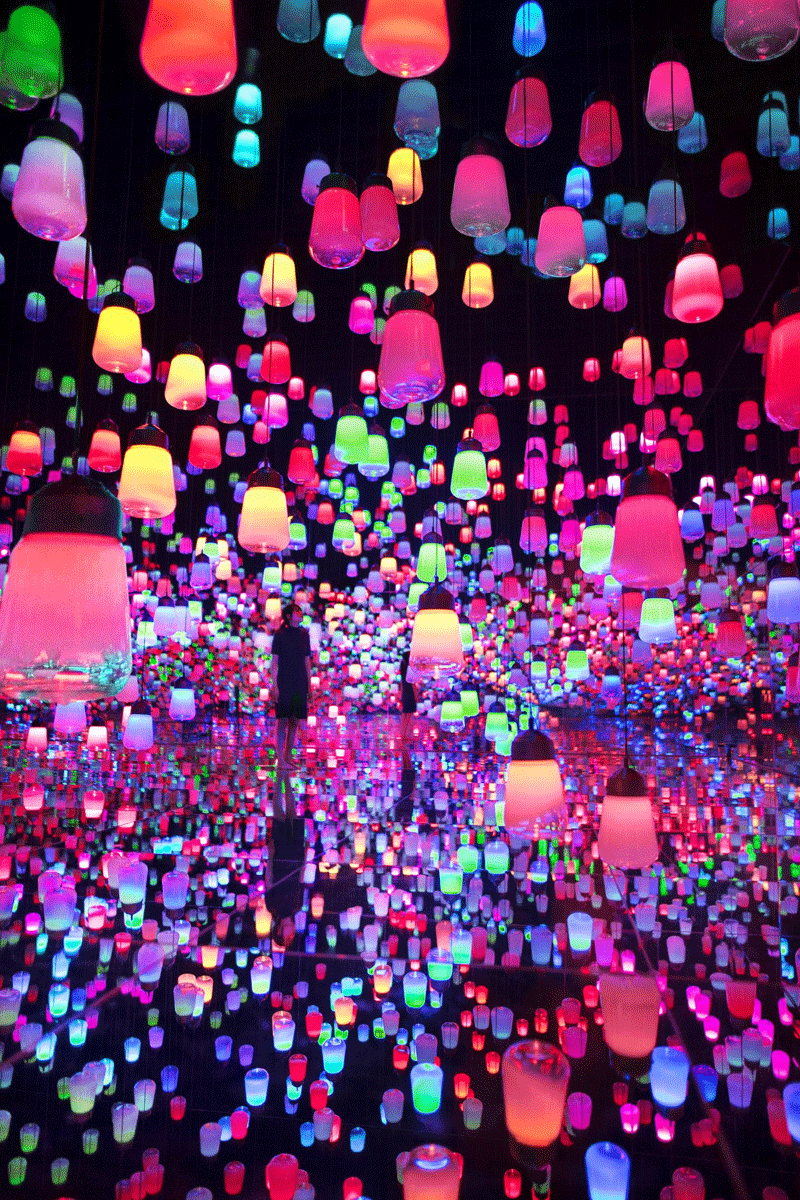 14. EN TEA HOUSE